There really couldn't be a more exciting time for my family right now!  As I mentioned earlier, my niece was born last week and Marvin and I flew to California to surprise the unsuspecting parents (my brother and SIL).  Of course YOU KNOW I couldn't have gone this trip without my trusty camera.  🙂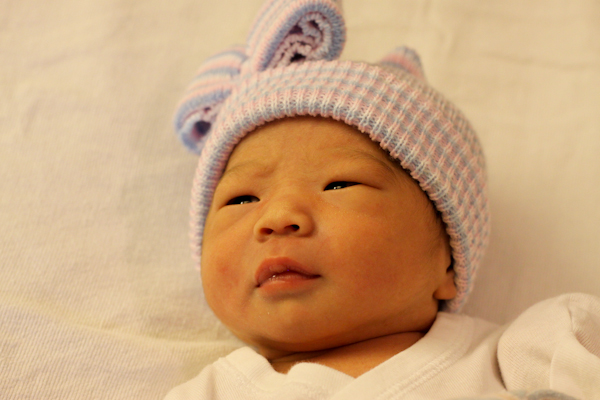 Welcome to the world, my beautiful niece Joy!
Here she is at 1 day old!  I've never held a baby this small before.  And don't you love the little bow on the hat that the nurse made for her?  Too cute!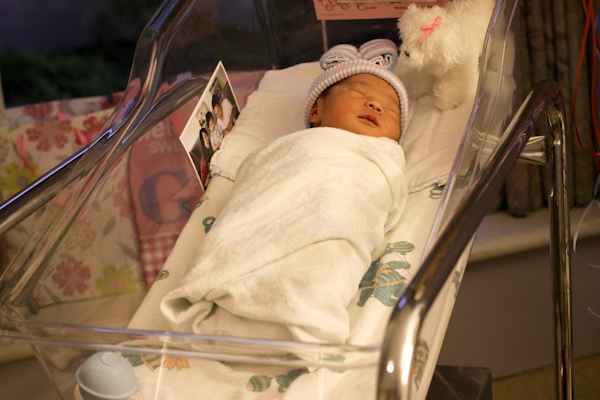 She is such a doll!
Here she is being introduced to the family at home.  Her big brother is already so sweet to her!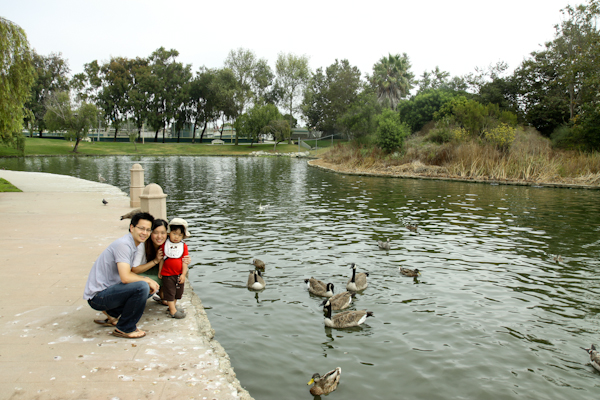 Of course, the trip to LA wouldn't be complete without some quality nephew time as well!
Here we are with Evan at the park, feeding the geese and ducks!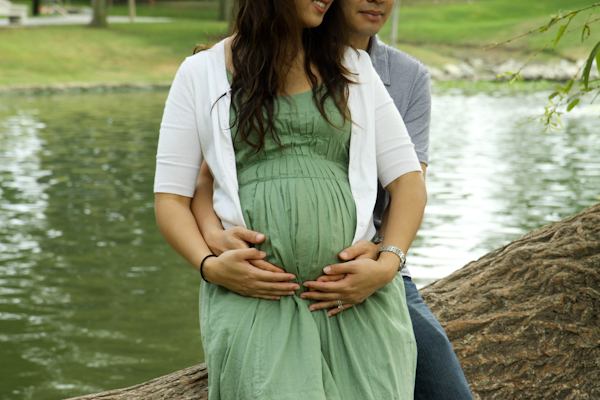 Then we found a pretty tree and my dad took this photo of us (kind of like a maternity photo if you ask me)!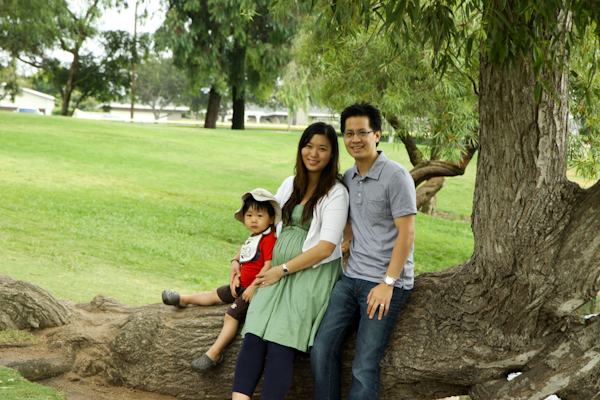 Then the Evan bear joined us, so cute!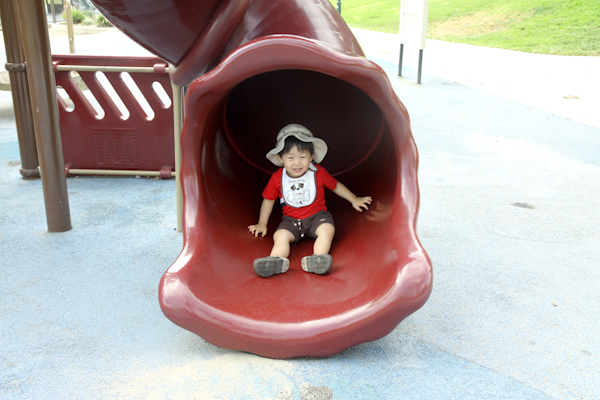 One of Evan's favorite park activities is going down the slides and he sure is good at it!
Afterwards, we took a stroll to Manhattan Beach where we played in the waves.  Evan's favorite phrase from this trip (translated from Chinese to English) is "Auntie, Uncle, and Evan went to the ocean and got ALL WET!"  He couldn't stop saying it all night!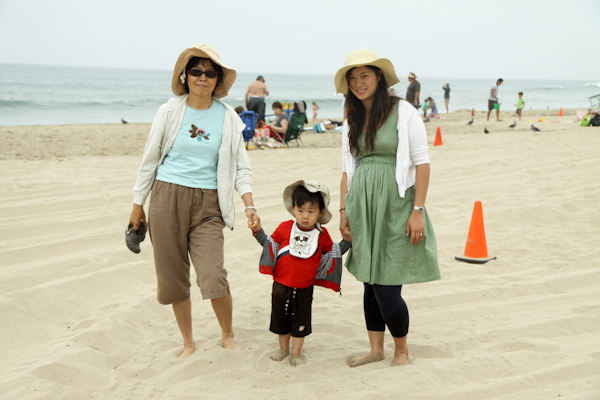 Three generations of hats haha!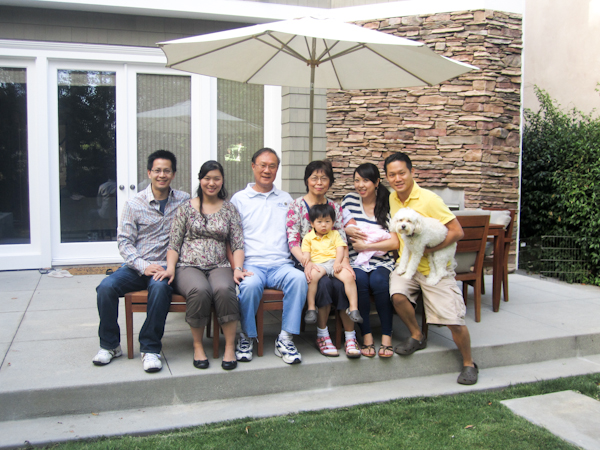 Here is a look at our growing family (including my baby bump)!
I'll be back later with some more pictures from the weekend, but seriously, can I just say I miss them all already?  Family time is the best time, don't you agree?
How was your Labor Day weekend?
P.S. Have you entered the Yellow Plum Blossoms GIVEAWAY?