We're a couple days away from due date, but still no baby yet.  He's just chilling comfortably in my belly still!  🙂
***
Hi Sandy a la Mode readers!
My name is Caroline and I am the crazy person behind the shop
Cotton Lane
and the author of the blog,
Good Times Never Seem Sew Good.
  When I'm not blogging about my life a as a newly wed, DIYs, fashion (sort of), and other tid bits, I am either busy creating fresh goodies for my handmade shop or working non stop at a local fabric store.  Are you tired yet? 🙂  Today I want to show you to to make this CUTE feather tree.  I was at Victoria's Secret the other day and saw a huge tree made sort of like this and thought, "I can do that!"  So, with a few added elements from myself, I did just that!
what you need:
styrofoam tree shape (found in the floral department of Hobby Lobby)
a few bags of feathers
a medium-sized ornament
glitter spray paint
a hot glue gun
your blow dryer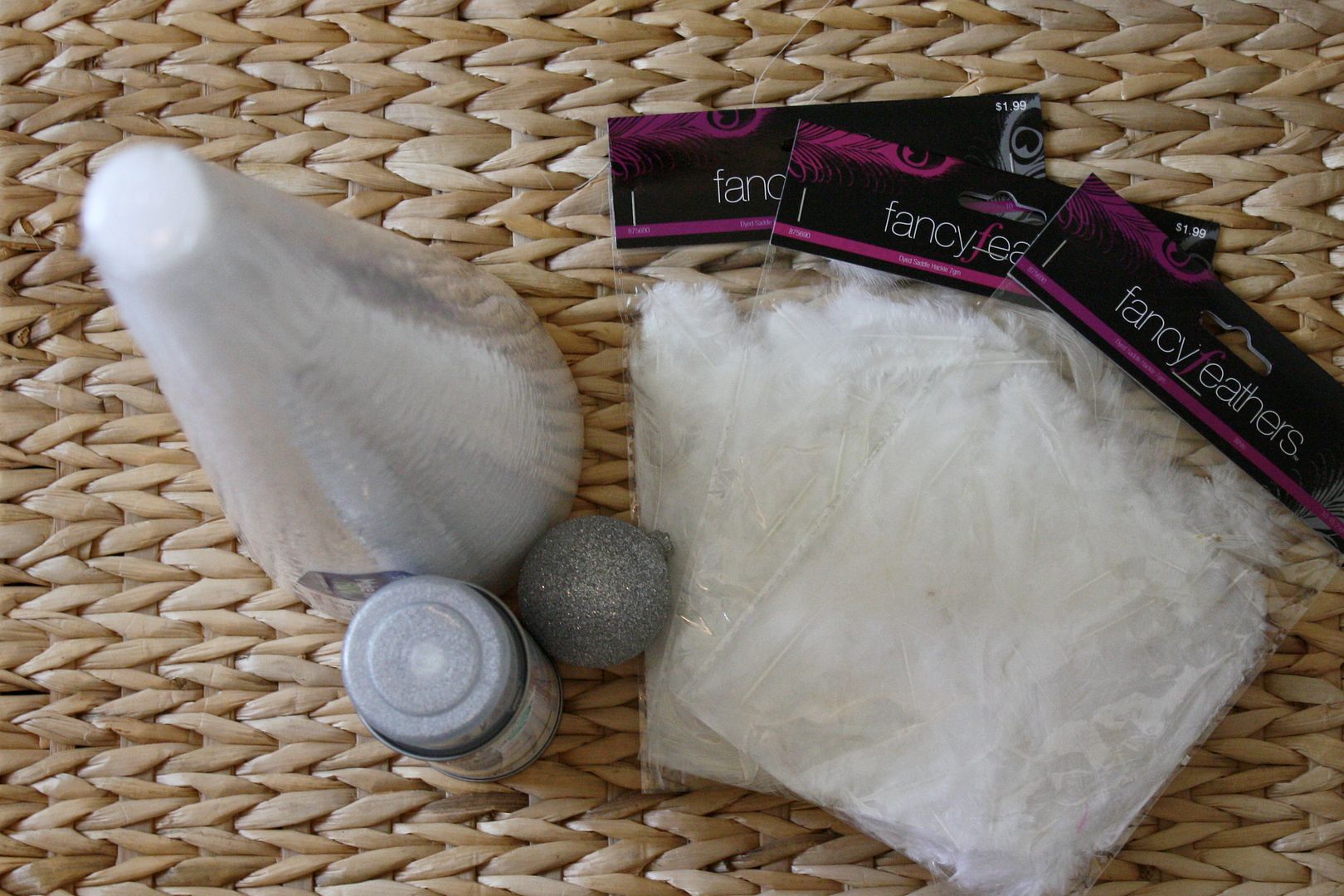 start at the bottom and hot glue the feathers to the styrofoam. only glue down the tops to allow the bottoms to flare out a bit.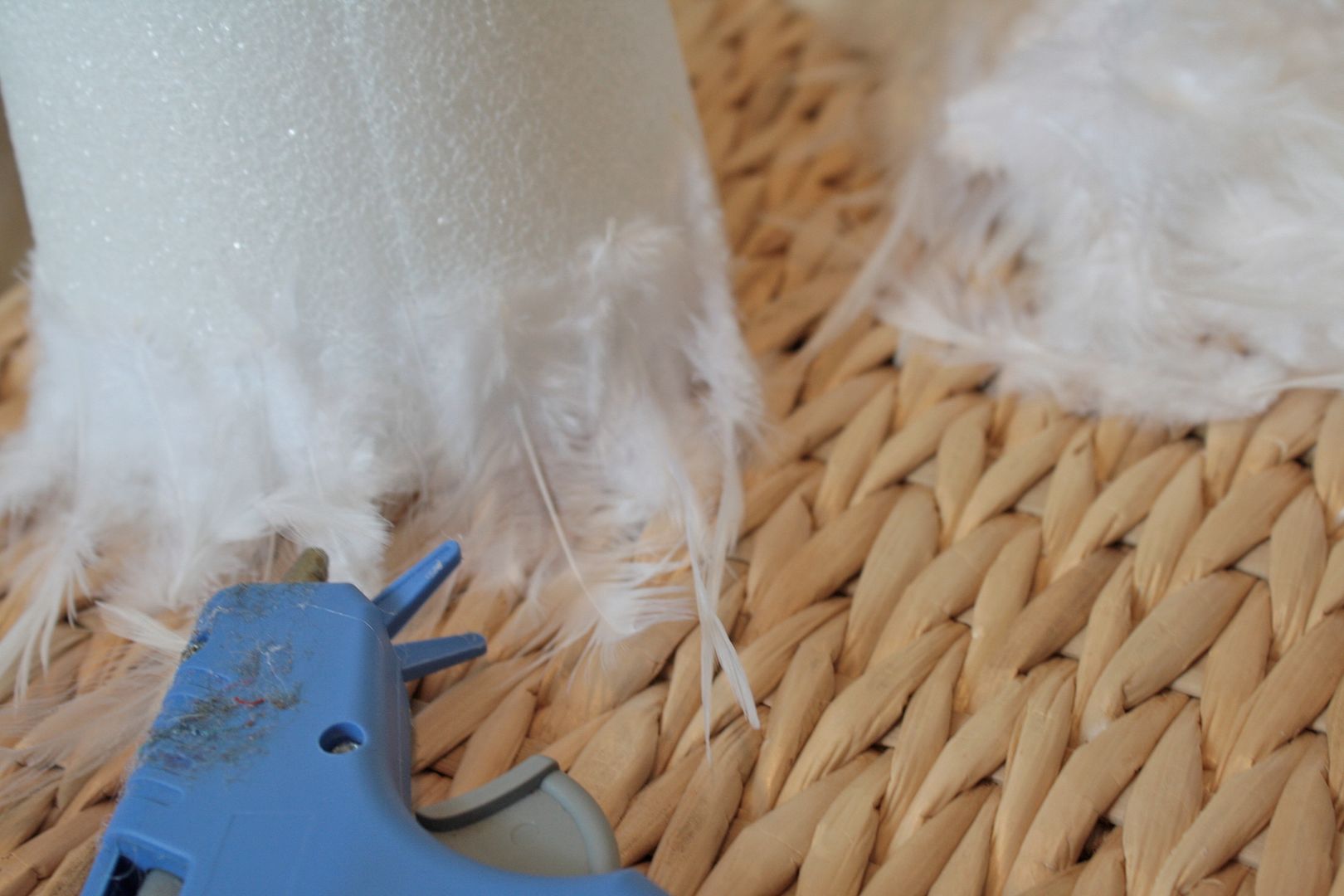 glue, glue, glue all the way to the top!
then detach the metal part of the ornament (on the top) and hot glue it to the tip top of your tree.  (I shoved mine in to where the ball part touches the tree.)
then head outside and give your tree a light coat of glitter spray paint.  This just adds a little pizzaz to it.  The feathers will seem to be stuck.  No problem.  Turn your tree upside down and use a blow dryer on a low setting and blow the "limbs" (feathers) towards the top.  This helps them flare out and look like a tree!
once you're finished, display it in your home & be proud of your work!
Happy crafting & Merry Christmas!!
xoxo,
Caroline
P.S. If you blog over at

Suburban Sweetheart

, then CONGRATS!  You are the winner of the

Cotton Lane giveaway

! Email me your mailing address at sandyalamode(at)gmail(dot)com and I'll pass it on to Caroline! 🙂