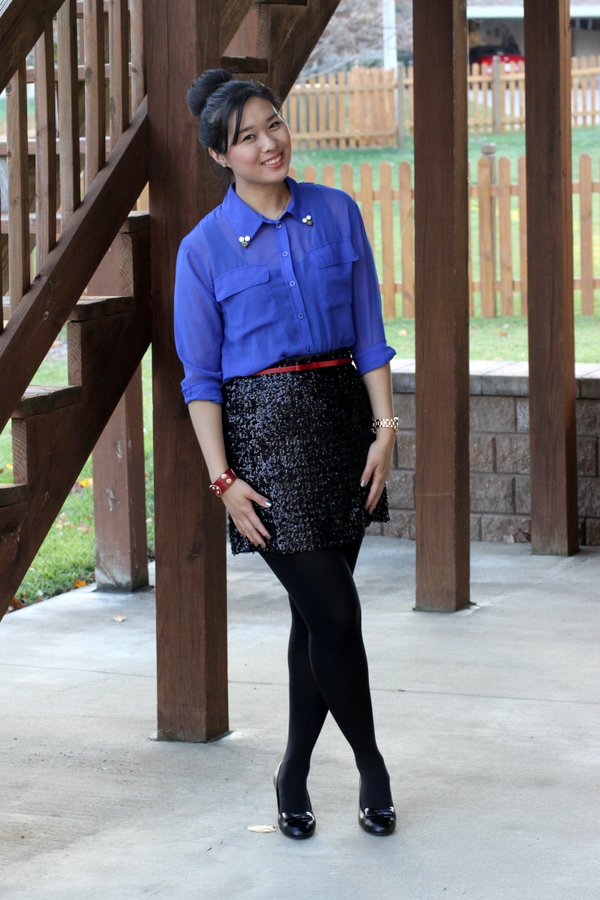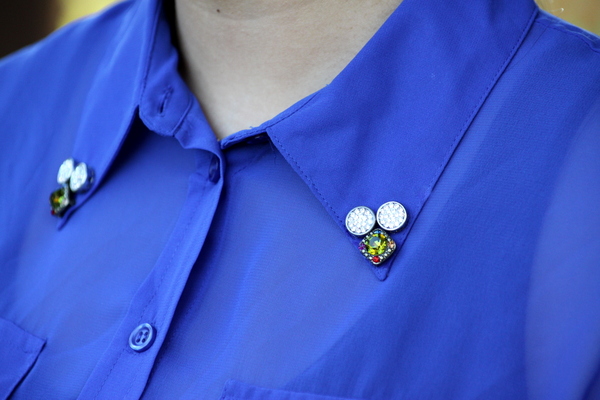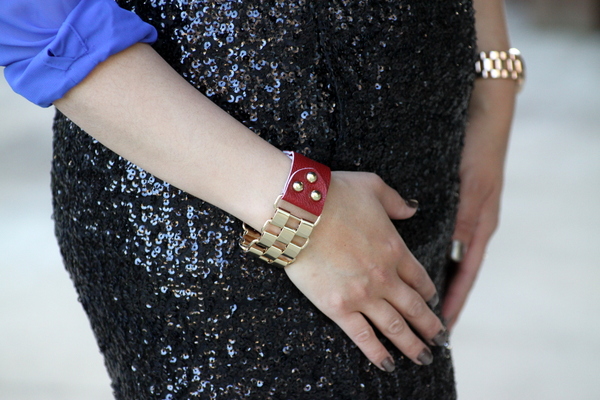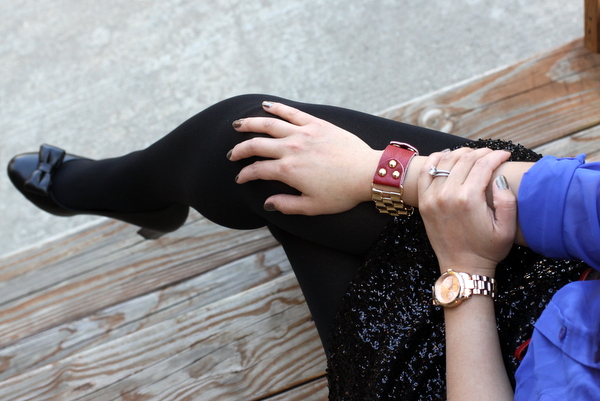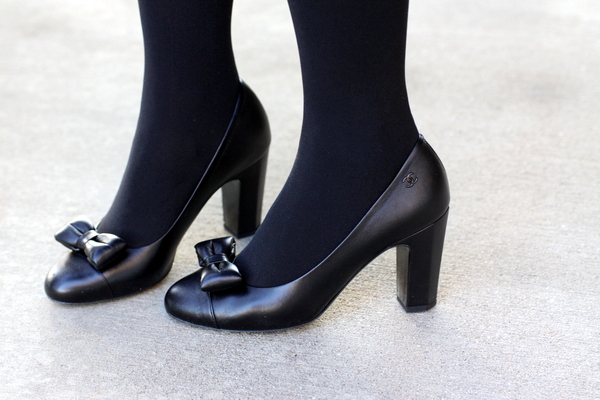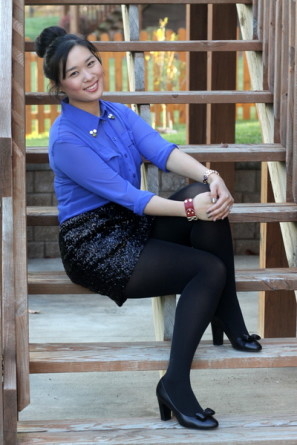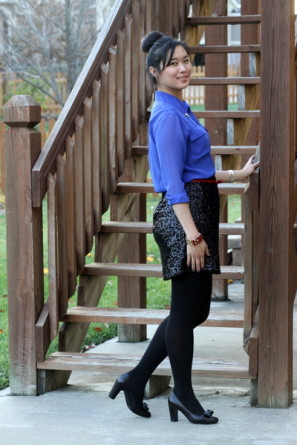 Blouse: Merona | Jewels on Blouse: DIY from this event | Skirt: Macy's | Shoes: Chanel | Bracelet: c/o Mimi's Boutique
This outfit makes me feel fancy. Like bring on the holiday parties fancy. If you read my post from yesterday, this was the top that I DIYed embellished at our Kansas City Blogger Meetup! I added some details to the collar which make this shirt great for wearing alone and underneath a sweater. I actually bought this sequined skirt last year and hadn't worn it until now (so I'm meeting my goal of wearing things with tags), since sequins are just perfect for wearing around the holidays! The matchy matchy is proud to say that the little triangle detail from the embellishments on my collar match the triangles on the buttons of my red bracelet as well as the bottom jewel in the embellishment being red which matches with the bracelet as well, see I can't get away from it. And lastly, I just wanted to introduce you to my new shoes, my new Chanel bow pumps. These are my first pair of Chanel shoes and now all I can think about are getting more pairs of designer shoes, uh oh.

Also, before I go just wanted to share a few things you may be interested in reading/joining/doing over your weekend.
1) Looking for some Christmas tunes to download? Read Much Love, Illy's With A Little Help From My Friend's post to see what my favorite album is along with some other blogger faves!
2) Are you all about fashion challenges and receiving style inspiration to your inbox weekly? I've recently signed on to be a co-host of the Copy Cat Closet challenge hosted by Ma Nouvelle Mode or The Grant Life. Basically each Thursday you will receive an email to your inbox with a style challenge and some tips on how to rock the challenge. Then on the following Wednesday, you post an outfit with it and join the linky party! Last week's challenge was colored tights! If you're interested in signing up, feel free to leave your email here in the box below and hit Subscribe! My challenge will go out to everyone next Thursday!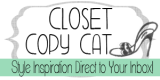 Email address: