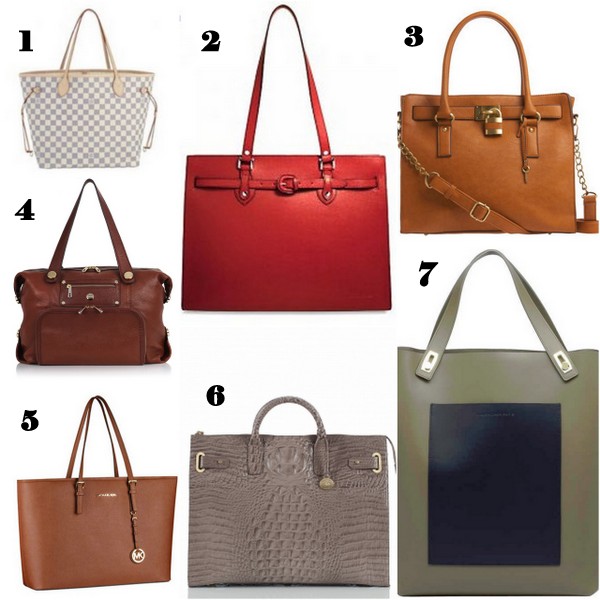 1. Louis Vuitton Neverfull 2. Chelsea Collection 3. Modcloth Full Course Load Bag 4. Knomo Lola 5. Michael Kors Jet Set 6. Brahmin Gadget Love 7. Balenciaga Pocket Tote
I'm honestly a little embarrassed to say that for the past few years, I've carried a backpack to work. The main reason being that when I was doing a ton of travel, a backpack was the most convenient thing for me to hold my laptop, charger, headset, folders, papers, pens, and pretty much anything else that I wanted to stuff in there. But now that I don't do as much travel anymore, it's really about time to update my work tote to something a little bit more professional, classy, and quite frankly more stylish! Here's a few that I've found in my shopping research.

Would love to hear from you on what bag you use for work (or to carry your laptop around)?