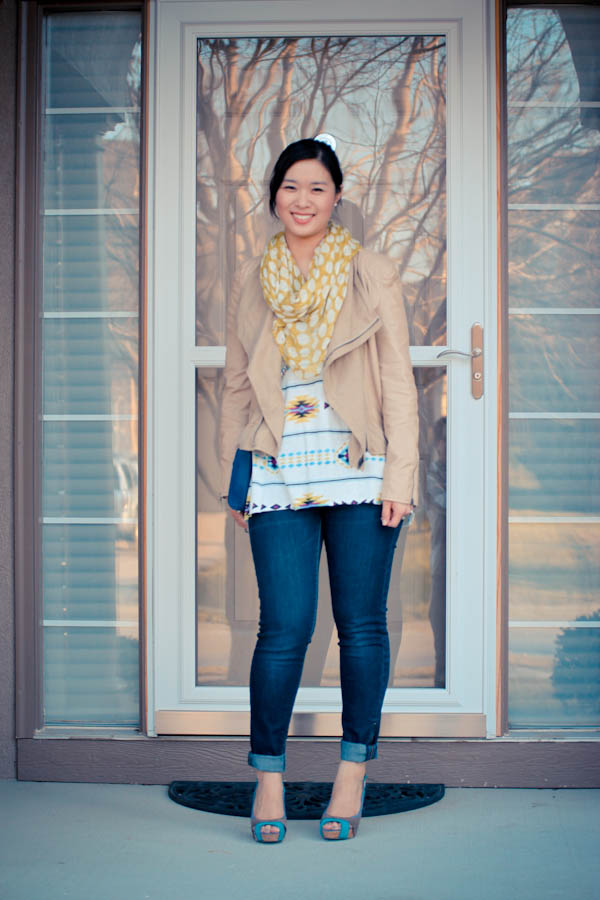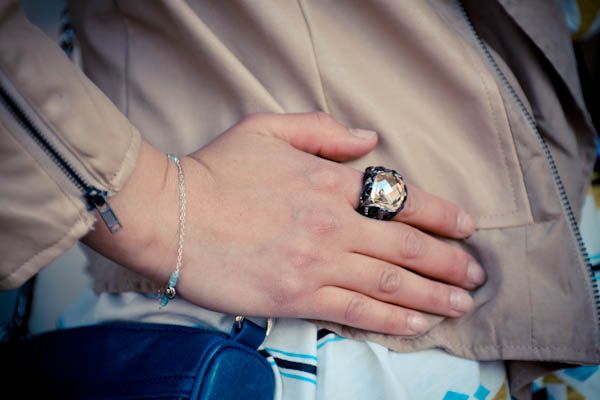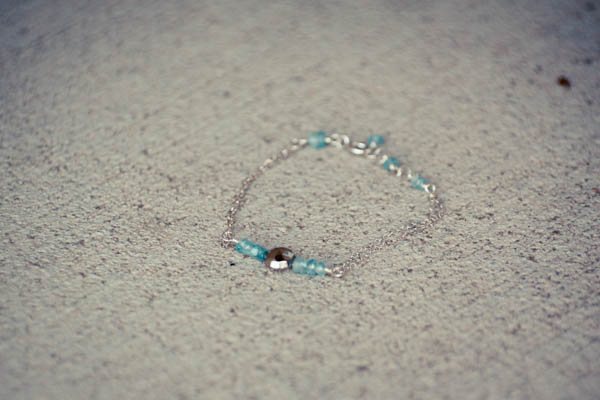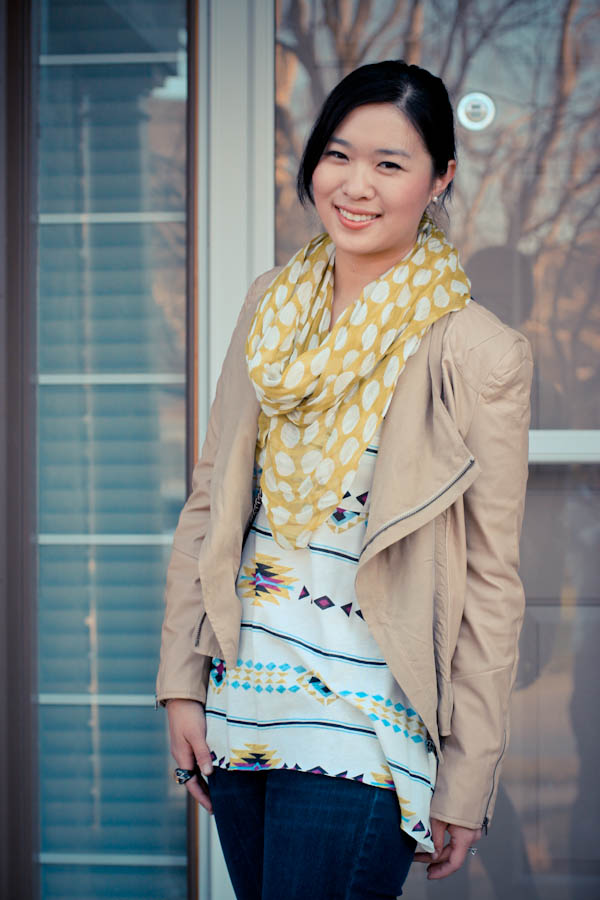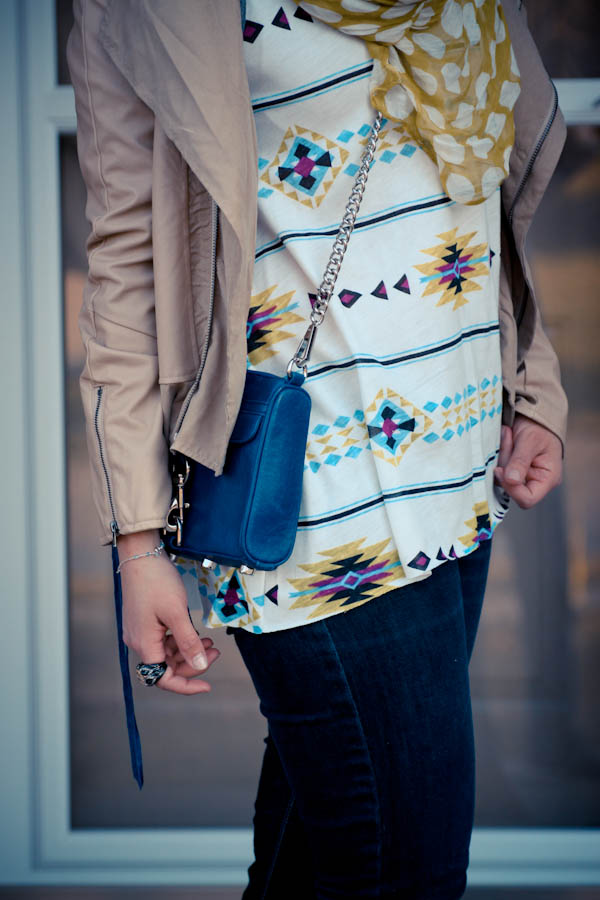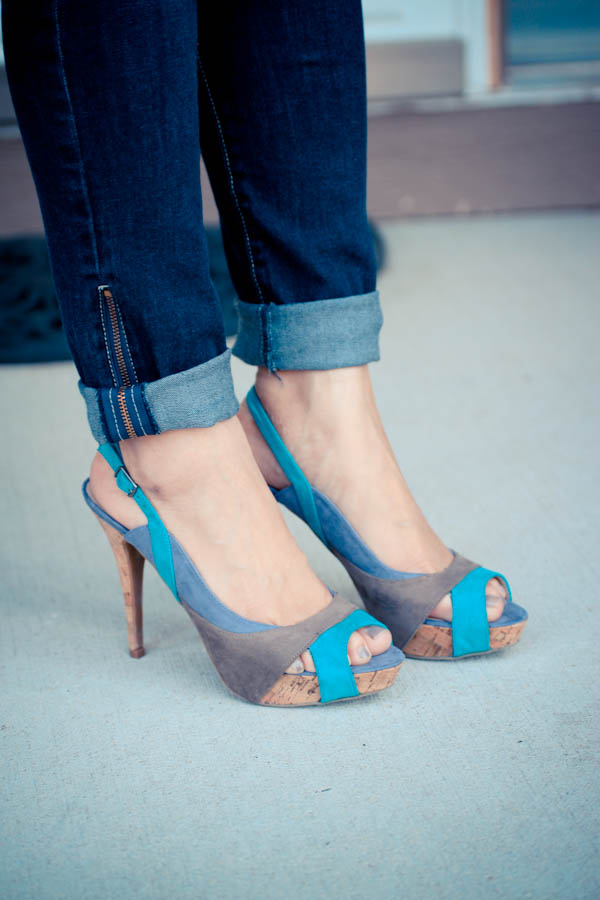 Tank c/o Style Lately | Jacket: Garment District | Jeans: Lee Jeans | Shoes: TJ Maxx | Scarf: Target | Purse: Rebecca Minkoff | Ring: Nyopoly | Bracelet: Gift from Sense and Sensibility
I'm getting back into pattern mixing with polka dots (of course) and tribal prints.  I can see that this tank from Style Lately will be taking me through the Spring and Summer months.  I LOVE the longer length of it (and you can't beat that price!) and how flowy it is too!  The cute bracelet I am wearing was given to me by Aime of Sense and Sensibility, it's delicate but durable at the same time since it's got double chain reinforcement to hold up against toddler pulling and tugging!
You may notice that I've been playing with photo editing a little bit.  A few months ago, I took a Lightroom photo editing class with Pei Ketron.  I think I may have gone a little too light/washed out/blue in these photos but I'd love to get your thoughts.  And if anyone know of any good Lightroom presets or tips/tricks for fashion photography, I'd love to hear them!  I still haven't really refined the style or look I want to portray in my photos… it takes me FOREVER to make a decision on anything HA!
I'll be linking up to Because Shanna Said So, The Pleated Poppy, Fashion and Beauty Finds, and Style Elixir with this post!
P.S. Winner of the Albion Fit giveaway is Tiffany Z of Just Another Shopaholic! Congrats girl!  Send me an email to sandyalamode(at)gmail(dot)com with your tank top size and mailing address!