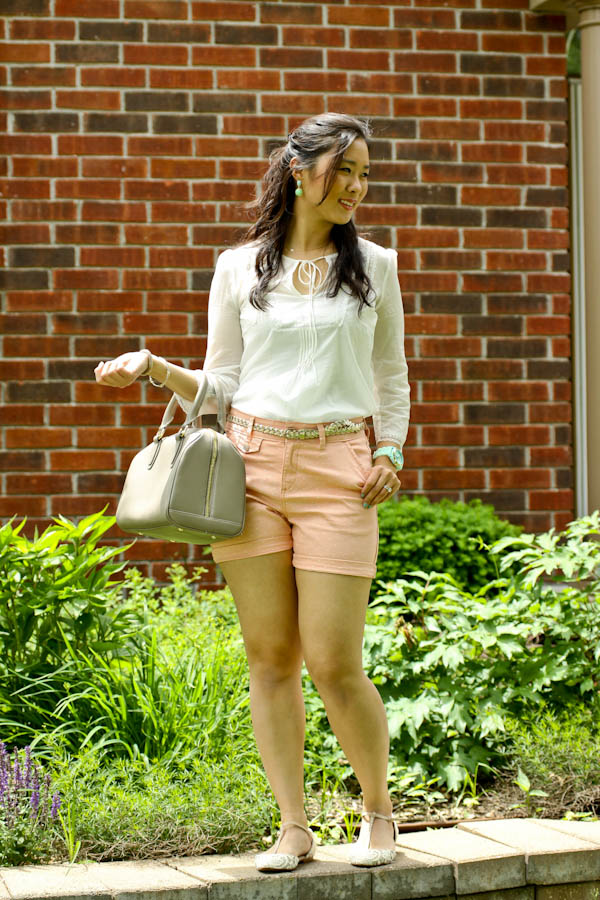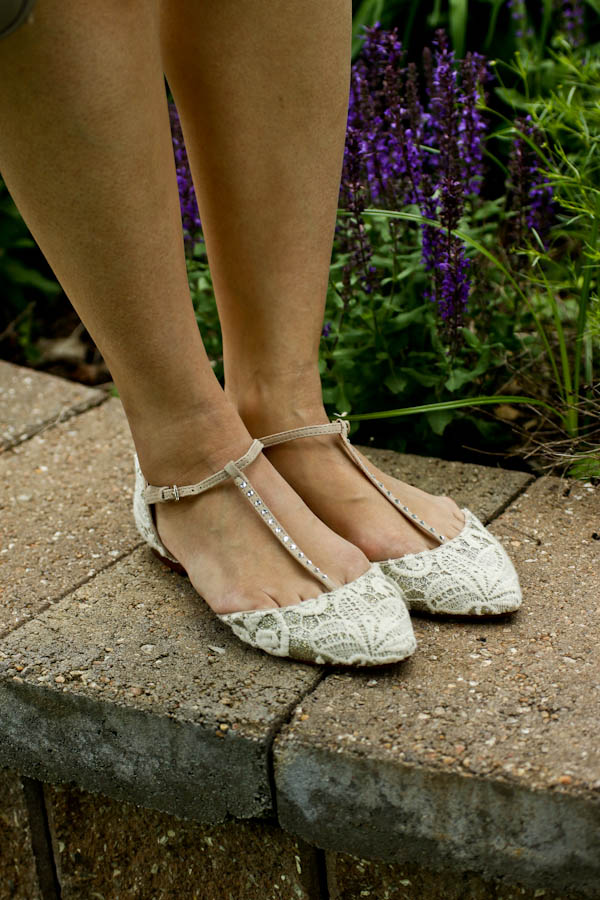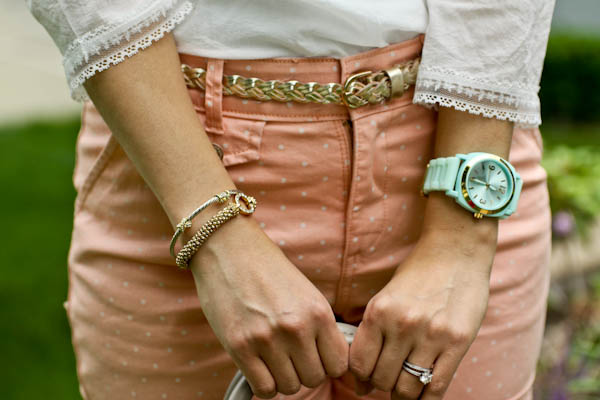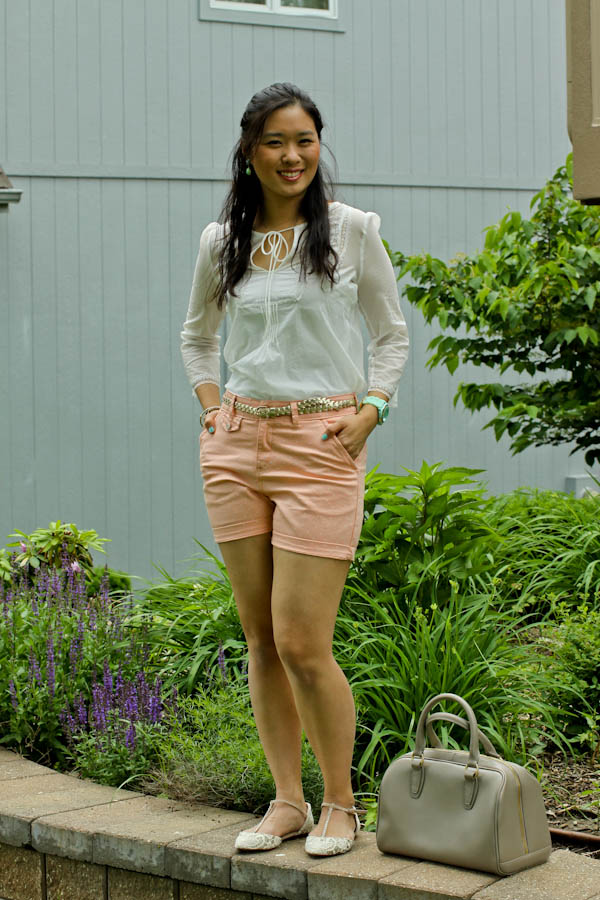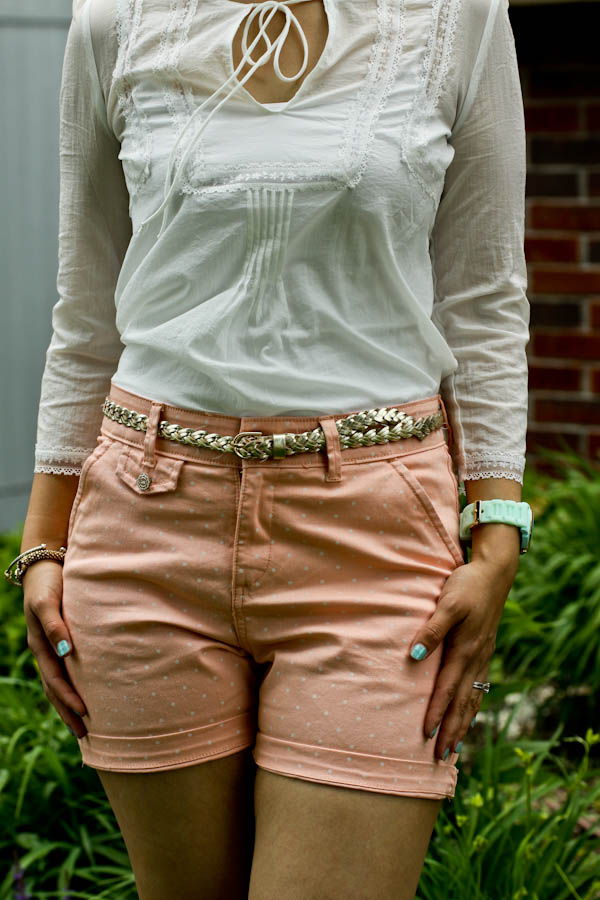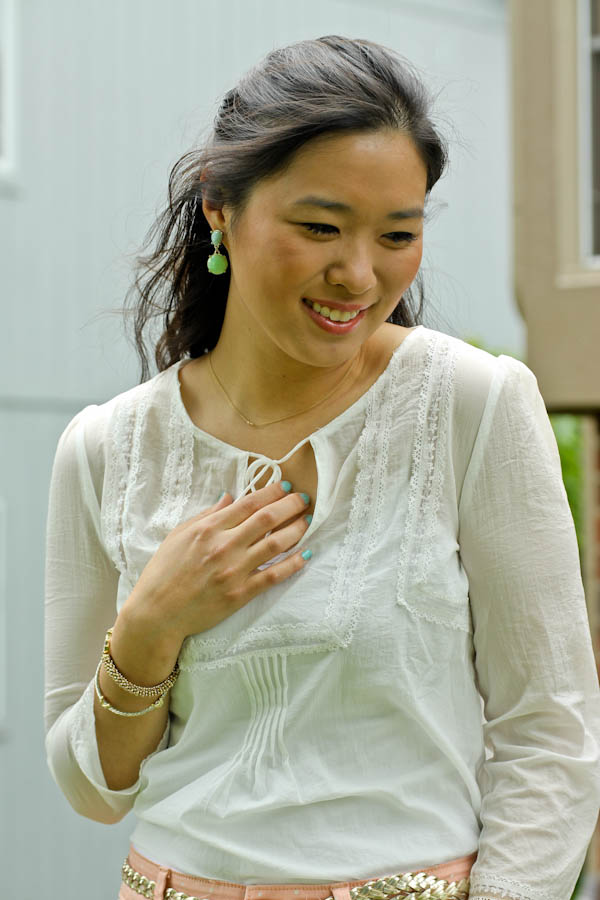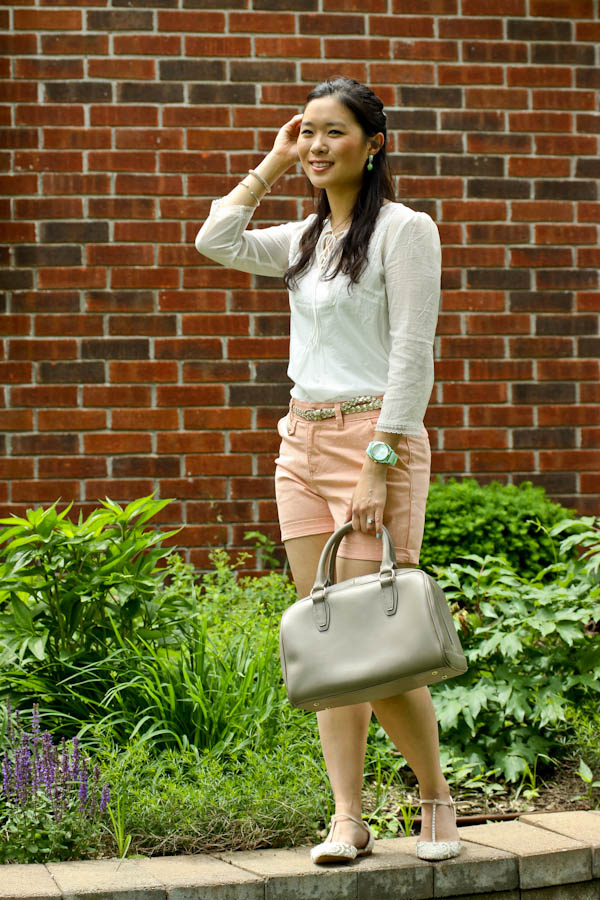 Top c/o Conversation Pieces | Shorts c/o Lee Jeans | Shoes: Zara | Bag: Cuore and Pelle | Watch: Anthropologie | Earrings: JEWELIQ | Bracelets: Olive + Piper, JEWELIQ
A few days ago as I was moving my sweaters to my upstairs closet and moving my shorts and summer clothes to my bedroom closet, I snapped a picture of my shorts collection and posted it on Instagram.  I never really realized just how many patterned and colorful shorts I had until I snapped that picture… and also realized that I'm missing basic denim shorts and mint shorts (mint is one of my fave colors, how could I not own mint shorts?).
These shorts I'm wearing in this post are my new faves.  They are a pretty pink color and they've got polka dots and they are just a perfect length for me.  I decided to go all white with a boho style top and crochet glitter flats, but added in pops of mint in my accessories.  And a neutral gray bag is just the perfect thing to complete this outfit.
P.S. Please help keep me in the Chippmunk Expert Shopper contest by clicking the LOVE IT button next to my picture!  🙂
Linking up to #YOLOMONDAYS!