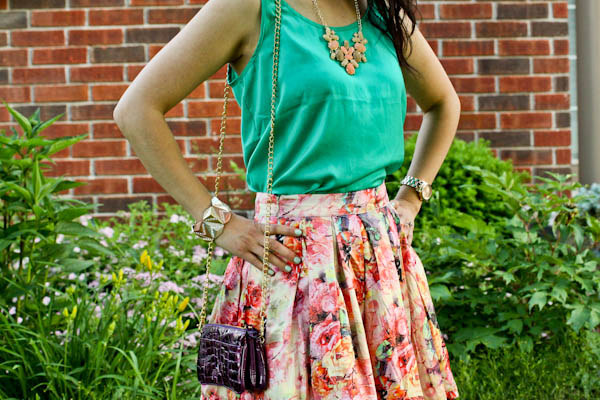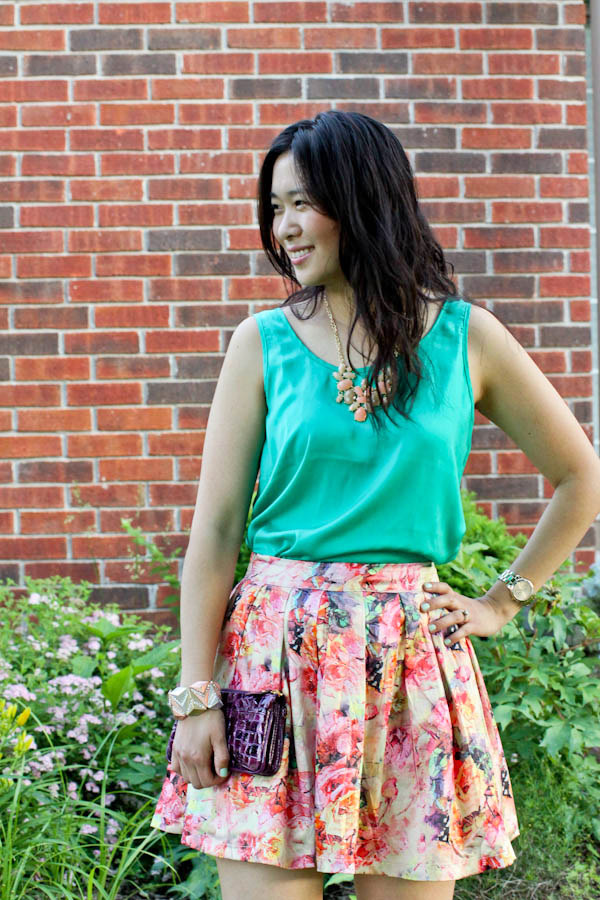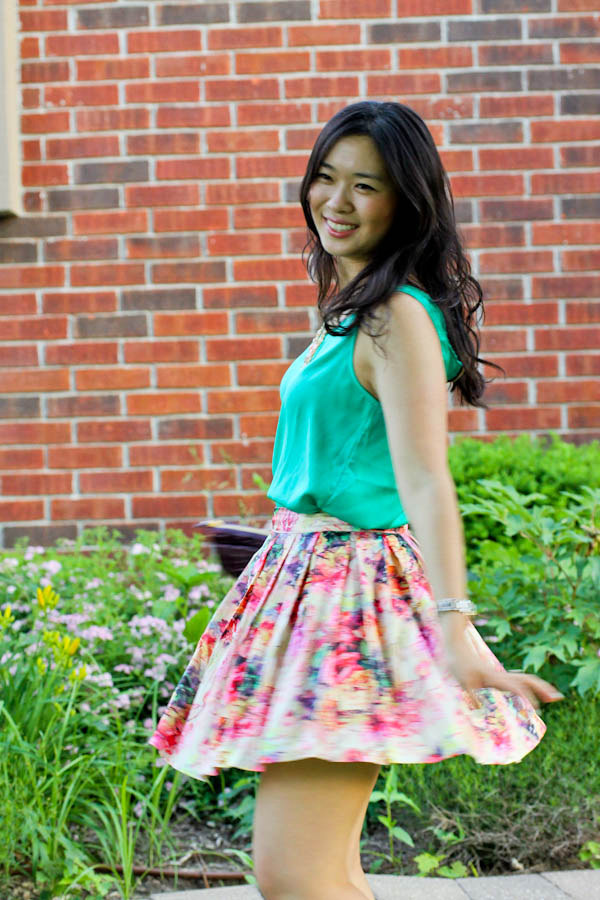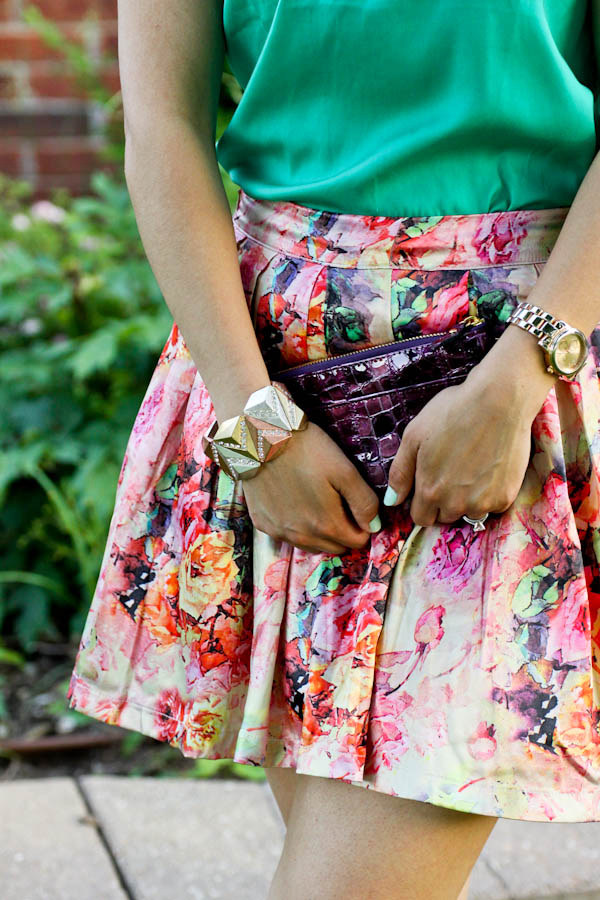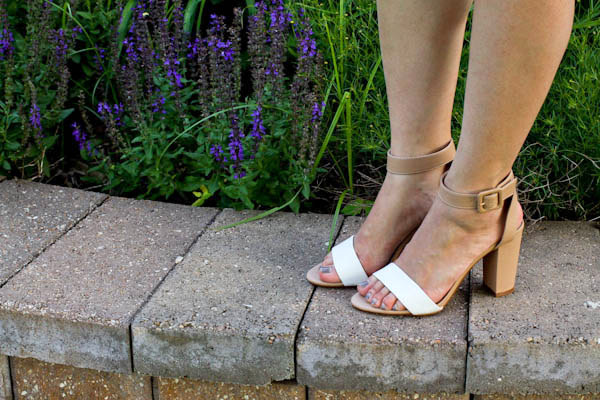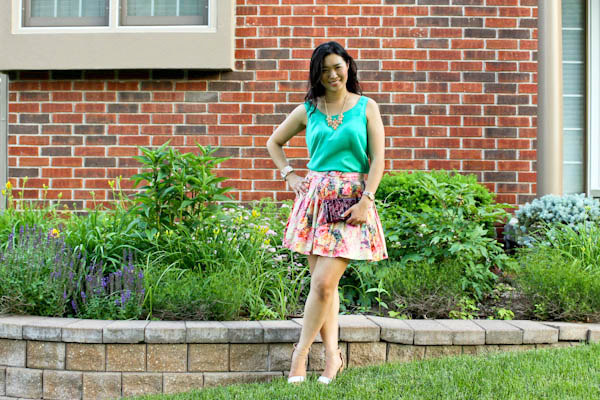 Top: Forever 21 | Skirt c/o Conversation Pieces | Shoes: Zara | Purse: Cuore and Pelle | Necklace: Mimi Boutique | Bracelet: Olive + Piper
This is one of those outfits I'd wear for a date night with the husband or for girl's night with my girl friends. This weekend, me and some of my best girl friends are having a girl's night with good food, drinks, dancing, chatting, laughing and more. I've always grown up being a part of groups of girl friends… A. Crew, P.Crew, Summer Crew… I was in a lot of Crews. I am so grateful that I can trust my husband completely to watch Austin for an evening… I know many women who can't trust their baby Daddy's to watch their baby solo and I just think that's crazy. I guess I'm pretty lucky that my husband is such a super Dad. We're also having one of our semi-annual clothing swaps which should be a lot of fun. I've been spending the past few weeks cleaning out my closet and really, the best part of getting rid of clothes, is making space for new ones, HA! ;) Also, a brand new state of the art library is opening up this weekend walking distance from our house, there will be an ice cream social, pony rides, and so much more to celebrate the grand opening. Never thought I'd get so excited about a library opening… but it will be just another place that we can take Austin to run around in, storytime, and to play in (quietly).

Just wanted to send a big thank you to all those who voted for me in the Chippmunk Expert Shopper Contest… I was 1 of the 5 finalists in the first round! Crossing my fingers I win the second round!
Also, I came in second place in the June ChicTrends Contest which I was pretty stoked about too. Word on the street that is they might have a designer shoe contest coming up… who doesn't love designer shoes??! I can't wait to enter that one!

And don't forget to set a reminder on your phone every hour to VOTE for me in the Wallis Summer Style Contest!

You have until June 23 to shop the current Golden Tote sale, where you can pick 1-2 items and get surprised with a "tote" of other fashionable items for a REALLY good price! Sign up here!
Oh and my first ever Instagram giveaway for a lime green maxi skirt from So Kate Boutique ends tonight at 11:59PM CST. All you have to do is follow, repost, and tag to enter to win!
OK, I think that's all the "news" for now. Go and enjoy your weekend and as always, thank you for reading!!