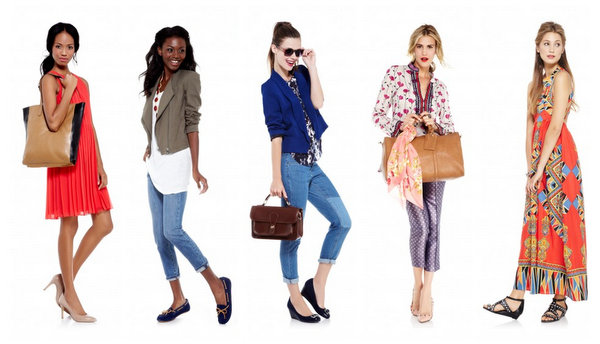 Have you guys heard of Sole Society before? I've bought a couple of shoes from there months ago and most recently bought a pair of tortoise sunglasses as well (post to come later on those)! Recently, Sole Society has teamed up with Julianne Hough, which totally caught my eye as I used to be an avid Dancing w/ the Stars fan! Actually, me and my husband both were, especially when she was on the show because we thought she was simply the best professional dancer. It's so awesome to hear that she is venturing off into being a stylist for shoes as I seriously love love love her! Anyhow, Sole Society sells a variety of on-trend and affordable shoes… and has even branched out into selling handbags and accessories too! I love their site because it's easy to navigate, pretty to look at, is full of inspiration… AND they are NOT a charge you every month type of site, rather, you just pay for what you buy (imagine that)!  😉



What do you think?  Have you shopped on Sole Society before?  If so, what did you buy?  If not, all first time purchasers can receive 20% off your FIRST ORDER on Sole Society!  Get to shopping~! 🙂  Have a great weekend!!
Don't forget to enter the double giveaways for $25 credit to Nine Blossom jewelry shop here and here!