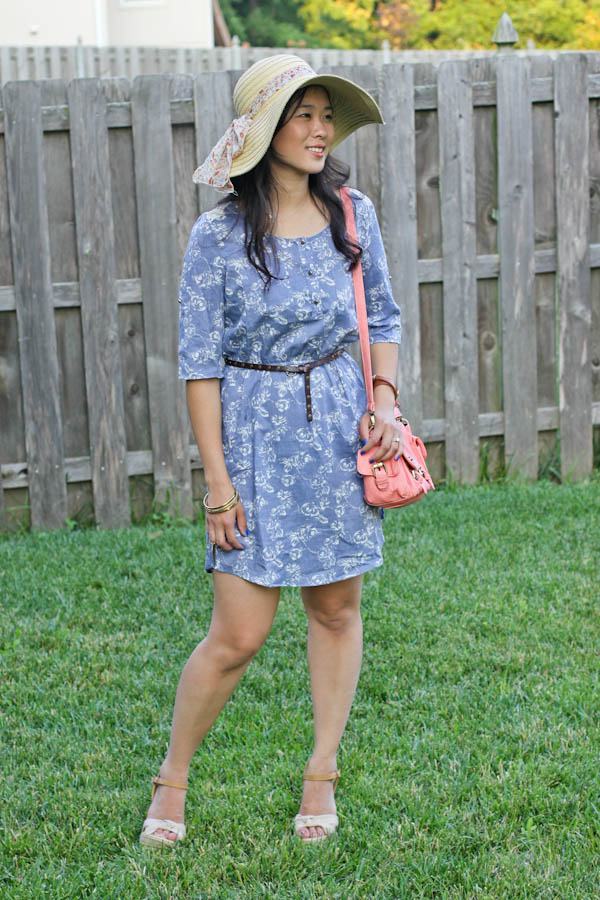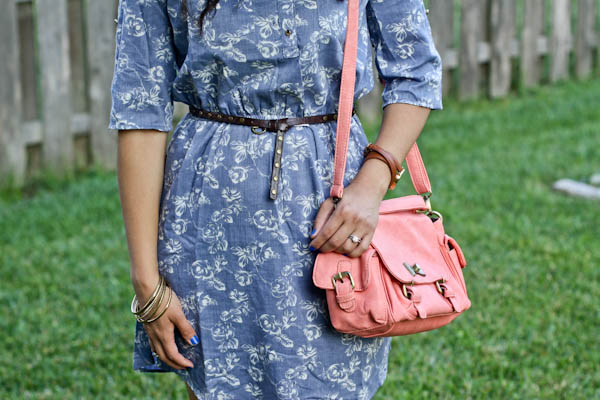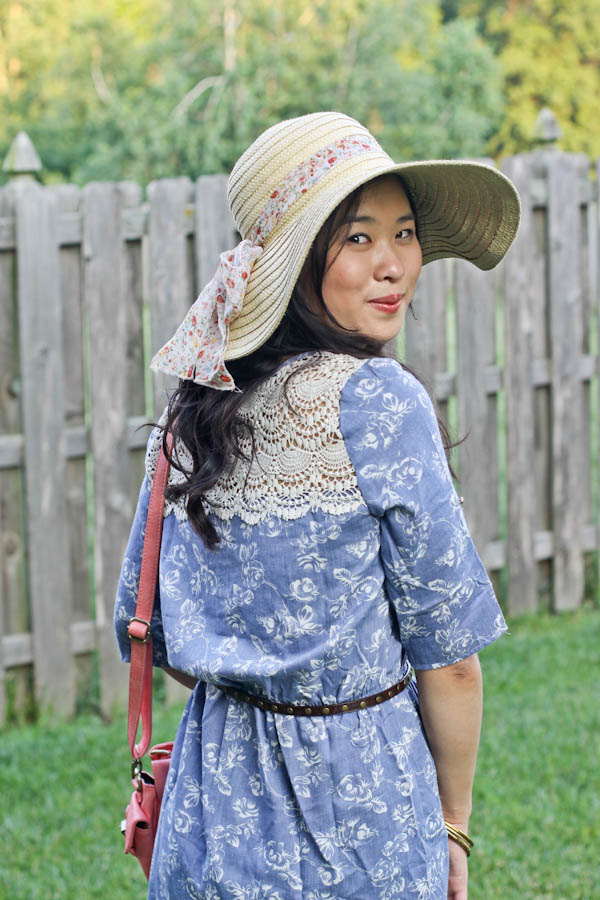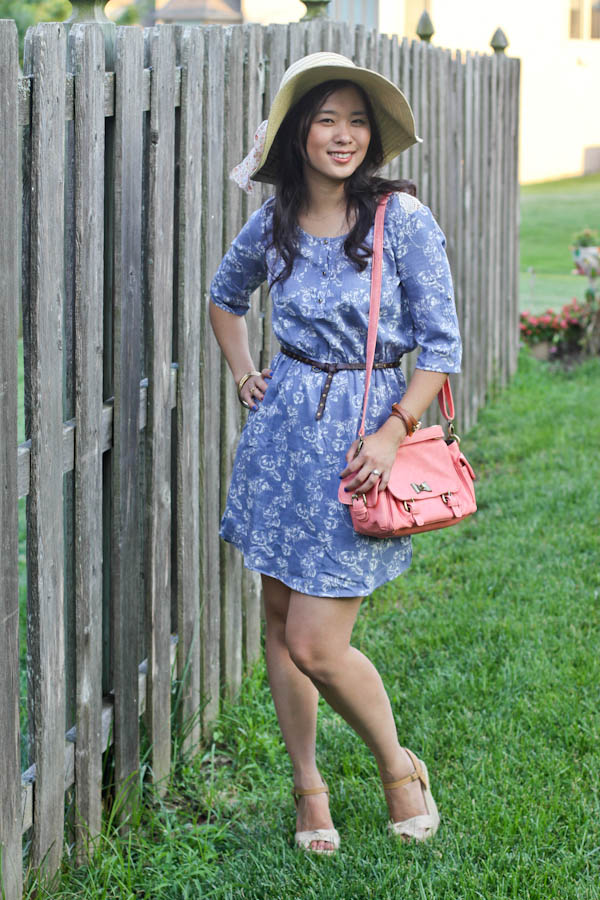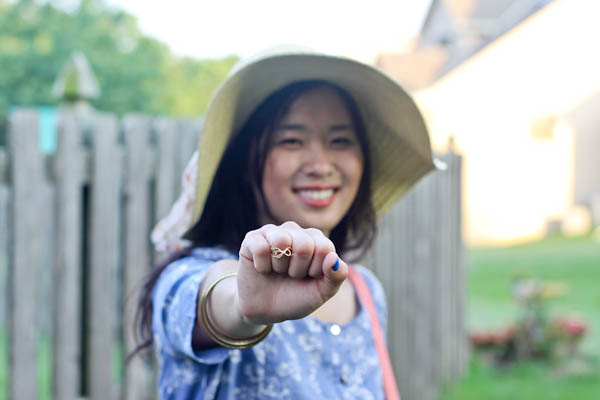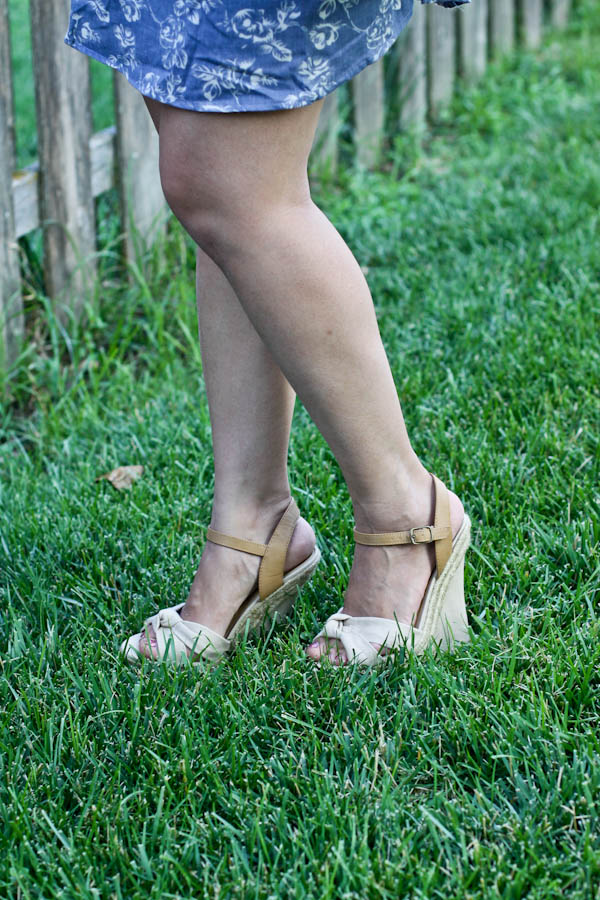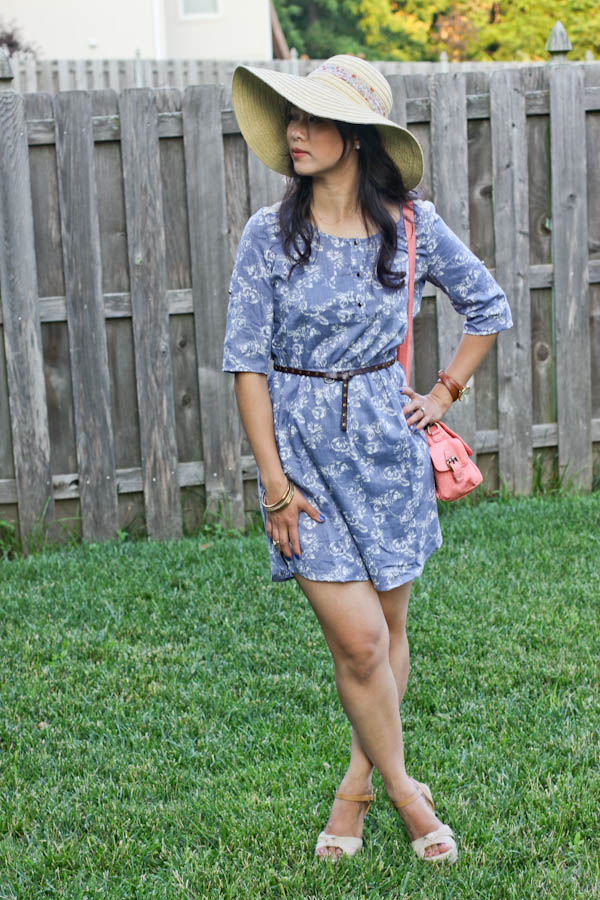 Dress: Golden Tote | Hat: Forever 21 | Shoes: My Hot Shoes | Purse: Asian iCandy | Knuckle Ring: Nine Blossom
A few weeks ago, I introduced you to a new shopping concept called Golden Tote.  As a refresher, it's one of those shopping services where you can pick 1-2 items that you want to buy and they will send you a box with a few other surprise items as well!  It's a little twist on those mystery box programs as you can at least know that you're getting 1 item that you truly wanted.  For my first tote, I received 7 items that were all SUPER cute!  This dress I'm wearing, was one of the items I picked out myself (you'll see the rest in posts to come) and I just love it.  I probably own like 5-10 chambray pieces in my closet already, but I just had to have this one since it has pretty florals on it, and a pretty crochet back!  🙂  If you want this exact dress, you can even choose to shop the boutique of past items and find it in there (Small/Mediums left).
Golden Tote's July sale starts on July 22 (tomorrow!), so to get in on the action, make sure to sign up here so you'll know EXACTLY when the sale starts!!