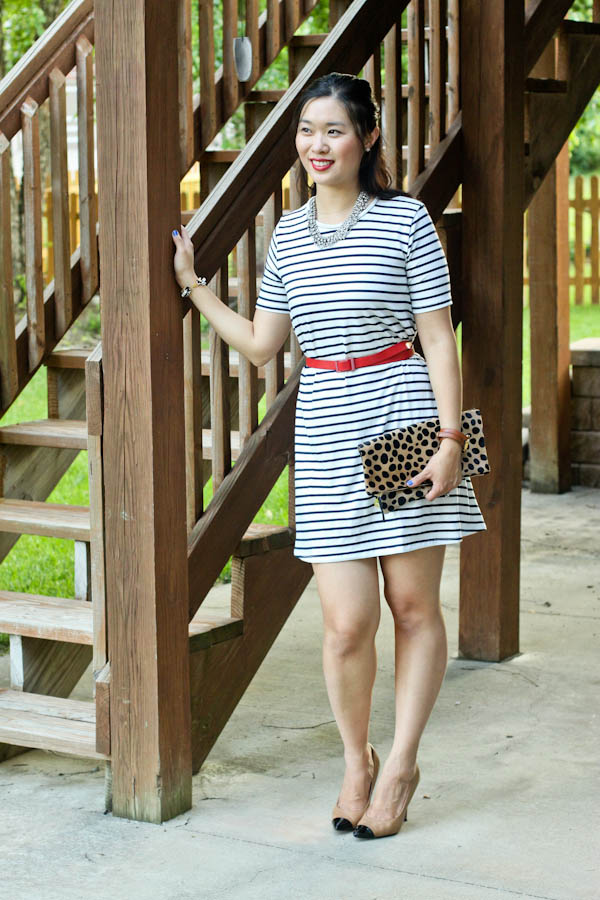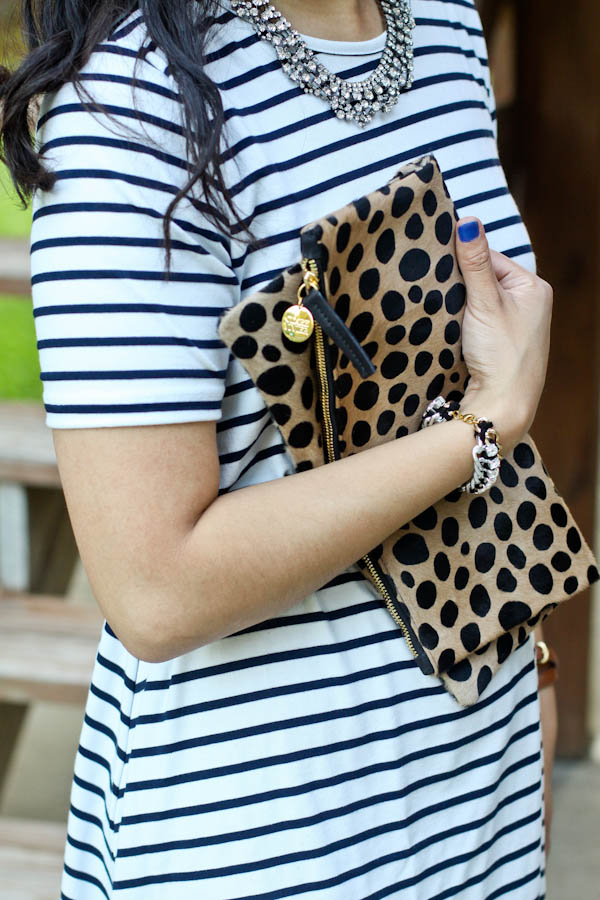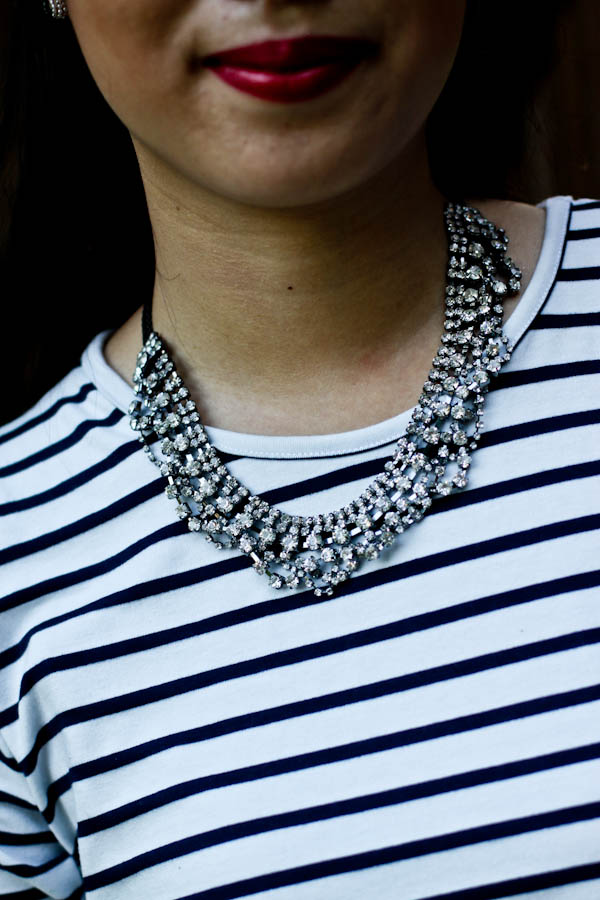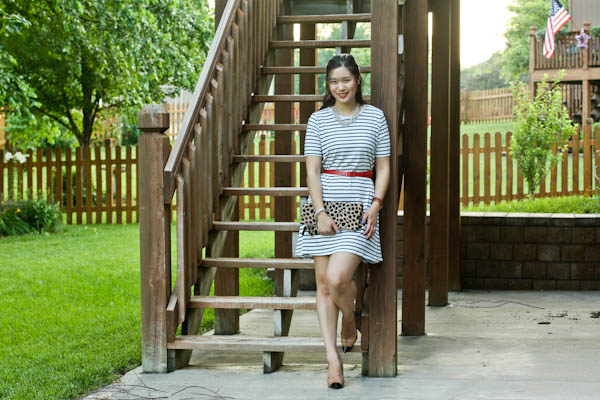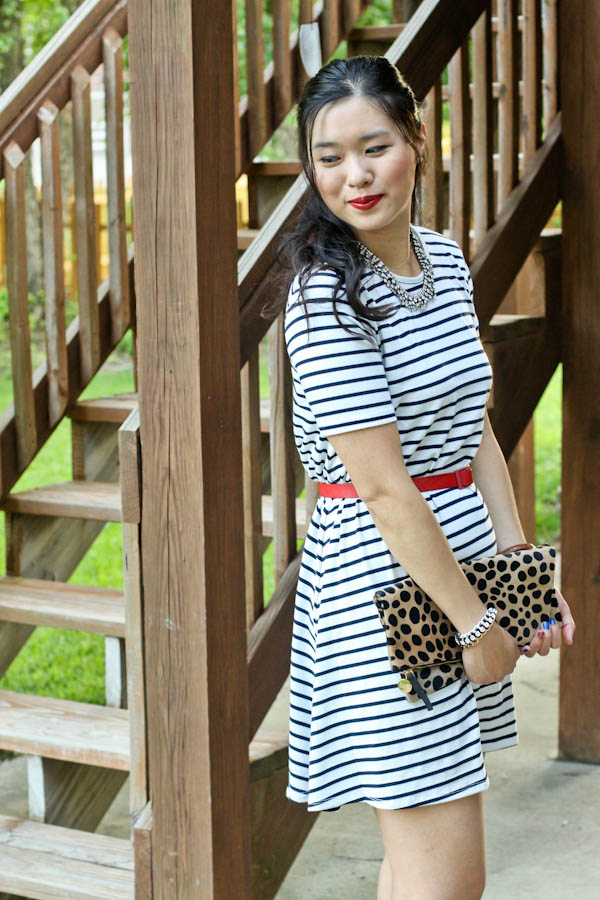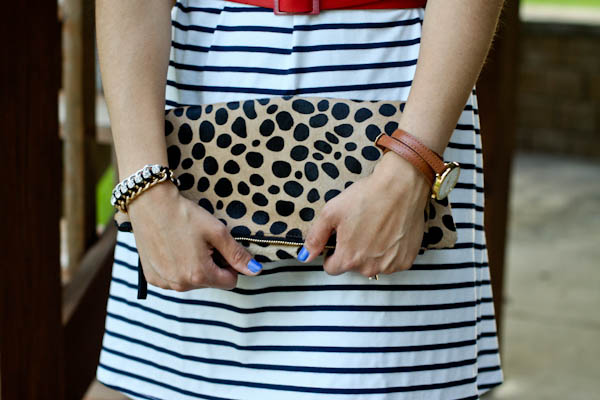 Dress: Golden Tote | Necklace: Popbasic | Clutch: Clare Vivier | Shoes: Nordstrom | Watch: Feral Watches
For this outfit, I incorporated the two patterns that I posted in outfits earlier this week, stripes and leopard!  Apparently I am obsessed with both patterns and just can't own enough items that have these patterns on them.  If are a fan of this dress (I totally am), you can still get it in the you pick 1 or 2 items tote by first signing up for Golden Tote.  This dress can be mixed up with polka dot, leopard, floral, lace, seriously it's such a great neutral piece to layer and pattern play with.  And I'm totally obsessed with my new leopard clutch.  It's a great size to fit all my going out essentials and it's super soft too~!
This week has been a crazy one with traveling to Bridgeport, CT early on in the week, and then heading to San Diego, CA for the rest of the week.  It's been a long while since I've traveled for work, and although it's nice to earn some extra per diem and have fun with my coworkers, I missed my little Austin bear SOO SOO much.  He has finally mastered knowing / saying all the colors of the rainbow (except green) and now we just need to move on to numbers and letters.  😉  And thank goodness for the Foscam so I can still spy on my little guy while he is sleeping, OK, that sounds creepy, but I swear it's not.