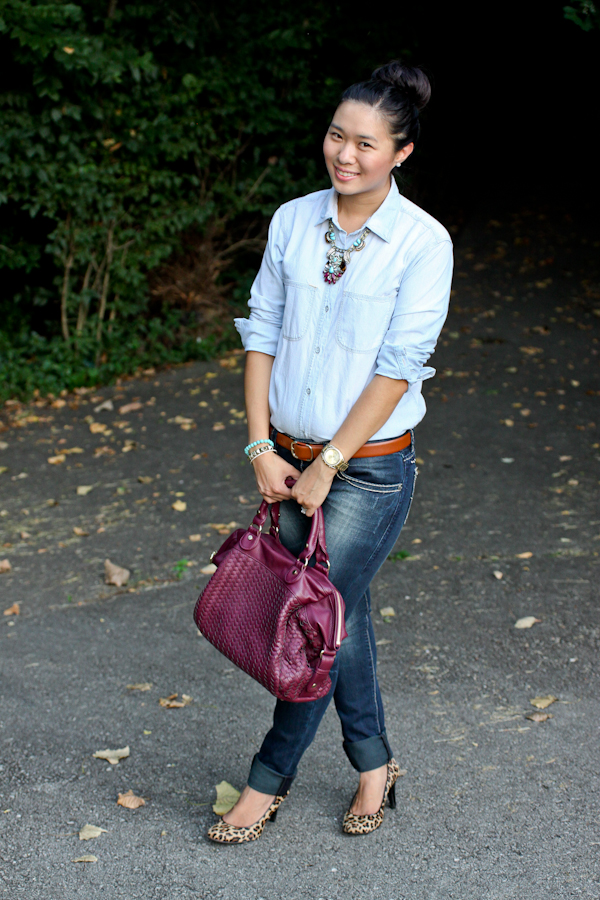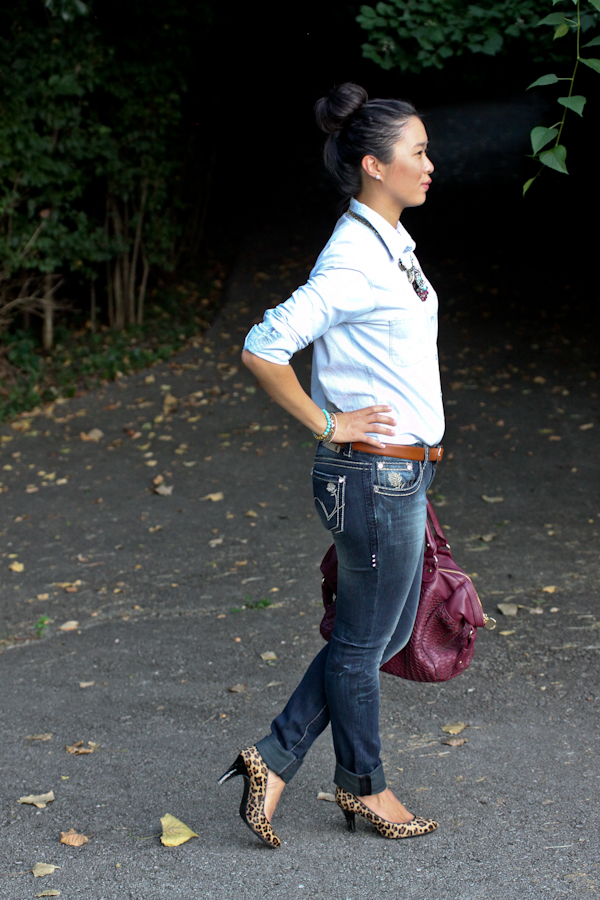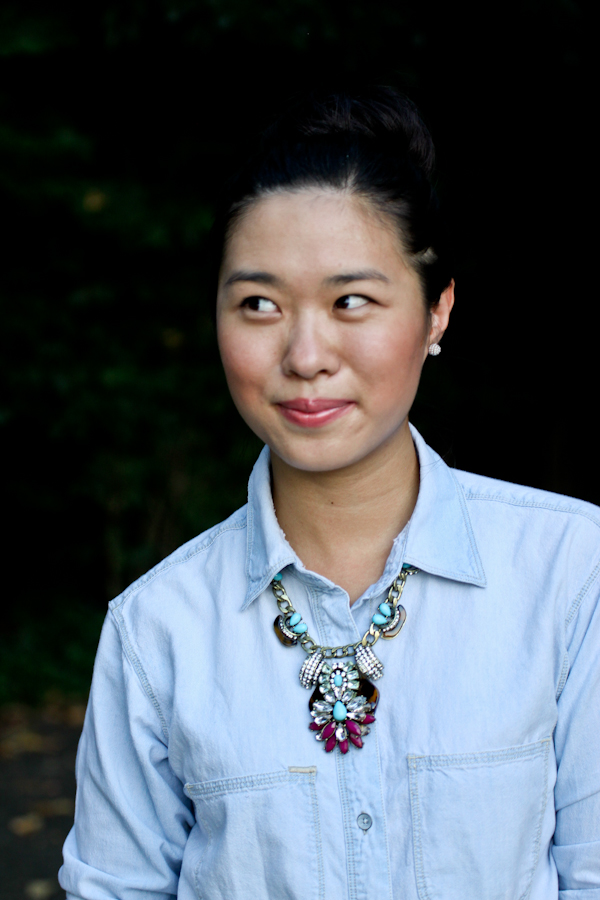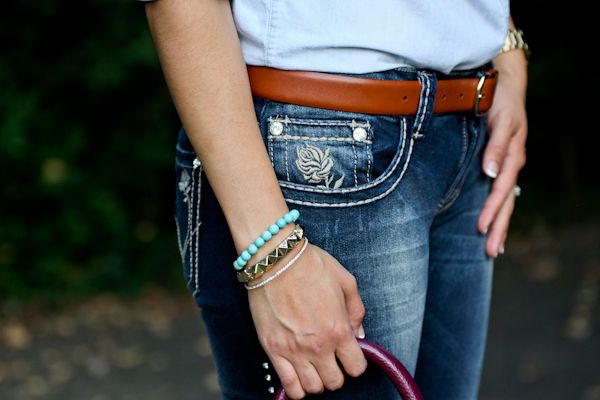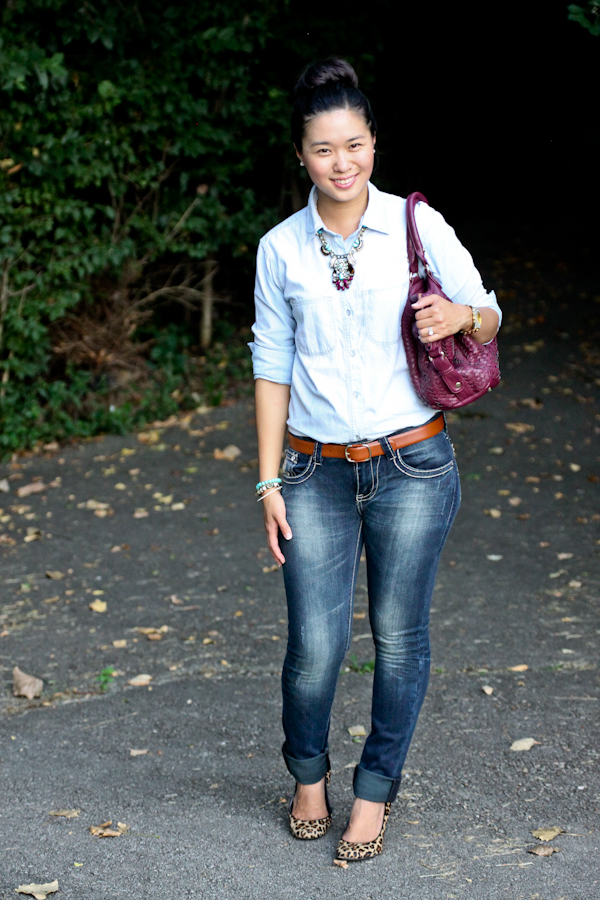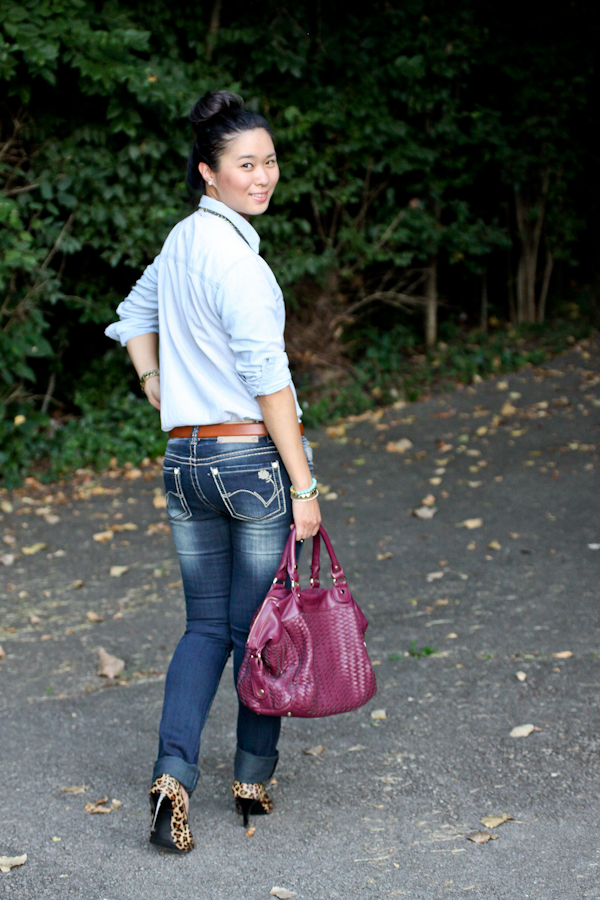 I don't know what it is, but on days that I don't have a lot of time in the morning to think about what to wear for the day, I start with one of my many chambray button down tops (I think I have like 5??).  Usually I pair it with a pattern on the bottom or colored jeans, but it wasn't going to be too long before I decided to reach for some denim jeans.  Since the color is different enough from my lightest chambray top, you could basically consider them like colored jeans (as in dark blue color), yea?  Add in some pops of color to brighten up the outfit, and done!  🙂  It's been awhile since I've brought out my trusty ole purple bag from TJ Maxx.  I'm kind of excited to be using it this Fall again!
If you like my jeans, use code blogger10 at checkout for Rose Royce items off of www.gettheloox.com, you will receive 10% off their order and free shipping over $100! This code is valid through September 15th!  Also, please make sure to VOTE for me in the Rose Royce Fashion Blogger Facebook contest, every hour until August 31, 2013!
Linking up to Style Sessions and Verizon Voices Style Hop and Keeping it Casual linkups!

Outfit Details
Chambray Shirt: Madewell
Jeans c/o Rose Royce
Shoes: Target
Necklace: Brina Box
Bag: Deux Lux
Belt: J.Crew