This past weekend I had the pleasure of attending the Kansas City Fashion Week Fall 2013 show!  The venue for it was at the gorgeous and historic downtown Union Station (loved that the runways were longer this time)!  It was so great to see some of my other blogger friends there as well as well as meet some new local friends.  Without further ado, here is a peek at some of my favorite looks from Saturday night!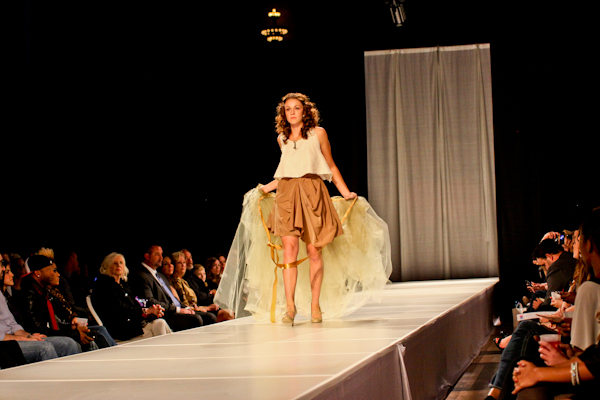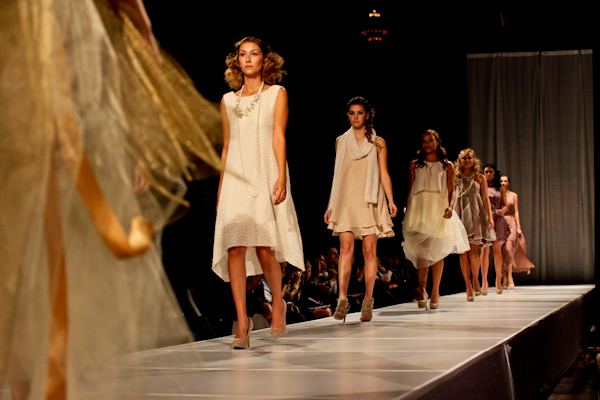 First up was St. Louis based designer LB by Lauren Bander.  Her looks were feminine and romantic and totally something I can see myself wearing.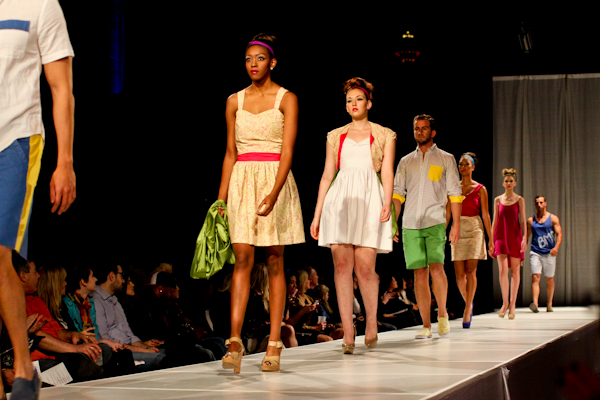 Next up was BMDesigns and this collection was totally my style.  It's chic, modern, classy and got fun pops of color (you know this girl loves her color)!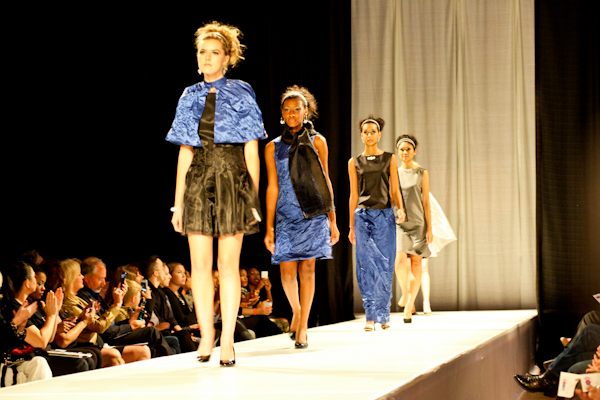 Architexture pieces were like wearable artwork and I was loving all of the cobalt contrasted with black!
Rare Trends is all about bold, edgy but totally wearable pieces.  I just LOVE that black dress and leopard/leg warmers/shoes look the best from this collection!
christianMichael is the ultimate in men's fashion.  Since my husband doesn't like to dress up super trendy and wear bowties and such, this was great inspiration for dressing my toddler.  Looks like cropped pants for men might be in next year!
Hilary Brown never disappoints.  Her collection was full of color, sassy swimsuits, coverups and more.
And this last designer, Kate Walz, just blew me away.  Her gowns are like any girl's dream prom or homecoming dress!  The crazy part being that Kate just turned 16.  Yes, I said 16.  I can't even remember what I was doing at 16 years old besides homework and watching movies…
So what do you think?  Which designer is your fave?  Did you attend any local fashion shows this season?