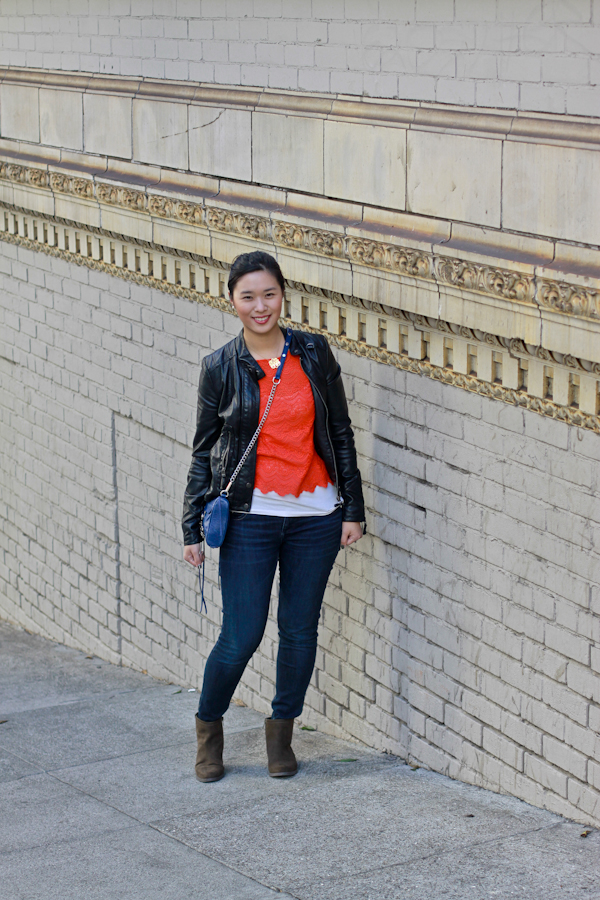 Hello friends! We JUST got back from a 2 week trip to California and a whirlwind it sure was! It was an amazing time and I am just dreading the fact that we have to go back to work and get back into our normal routine again. So just to warn you, some of the upcomikng posts will be a recap of our trip… starting with a little 3 day adventure that Marvin and I took to San Francisco for a friend's wedding. This is the outfit I wore on the airplane and for some downtown shopping.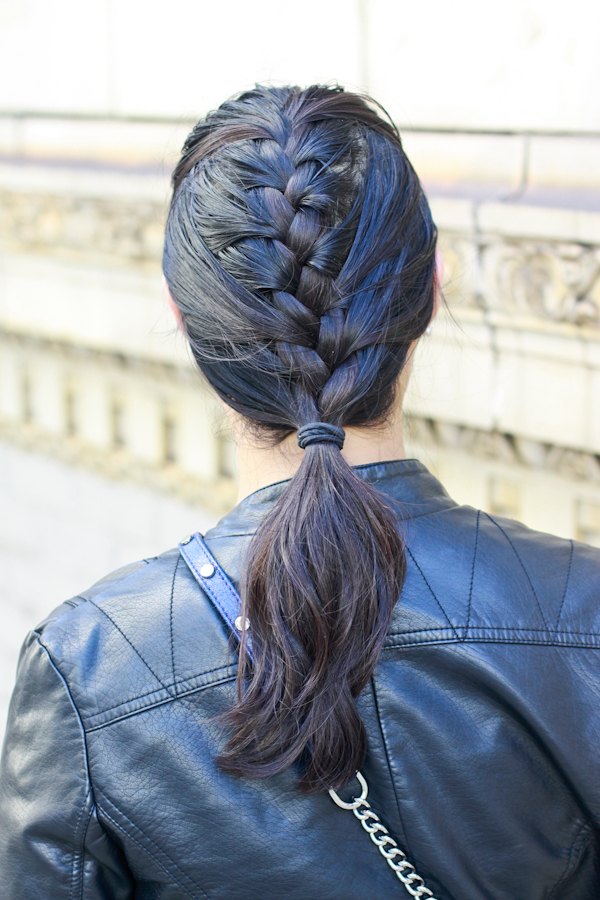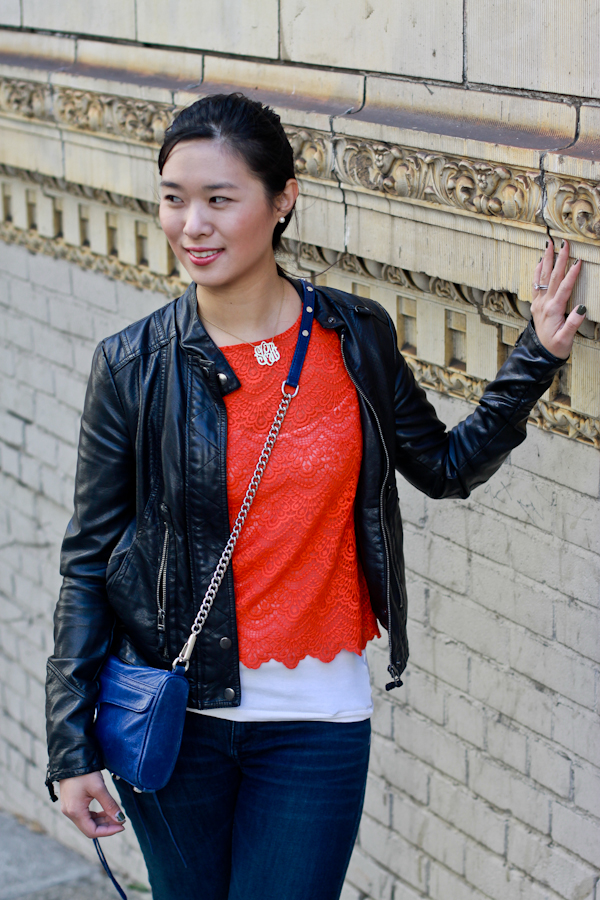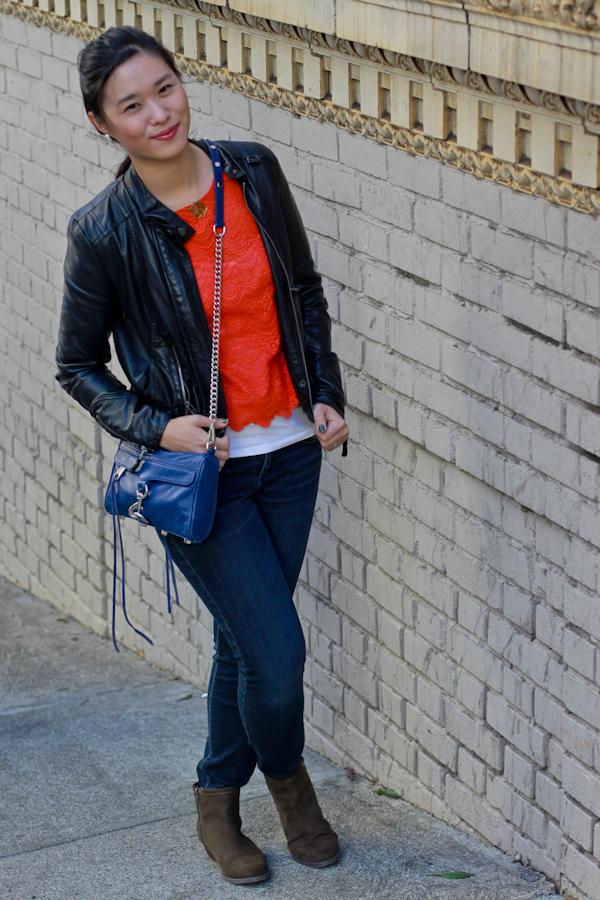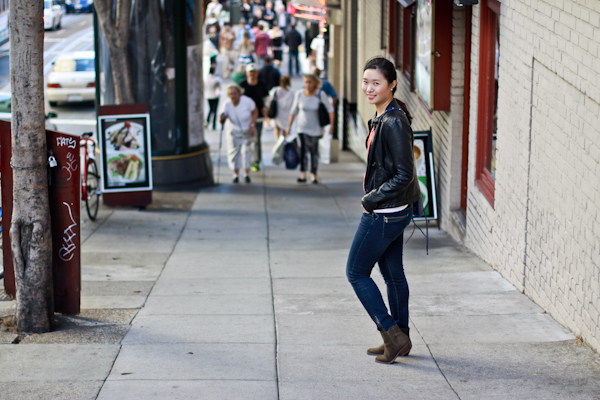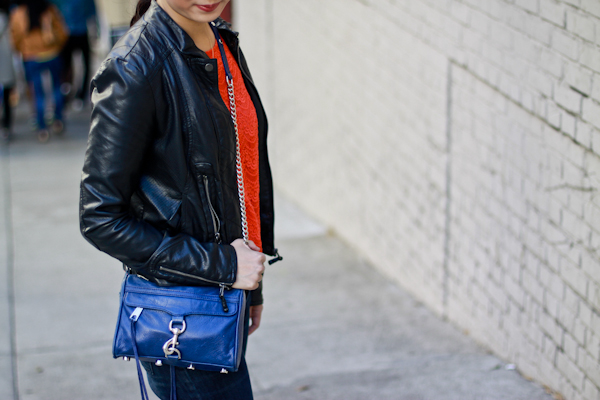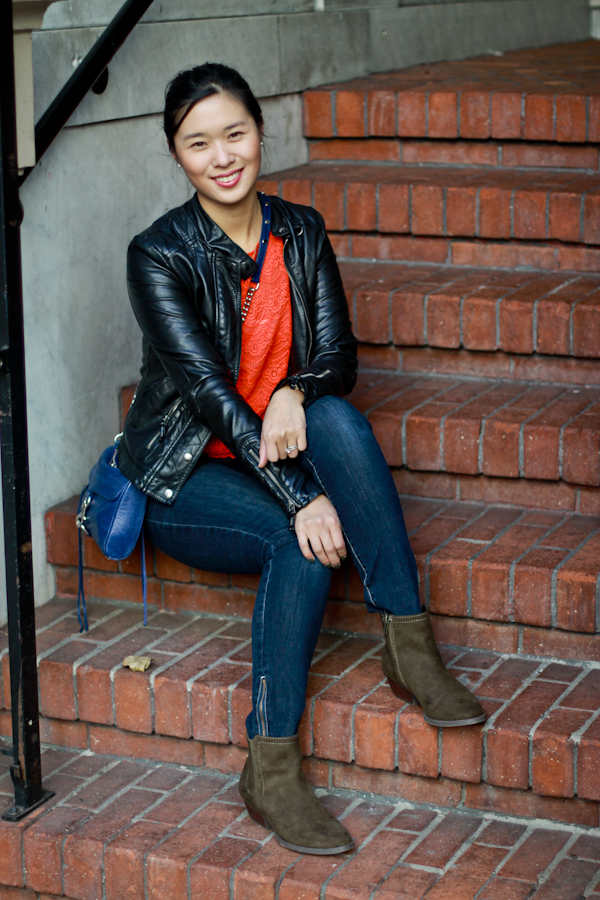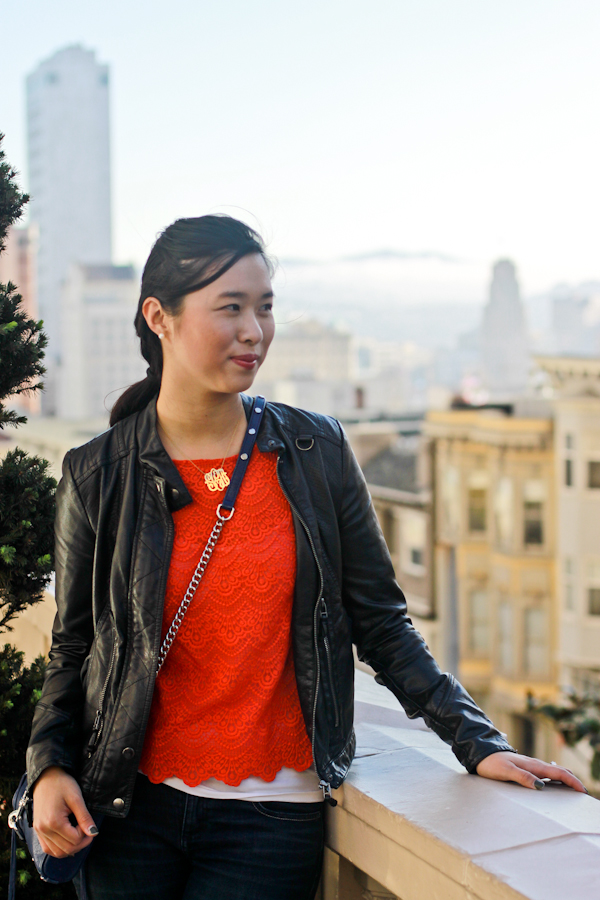 A couple of years ago when I visited San Francisco, we went out to dinner with some friends and my friend's friend wore a leather jacket. I hadn't owned one up until that point and I was just obsessed with hers so was determined to find one soon after (and I did). I definitely think that leather jackets are perfect for the somewhat warm, somewhat chilly San Francisco weather so I couldn't pass up bringing my fave leather jacket on my trip with me.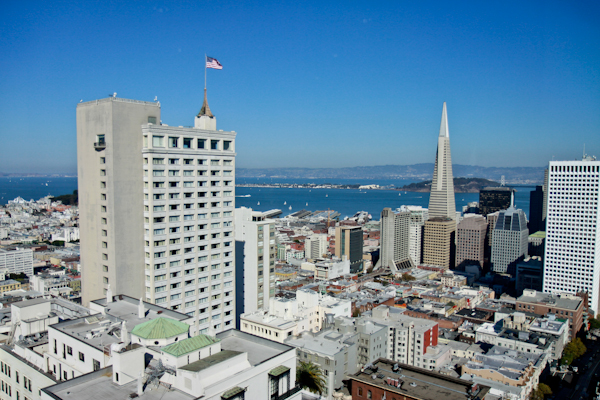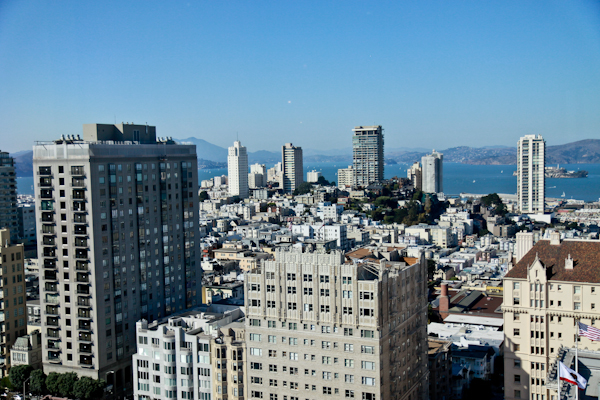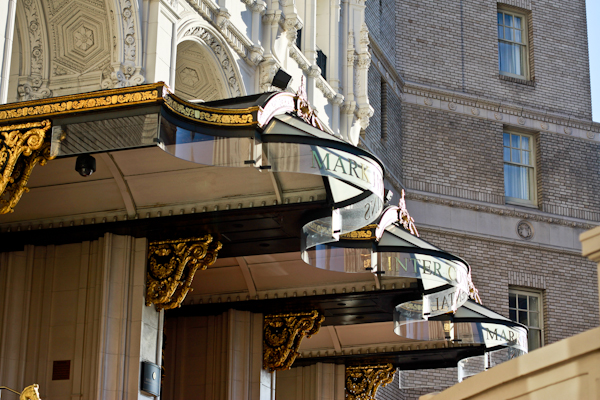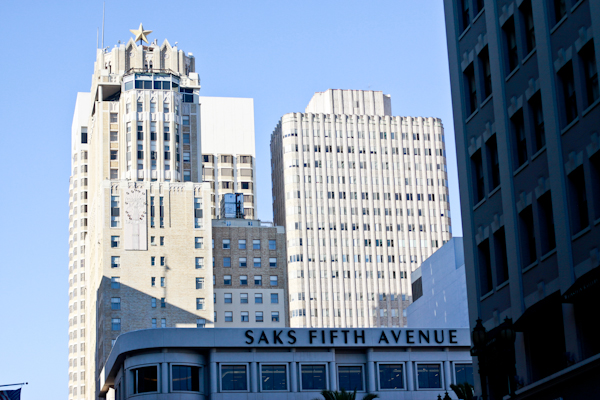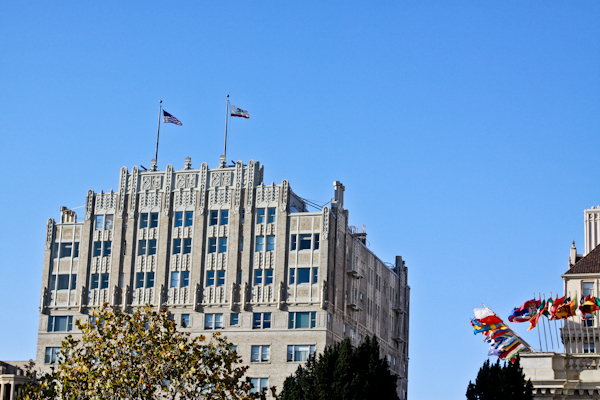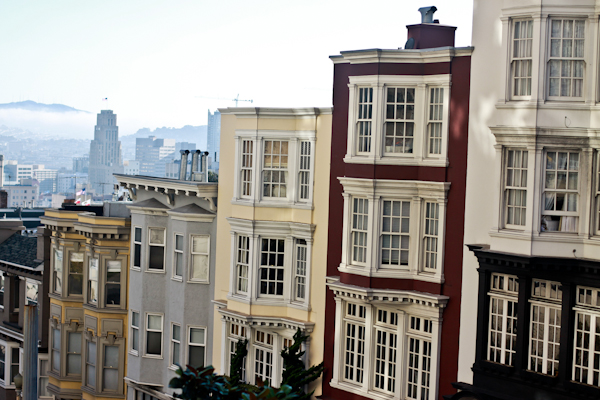 I just love looking at all the gorgeous architecture in this magical city. And I can't wait to share some of my shopping finds with you!

Outfit Details
Tank: H&M
Lace Top: J.Crew Factory
Leather Jacket: NY & Co.
Jeans c/o Lee Jeans
Booties: Target {similar}
Necklace: Swell Caroline
Bag: Rebecca Minkoff