I am sooo excited for this Halloween because this is the first one that Austin will be partaking in! Last year, he wasn't quite mobile yet so my Mom took him around her neighborhood in his stroller to get some candy but this year, he is walking (or more running). For the past few weeks, I've been teaching him to say "Trick or Treat" before giving him candy/dessert/snacks. I love hearing his little voice trying to say new words, it melts my heart. Let's just hope that the rain stays away and doesn't ruin his night of collecting tricks and treats!

And in case y'all are wondering what he is dressing up for his Halloween… he is Superman… errr I mean Clark Kent!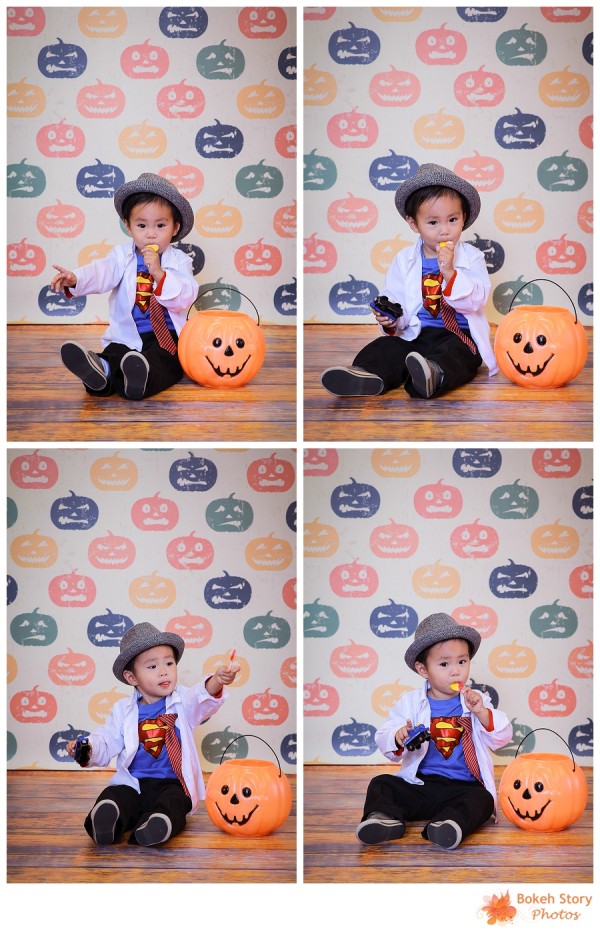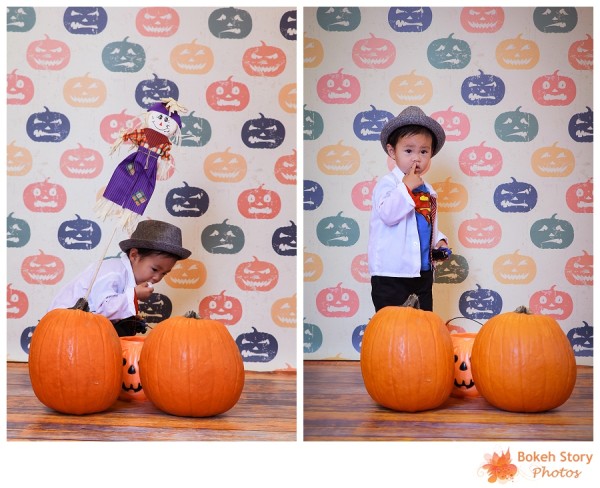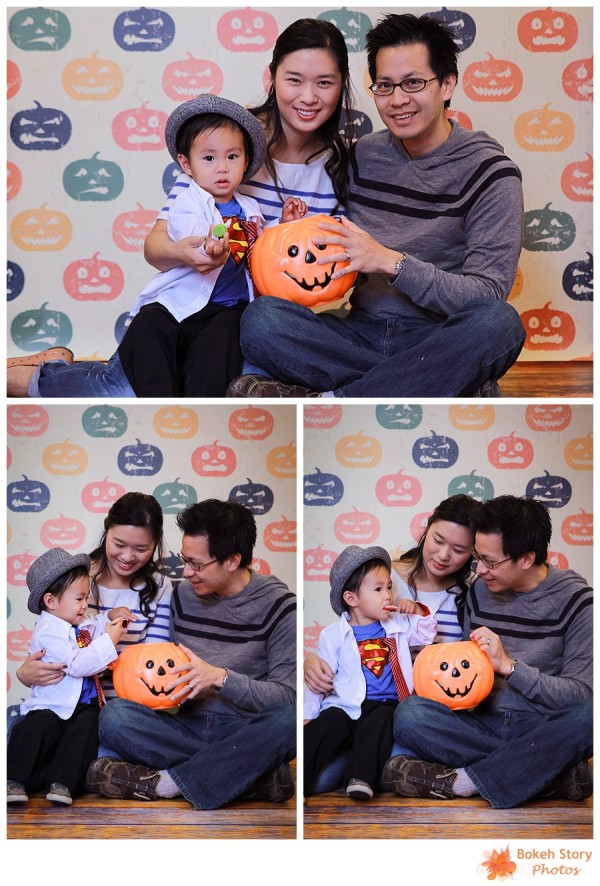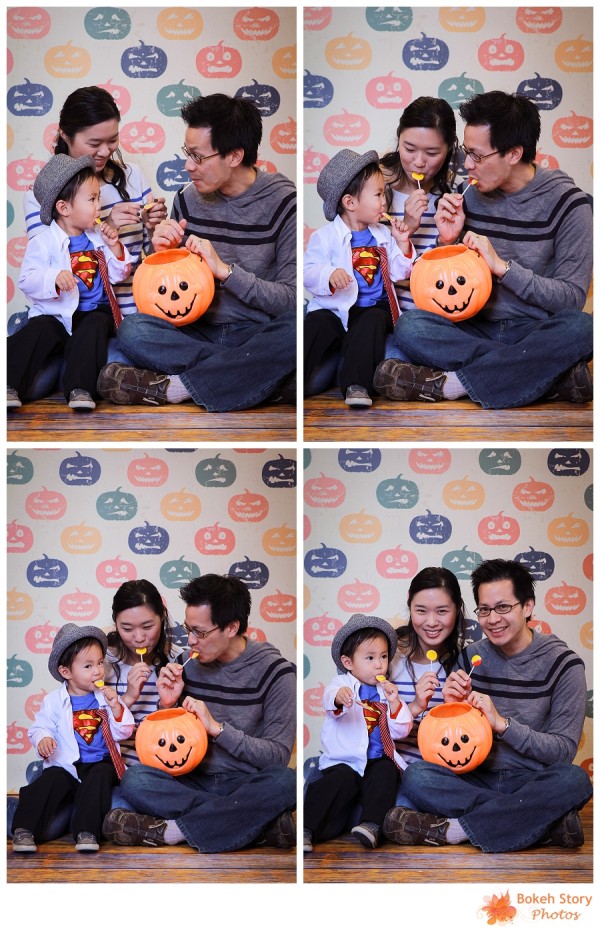 Thanks so much to Bokeh Story Photos for taking these pictures for him (errr us, we weren't supposed to be in the pictures but he told us to "sit down" next to him so we couldn't not listen to him…)!