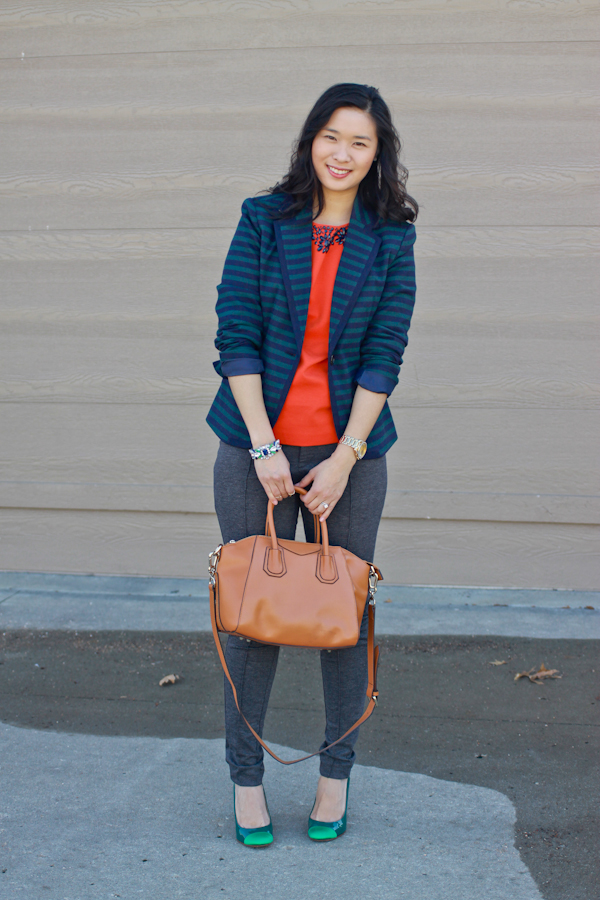 Hey friends! How was your weekend?  We just had 60 degree weather in January and it was amazing. After a few days of single digit weather, it was much needed!  We spent a lot of time outdoors this past weekend and soaking up the sun was definitely needed.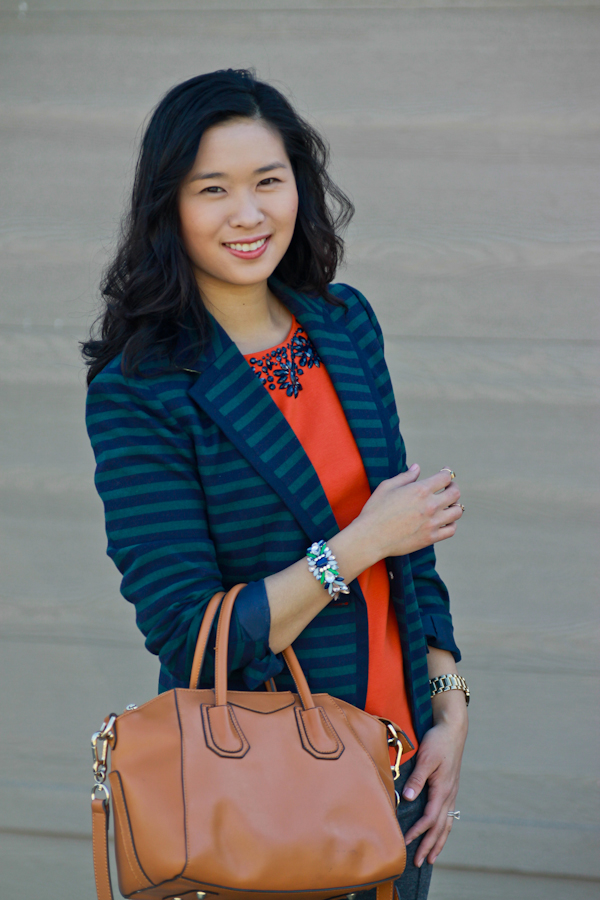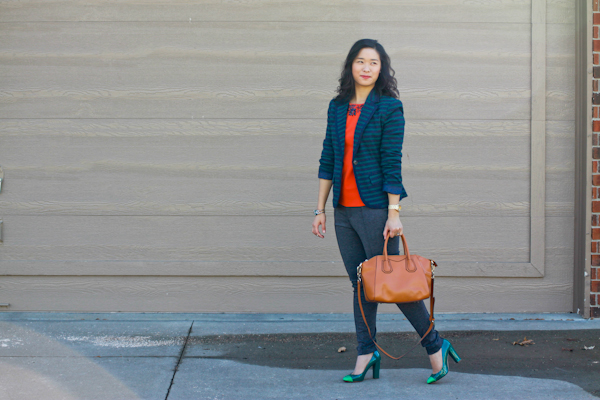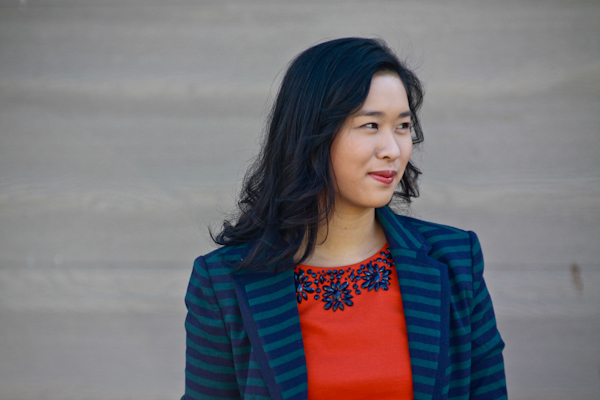 As I mentioned in a recent previous post, red, green and blue are some of my fave jewel tones to wear together.  I love this Boden top so very much because of the jewel detail on the collar.  Makes it easy so I don't have to think about what necklace to wear with this top since it is built in!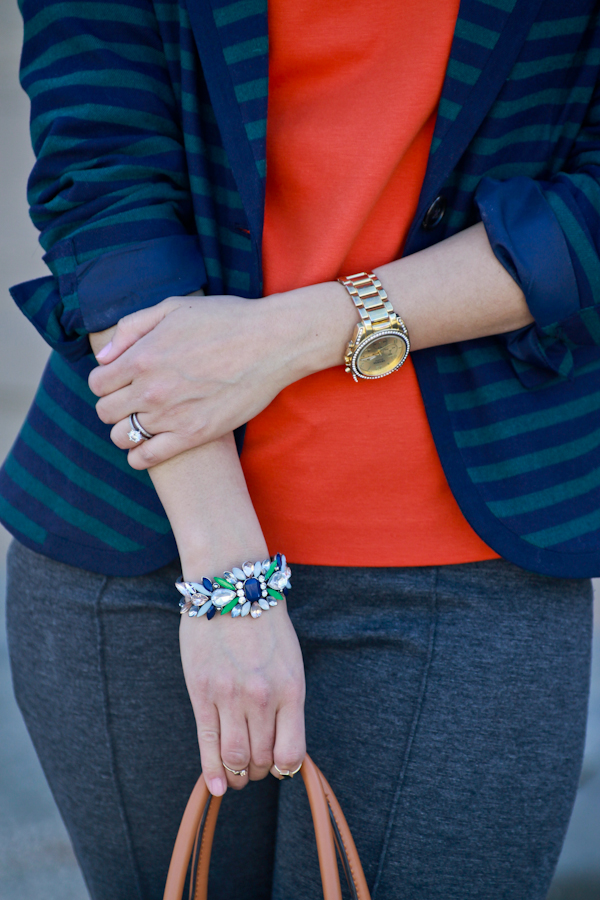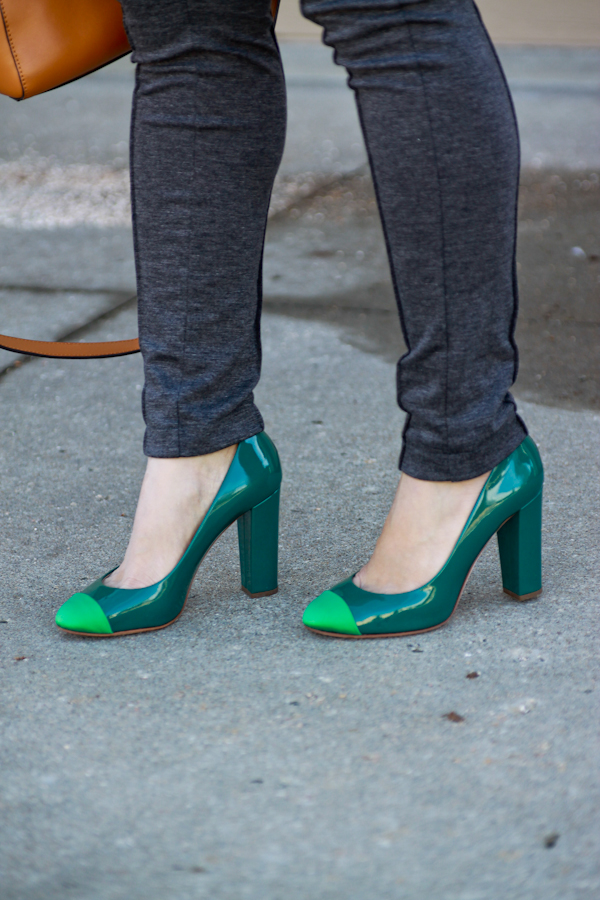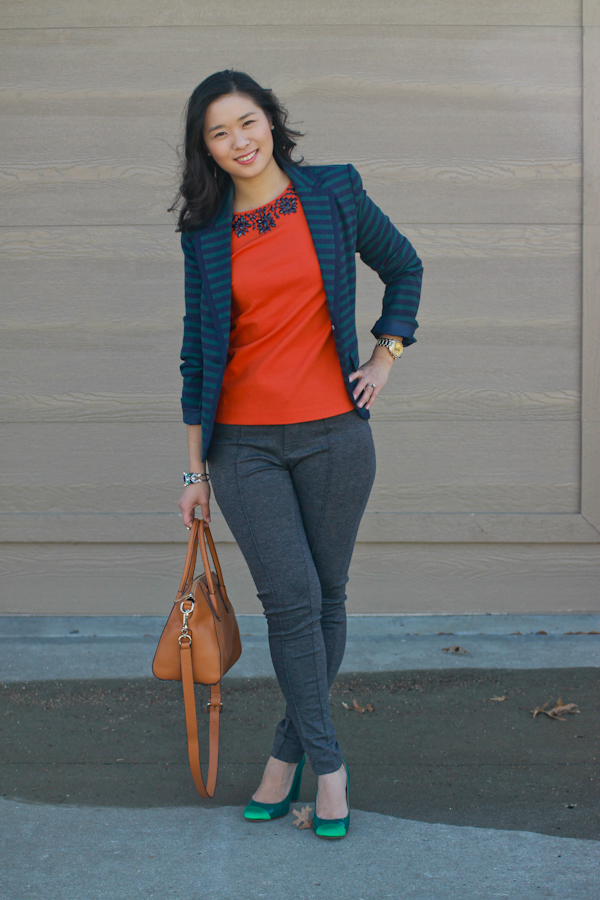 This is one of those outfits I like to call "work to play".  I can definitely wear it to work… and then subsequently out for Happy Hour or a date.  Speaking of, I can't wait to be attending a Happy Hour with a few girl friends this week.  I feel like it's always important to have that girl time with your best girl friends, where you can just chat and relate and be supportive of each other!
Outfit Details
Sweater c/o Boden (Get 20% off your orders of $195+ and free shipping with code U205)!
Blazer: Target
Pants: Target
Shoes: J.Crew
Bag: Cuore & Pelle
Bracelet: Conversation Pieces (free shipping with code SANDY)
Boden is one of my favorite places to shop online.  They've got clothing for the whole family and I love their British style.  The quality of the items is amazing, customer service is great, and I love how they tell you if items are in stock, low stock, or how long a backorder will be.  They've got sizing charts and tons of customer reviews so you can order just the right thing! They just released their Spring Catalog and here are my faves.  And you can shop now use code U205 for 20% off your order of $195+ and get free shipping!