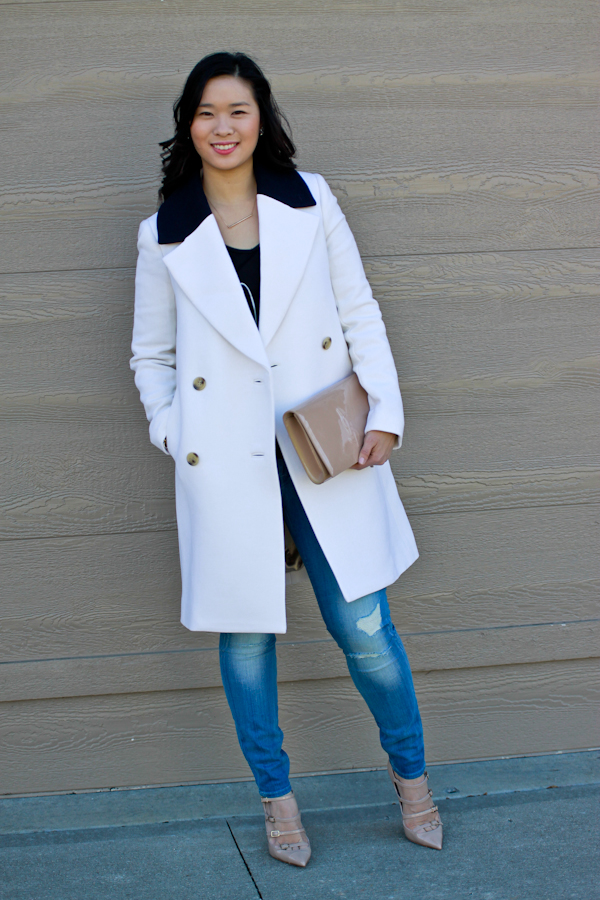 There's always something so classic and simple about wearing whites, blacks, and neutral, that you can basically never go wrong with this type of color combination in an outfit!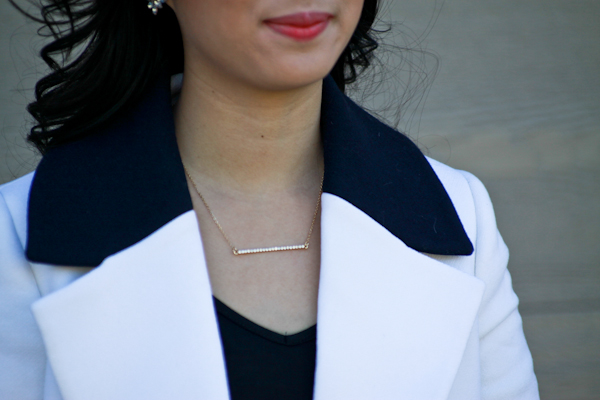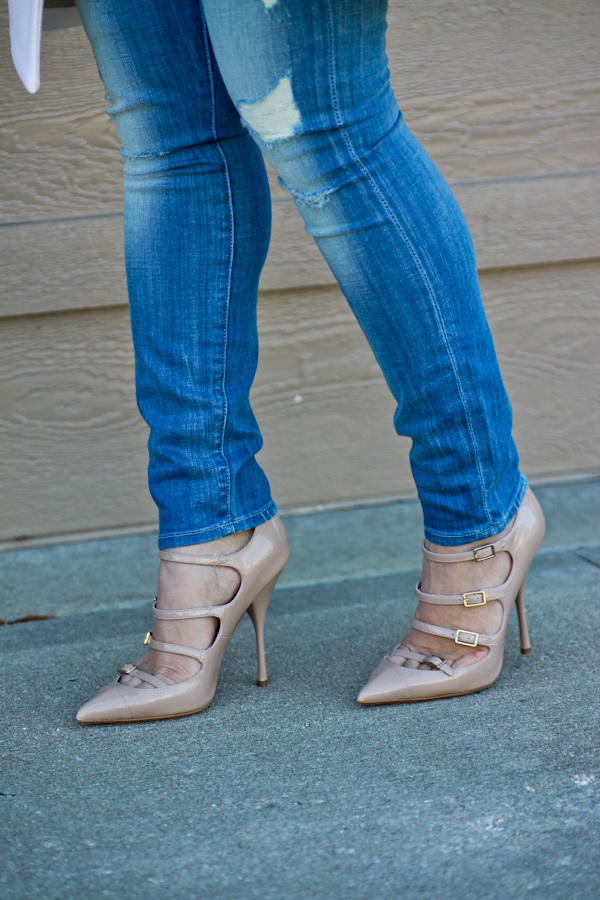 And these shoes? Oh boy, these are one of my favorites. And I just can't wait until the weather warms up consistently so I can wear them to every other outing.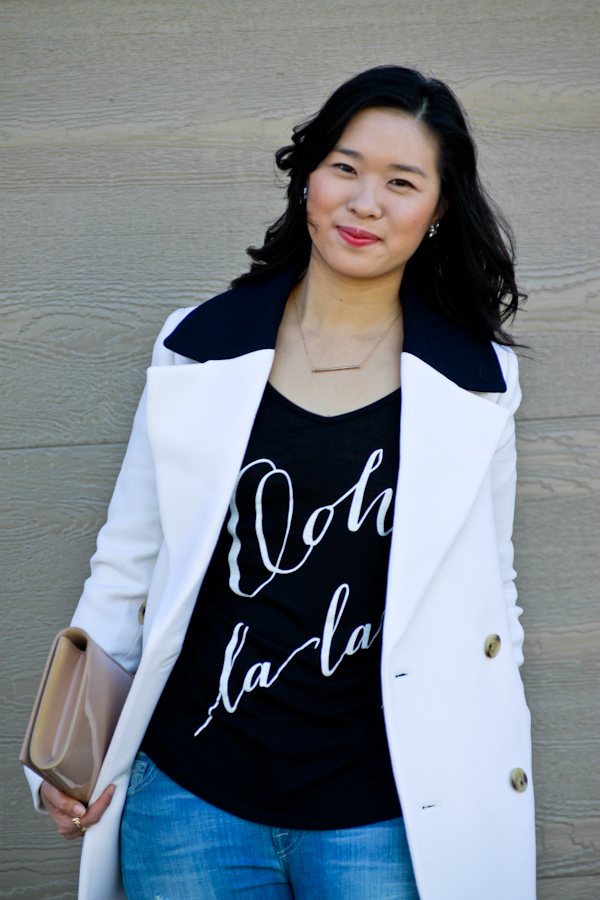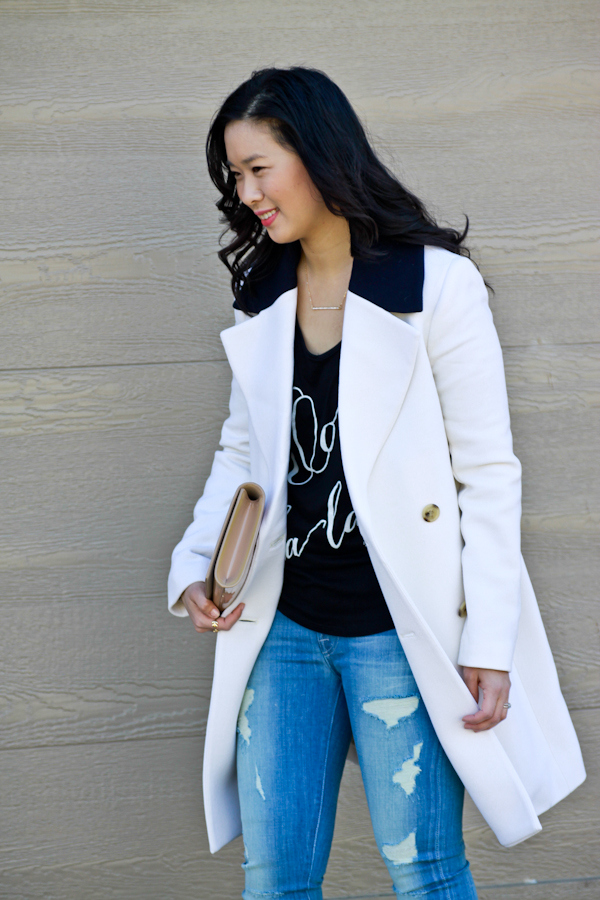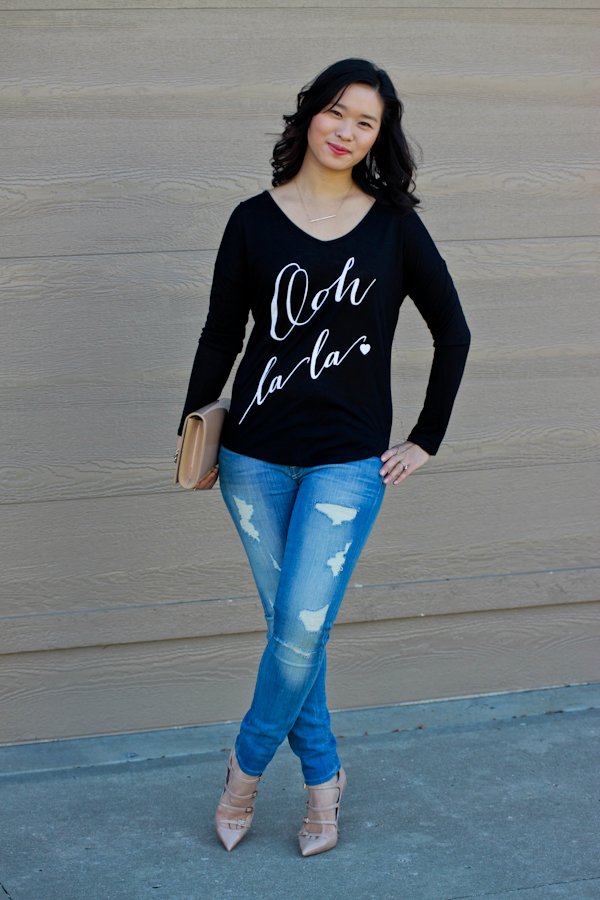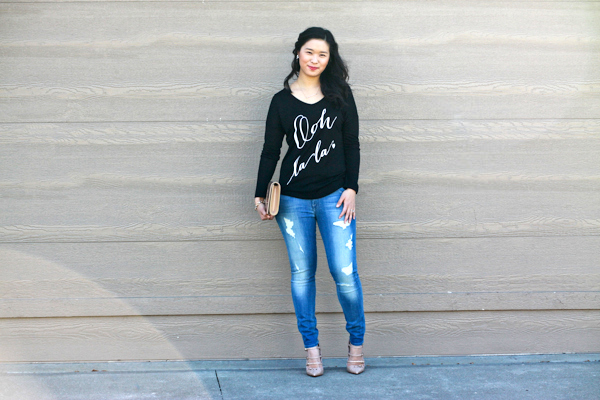 Hope you are all staying warm these days! I'm really looking forward to the end of this week when my parents come in to town for a couple of weeks to hang out!

Outfit Details:
Top c/o Riffraff
Jacket: J.Crew
Pants: 7FAM
Shoes: Kurt Geiger
Bag: YSL
Necklace: Accessory Mercado