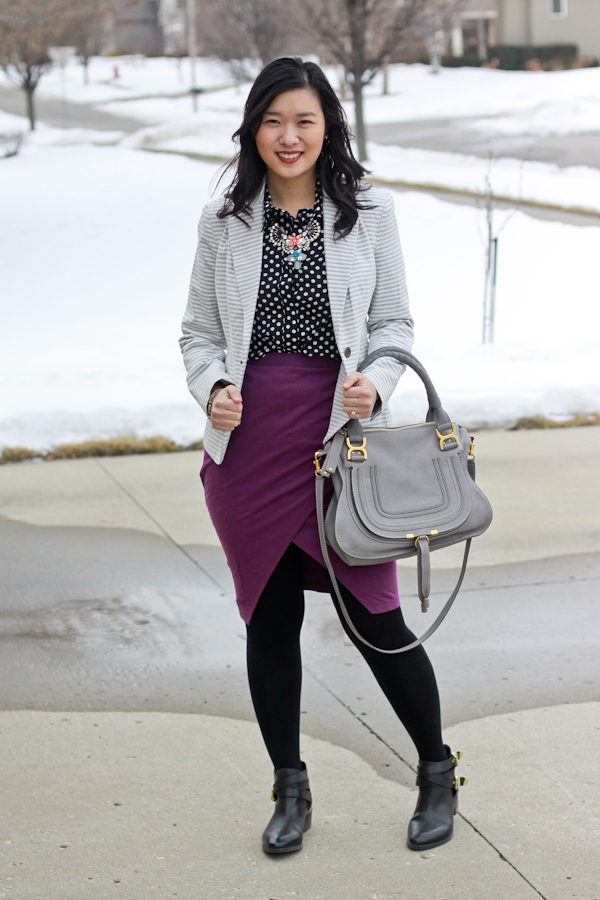 These photos were taken in our last snowstorm (which I was hoping would be the last of the season), but lo and behold, the groundhog was right and we're being hit with another snow storm this weekend, sigh.  Seriously, this has been one of the snowiest and coldest winters I've ever faced… ever. in. my. life.  I'm SO over it and I'm ready for Spring.  I feel like I talk about weather in every post now, sorry if you are sick of hearing about it!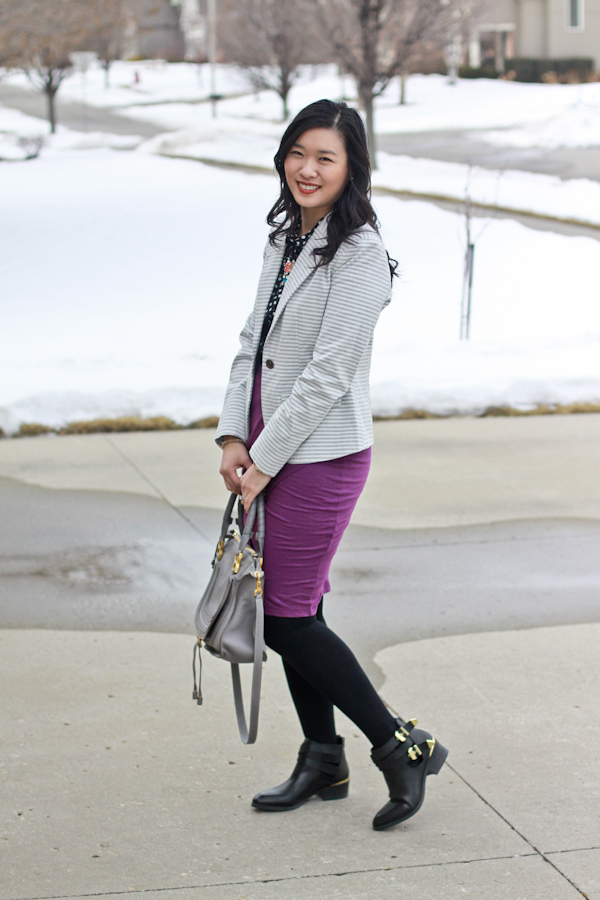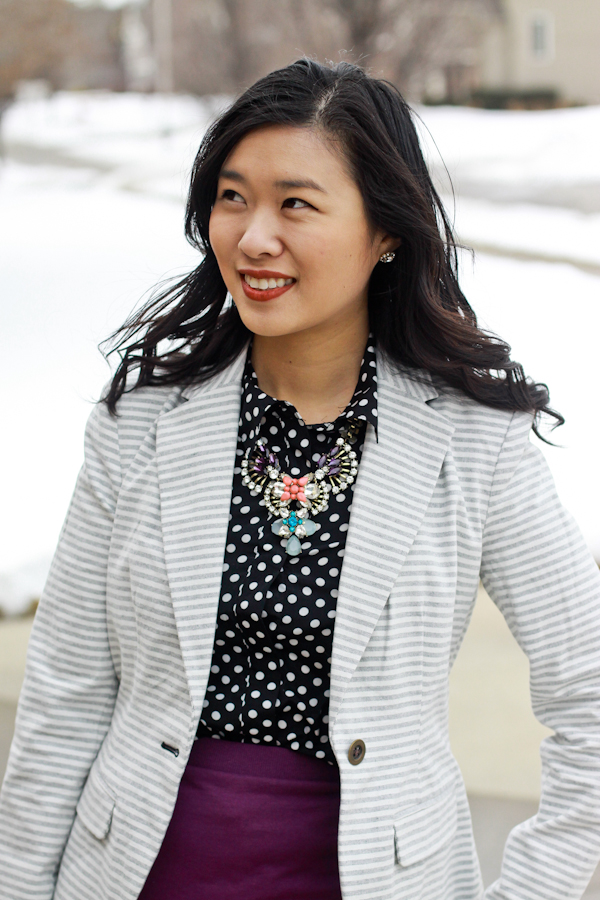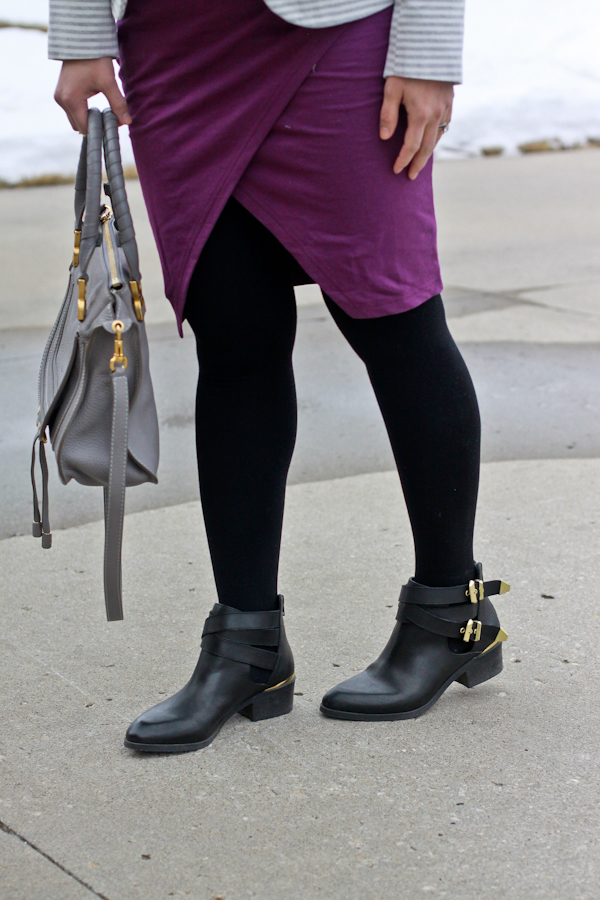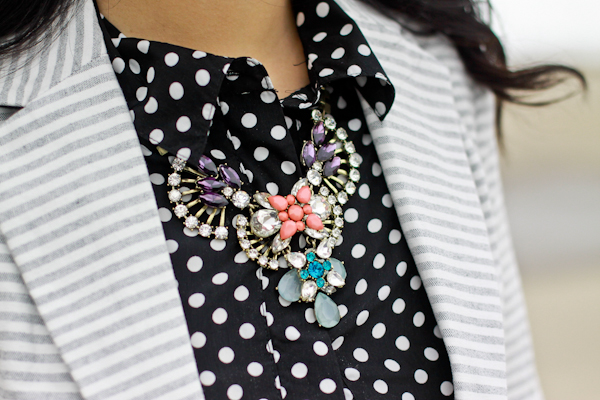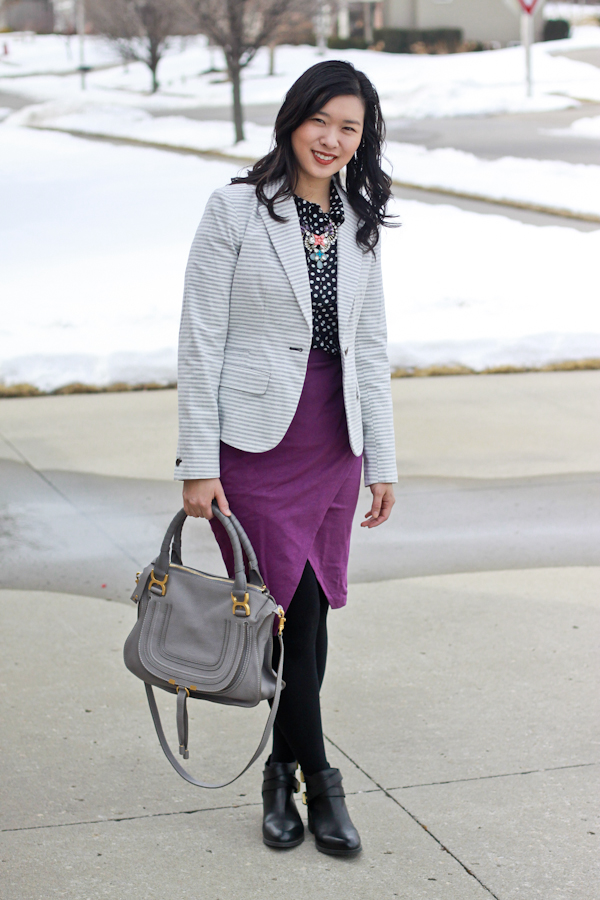 I'm finally catching on to the bandwagon in my first wild orchid outfit of the year.  "Wild orchid" or just another way of saying a "vibrant purple" is this year Pantone's color of the year which means we'll all be seeing a lot of it.  This color reminds me of my college days, when 2 of my other girlfriends and I lived in what we called our "pink and purple palace".  Our apartment was all decked out in well duh, pink and purple everything.  We had a purple couch, pink Christmas tree, purple lamps, pink blankets… it was a girly girl's dream to live in.  Not to mention an alternative name for the place was "jello shot factory", but we won't get into that.  😉
P.S. Don't forget to enter to win $400 credit giveaway towards designing your very own handbag on Wink & Winn AND the Houlihan's $50 giveaway towards a delicious meal!
Outfit Details:
Shirt: Popbasic
Blazer: Target
Necklace c/o Crazy & Co.
Skirt: ASOS
Shoes: Seychelles
Bag: Chloe Marcie
Have you caught on to the wild orchid trend yet?