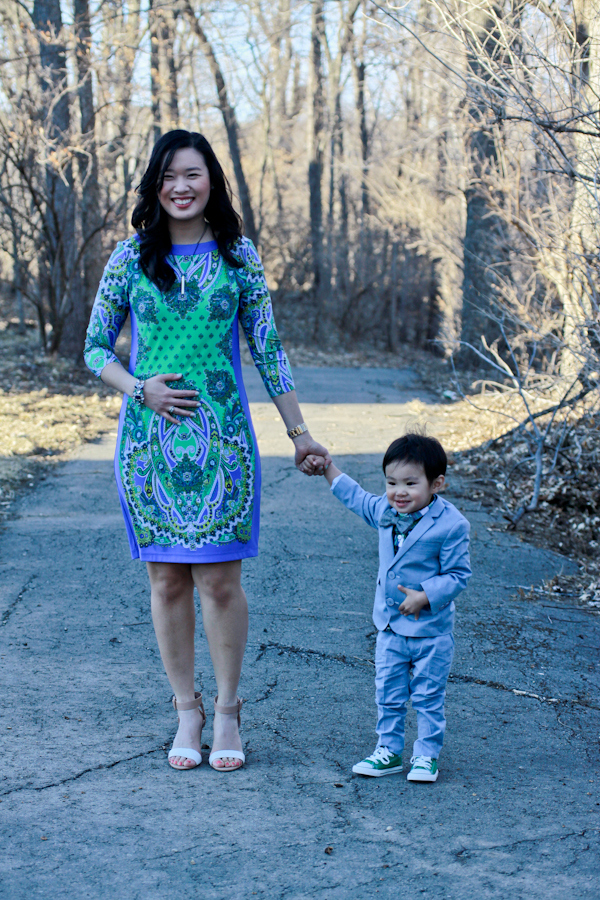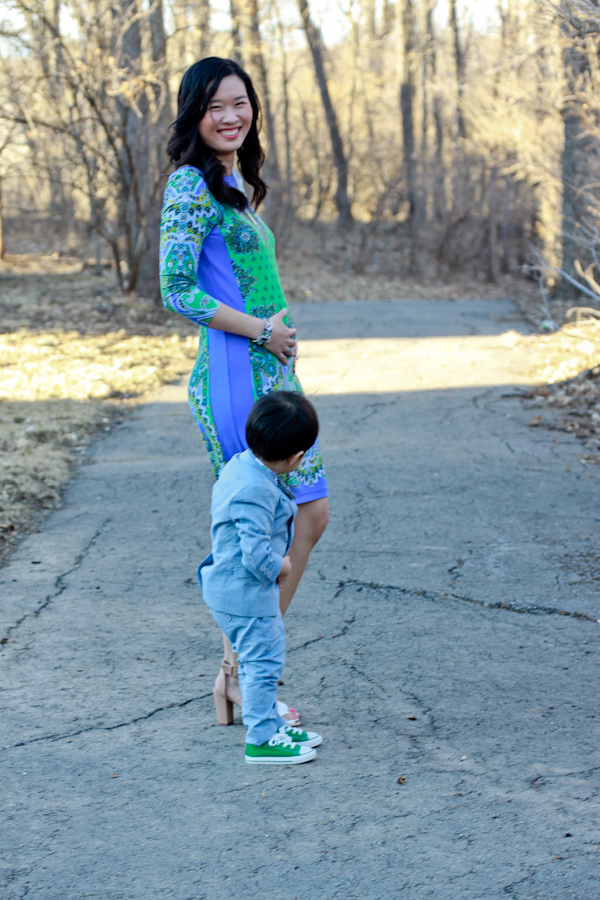 So… we've been keeping a secret for the past 14.5 weeks. Baby #2 is joining our family in mid-September! :) We are over the moon excited, nervous, joyful, anxious and just a whole mix of emotions! We had been planning/trying for a few months now, so was in disbelief but utter excitement when we got that positive line. As with my first pregnancy, I haven't been sick at all with this one either. Honestly, my pregnancies never make me feel any different than normal except being a little bit more tired and my belly obviously growing. I feel SO blessed and lucky in that my body does handle pregnancies so well. We've had 2 appointments so far and got to see the little baby through an ultrasound and heard the heartbeat the second time. We are so in LOVE with our little button and I can tell it will love sweets and junk food, since that is all I am eating now.

We will find out the gender VERY soon so will definitely keep you all posted on that. We've been telling Austin that he is going to be a big brother and that inside Mommy's belly is a baby. It's the cutest thing, because he also thinks that Daddy and himself have babies' inside their own belly too. Maybe it will feel more real to him as my belly continues to grow and it is obvious that something is in there besides the food belly I've always had.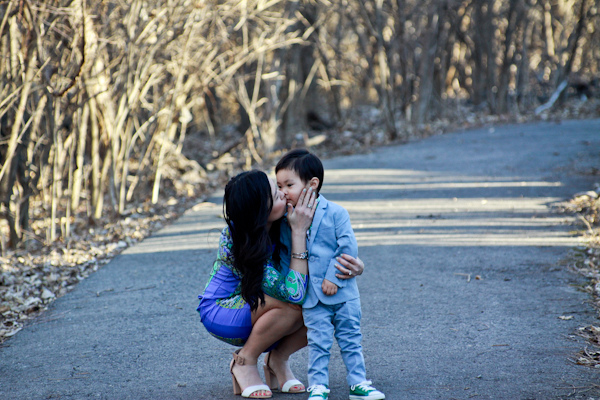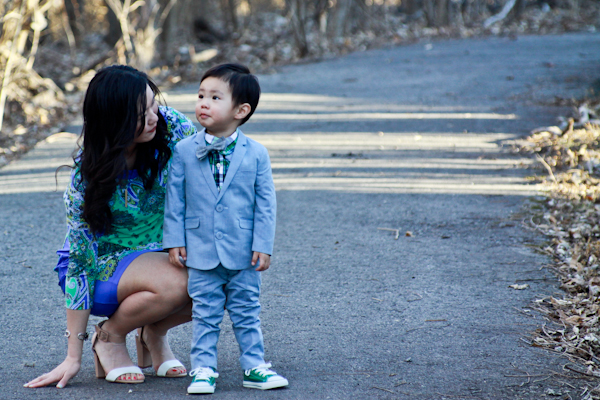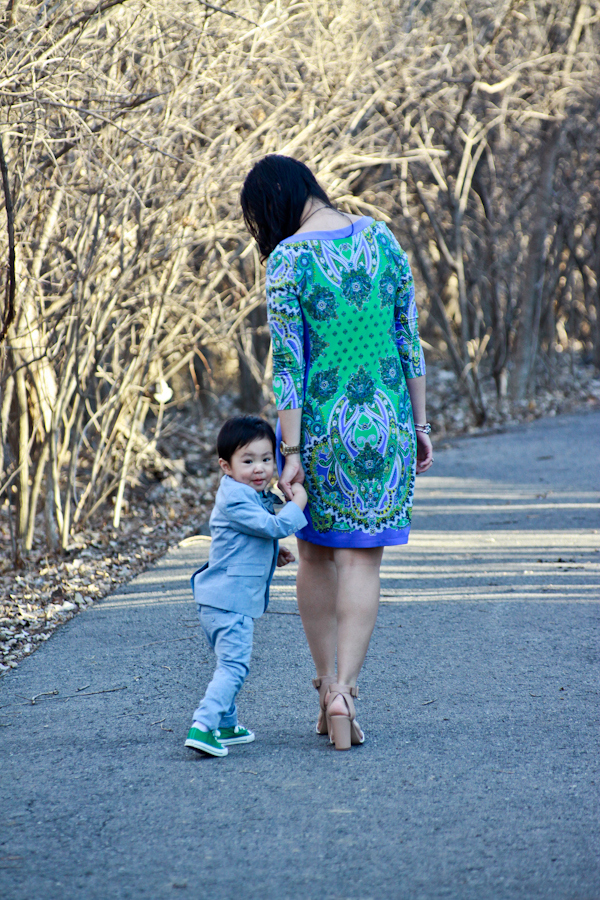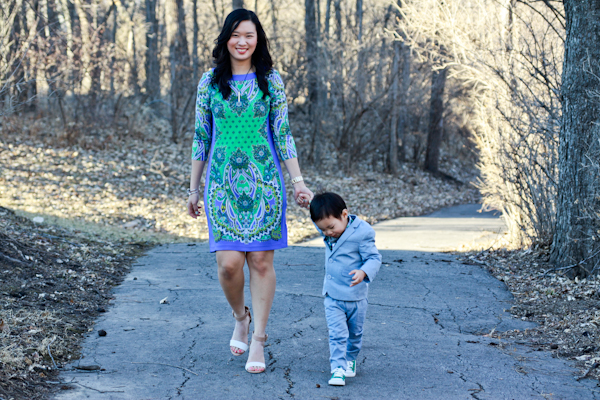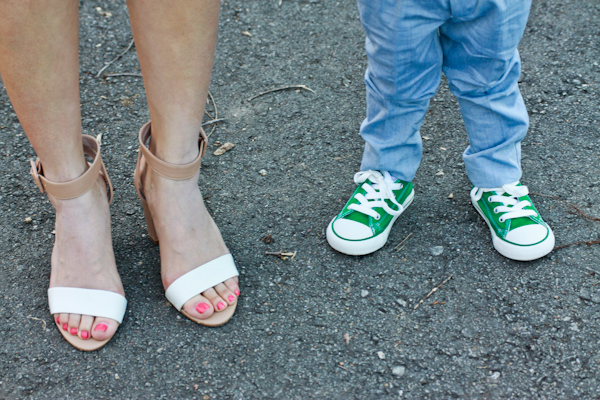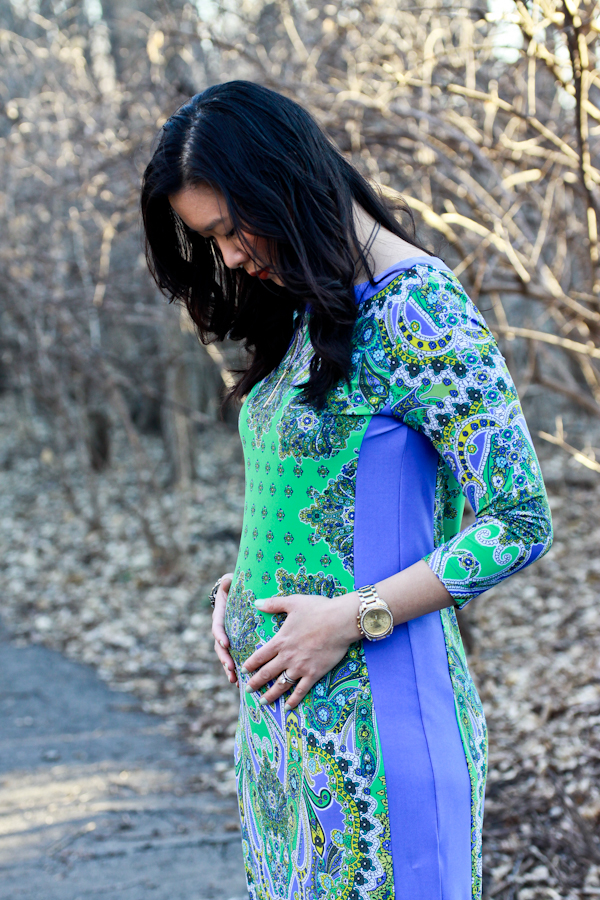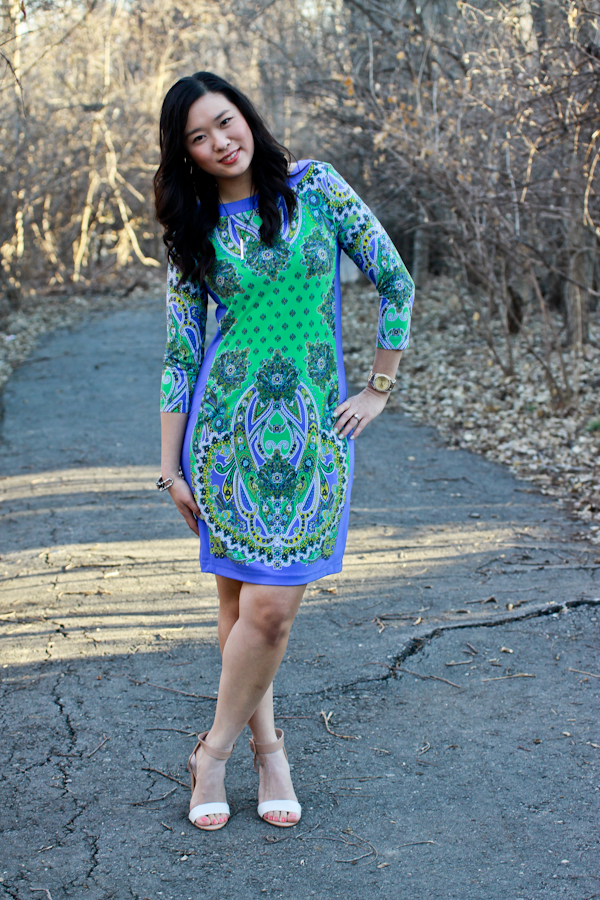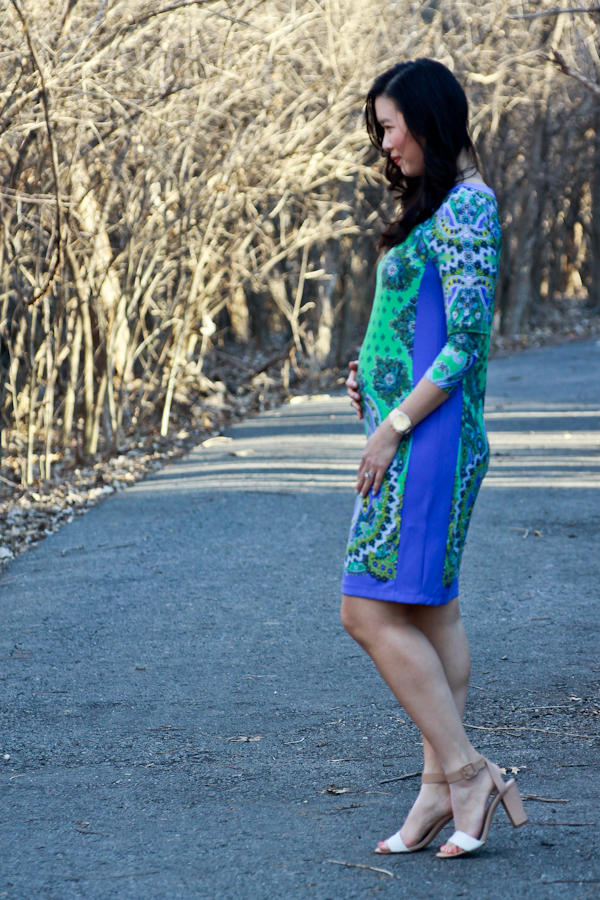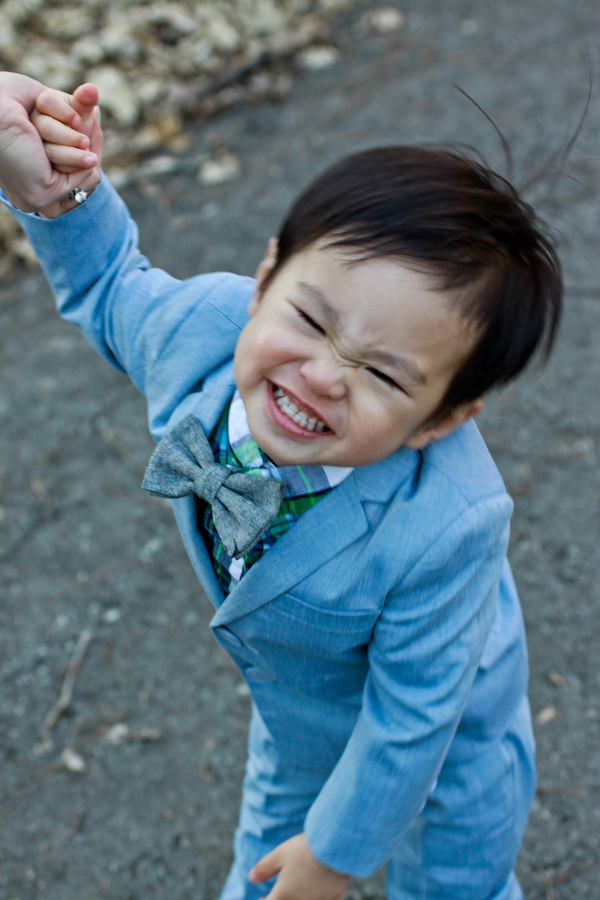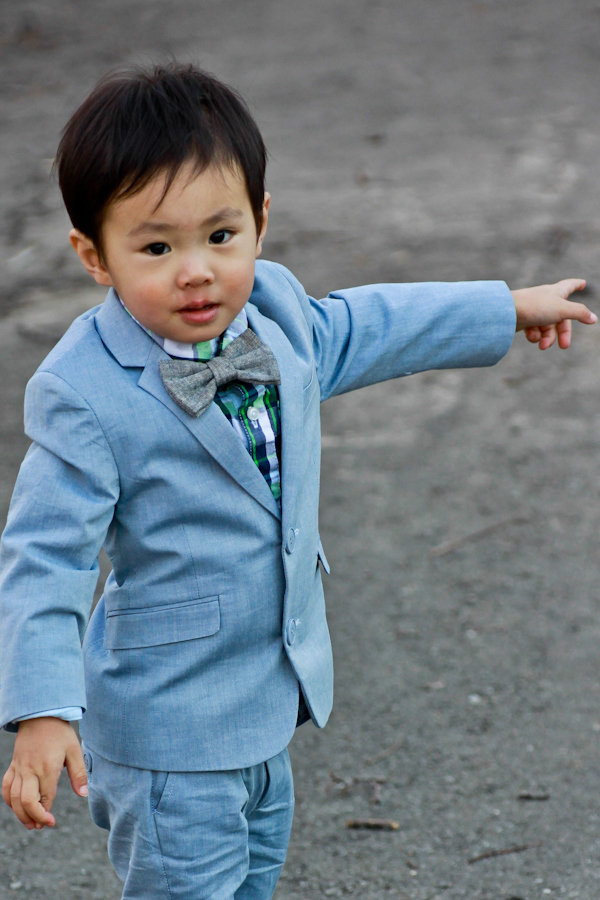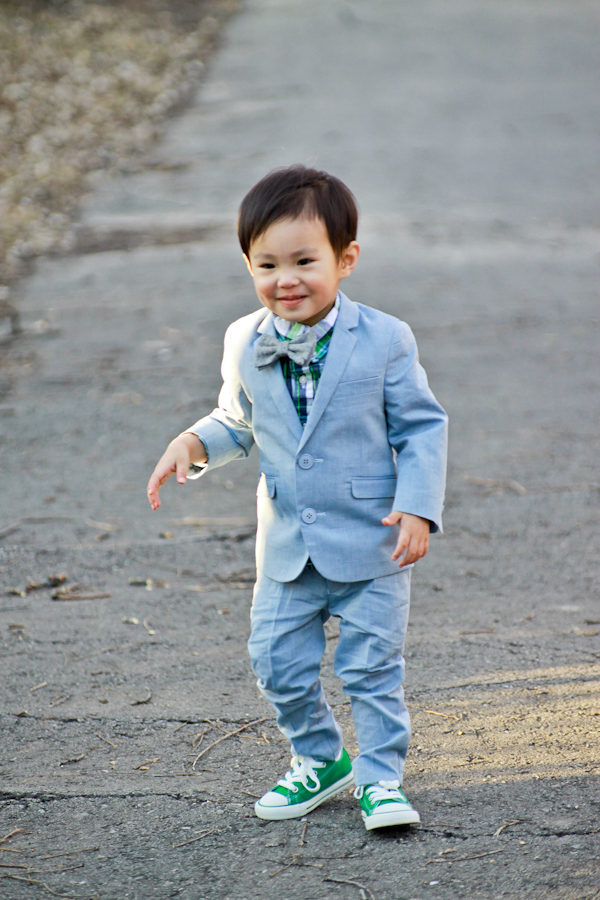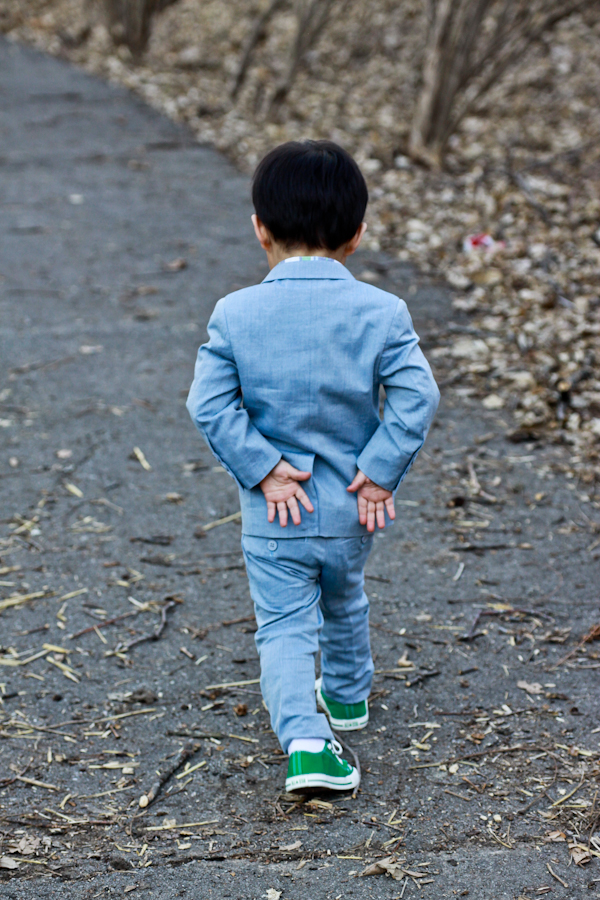 We will be spending these last few months making sure that we give Austin lots of attention, teach him all the things he needs to know about life and being a big brother, and making sure he is potty trained and switched over to a toddler bed before baby #2 comes! My heart explodes with love for him that sometimes I think, how will I love baby #2 as much as I do my little Austin, but I am sure there is lots more room in my heart for our new little love. I am excited to see the sibling bond that will form between these two and the way they will interact with each other and how our lives will be changed.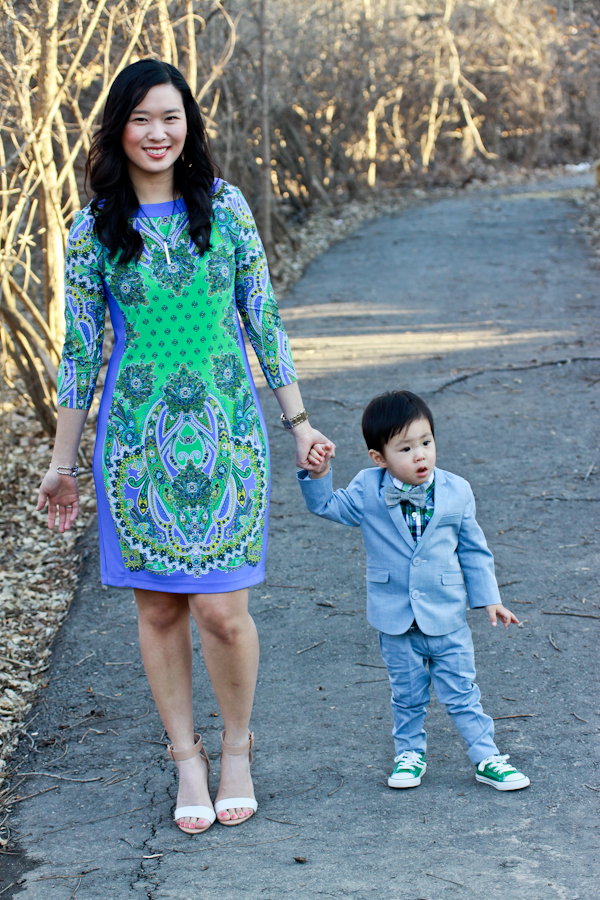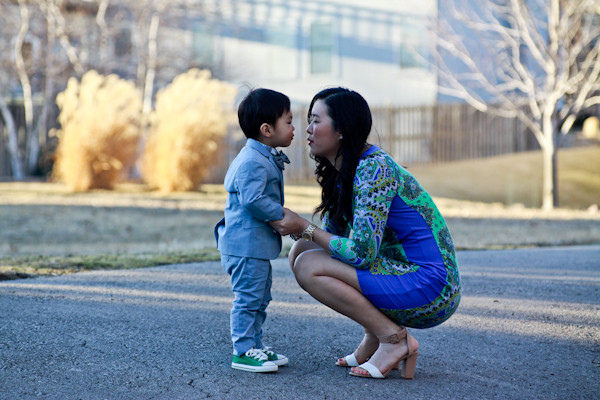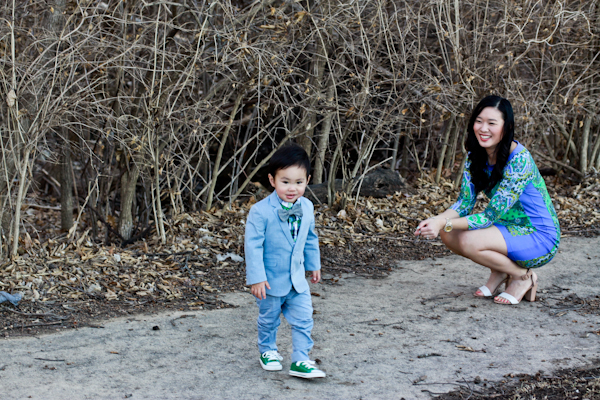 I can't believe how fast our little guy has grown up to be a little man! This Chasing Fireflies makes me heart just melt into mush because I always love a man dressed up, but a little man dressed up is even better!! I can't wait to see him dressed up for Easter, going to weddings, or parties in this cute suit and impress everyone with his "ABC's"! He's gotten to be quite the chatterbox, dancer, singer lately and although he needs a little warm up time to new people, he loves to show off all that he knows. And I can't wait for him to be the best little big brother and teacher for his little sister or brother! I'm so happy the secret is out, so that I don't need to hide the bump anymore~! I'm going to let it all hang out… don't mind if I do.

Austin's outfit:
Chambray Suit c/o Chasing Fireflies
Button Down: Andy & Evan
Bowtie: Little Mr.
Shoes c/o Chasing Fireflies
My outfit:
Dress: Wallis
Necklace: Accessory Mercado
Shoes: Zara
Bracelet: Conversation Pieces
Watch: Eve's Addiction