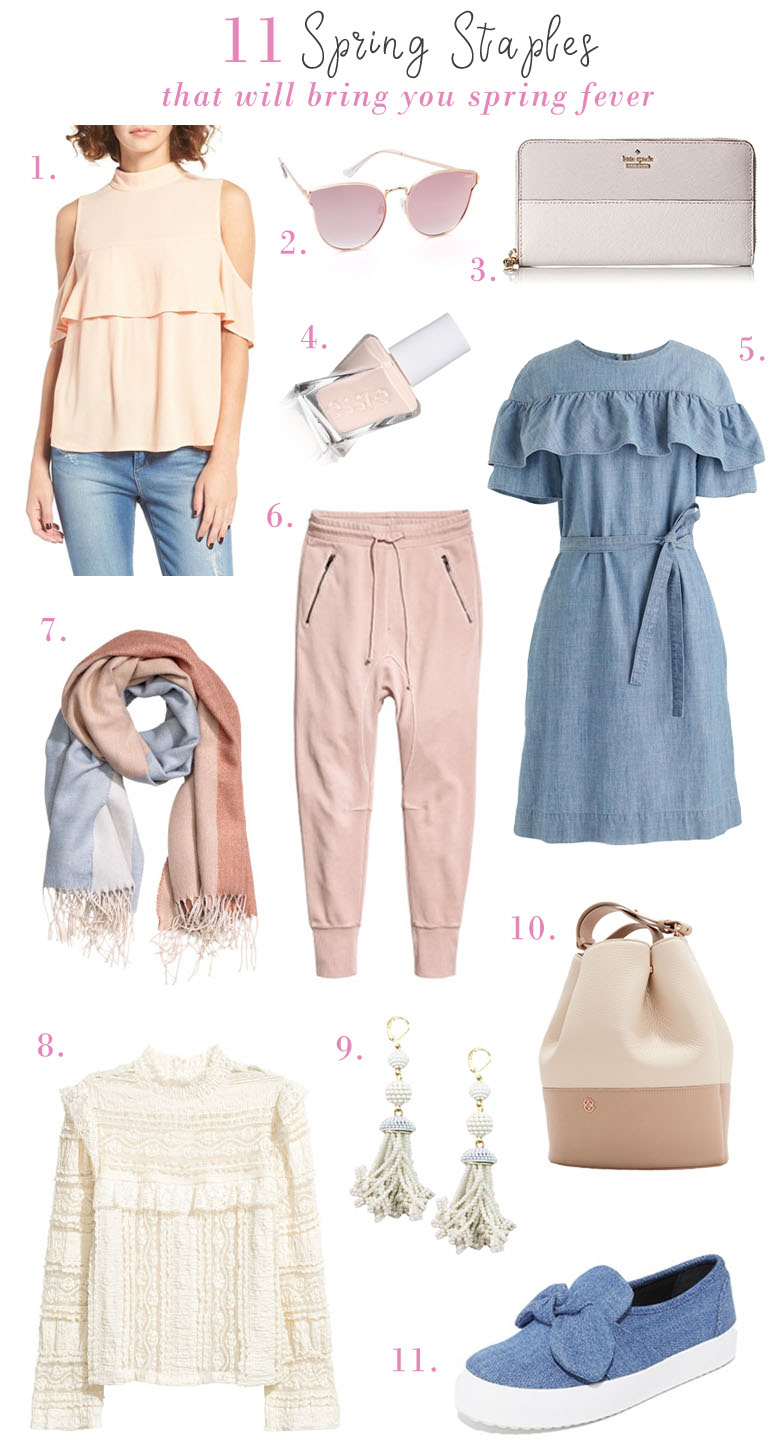 Last weekend we were blessed with warm weather and a hint of what Spring would feel like. But then we were harshly put back to reality with snow and cold weather. But that warm weather seriously got me longing for Spring, pastel palettes and all the fun clothing options that come with warmer weather. So I wanted to share some of my favorite finds, some that I own and some that I want, that are giving me serious Spring fever!
1. Ruffle Cold Shoulder Top (under $50 and so perfect for Spring!)
2. Rose Gold Sunnies (under $75)
3. Leather Wallet (on my wishlist!)
4. Gel Nail Polish (they are an at home gel without having to use the UV light)
5. Chambray dress (ON SALE for under $50!)
6. Sweatpants (pink sold out, but grey available)
7. Colorblock Scarf (under $15)
8. Ruffled Lace Blouse (under $40)
9. Tassel Duster Earrings (I have these coming in the mail, woot!)
10. Bucket Tote (I have this and am OBSESSED with it!)
11. Denim Bow Sneakers (too cute!)
What are some of your Spring fashion staples? What give you Spring Fever?!
Shop the post and some more cute finds:
Save
Save
Save