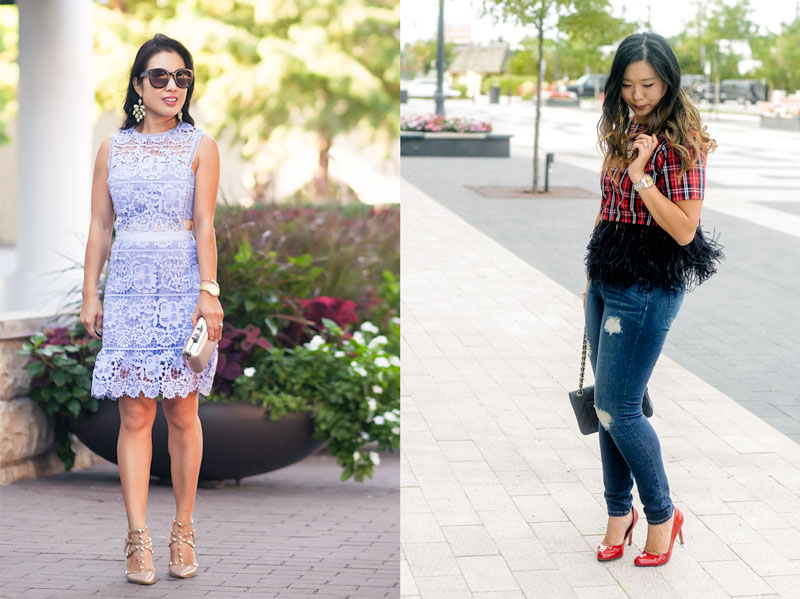 Kileen | Me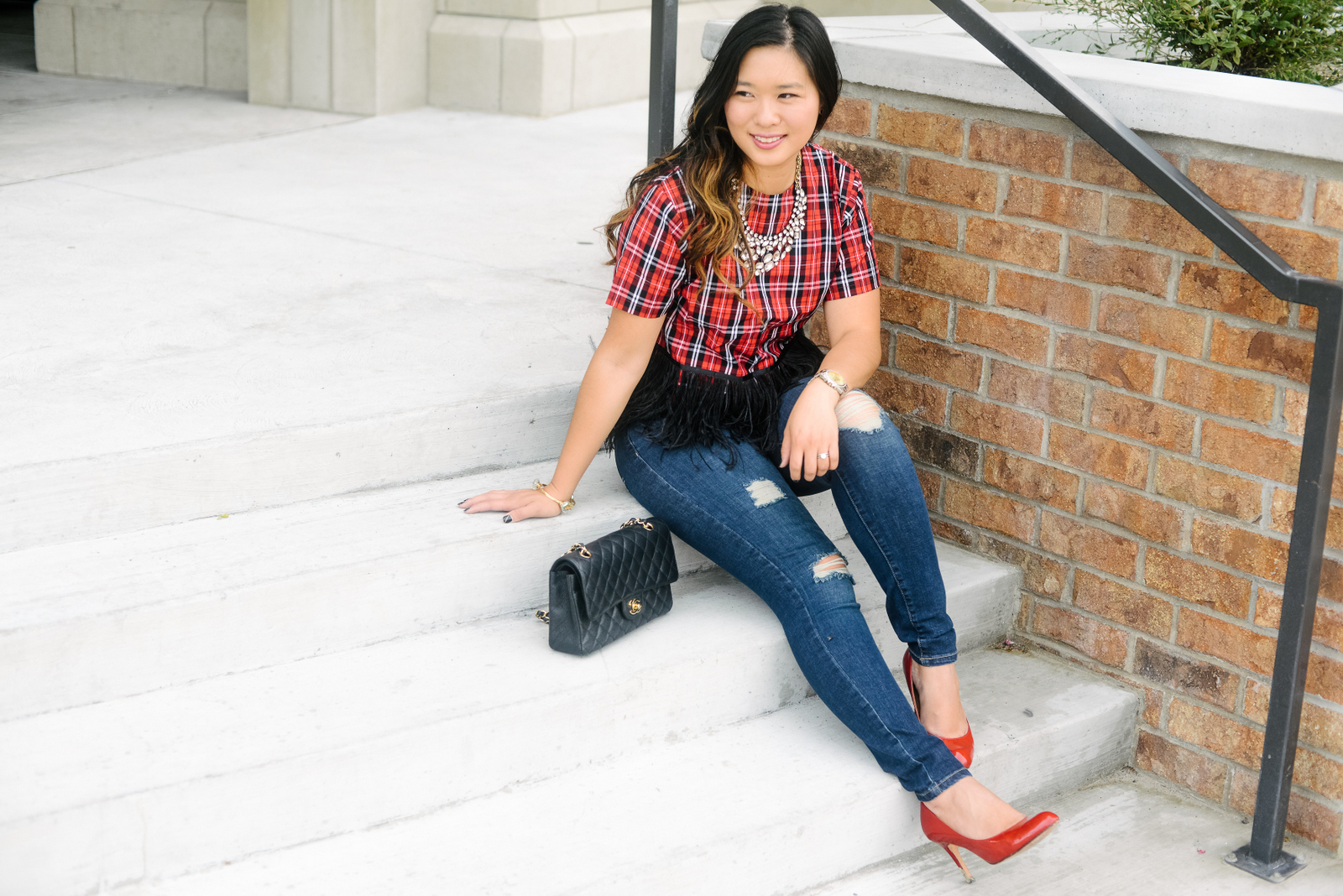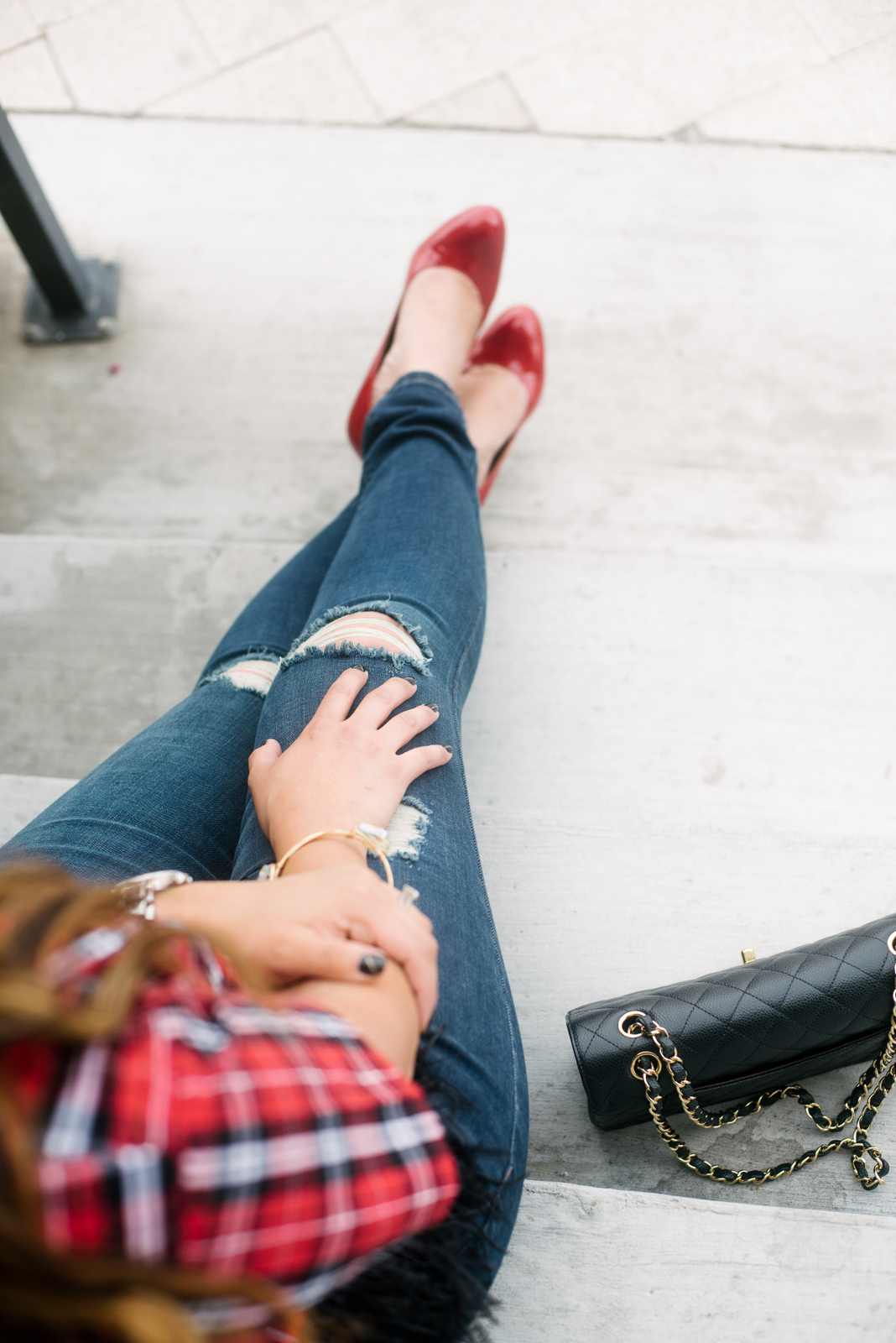 For this week's On Trend Tuesdays outfit, I'm bringing you an outfit that is perfect for a girl's night out. Oh how it's been awhile since I've actually had one of those, but I can dress up for it and pretend right?? But seriously, I am such a girly girl and love hanging out with my girl friends. I love going out to dinner with them, dancing, happy hours, dessert.. of course it always revolves around food, am I right?
This top makes such a statement and I'm obsessed. The plaid holiday outfit is perfect for holiday parties(yes, they are fast approaching, friends). And the feathers on the bottom are really the icing on top. Seriously, I am obsessed. I paired them with my distressed denim and you wouldn't know it, but these pants have a panel on top (sort of like a maternity panel) to suck in my belly! Ummm yes, my belly is still a problem area for me and without support or hiding it, I could probably still look 5 months pregnant, GAH! I topped off the look with some patent red pumps and my lovely Chanel of course.

Make sure to link up your fashion posts below!