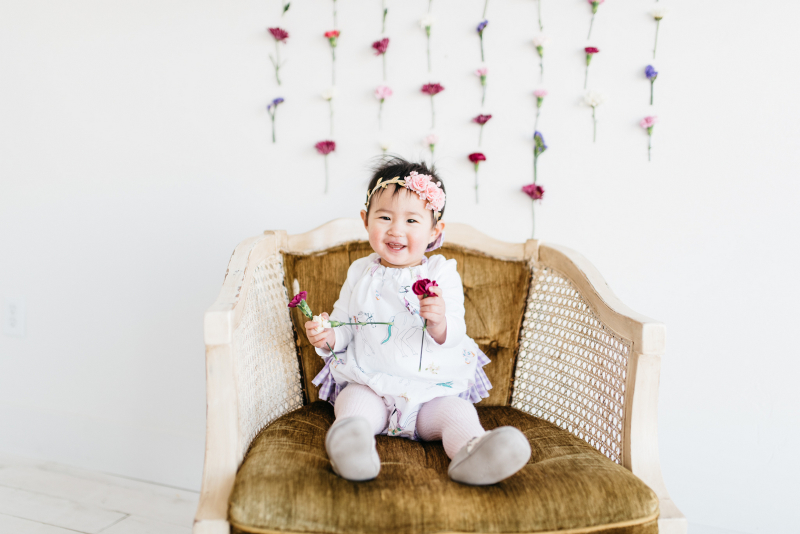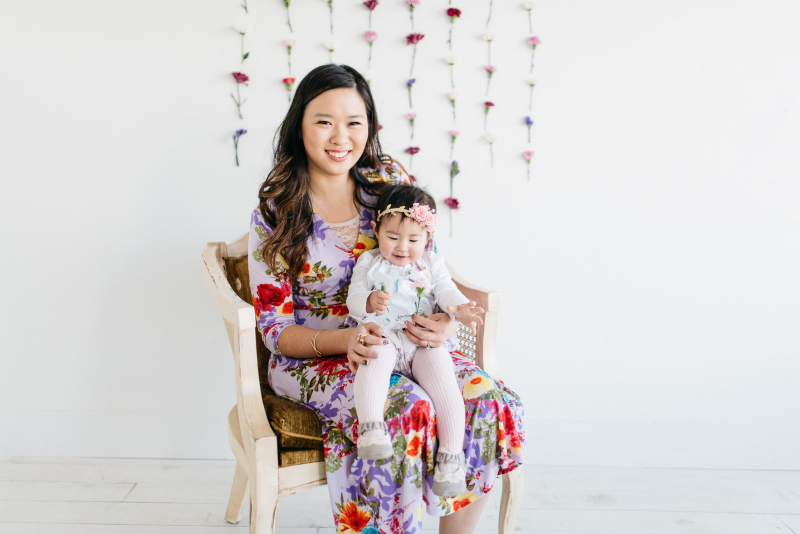 Because everything and everyone is already preparing for Spring, I wanted to share this Spring look with a floral wall backdrop that I styled with my photographer, Lisa Miller Photo (love her)! We didn't have a lot of time or else we would have made it bigger, but I thought it would be a fun little addition to this shoot. Vivian is wearing an adorable romper with a horse print on front and the most darling ruffle bum on the back. When I think romper, I usually think of wearing them for warm weather, but I like how you can layer a long sleeve tee, leggings or even a cardigan over it to make it good for colder weather too. It really just makes rompers great for all seasons and of course everything looks way cuter in baby size.

I topped her look off with a gorgeous floral headband that is perfect for many months to come.
My floral dress is one I've had for a few months now and wear all the time. It's got a beautiful floral print, is soft, flowy and can be worn for going out with friends, running errands or even to work. See more of our fun ruffle bum romper and floral outfit below!