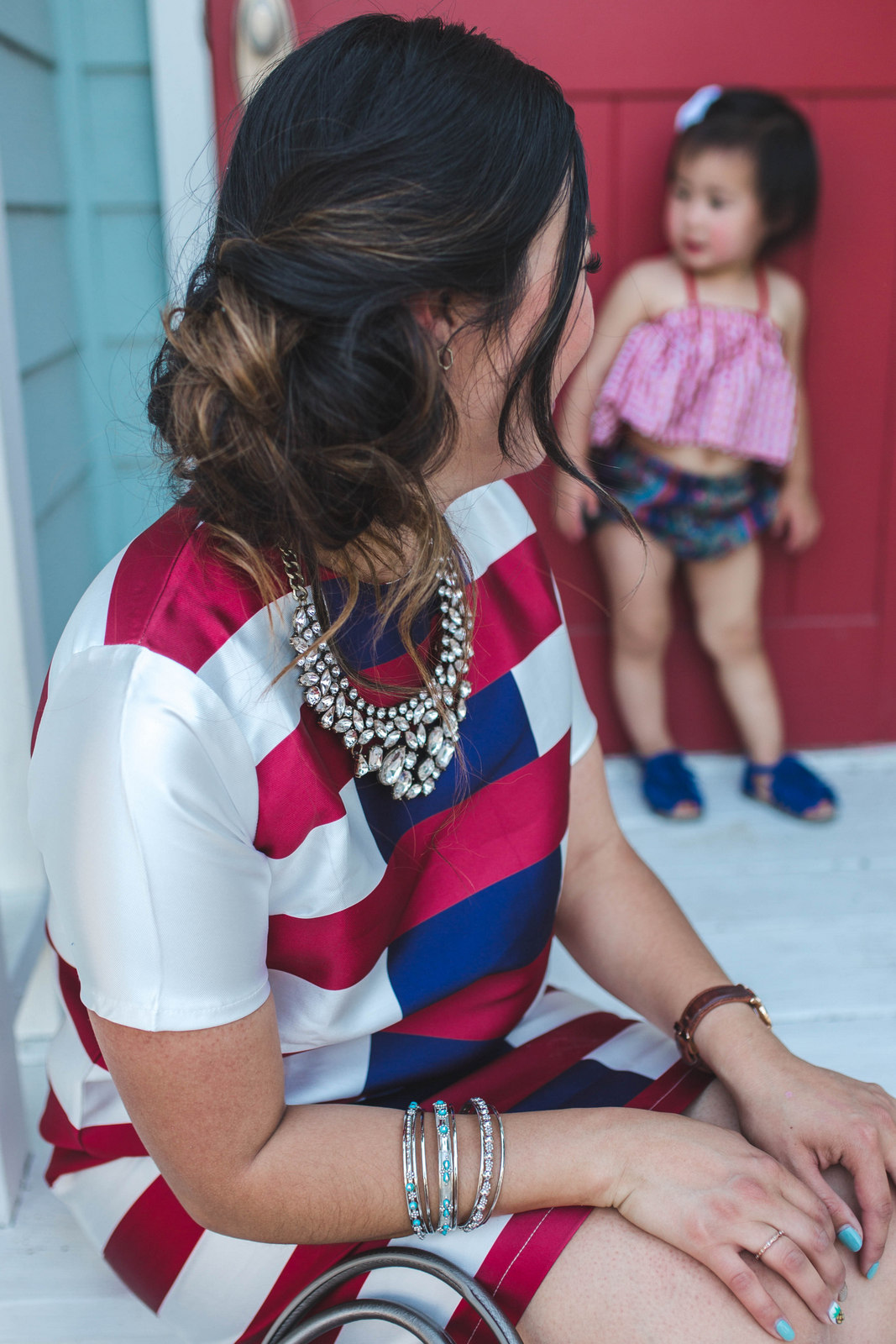 Can you guys believe that the year is almost half over!? I swear just yesterday we were shopping for Christmas gifts and now it's already 4th of July soon! This is one of my FAVE weekends of the year because it's Marvin's birthday weekend, the weather is generally super nice, and well we get a day off of work. We don't really have any plans although I totally want to plan a spontaneous staycation, but not sure if that will happen or not!
For this red, white and blue look, my little Vivian and I well we're red, white and blue, duh!

I purchased this dress from Kingdom and State months ago and was waiting for the perfect time to wear it, which it is now for this holiday! And Vivian's little pattern mixed outfit from Gypsylala is just so adorable, that little belly showing is just the best! I think she needs to eat more so that it could be more pudgy even, LOL, meanwhile, I need mine to be smaller!