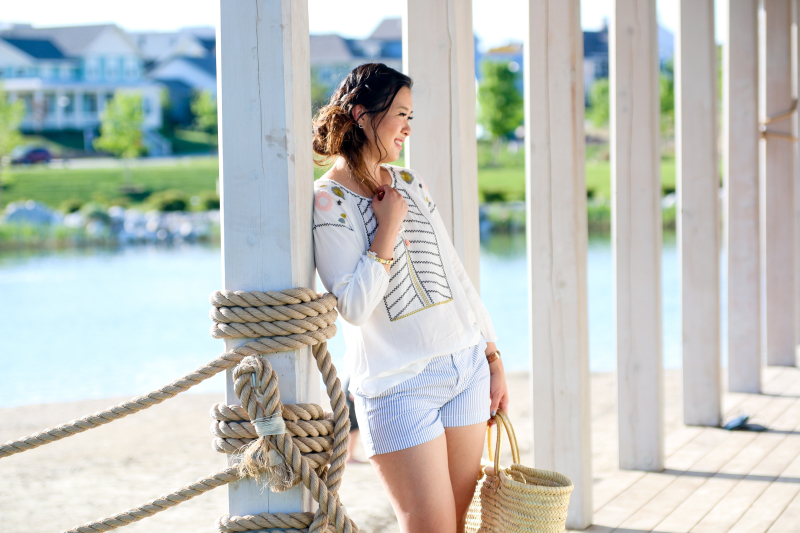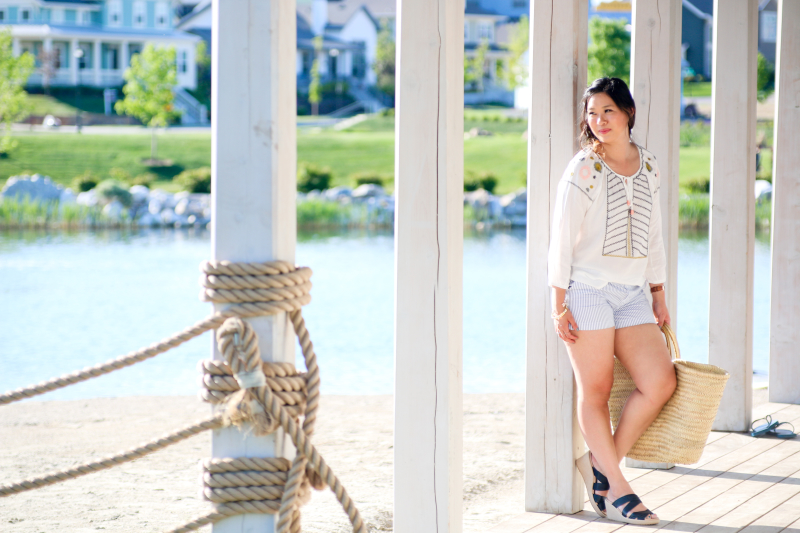 Everyone keeps telling me that this time of the year is supposed to be consistently warm and hot in Utah! BUT this week it's like 60s/70s and we have a chance of rain every afternoon, dang it! All of this non-consistent warm weather is really making me dream of consistent hot weather and days at the beach. And by beach, I mean sand by the water, even if we are in Utah, so don't burst my bubble!

But really, we will be headed to California for a few weeks which makes me excited for the real beach.
For this coastal chic look I went with a pretty breezy top, shorts, wedges and a great big ole beach tote! I could wear an outfit like this ALL the days (as long as the weather holds up)!