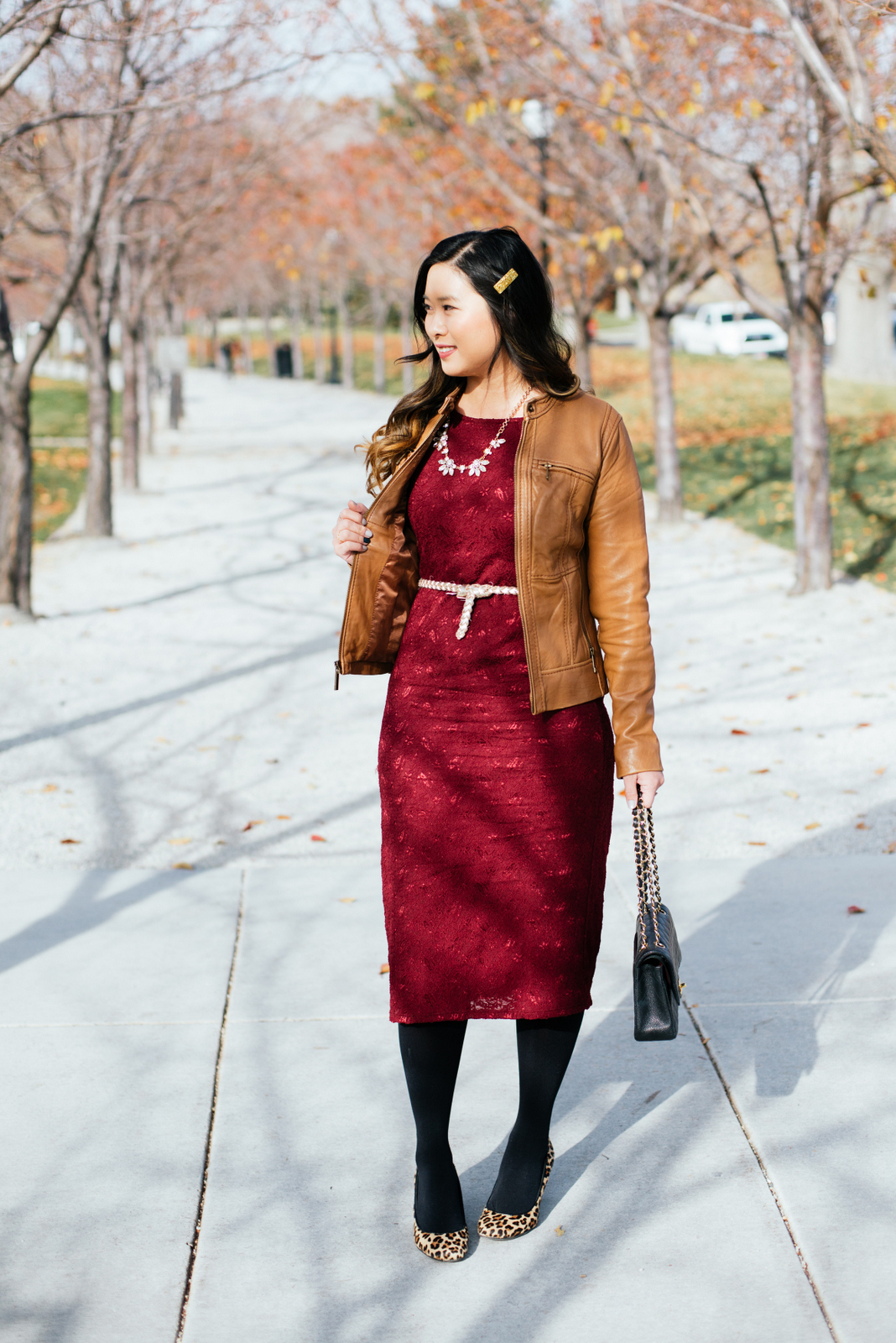 I still can't believe that we are already in THANKSGIVING week! My friends Cecilia of Dearest Lou and Fatima of Style Fit Fatty have partnered together this week with Pink Blush to show you how we styled a few of their pieces. If you missed it, we are giving away $150 to Pink Blush in this Instagram post! And today, they will actually be giving away this lace dress on their feed, so you should head over there and enter it too, you might see a familiar face!

I first discovered Pink Blush when they were only a maternity store. Remember this dress from when I asked you to guess the gender of my first child? That was more than 4 years ago and I'm still hooked on this shop. Well since then, they opened a Women's (non-maternity line) so whenever I wasn't pregnant, there was still lots of cute things for me to pick up from the store!

For this outfit, I wore this burgundy lace dress with a tan leather jacket that goes with the leopard color in my shoes. It can really be worn with our without a jacket, but definitely without a jacket, I like to wear it with a belt to just break up the look a litle bit. For me, an outfit like this would be perfect to wear to work, date night, out with girl friends, really lots of different occasions. I think it's just the fact that a lace dress can be dressed up or down and they are really just my fave things ever!