Can I let you in on a little secret? I just love you guys, my readers, my friends! Spring is upon us, Austin is now 3 months old and sleeping better, I'm back at work now, the weather is beautiful, and it's time to bust out those sandals and wedges! It's not joke that I am obsessed with shoes… just ask my husband. Or read my twitter stream. And I'm sure you love them too, am I right? So out of appreciation for YOU, my readers, old and new, I'm giving away a pair of Seychelles Shoes (up to $100) this week! And nope, this giveaway is not sponsored, but it's from me to (one of) you with my hard earned monies. 🙂 Thank you all for your comments, your support when this mama needed it, your advice when my indecisive self could not decide what to buy, and so much more! I love my blog because I get to share a part of my life with you and I've loved meeting all of you.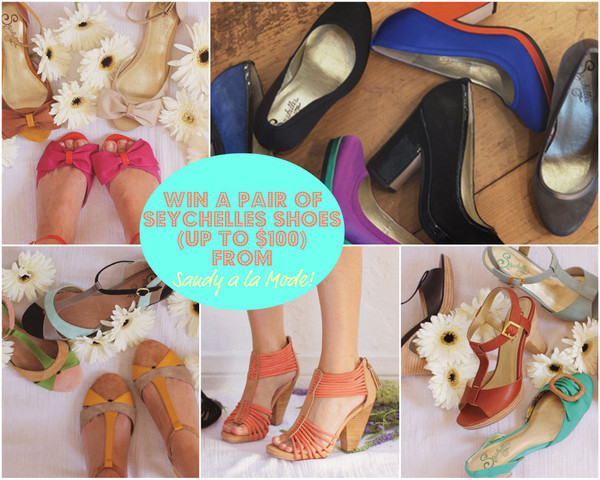 a Rafflecopter giveaway
This giveaway is open INTERNATIONALLY and closes on April 5, 2012 at 12:01AM EST. Good luck and thanks for reading! 🙂
P.S. Have you entered the June 1989 Jewelry giveaway yet?