P.S. Have you voted for me and Austin in the baby photo contest today? It's easy! Just click this LINK and the Vote button once a day through May 31! 🙂 THANKS!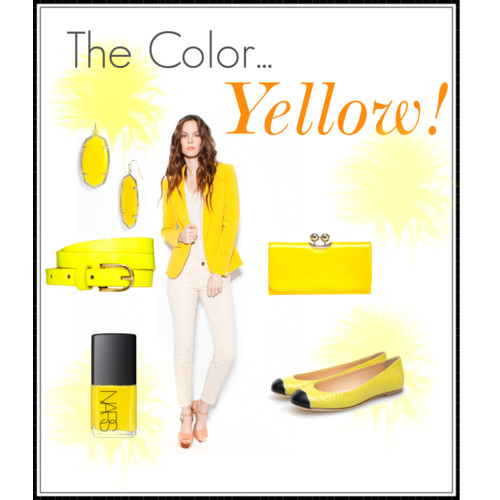 When I found out that Marionberry Style's Trend Of The Month Challenge this month was the color yellow, I immediately created a saved draft post because I knew I had to join in on the fun. Bright sunny yellows are so perfect for Summer and seriously just put me in the happiest mood when I'm wearing it. Here are a few pieces that have been waiting to make their way into my closet.
And here's my take on YELLOW, with a few fun pieces that have recently made it into my closet and are quickly becoming my faves.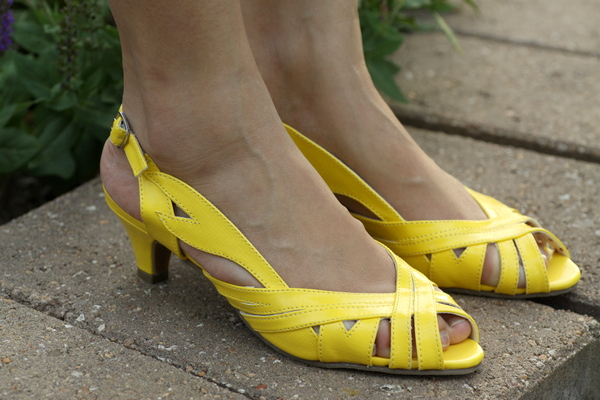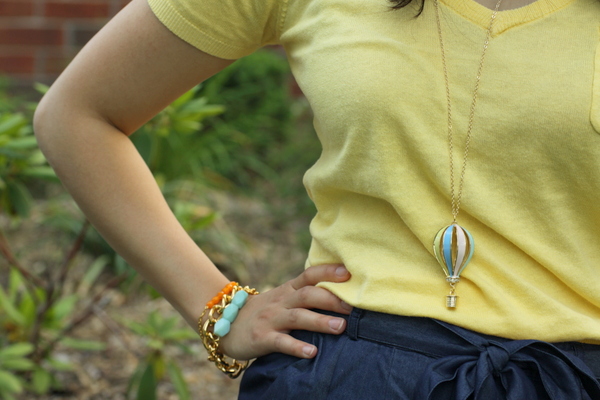 Top c/o Conversation Pieces | Shorts c/o Conversation Pieces | Shoes c/o B.A.I.T. Footwear | Necklace: Rebecca | Bracelet c/o Elladolce
The shirt isn't just a plain pocket shirt but it's got buttons down the back to add a nice little flair. I don't wear a lot of shorts, but these shorts are a hybrid skirt, are on the longer side and contain a bow, so they are kind of the perfect shorts for me. The shoes, oh my, how I love the color, design, heel height on this shoe. They are so perfect for work (and play)! I've been waiting to show off my hot air balloon necklace for ever – it's got a touch of romanticism and a touch of whimsy all in one. And finally, I love my new bracelet trio with fun colors and stones. So there you have it, my outfit dissected. Did you notice the new location for these outfit pictures? This is the garden in front of our house. The yellow flowers are kind of fitting for those post, yea? 🙂
What yellow items do you own? Or want to buy?