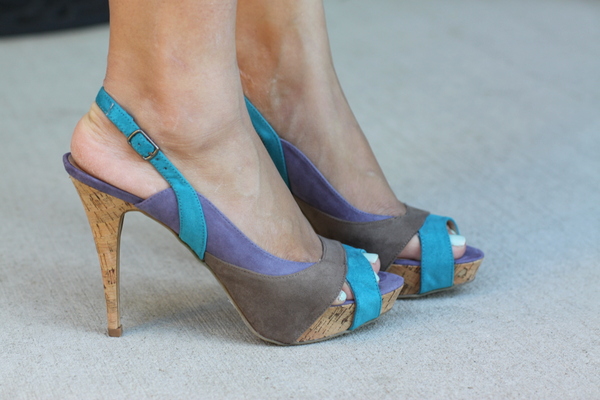 Dress c/o Sincerely Sweet Boutique | Cardigan: Forever 21 | Shoes: TJ Maxx | Necklace c/o Sincerely Sweet Boutique | Bracelet: INPink
When I saw this dress at Sincerely Sweet Boutique, I just knew that it had to be mine! It's the perfect mix of lace on top and pleated bottom which pretty makes the perfect summer dress. It can totally be dressed up or dressed down, worn with a cardigan when I'm freezing my butt off in the A/C or without the cardigan when I'm sweating like crazy in the 100 degree weather. The little ferris wheel necklace is one of the lovelies that is part of their new line "A Day At The Carnival" and I just love how colorful and whimsical it is.
I don't know if it's the funnel cake, cotton candy, Lemon Chill, Dippin Dots, or the fact that I can be a kid again, but I just love going to carnivals. It's been awhile since I've been to one, but I can't wait until Austin is a little bit older when he can actually enjoy it. Kind of excited that I get to do all these fun kid things again vicariously through Austin! 🙂
What's your favorite thing about the carnival?