Last Friday, I attended the Kansas City Fashion Week Red Carpet Runway fashion show and it was such a neat experience. Although one day it is my dream to attend the New York Fashion Week shows, the Kansas City one gave me a great flavor of what they'd be like in a smaller scale. And because I'm a blogger I got access to a Media Pass and got to sit in the 2nd row, definitely felt like VIP!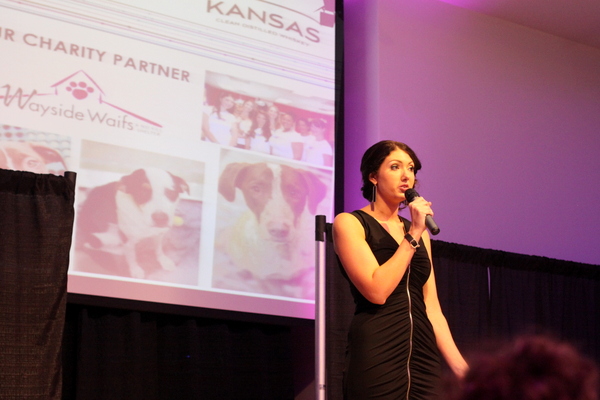 Friday's show proceeds went to the charity, Wayside Waifs, which is dedicated to finding great homes for animals. Kansas Whiskey was one of the main sponsors of the show and you can bet I had a drink in hand during the evening. 🙂 There were 9 designers that were displayed that evening and here's just a few of my favorites from each designer!
Designs by LENZANITA Couture – beautiful, colorful and classy
Margiehogue for Awava -beautiful, bold colors and fun pattern mixing!
Designs by American Trash – edgy, feminine, and lots of fun prints
Designs by SuSHE by J. Tracey – LOVE the bright colors!
Designs by Donna Faye – punk, edgy, and unique
Designs by Chelsea Riane, Jewelry by Cheryl Eve Acosta – such amazing and unique jewelry!
Designs by Hilary Brown – classic and feminine
Designs by Lisu Vega – colorful and eclectic
It's great to see SO much talent right here in Kansas City and in the Midwest in general! I loved seeing all the different patterns, colors, and materials that the designers used. And the shoes… gosh, everyone had such amazing shoes haha! It was so fun to hang out with other bloggers too!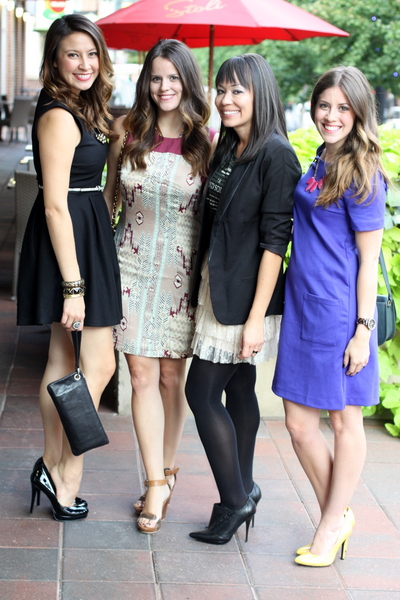 Here's Kimberlyloc, Everyday Chic, Mimi and ChiChi and The Brunette One looking so stylish and chic!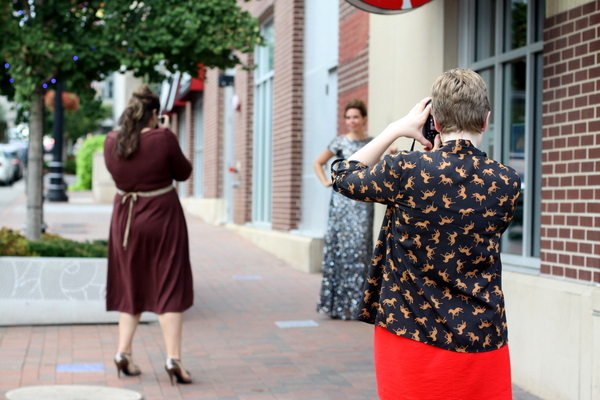 And here's a behind the scenes of taking outfit pics with Chasing Davies, Pretty, Polished, Perfect and Bon Chic Bon Gastronomique! It's nice to give our husbands a break once in awhile from snapping our pics. You'll have to stay tuned to a future post for what I wore. 🙂
P.S. Have you voted for my cutie pie Austin today? We'd love your vote EVERY DAY! 🙂
How did you celebrate Fashion Week?