*This post is sponsored by Cottonelle, all opinions however are my own.
With the influx of friends and family members during the holiday season, you need to make sure your home is guest-ready. Trust me, I don't have a lot of time for these things, I don't really have a lot of time for anything, so I just wanted to share 5 tips for a quick refresh around the house, and how to keep rooms organized and ready for the revolving door of guests around this special time of year.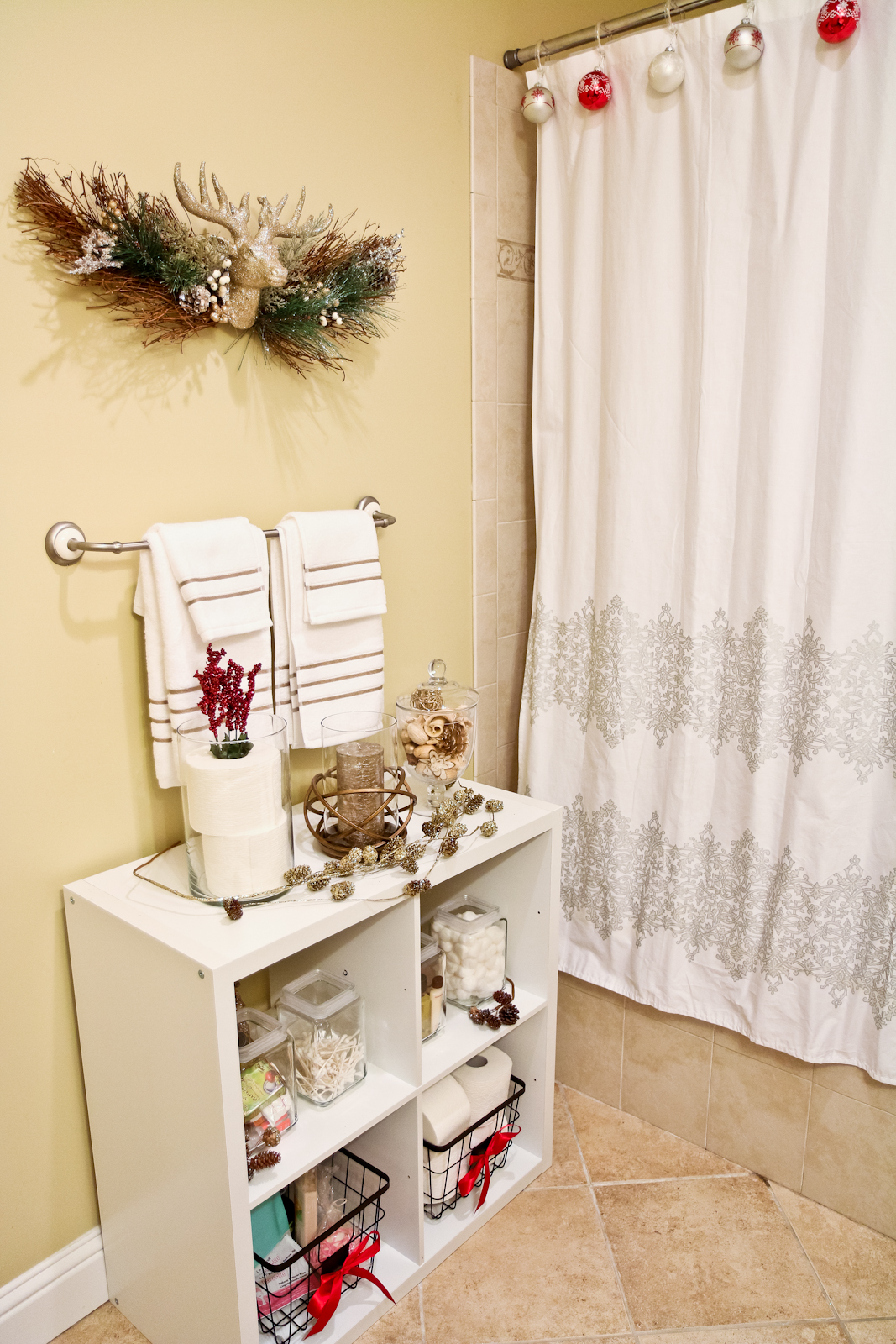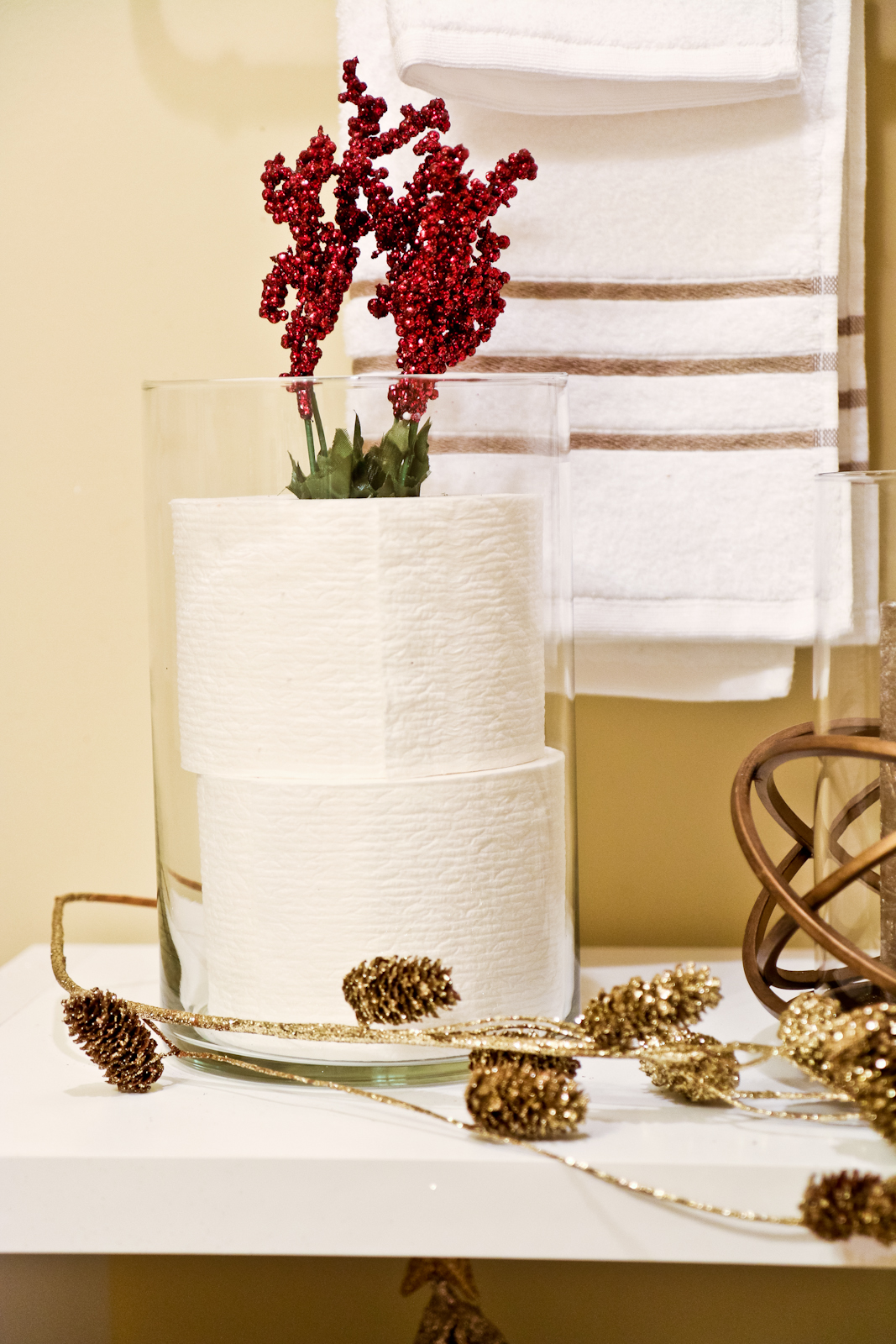 Links to featured decor items: Hurricane glasses, candle, potpourri, stag head
1. Clear a path.
You want to make a great first impression as guests enter your house. Make sure the hallways are clear of toys, shoes, food, anything. The only thing that should be there is possibly a runner rug.
2. Stock up your bathroom.
Make sure your bathroom is stocked with all the toiletries and necessities your guest will need. I posted about 4 ways to get toddlers to help around the house and talked about how my son liked to help me stock and refill our bathroom. From storing my Cottonelle's Mega 4-in-1 Roll toilet paper in bins or decorated nicely in a hurricane glass, sprucing up the little spaces in your home to have a bit of a holiday touch to them is also a way of showing you care about your guests.
3. Prepare the bedroom.
There's a lot of little details that you can prepare for the bedroom that will make your guests stay more welcome. From clearing out room in the closets, to providing storage, to a place to put their suitcases, or even ensuring that there is a lamp on the night stand or a TV in the room, these little details can make a big impact. Sometimes I even like to leave a towel on the bed with some chocolates too, ha!
4. Food and drinks readily available.
Always provide a variety of food/snack and drink options in your refrigerator or pantry for the guests if they get hungry or thirsty. As for drinks, have some water, juice, milk, pop, wine.. you know your guest best so make sure the drinks are age and weather appropriate. Also, make sure to have some snacks to munch on, like nuts, chips, granola bars, etc. in case your guests are hungry throughout the day.
5. Make the living room cozy and comfortable.
The living room might be the area that your guests spend most during their stay, so you need to make sure it's comfortable. Ensure your thermostat is set at a good temperature, put pillows and blankets on couches, decorate your fireplace mantle and make sure your fireplace works (if you plan to turn it on), and have some functional storage ottomans that could double as tables for food. I also like to put some books or magazines on the coffee table as a decor element and in case anybody wanted to read.
Again, I don't consider myself a super expert in this topic, but these are just some things I've learned along the way that have helped to make a home more guest ready for the holidays! Do you have any tips? I would love to hear them!
Like how this bathroom was decorated? Here is an image perfect for pinning to Pinterest!