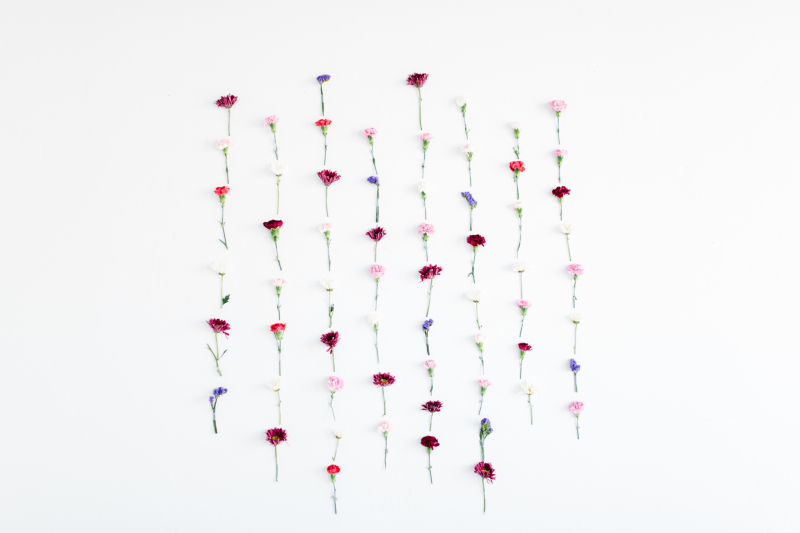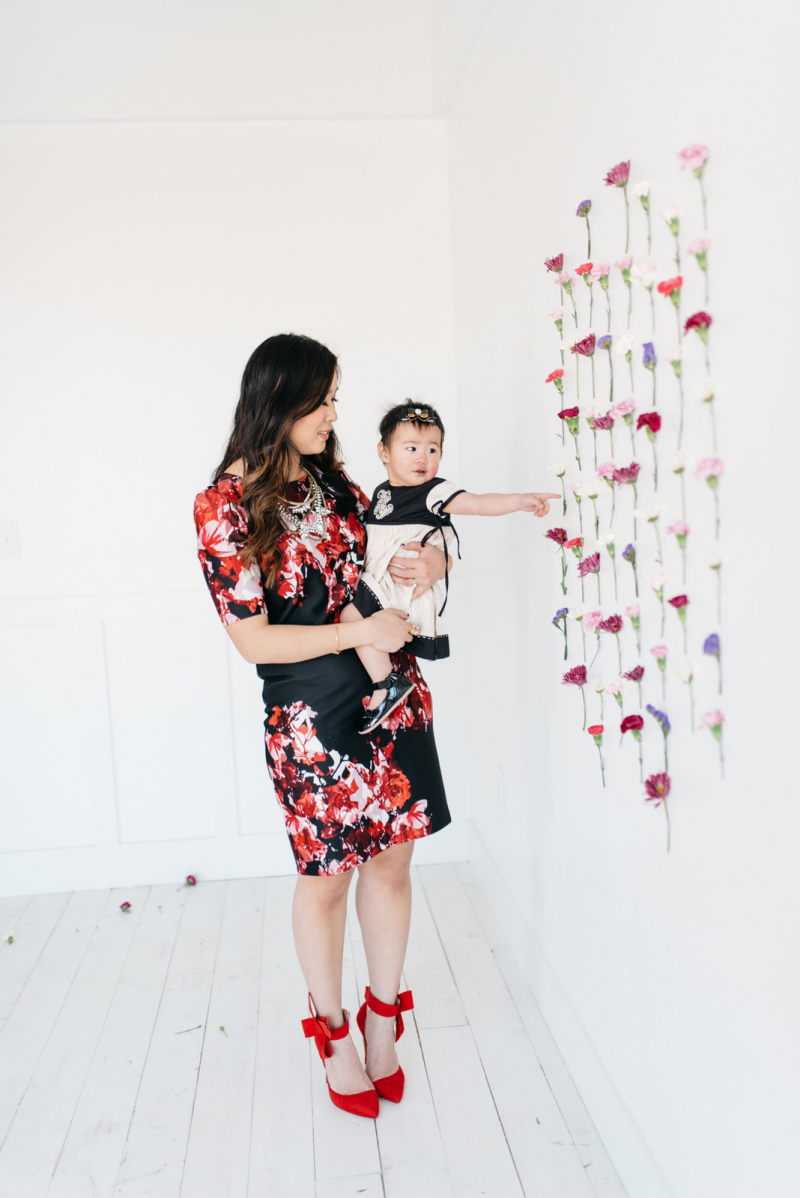 So I've featured this floral wall earlier this week, in this post here, but I got a lot of questions about how I did it, so I just wanted to share this little DIY. But really guys, it was like the easiest thing ever and there's really not a lot to explain, it just takes some time. I will post about it below…
But first, I wanted to talk about our outfits! My floral dress is from one of my fave shops & Apparel! I met the owner Amanda at ALT Summit a month ago and she was just the sweetest, I was especially surprised when she knew who I was totally randomly! She has an online boutique of women's and kid's items but I love that they are UNIQUE. Many of her items are designed by her and you can't find anywhere else! Seriously, you won't be disappointed.
And Vivian's dress is from a children's clothing store called Gentille Alouette! You have seem them featured here in this Valentine's/Spring shoot, and we own many of their pieces and love them! Their dresses are high quality, well made, and so super cute for girls! I just love that they have a bit of a Southern charm to them!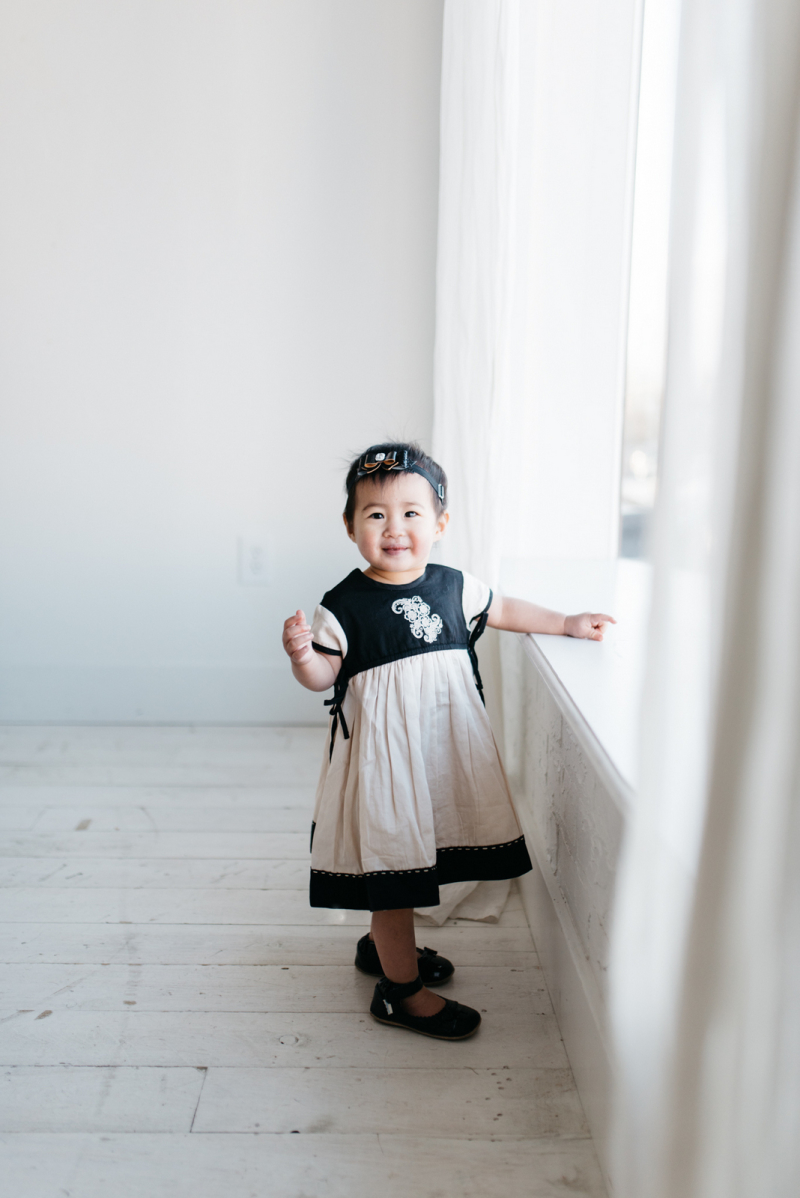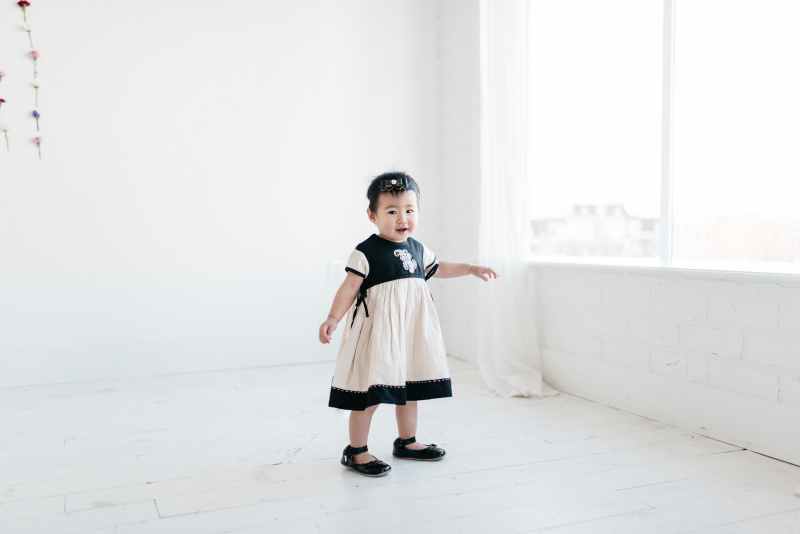 My outfit:
Dress c/o & Apparel
Heels: SheInside
Necklace: Baublebar
Vivian's outfit:
Dress c/o Gentille Alouette
Shoes: Robeez
Headband: Sweet Sofia Bows
Photography by Lisa Miller Photography
Shop our accessories:
So to create your own simple floral wall backdrop…
Supplies Needed:
– Bouquet of flowers
– Tape
– Scissors
1. Cut stems of flowers so that they are about 4-6 inches long. Please don't use a measuring tape, just eye ball it.
2. Cut a 2 inch piece of tape and stick it horizontal along the middle of stem. I just used clear tape, but different colored washi tape would be totally cute too.
3. Figure out the general width and length you want for the wall art and then start sticking the flowers up. We just started on the left side and taped flowers down until we were satisfied. Honestly we just threw this together last minute, but would have made it wider if we had more time!
Totally easy peasy, but such a fun backdrop to mix things up a bit! I'm totally going to do this again with different flower varieties and washi tape too soon! 🙂
Pin for later!