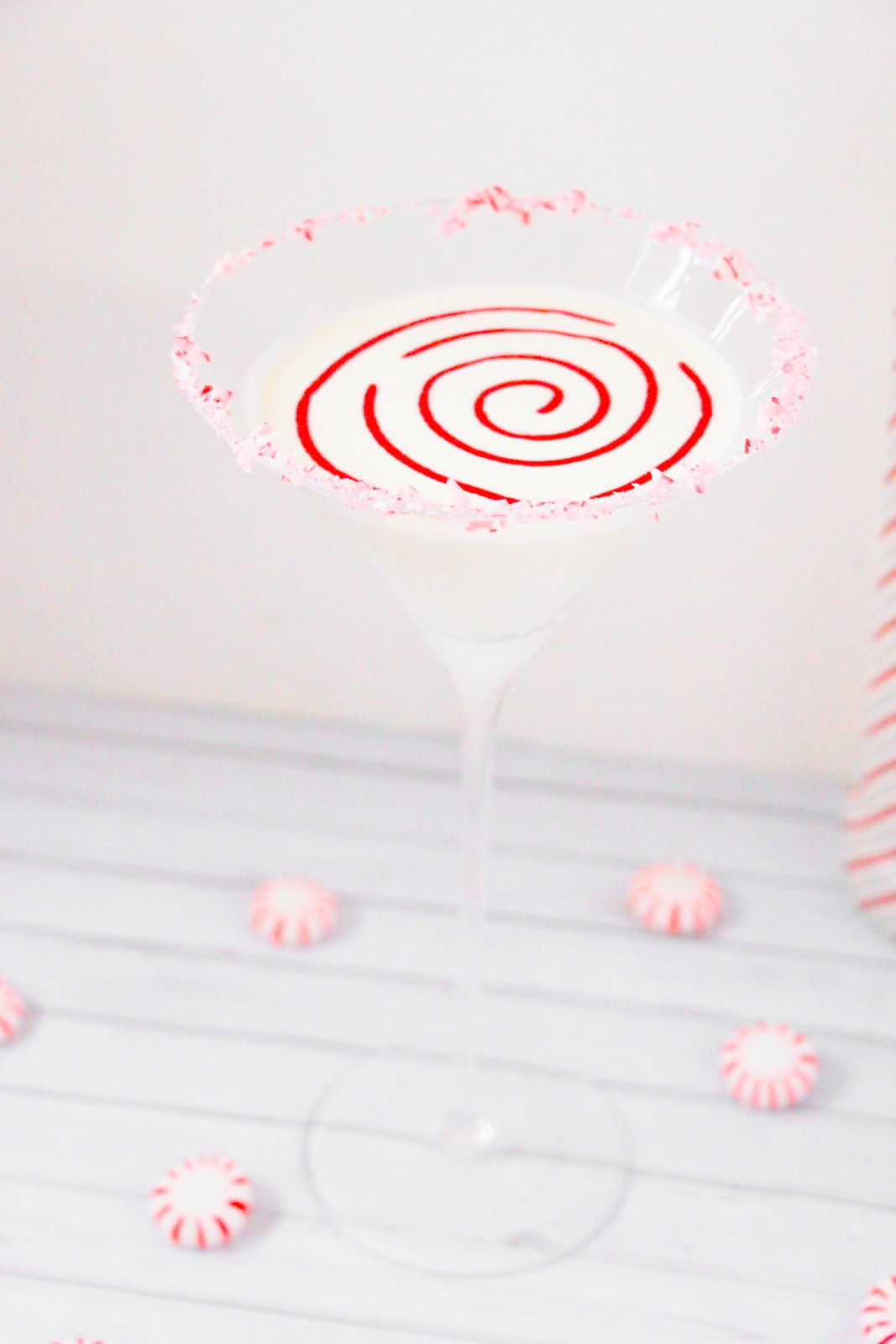 I am excited to announce that Jennifer will be popping over here time and again to share some recipes and crafts for you all! For this first one, we are bringing you a delicious Candy Cane Martini… perfect as a signature drink for your holiday cocktail parties, don't ya think?

The holidays have arrived and with them all things red, white and candy cane-flavored – including my vodka! I thought this Peppermint Twist vodka bottle was just the cutest, but once I found out it was scratch and sniff – it was in my cart faster than you can say "sold!"
There are so many fun cocktails that I'm planning to make with this, but first up was a Candy Cane Martini complete with a candy twist!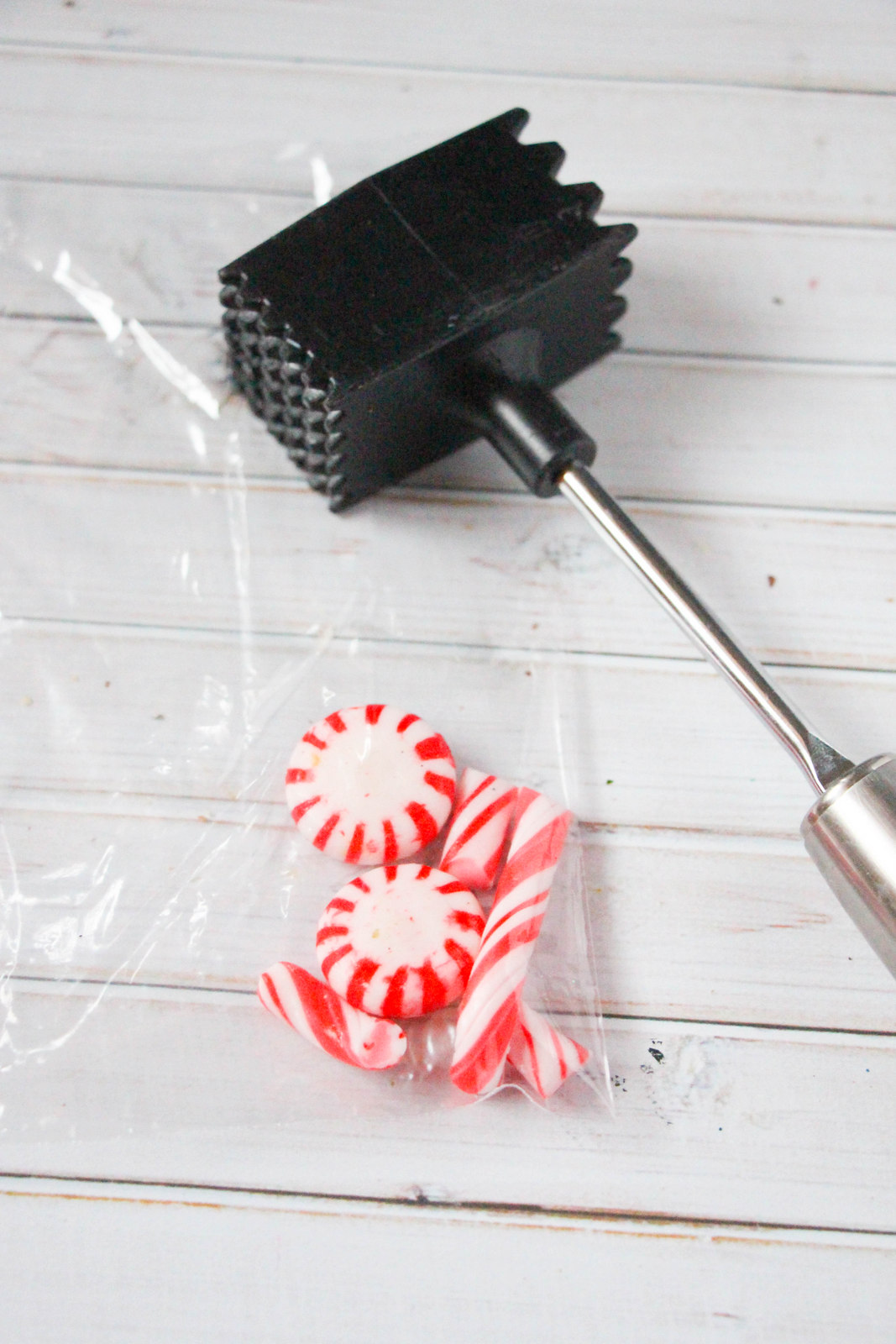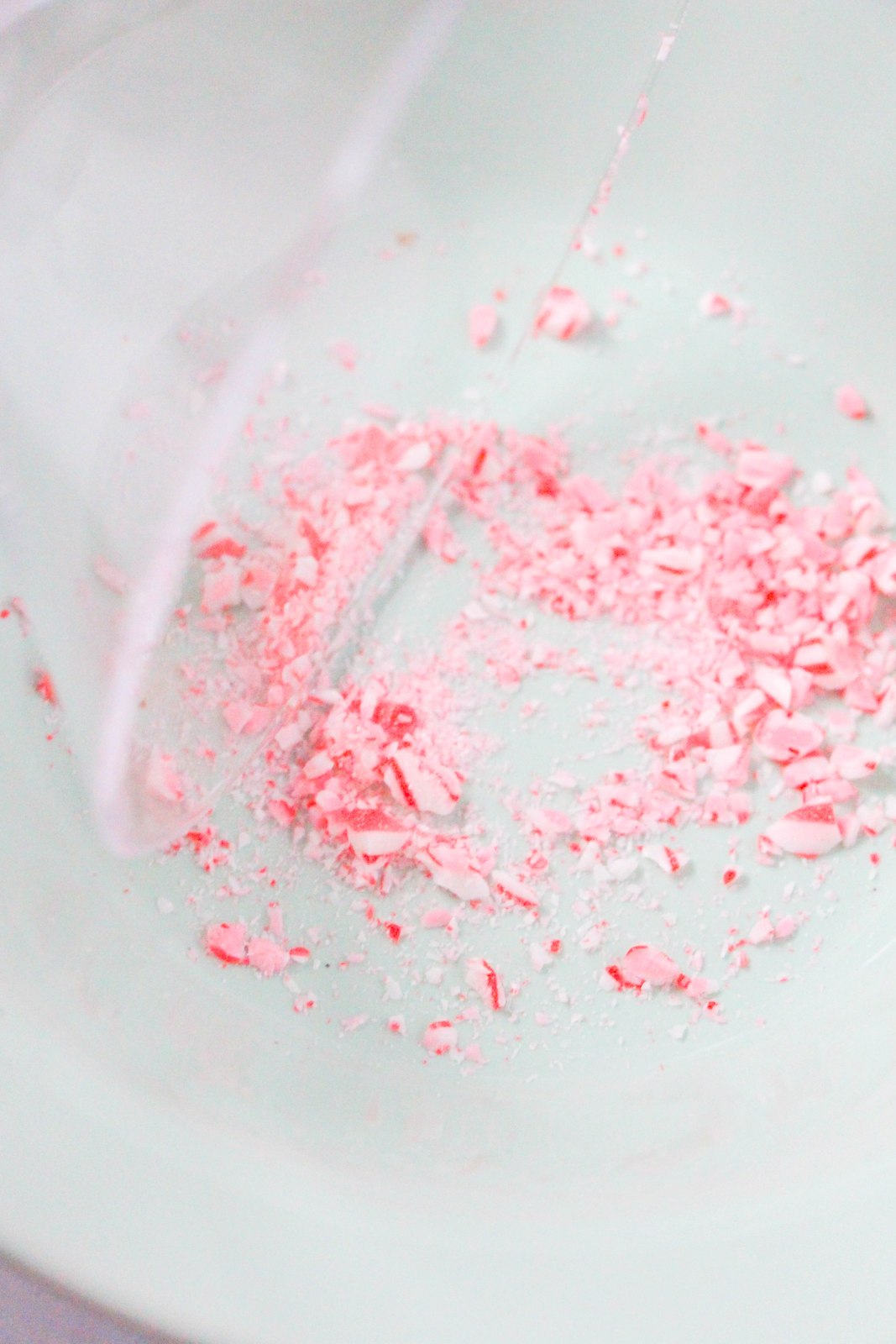 A basic bar kit is all you need to create this martini, but I also grabbed my kitchen mallet to make crushing those candy canes a bit easier. If you don't already have a great bar kit in your home definitely put it on your Christmas wish list – here's one that I suggest.
I used actual candy – red gel frosting – to achieve that candy twist, but feel free to skip it or use a toothpick dipped in red food dye instead. I liked the control that the small frosting bottle allowed and the fact that it added candy to my candy cane martini! (I also used the same technique in my
Spiderweb White Russian
.)
Ingredients to Make a Candy Cane Martini
2 oz peppermint vodka
3 oz half and half cream
2 Tablespoons crushed peppermint candies
Red gel icing (small tube)
Ice
1/2 teaspoon corn syrup or water
How to Make a Candy Cane Martini
Crush your peppermint candies – I placed mine in a zip bag and crushed them with a kitchen mallet, but a rolling pin or mortar and pestle would work just as well.
Place the crushed candies in a shallow bowl wide enough to insert your martini glass in.
Carefully run the corn syrup along the edge of your martini glass – alternatively, you can use water.
Dip the martini glass into the crushed peppermints and rotate the glass to ensure even coverage. You want the entire edge of the martini glass to be covered with crushed peppermint.
Place the vodka and cream in a cocktail shaker full of ice.
Shake well to chill the cocktail, and then strain out into your martini glass.
You can serve as-is, or add a twist by swirling the red icing into the top of your glass.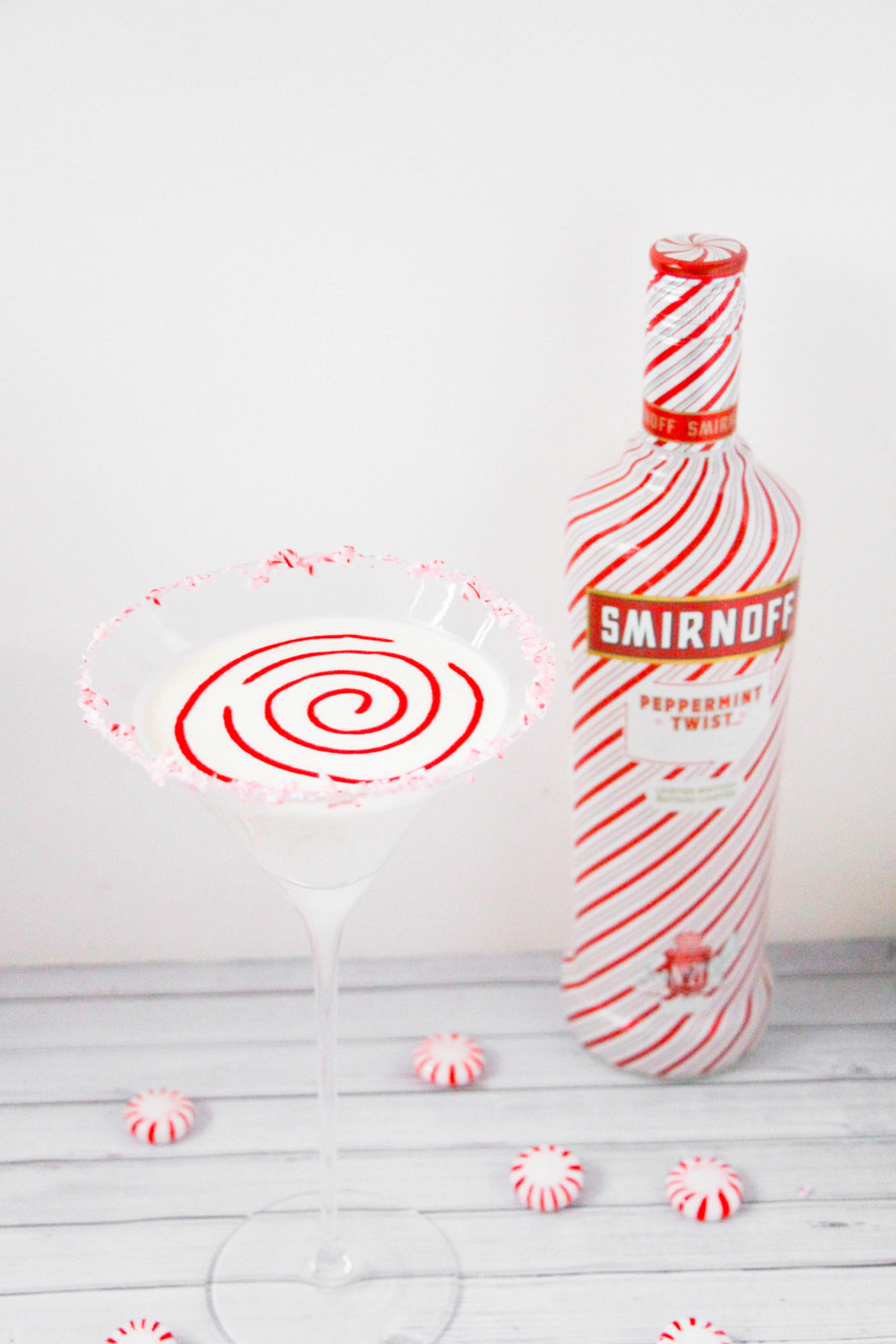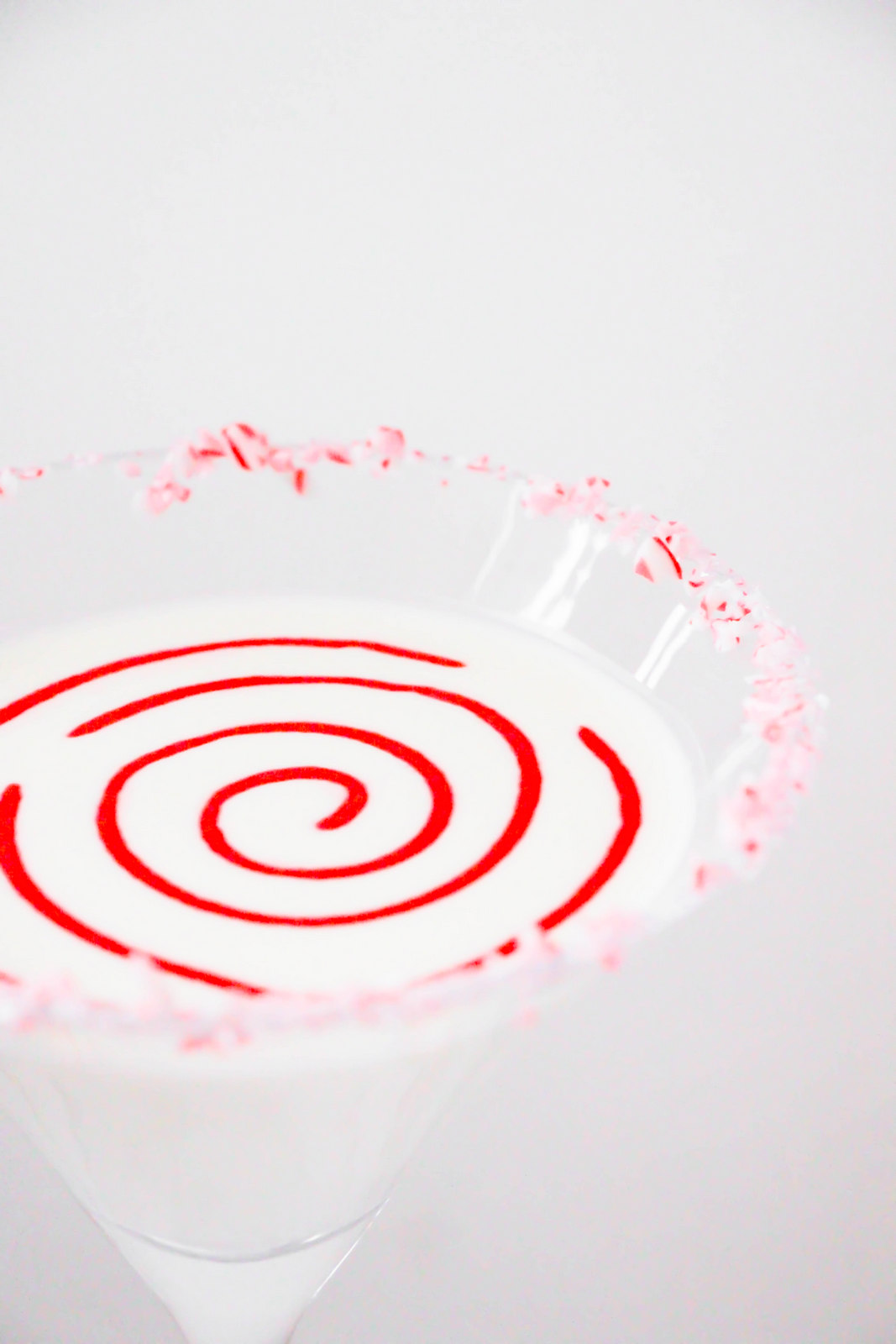 Kitchen Equipment You May Find Helpful
This Peppermint Twist vodka can be used so many different ways – bringing a holiday twist to almost any of your favorite cocktail recipes. I personally can't wait to make a layered Boozy Peppermint Jell-O like I did with my
Candy Cane Jell-O this Halloween
.
I hope you love this
Christmas cocktail recipe
– it would look great in your hand as you shown off any of these amazing
holiday fashions
!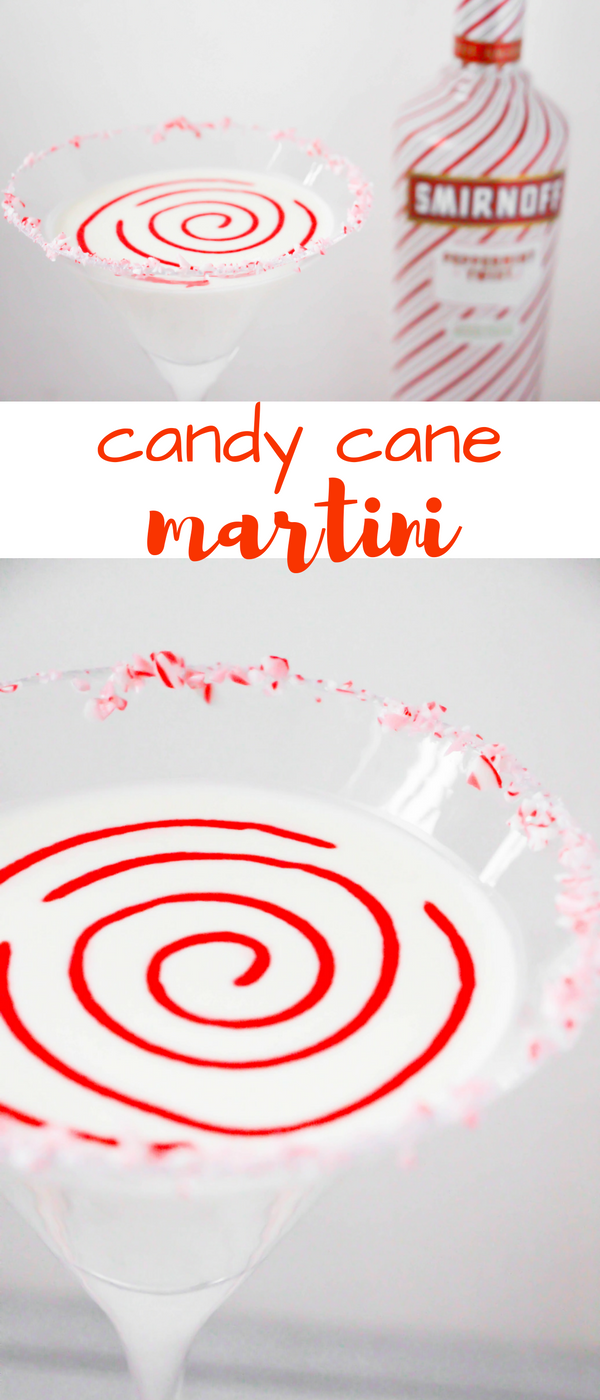 Jennifer Tammy is a trained psychologist & Montessori teacher turned work at home single mom who loves sharing inspiring ideas to help you live your best life – with a bit of Sugar, Spice & Glitter thrown in.
Shop the post: