This post is sponsored by Zappos, but all opinions expressed are 100% my own.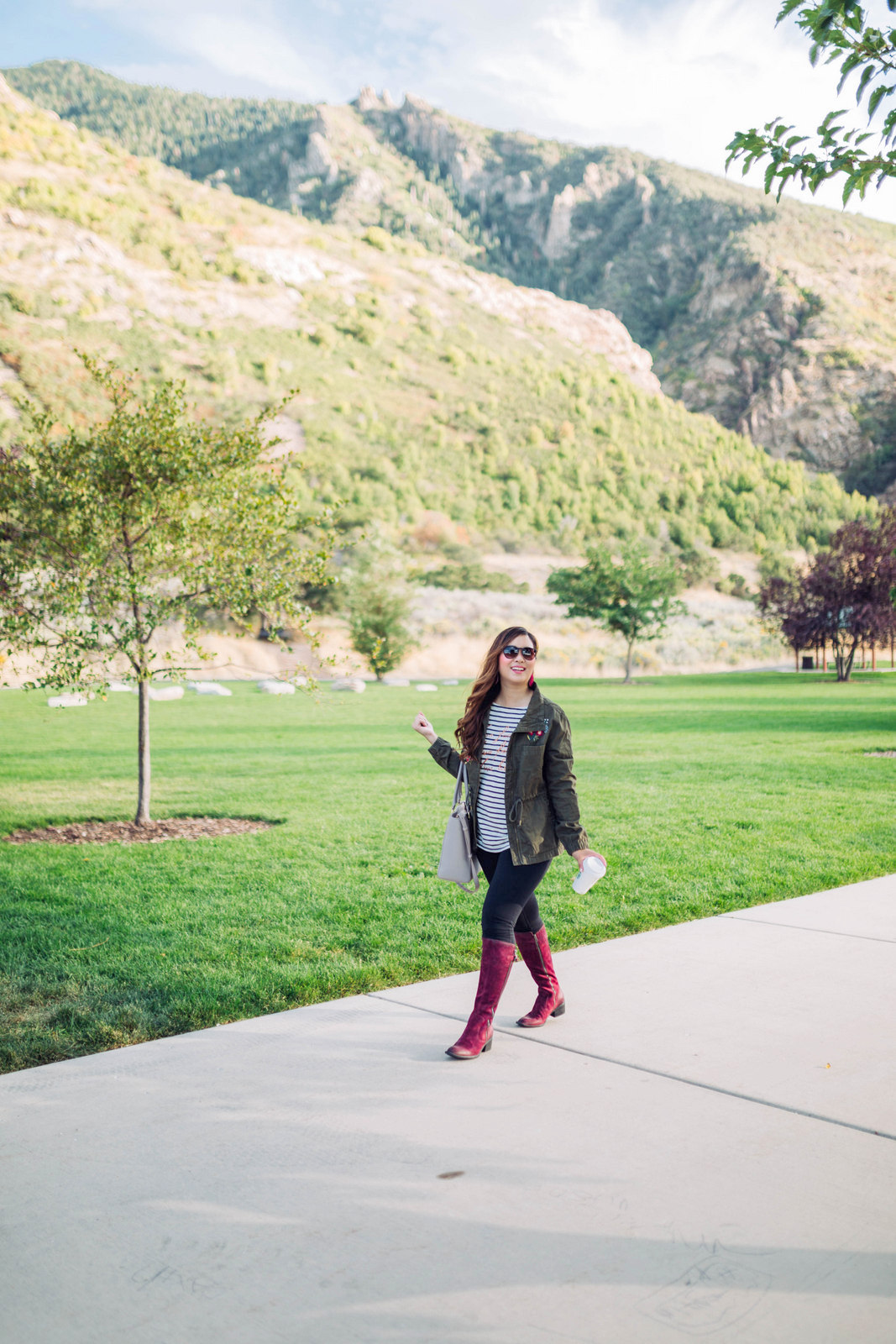 Words can't describe how happy I am that it is sweater and boots weather. I definitely think it's essential to own all different types of boots, from booties, to knee high boots, to over the knee boots, you got to have them all. I have to say, that my bootie collection is probably the most vast, but I have felt my knee high and over the knee boot collection was sort of lacking. In my opinion, I feel like having black and taupe/grey pairs of each style is a must, and once you have those, you can branch out to different colors. Thus, is why I decided to get these gorgeous burgundy knee high boots of Born Fannar from Zappos. A couple of reasons why I love these particular burgundy knee high boots is because they have zippers on both sides. It makes it easier since you can unzip and zip from either side. And let me tell you, I do not have the thinnest calves out there, and these fit perfectly around mine. I also like that these burgundy knee high boots have a little heel height, without being too terribly high, and they are definitely comfortable. The Fannar style come in 5 colors and I also really love the grey pair, but I have a special place in my heart for all things grey haha!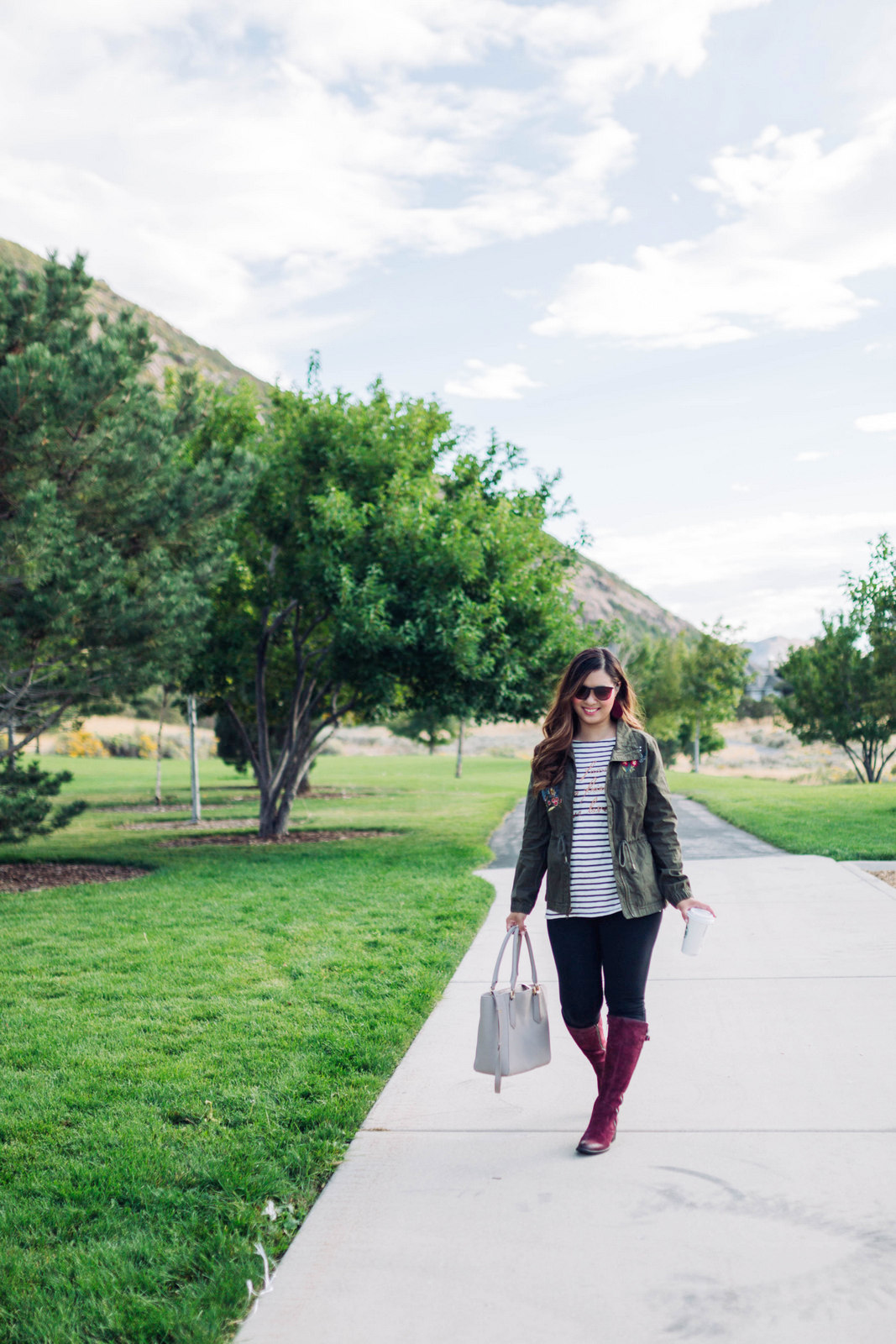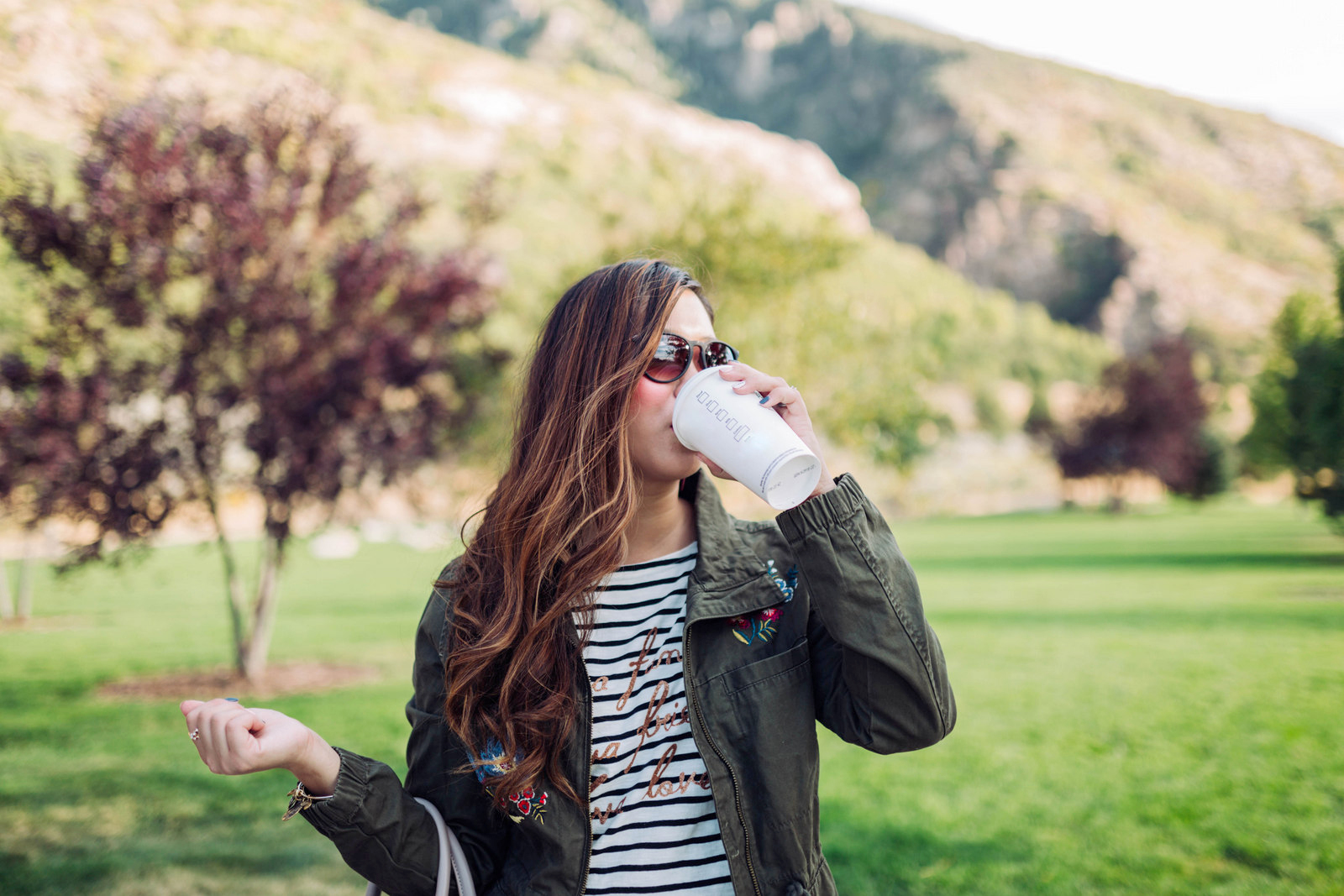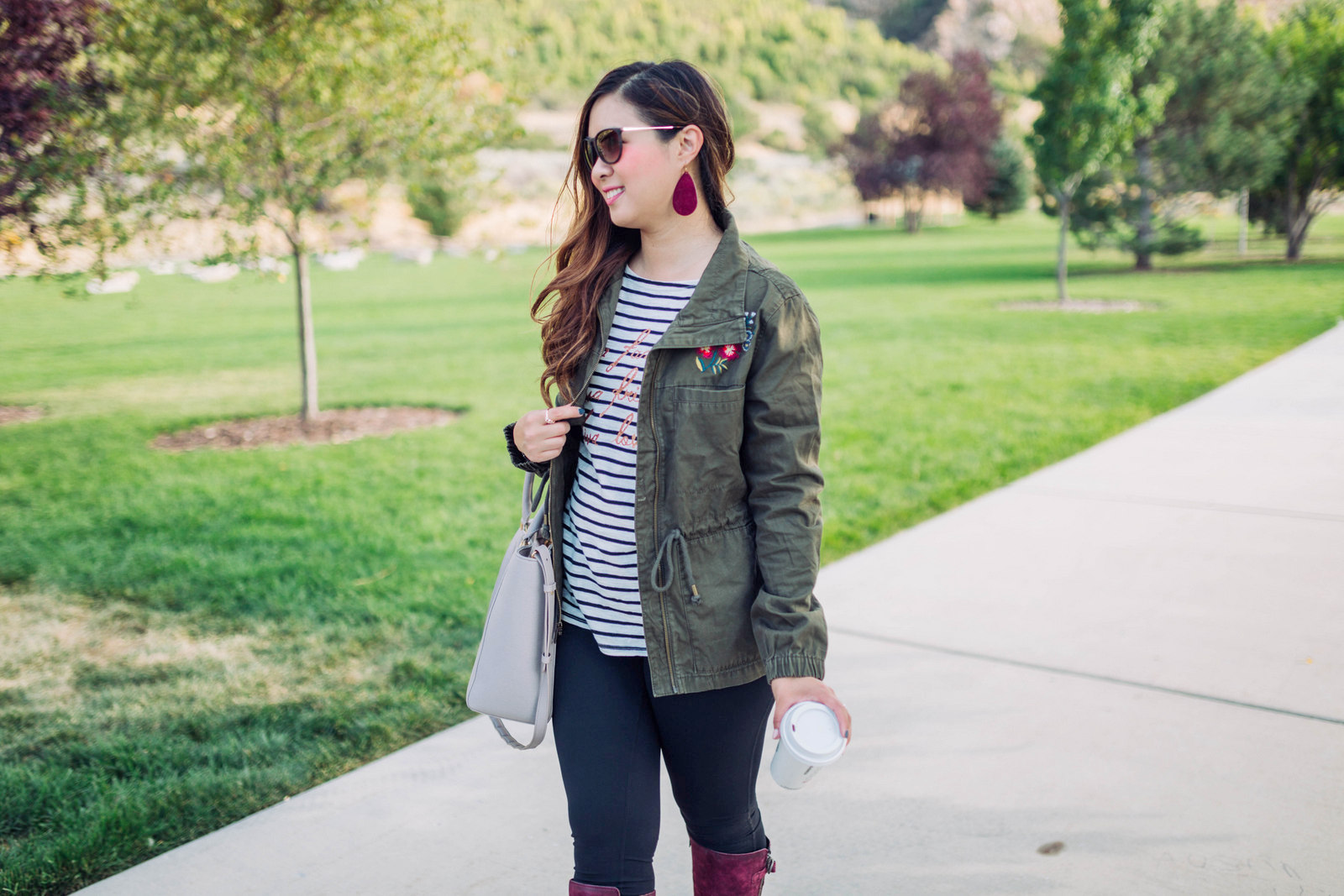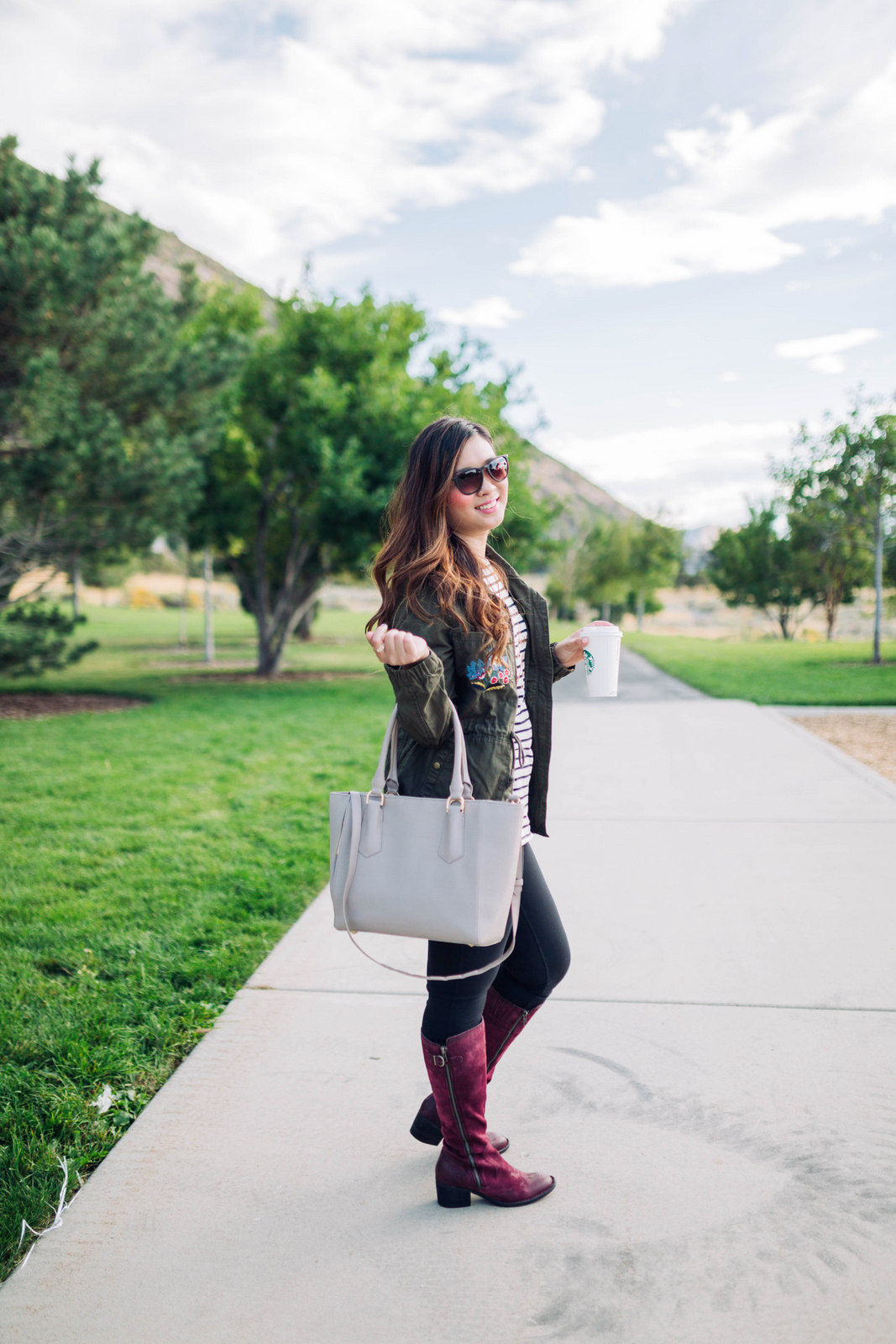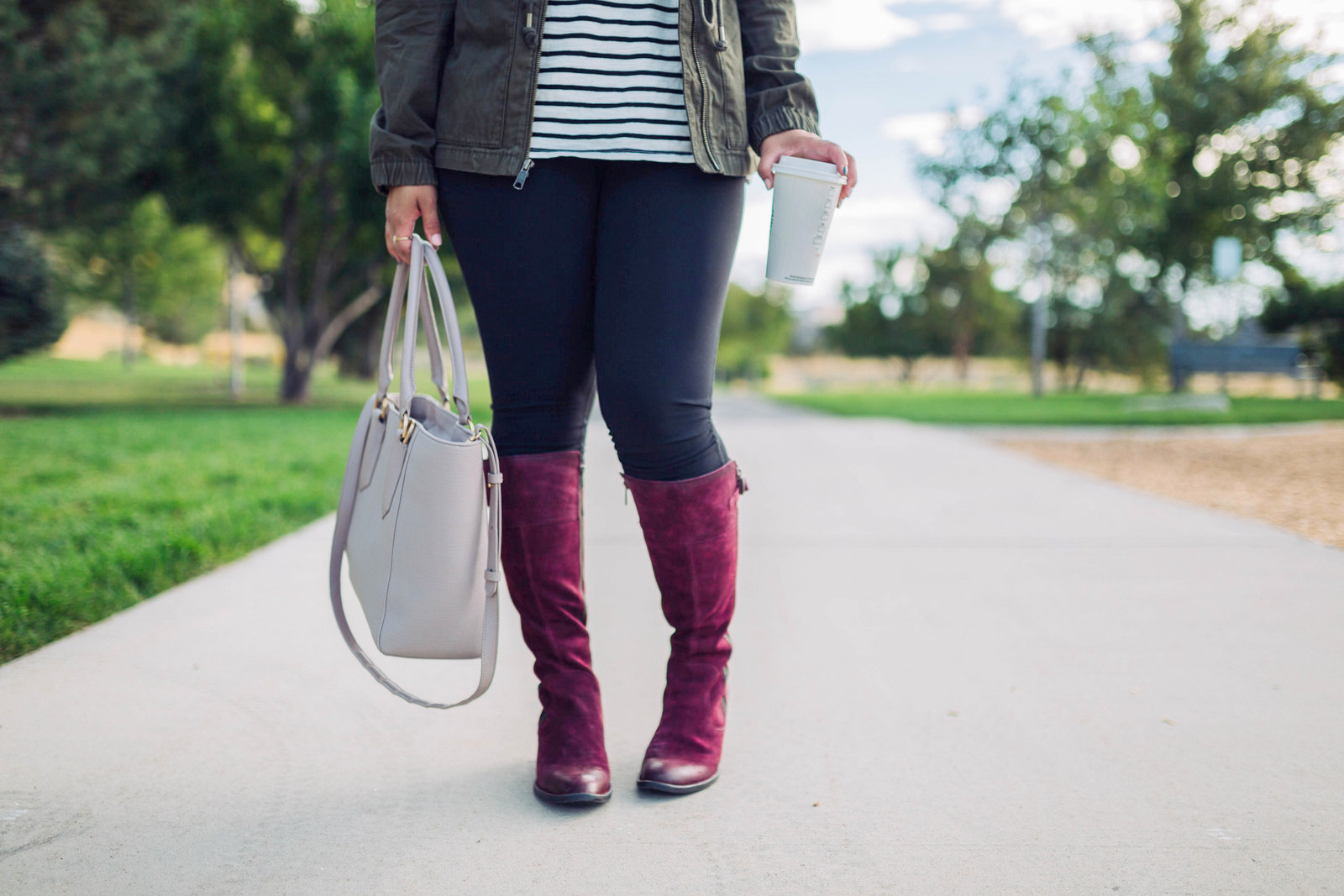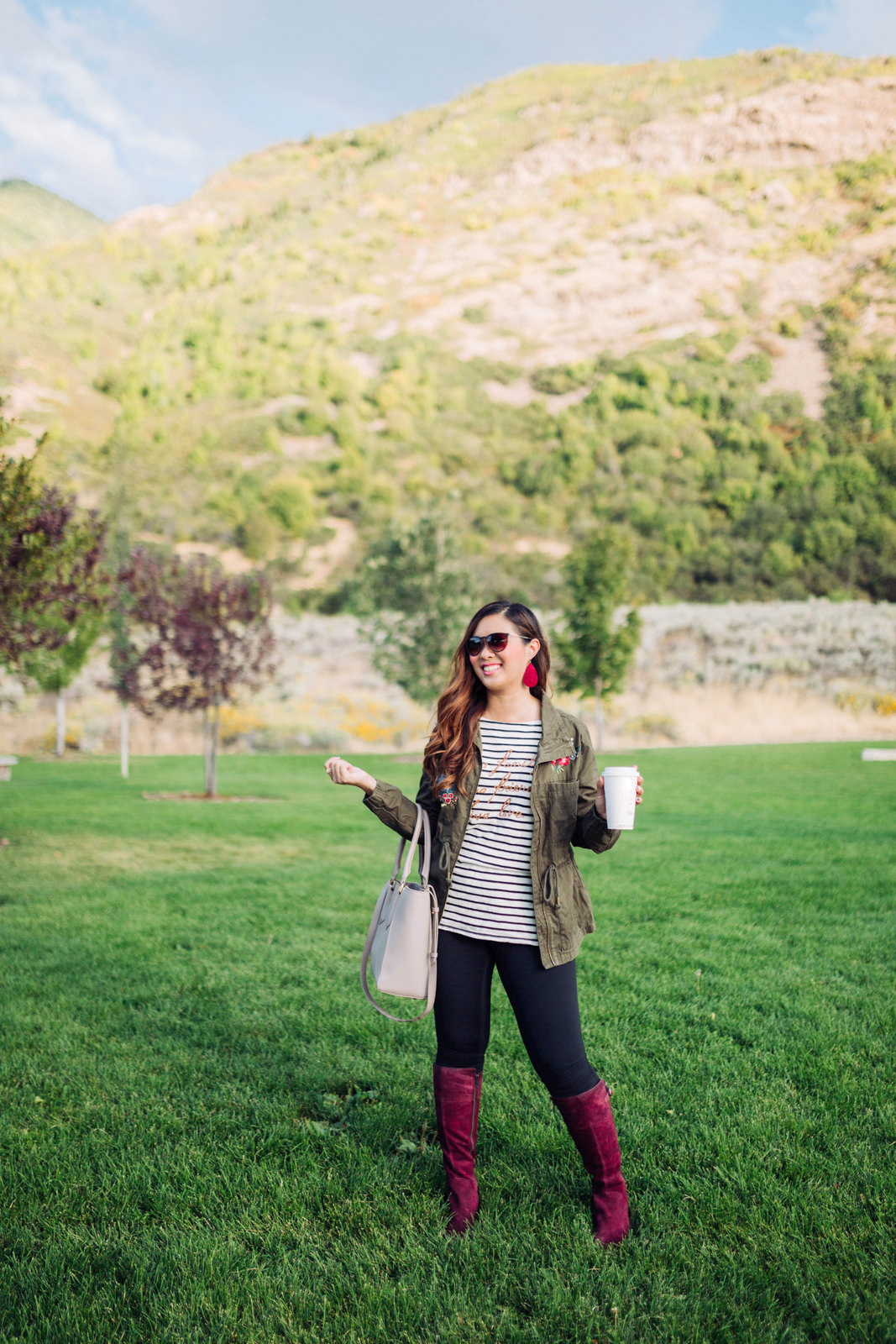 Born Shoes are the perfect fit of function and style mixed in one. They have a variety of great boot options for fall, just like my burgundy knee high boots. These boots are perfect for running errands with kids, going on a date night, and everything in between. Shopping for them Zappos was a wonderful experience as their website is very user friendly, their shipping is SUPER fast (like seriously, one of the fastest shipping places ever), they even offer free returns, and are available 24/7 if you have an issue. Talk about amazing customer service!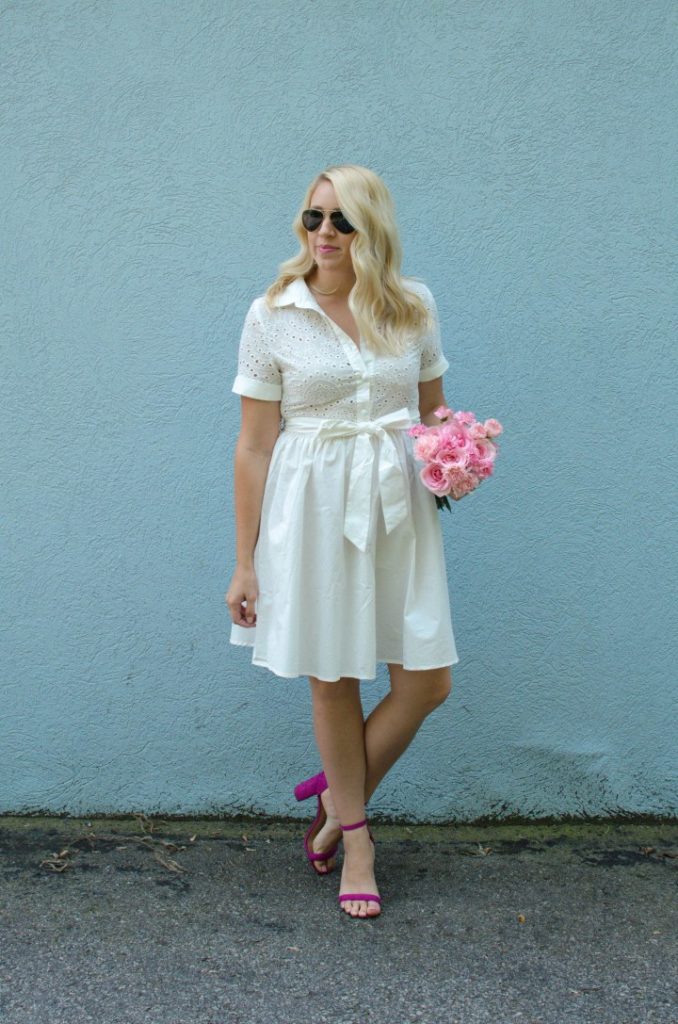 The winner of last week's most clicked link of me and Cute & Little's On Trend Tuesdays Linkup is Emelia of The Em Alexander!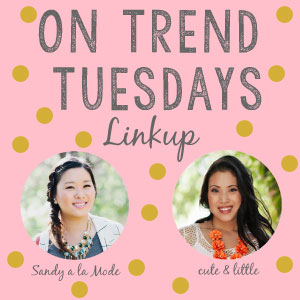 Save