This post is sponsored by Hallmark, but all opinions expressed are 100% my own.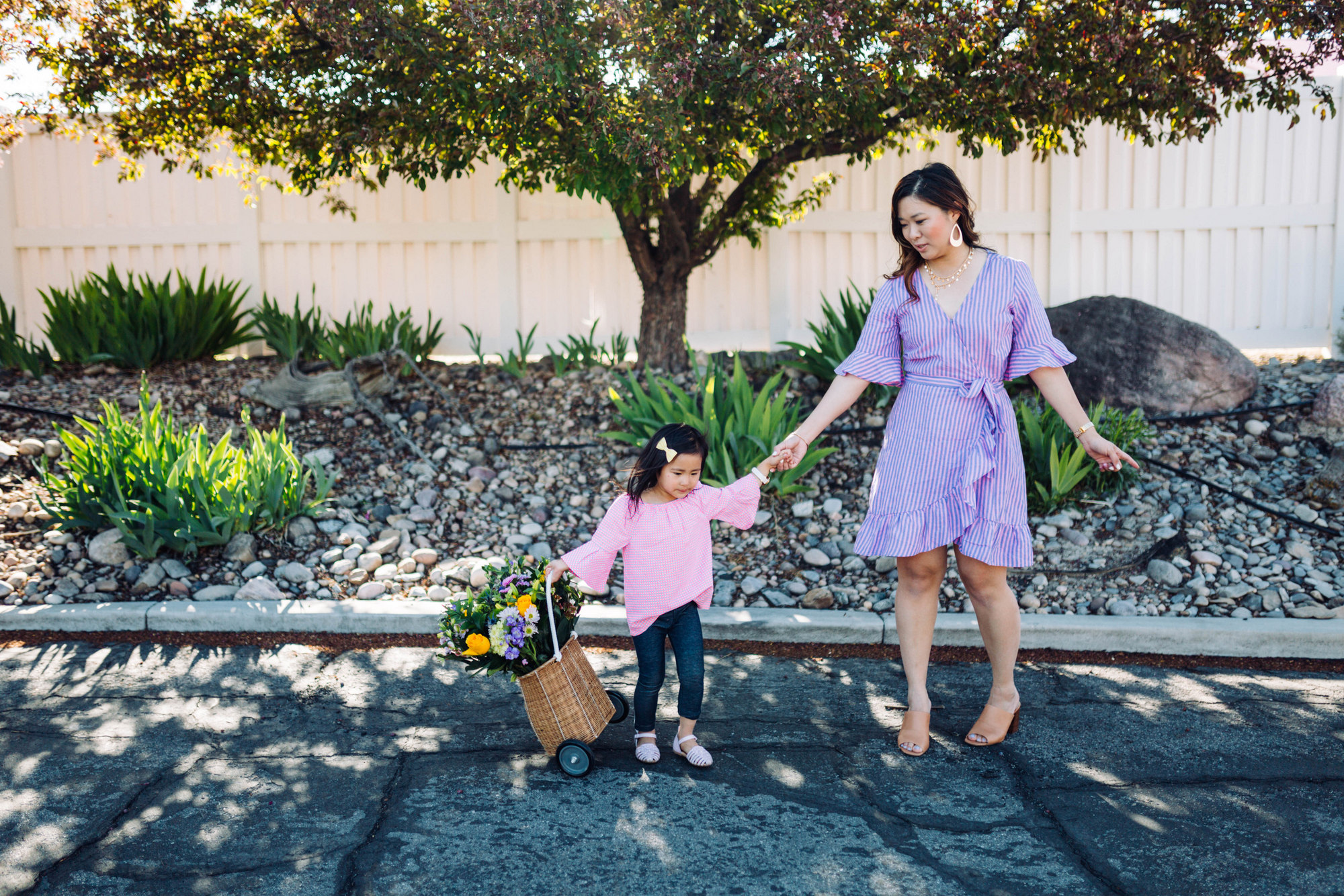 With Mother's Day fast approaching, lots of last minute gift purchasing will be happening this week. I shared 25 stylish gifts over here a few weeks ago, but we are getting close to the date and some of these may not ship in time. So instead, I am sharing some unique Mother's Day tradition ideas that can be done last minute and would make the perfect day + gift for a mama!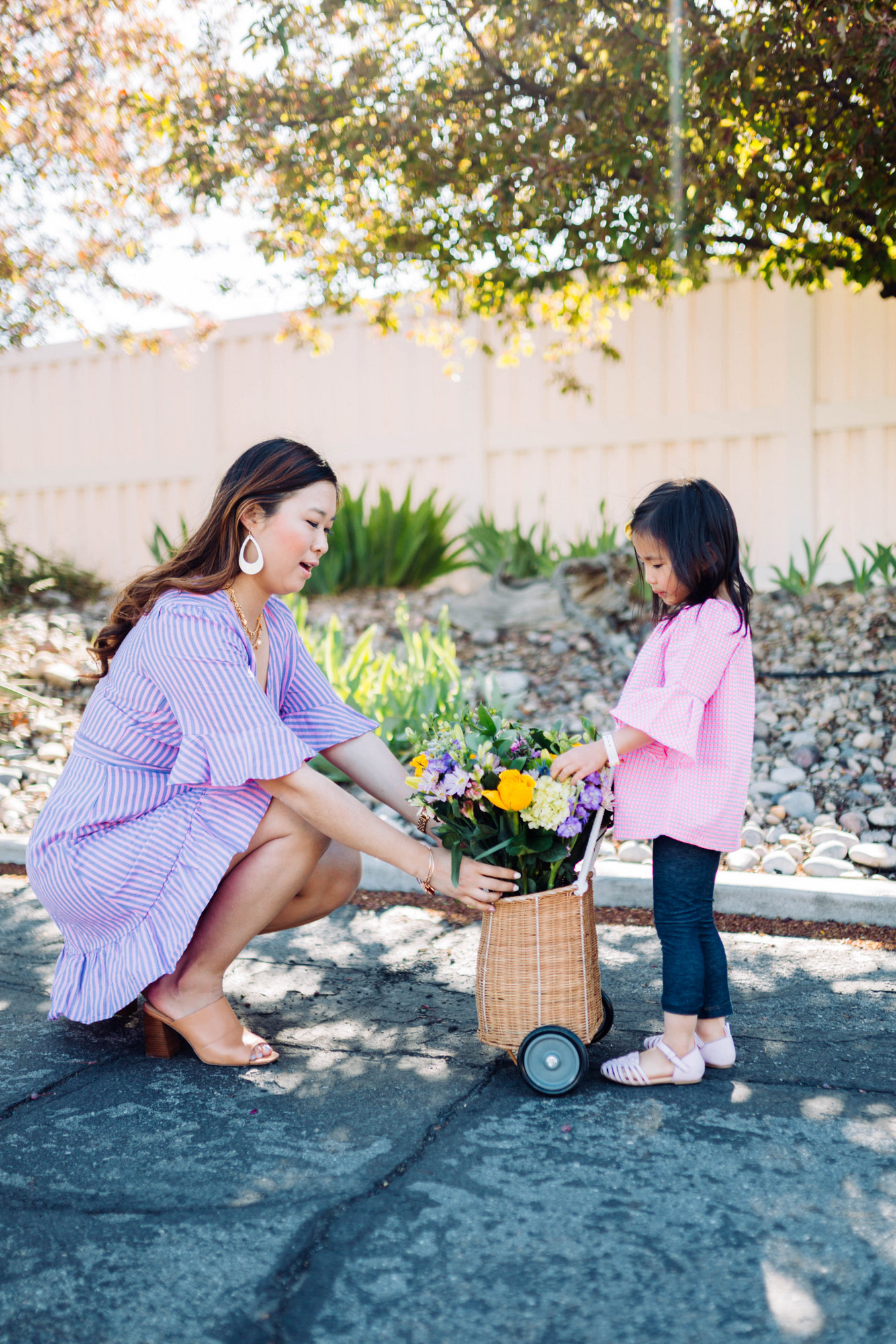 1. Fresh Flowers and plants to fill the home. Every Mother's Day, my husband (or I mean my kids) typically send me flowers to fill our home. There's just something about the beauty and smell of flowers that really just brightens my day! I love filling the home with fresh flowers because they truly do bring a smile to my face each time I see them! But more than just bouquets of flowers, getting plants that will last even longer than bouquets is always a good idea because they will last longer too! Hallmark Flowers at Amazon has a beautiful variety of bouquets and plants that will ship with free shipping in 2 days. Hallmark Flowers ship in a decorative Hallmark gift box with advanced packaging technology to protect the plant throughout shipping.The plants are shipped directly from the nursery.The flowers are picked fresh from the farm and shipped in ready-to-bloom budding stage.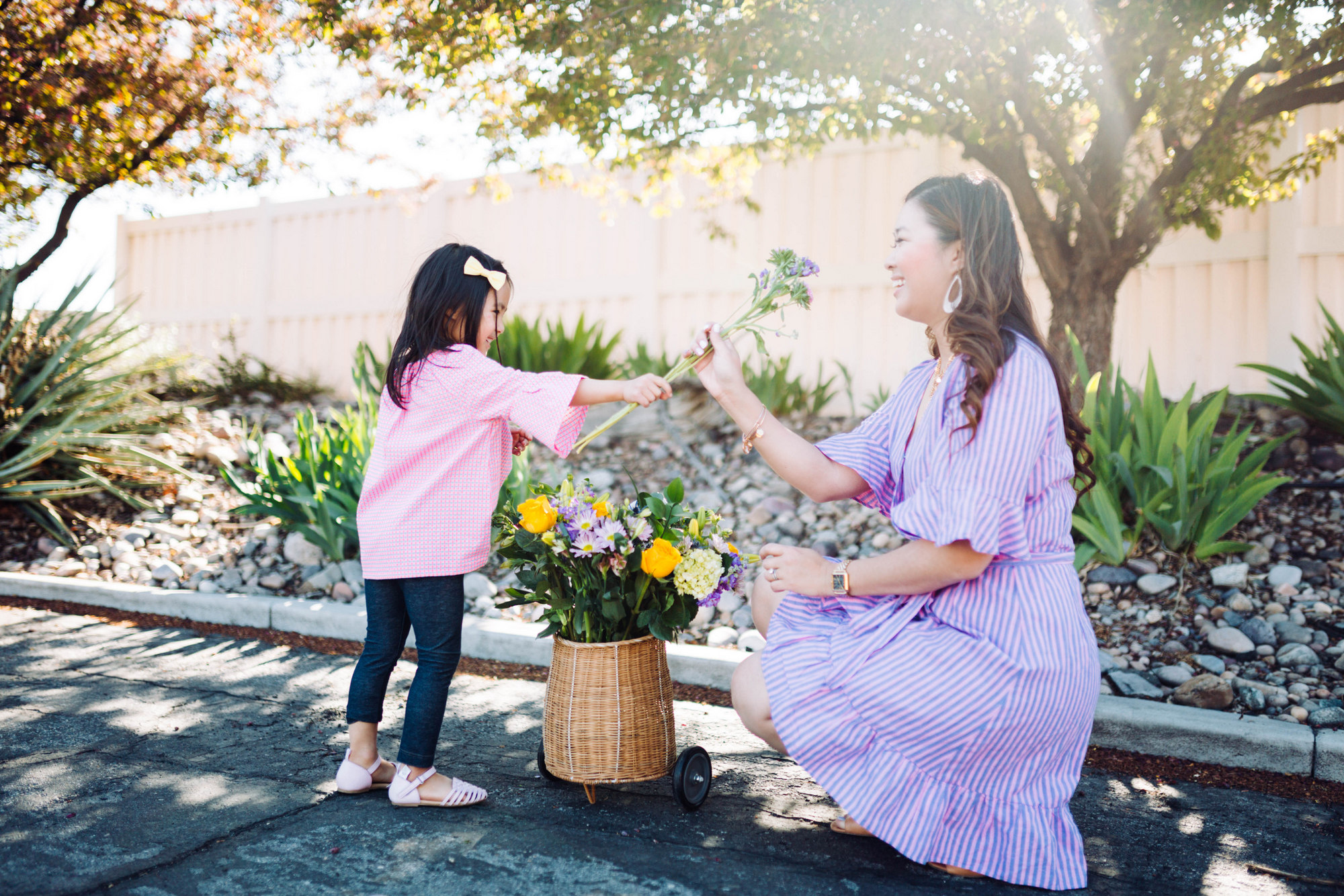 My outfit: Dress | Shoes | Earrings | Necklace
Vivian's outfit: Top & Leggings | Shoes | Bow | Basket
2. Pick a deserving mama to send a gift to. Typically for Mother's Day, we just think about gifting to our own parents, but it's always a fun tradition to pick another deserving mama to send a special gift to as well! There really are soo many amazing mamas out there that do amazing things daily and who doesn't love a surprise? This year I decided to actually send a plant from Hallmark Flowers at Amazon to one of my sister in laws! We don't get to talk to see each other often because well we don't live in the same state, but I know every day she is out there being an amazing mom to her two kids. I look forward to the moments when our kids can Facetime with each other between when we actually get to hang out with them. She has sacrificed her career to be able to provide the best life for her children and I know that these plants and flowers will surely bring a smile to her face when she receives them. The process to shop them online is super easy, just like any other Amazon purchase. The shipping is fast and I love that there are reviews on there too!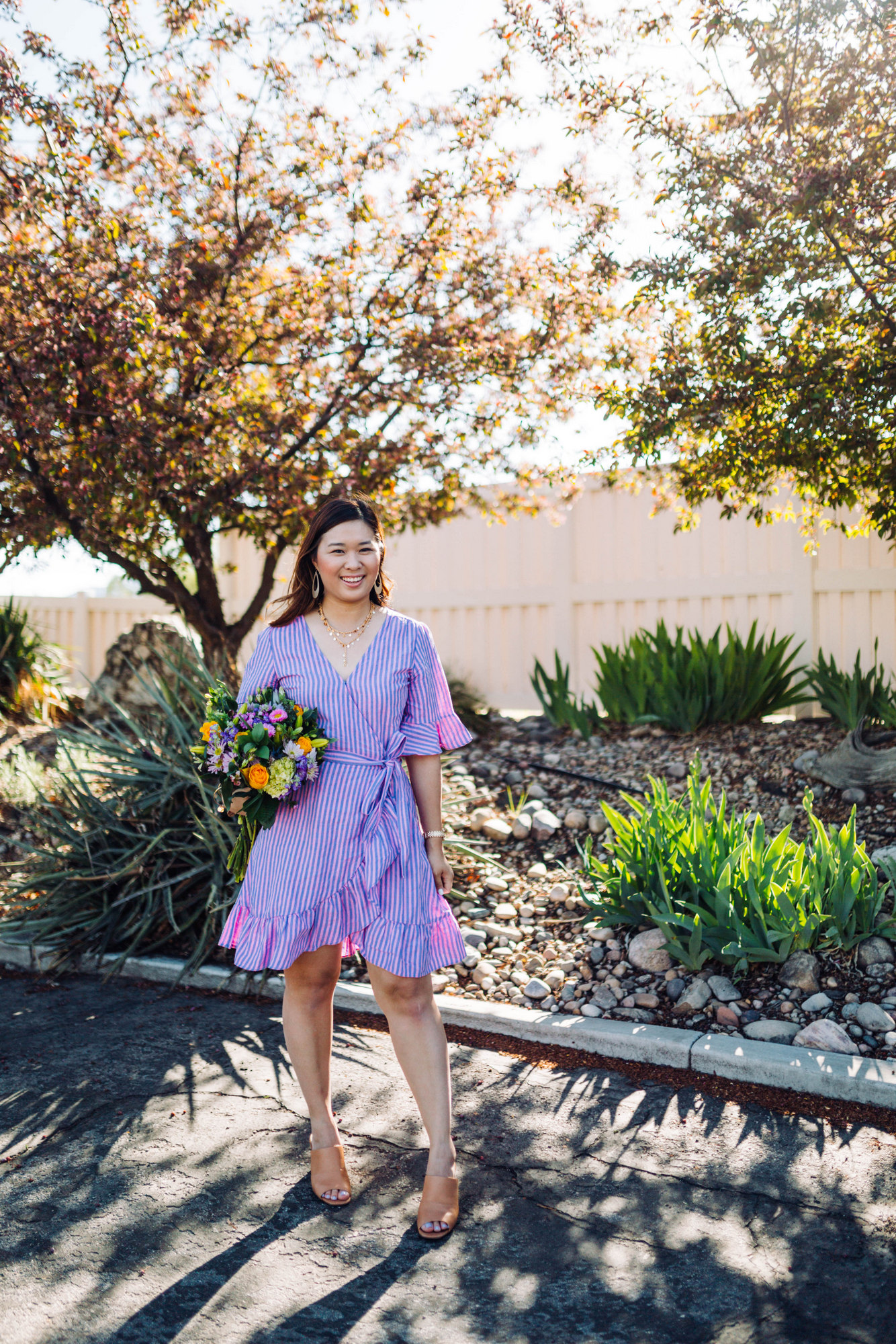 Blooming Bright Bouquet seen here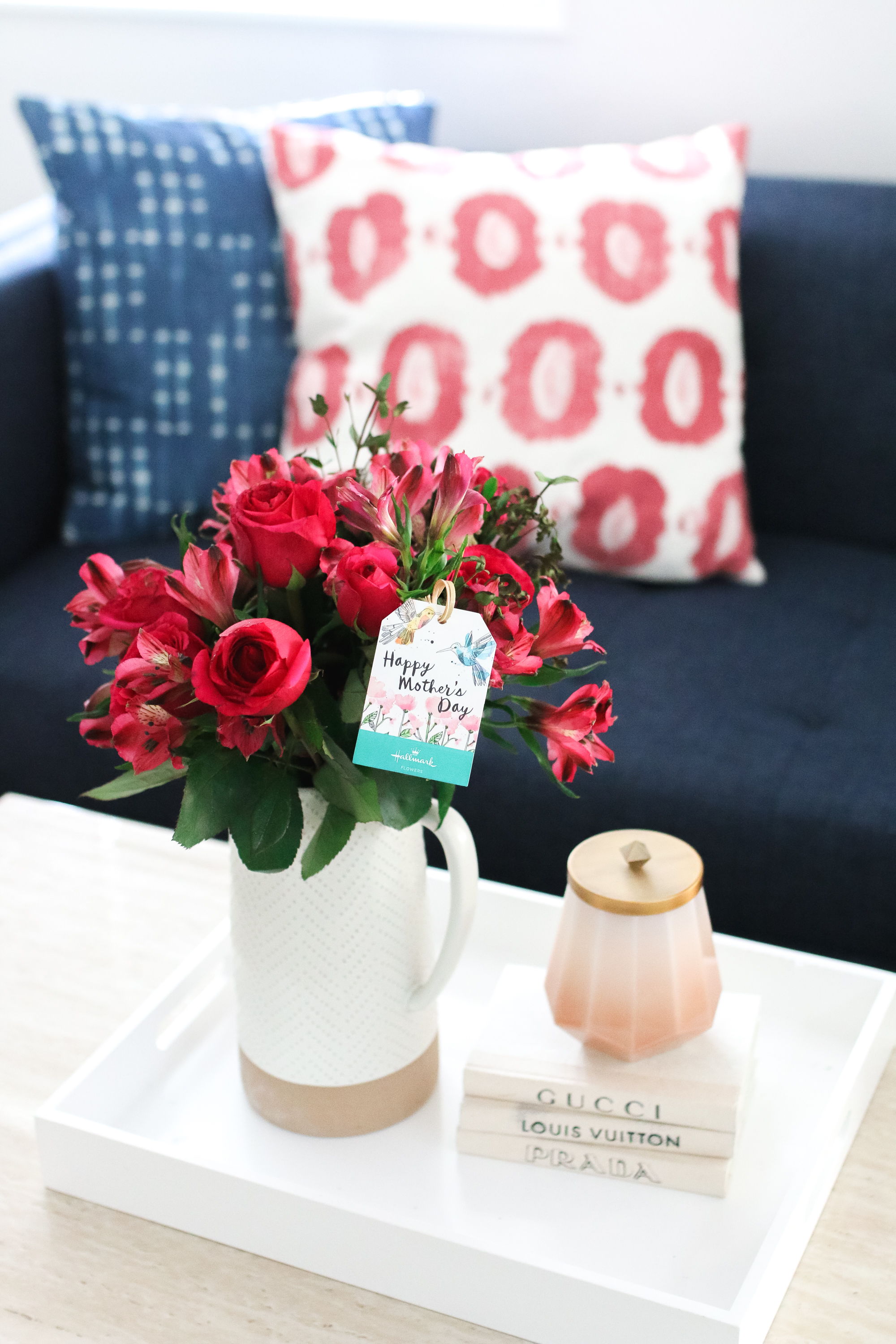 3. Ask for a few hours to yourself. Whether it's sleeping in while the family makes breakfast in bed for you, an appointment to get a massage or pedicure, sometimes having a little "me" time for a mama is the perfect thing they need to refresh and recharge.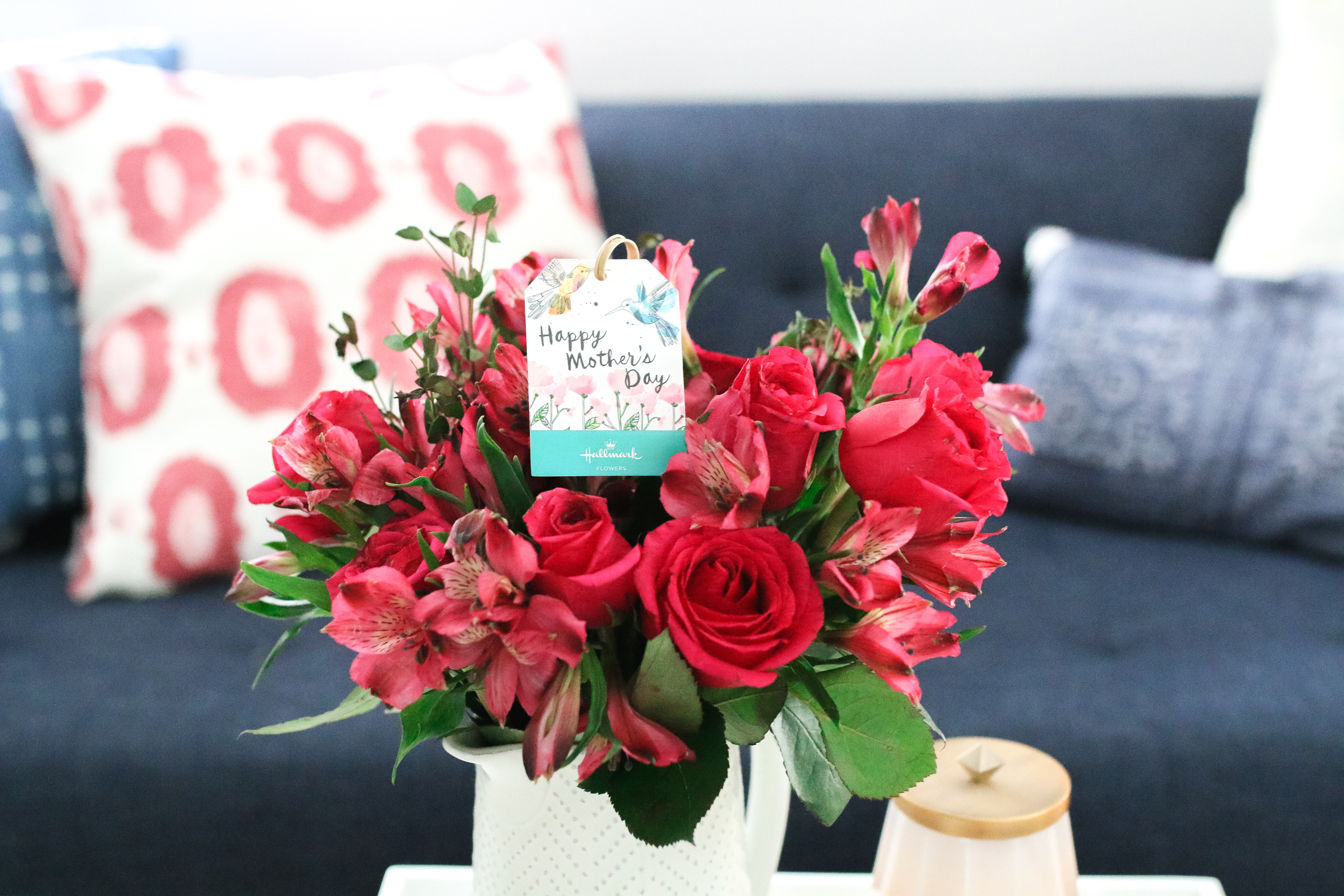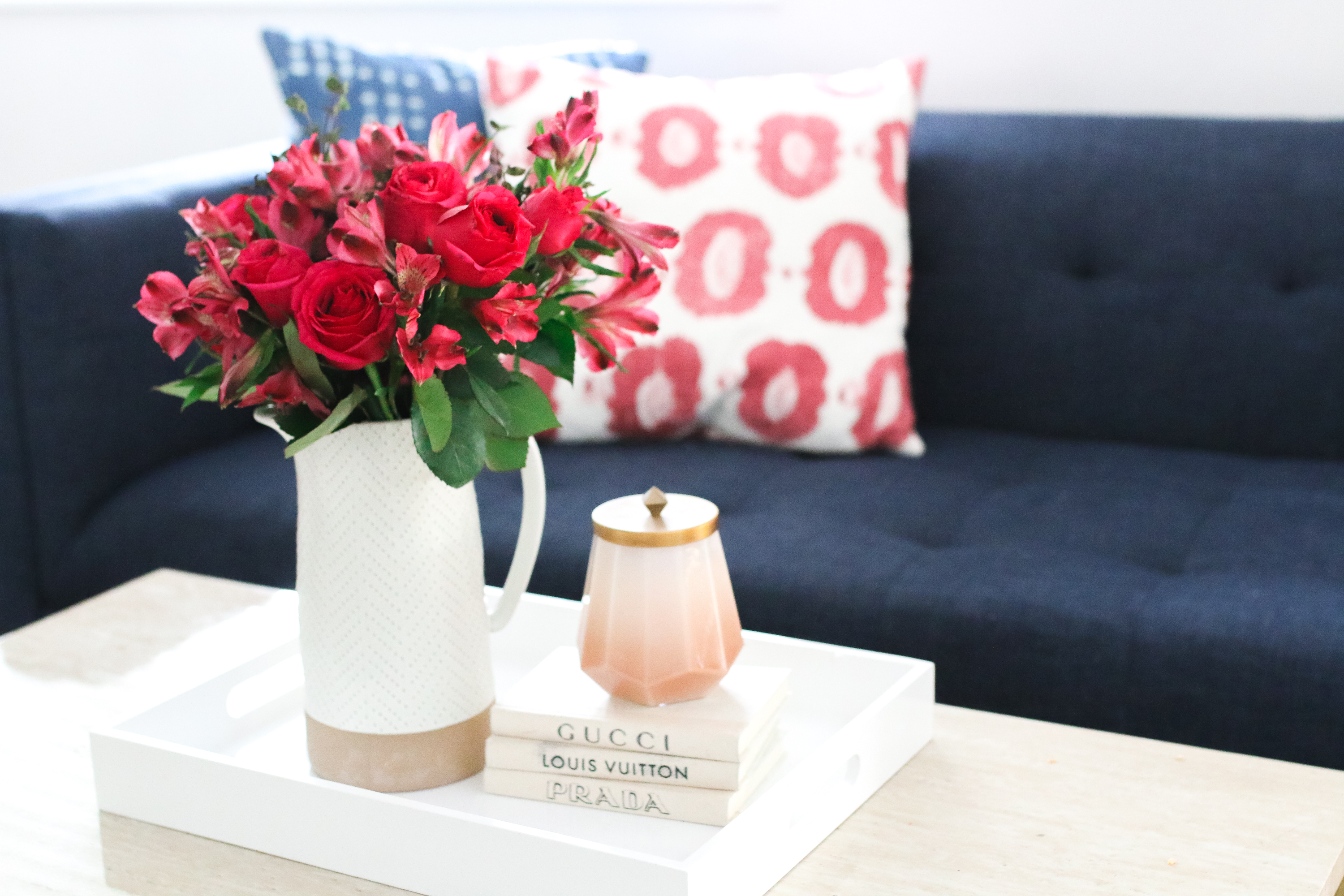 Roses and Lilies Bouquet seen here
4. Think outside of the conventional gift, and give a service that keeps on giving. Want to know what I asked Marvin for Mother's Day this year? I asked him for a house cleaner! Instead of spending his money on clothes or jewelry (because we all know I buy a ton for myself already), things like a house cleaner, professional organizer, a meal prep service, a nanny, someone to fix up that old bathroom.. a service that will bring value to your day to day is such a unique gift. To be honest, with our busy schedules, it is SO hard to find time to just clean the house, because "other" things are always more important. So leave it to the professionals who are good at what they do, to help you out!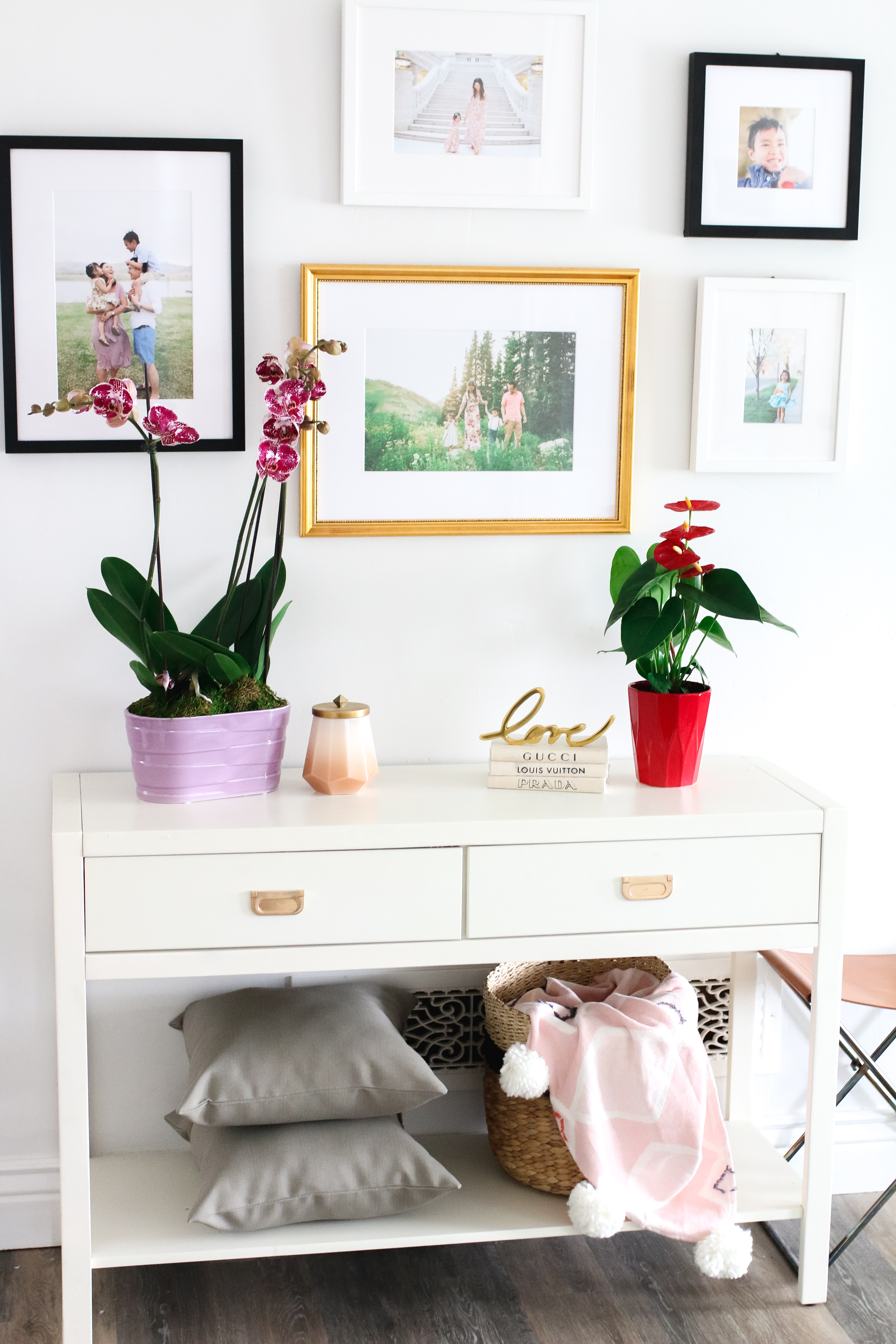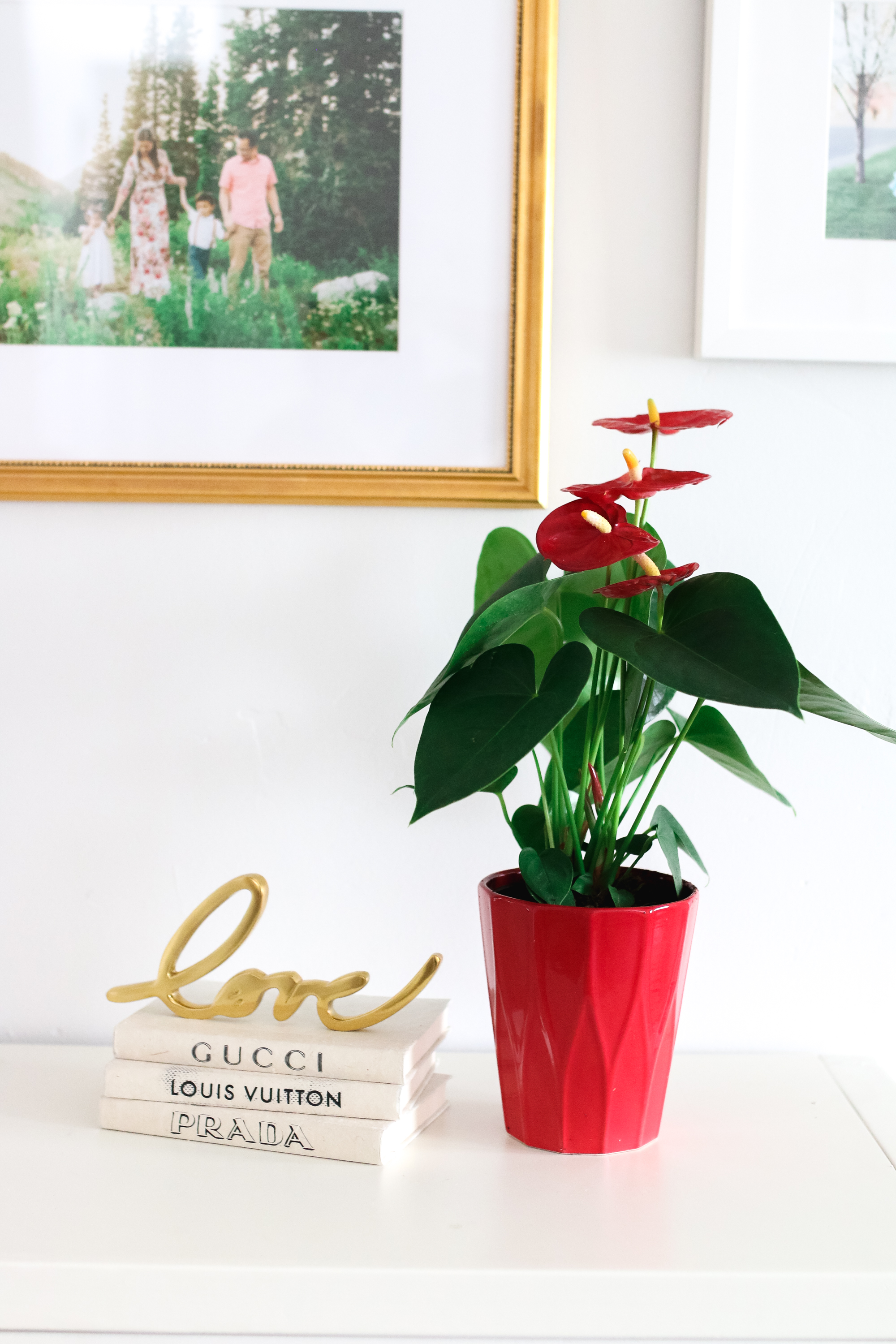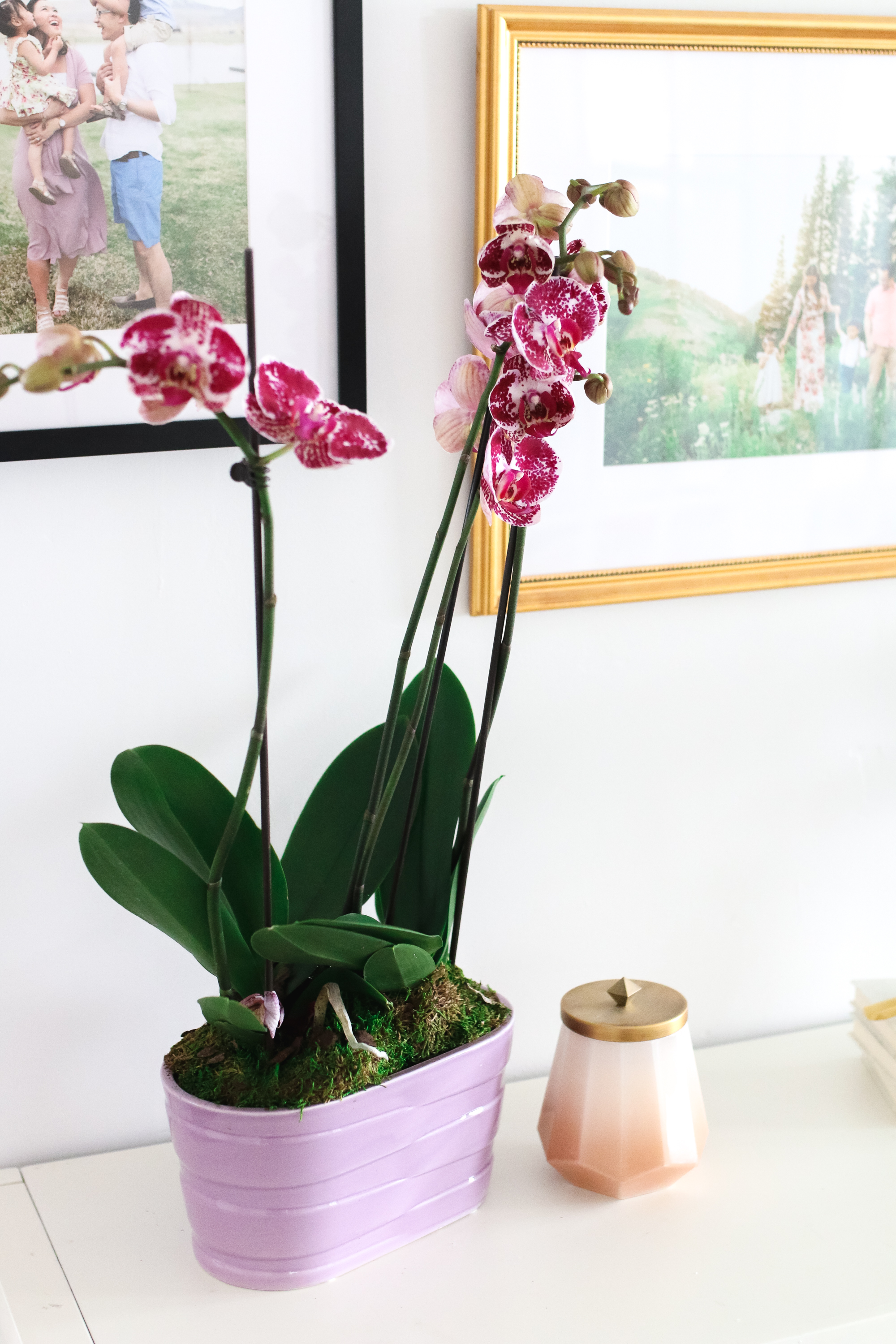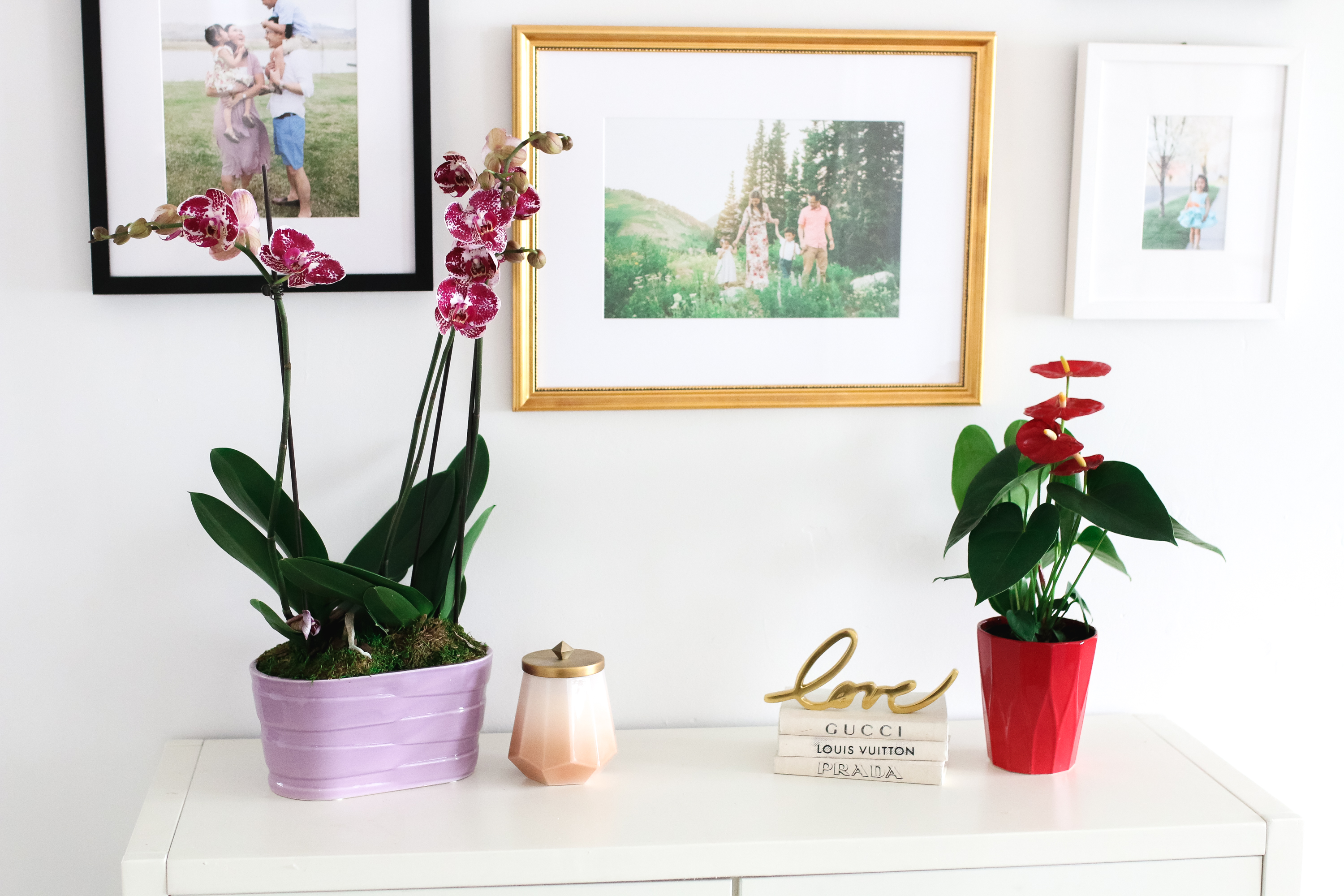 Pink Orchid Duo and Red Anthurium seen here
5. Take a family trip. Whether it's a staycation or a lavish trip, I definitely think that memories you make with your family are one of the best gifts! I love this idea and while we are still in the somewhat terrified to take our kids on trips stage, as they get older, this is something that I would love to do and look forward to! But really, it can be as simple as a trip to the Farmer's Market together, a hike up the mountain, a weekend trip to somewhere where you have to stay in a hotel, or something even more grand, whatever you have the means for!
What are some of your favorite Mother's Day gifts and traditions? Would love to hear them!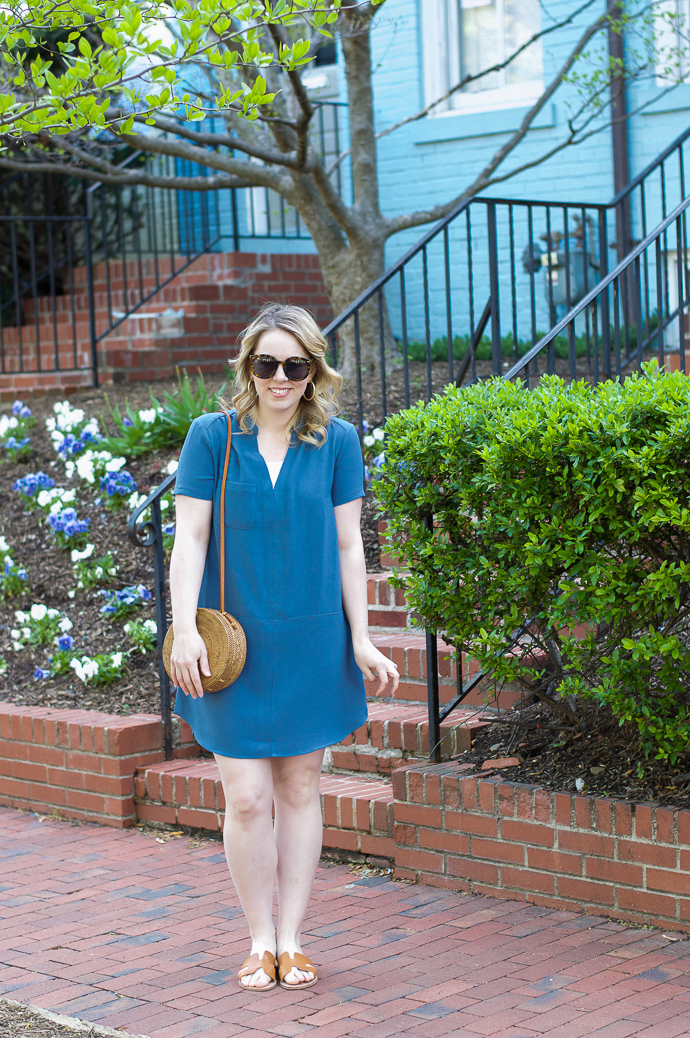 The winner of last week's most clicked link of On Trend Tuesday's Linkup is Rachel of A Blonde's Moment! Make sure to visit my co-host Kileen at Cute & Little for more stylish inspiration! And make sure to link up a fashion post below!