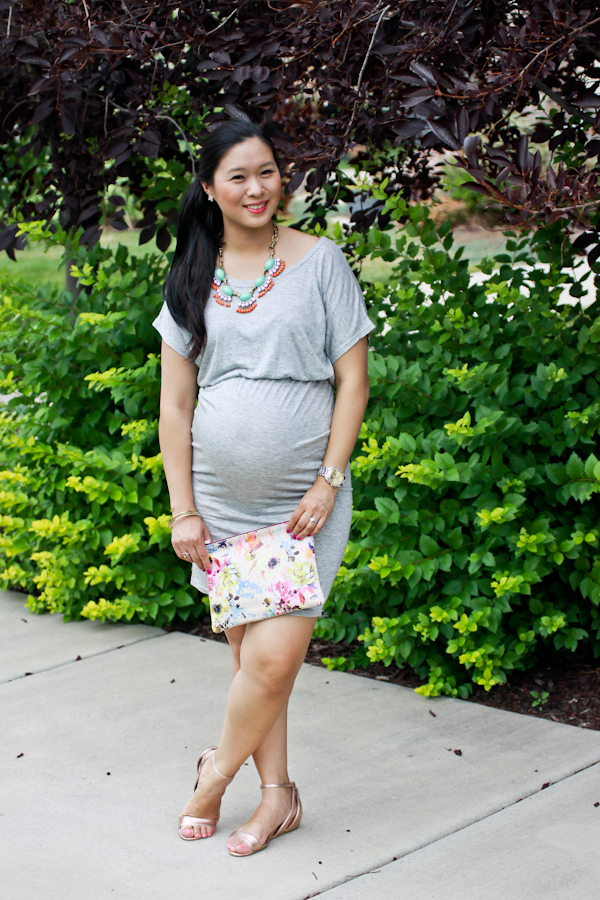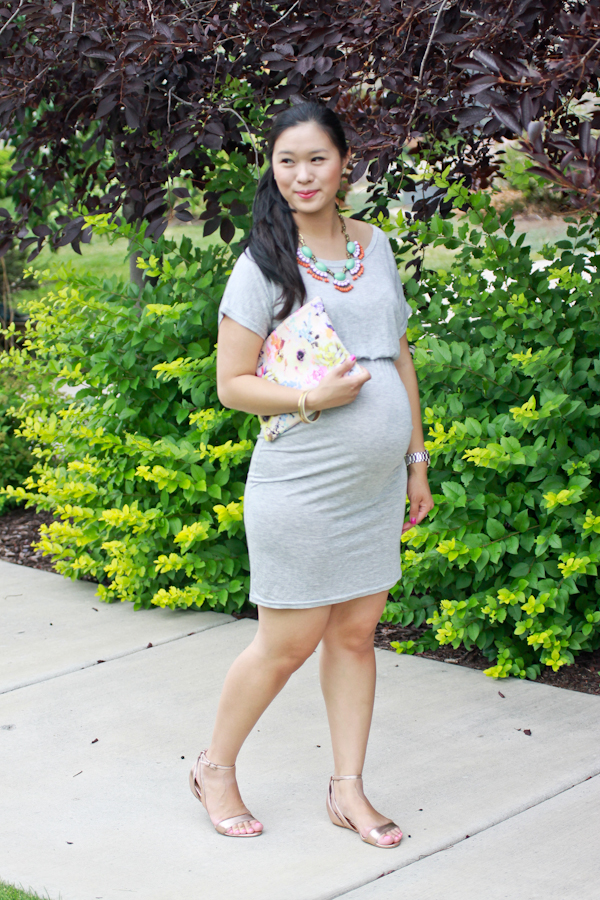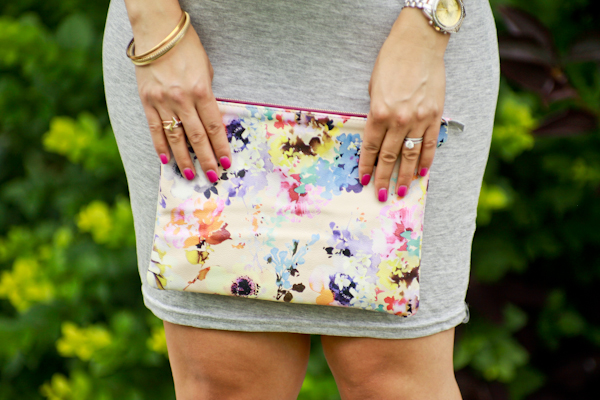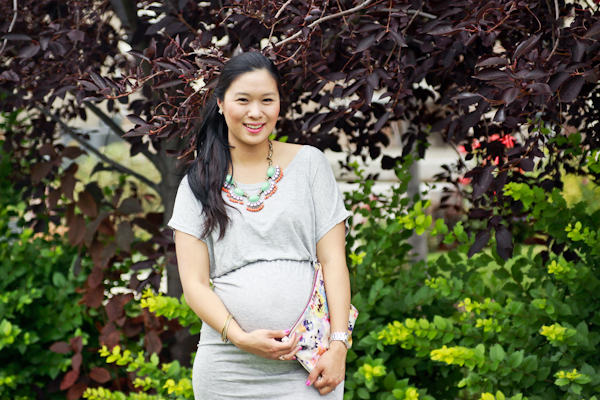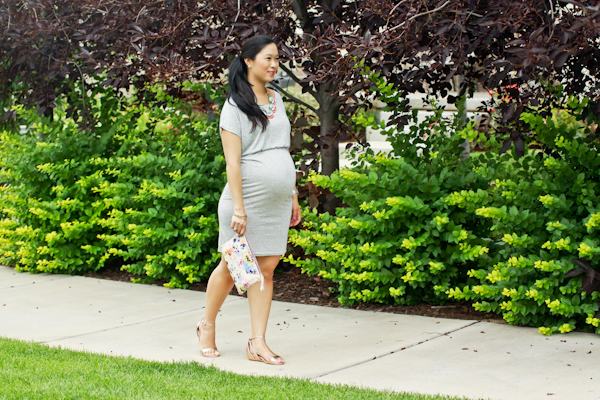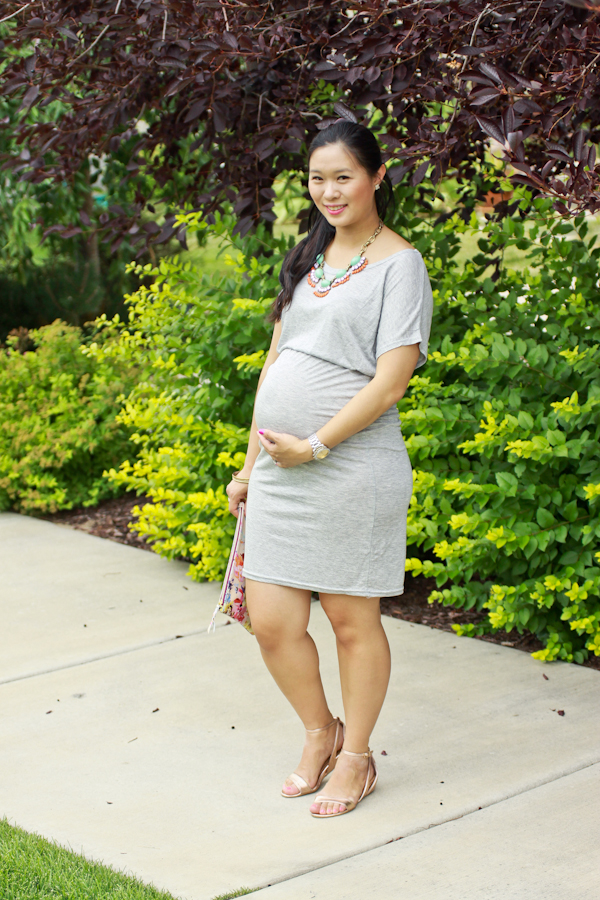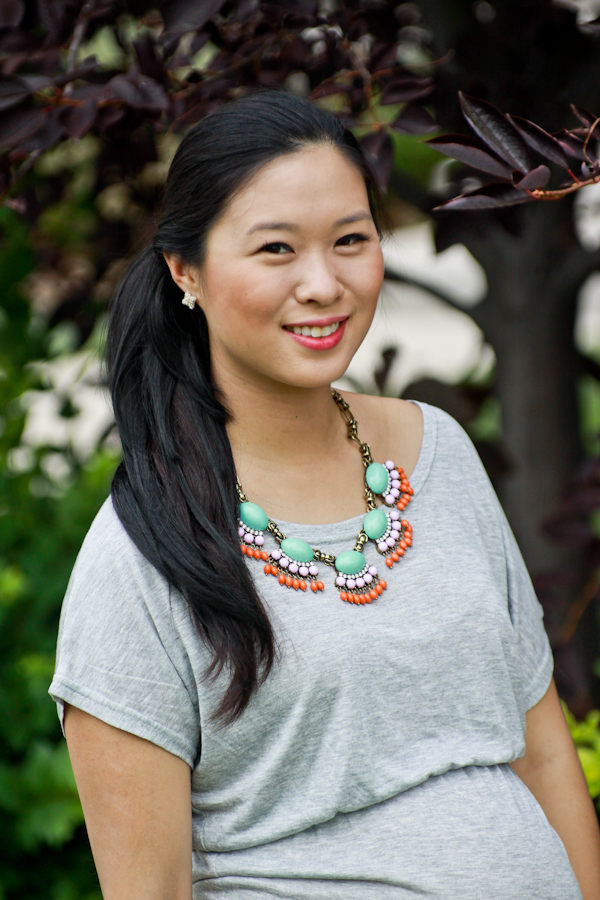 Because once in awhile it's OK to go for a plain dress and style it up with fun colored accessories, that's exactly what I did here.  I still haven't unpacked a majority of my jewelry yet, but this necklace is one of my all time faves so it came right out of the box when we moved.  And can I just tell you how much in LOVE with this clutch I am?  All of my bags to date have been pretty much one solid color and mixing it up with a printed (a really really pretty floral print) one was a must!
Don't know if you can tell, but I'm actually wearing some ponytail extensions here which makes me hair look way fuller and this will be a must after the baby comes and all my hair falls out (well a good chunk of it, wahhh).  It's a different yet fun way to spice up the hari with a new style… with hardly any effort and that's totally what this mama is looking for these days.  🙂
Outfit Details:
Dress c/o Riffraff
Necklace: Brina Box
Sandals: Sole Society
Clutch: K.slademade
Ponytail c/o Hair2Wear
Like what you see at Riffraff? Take 10% off with code SANDYALAMODE!  And don't forget, Wednesday is the last day to enter my $100 gift card giveaway to Riffraff over on my Instagram page, all you have to do is comment on that photo with your fave trend of 2014 and tag 2 friends!