Just wanted to drop in and wish everyone a Happy Lunar New Year! Our little family of three celebrated by venturing out to a friend's house for a celebratory FEAST! I'll let the pictures do the talking.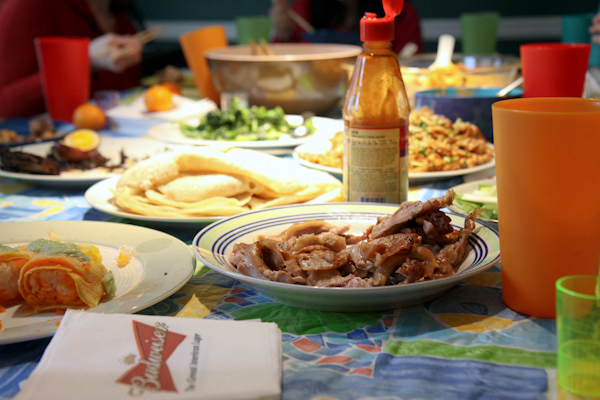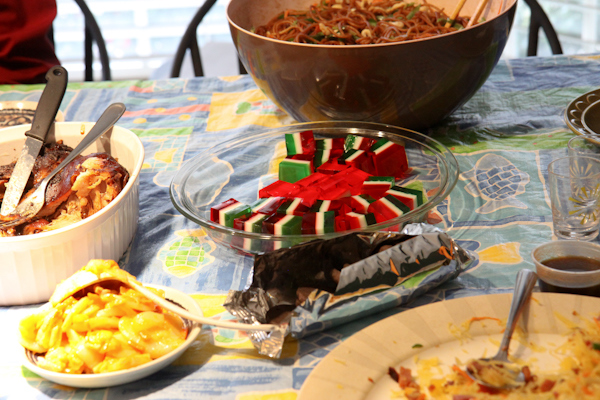 We seriously had like 4 courses, ate for hours and stuffed ourselves silly.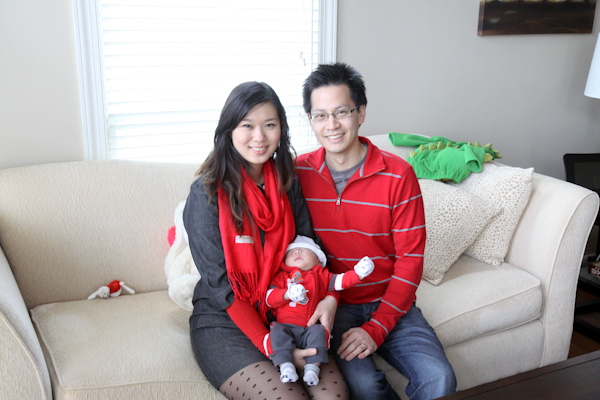 Yay! Family photo! 🙂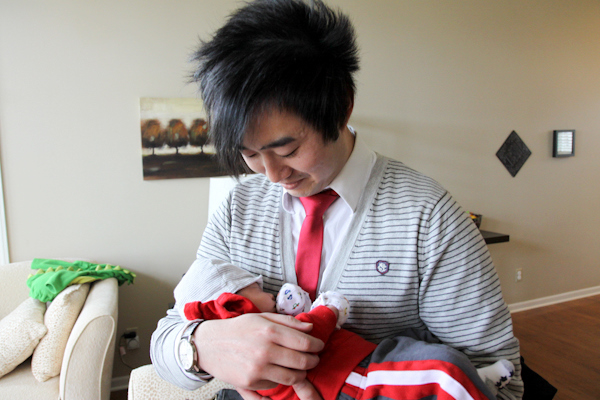 Uncle Sam starting his lessons already. Lessons on what? Not sure…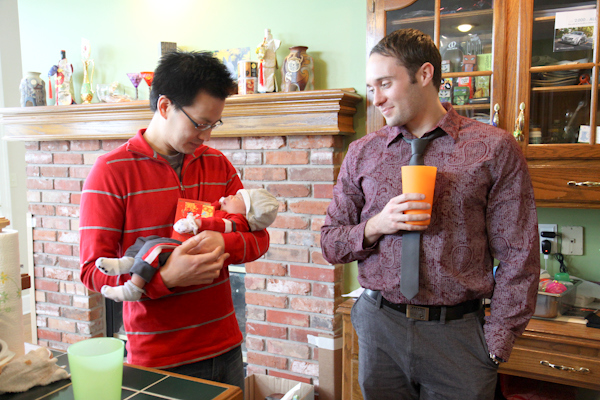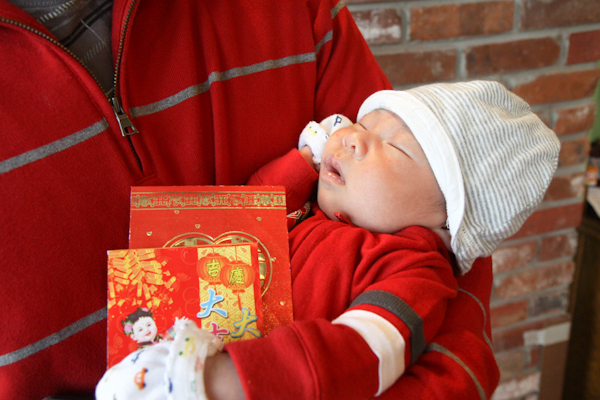 Austin received two red envelopes – lucky guy!
Ladies posing.
Baby Austin meets Baby Wesley for the first time! And 1 year old Audrey is super confused on which one is actually her brother haha!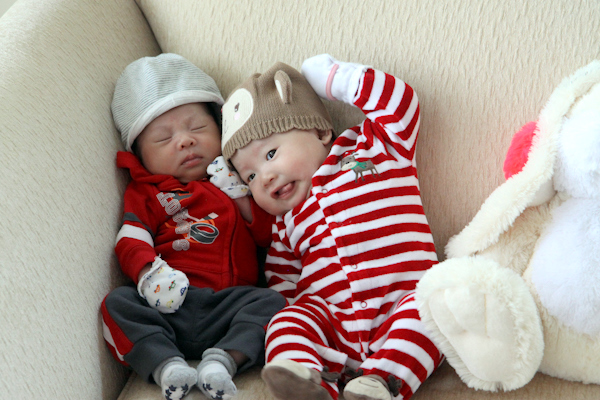 These two are sure to be buddies. 🙂 What we learned from the outing… Austin can sleep through all sorts of noises, positions and different people holding him~!
P.S. The winner of my two year blogiversary giveaway for a February Feature Sponsor spot on my blog is Alison of aPearantly sew! Congrats girl! Please send me an email at sandyalamode(at)gmail(dot)com to claim your prize! 🙂
Hope you all have a prosperous and healthy Year of the Dragon!