Last Saturday, Austin turned 1 month old! For the Chinese, reaching your 1 month birthday (man yue) is quite the big deal. But seriously, not only is it a celebration for him… but we survived the first month of parenting! I've got to say, raising a newborn is a real test of patience, arm muscles, mental, physical, and emotional boundaries. Our little man is so worth it though!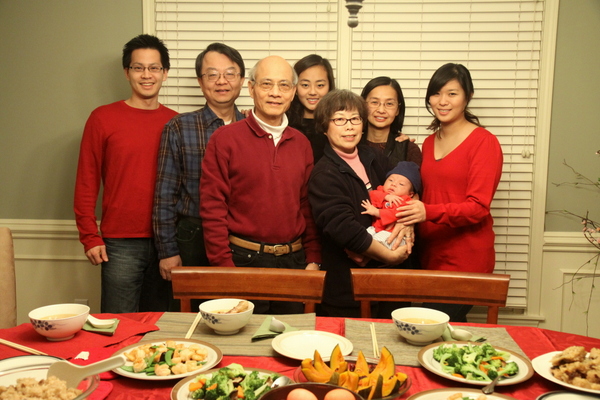 We had some family come to visit Austin for the first time and join us in a feast to celebrate.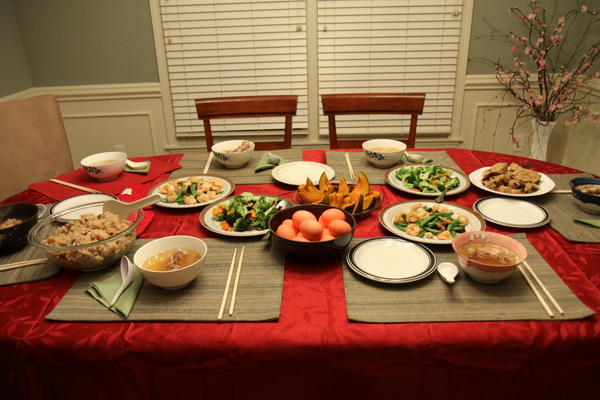 Red-dyed eggs are made to symbolize happiness and the renewal of life.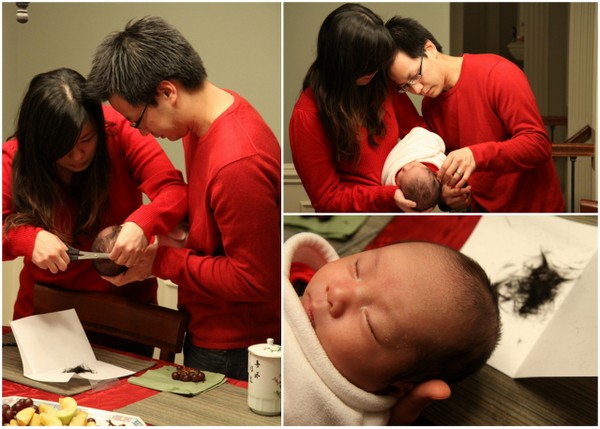 And many babies get their heads shaved so that their new hair will grow in thicker. However, we were too chicken as parents to shave his head, so instead, we trimmed his mullet and cleaned up his long hairs. The hairs will actually be brought back to Taiwan to be made into two different calligraphy brushes. One bigger brush will have his birth information and Daddy's name on it and a smaller brush will have his birth information and my name on it. These two brushes will be made of marble and are a keepsake for Austin to be given to him on his wedding day. How cool is that!? Aren't traditions so fun?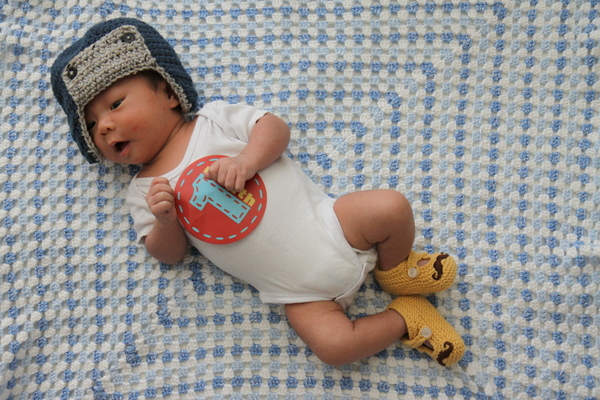 Look at my cutie sporting all sorts of handmade goodness. Aviator hat c/o The Sunshine Stitch, Mr. Mustache Booties from Pleasantly Plump Knits, and handmade blanket from my coworker Lopa (thanks girl)!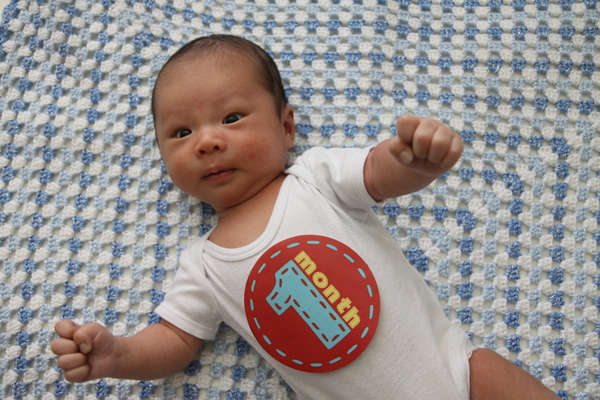 Austin is saying "Look at me, I'm a big boy now!"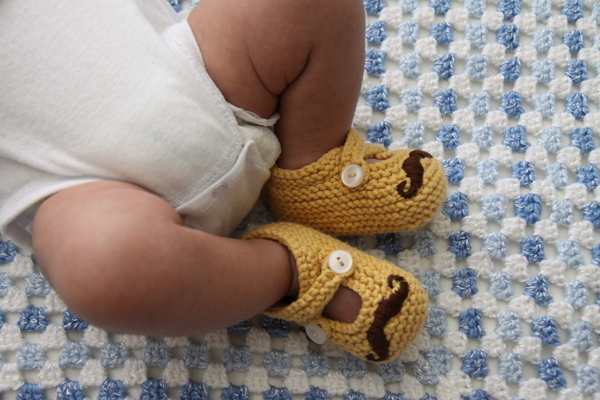 I can't get enough of his little feet. Bare feet. Feet with booties. Whatever it is, it's one of my fave body parts on him!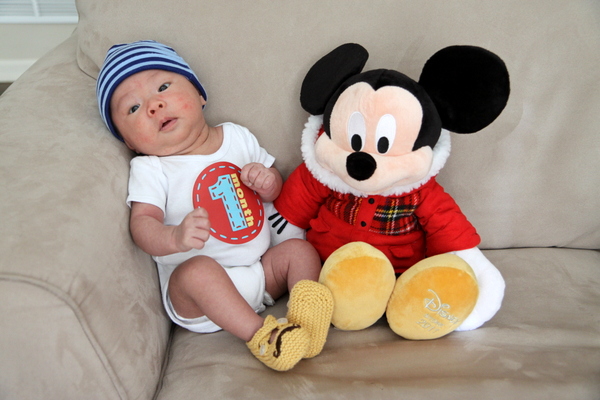 And here he is with his friend Mickey! They are about the same size… for now!