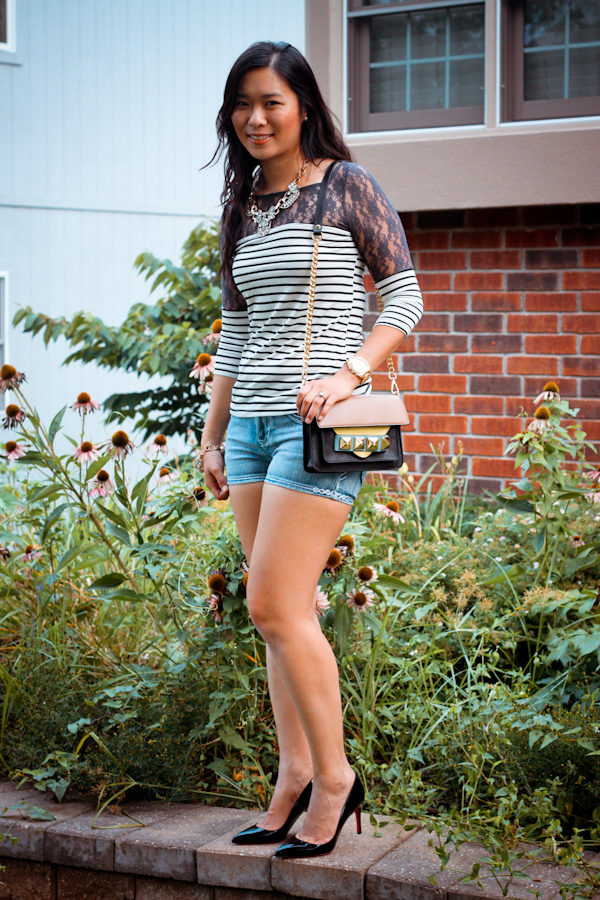 Hope everyone is having a great week so far!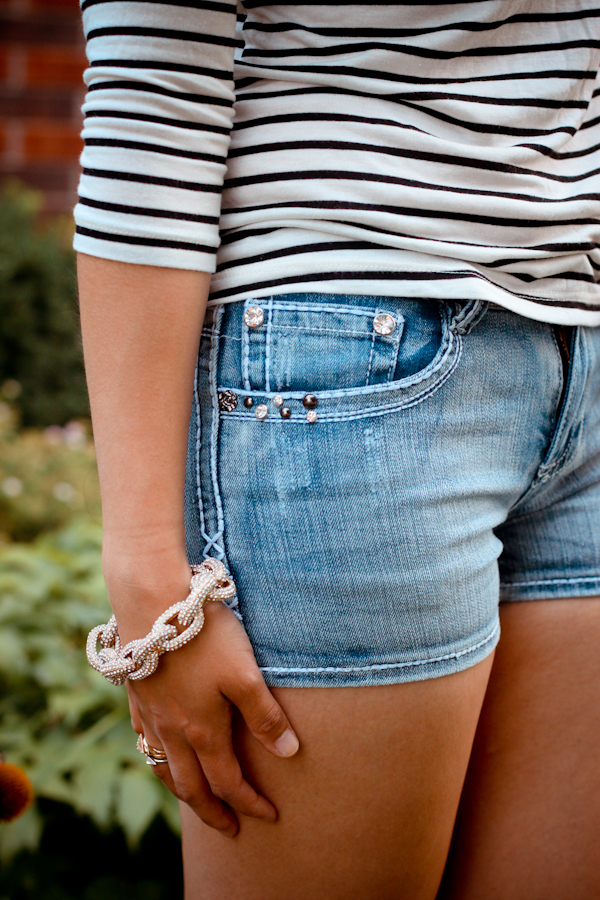 Playing dress up with denim shorts today. It's so crazy that school is starting up again, which means Summer is almost over. However, I am hanging on to the warm weather by wearing shorts as soon as I get home from work and pretty much all weekend.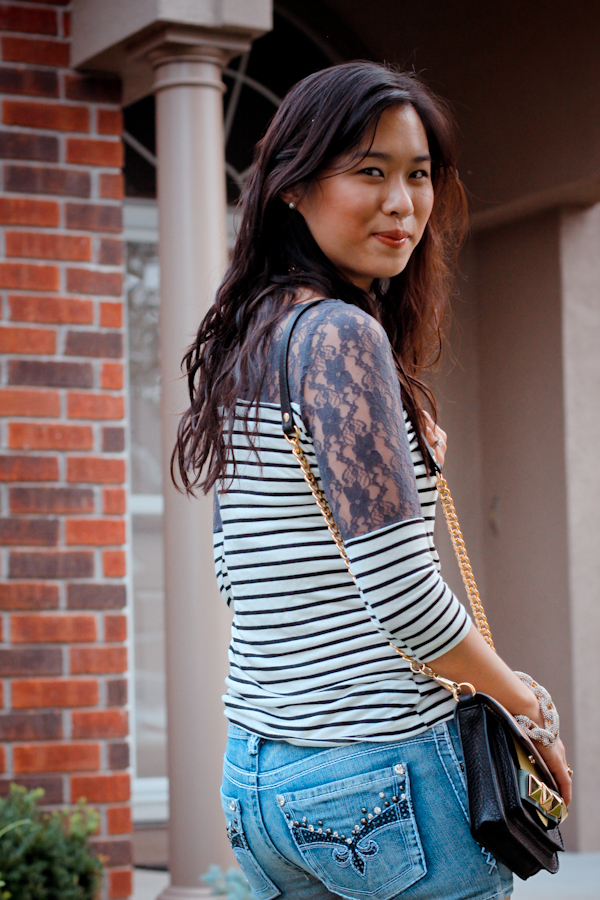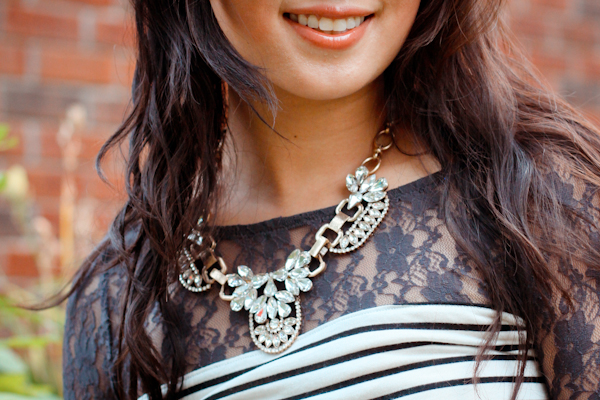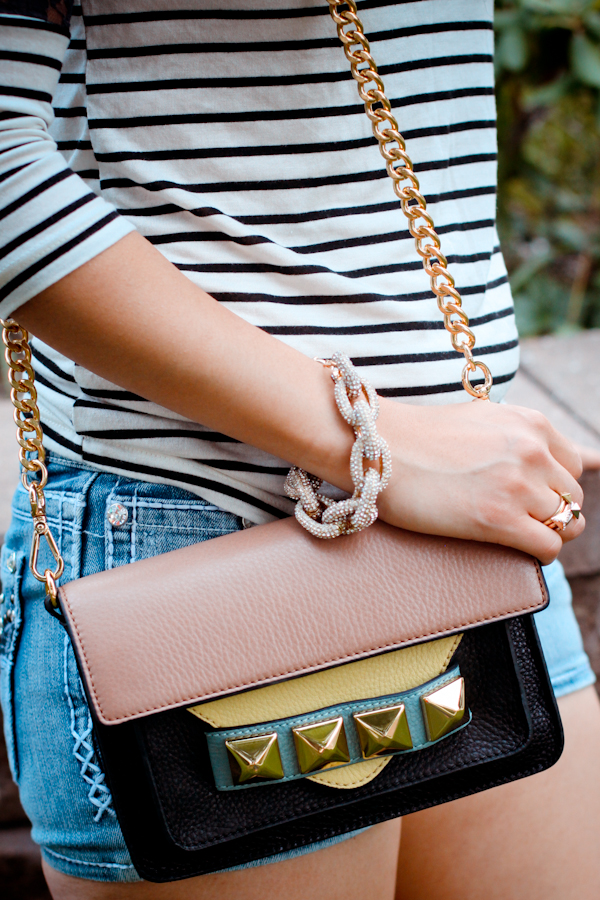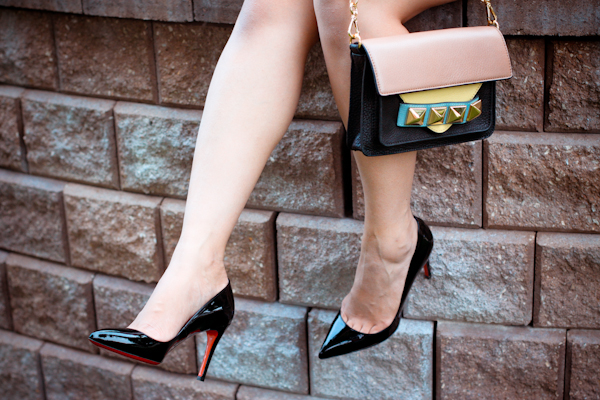 Fancy jewelry, a lace/striped shirt, my new favorite mini bag (it can be a clutch too, seriously LOVE LOVE LOVE it!), and patent leather heels really dress this outfit up!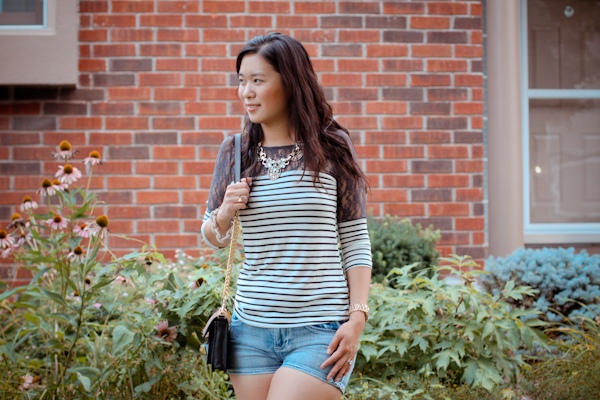 I am so thrilled that I've been asked to be a part of the Rose Royce Fashion Blogger Brand Ambassador contest. The winner gets an all expenses paid trip to NYC for New York Fashion Week! I would love the opportunity to go, so I just need your help in VOTING if you have a moment to spare! All you have to do is click this link and click the VOTE button (once an hour)! You can vote through August 31. Thanks so much, friends! And if you are a fan of the denim, stay tuned for a second post which will include a coupon code to Get The Loox, where you can get your own Rose Royce denim!
Linking up to Fashion & Beauty Finds and Because Shanna Said So!
Outfit Details
Top: Hazel and Olive
Shorts c/o Rose Royce Clothing
Shoes: Christian Louboutin
Bag c/o Linea Pelle
Necklace c/o T+J Designs
Bracelet: Apple Of My Eye Jewelry