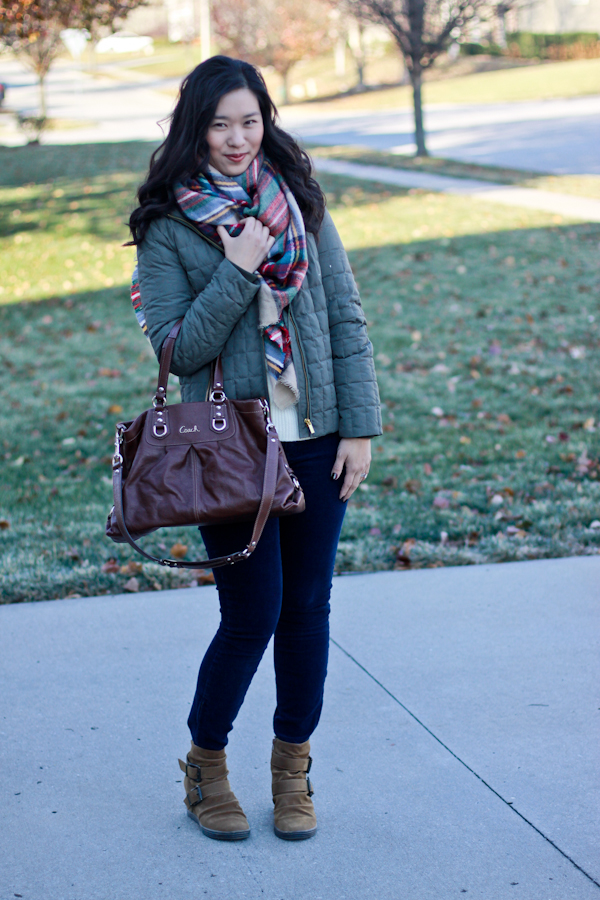 I'd like to introduce to you my new J.Crew Factory quilted coat. I actually bought this a few months ago in California (but didn't need to wear it there and lugged it all the way home) and I must say, I wear it pretty much all the time now. The green color I feel is actually a great neutral and goes with a lot of my outfits! And I am pretty much wearing it ALL the time!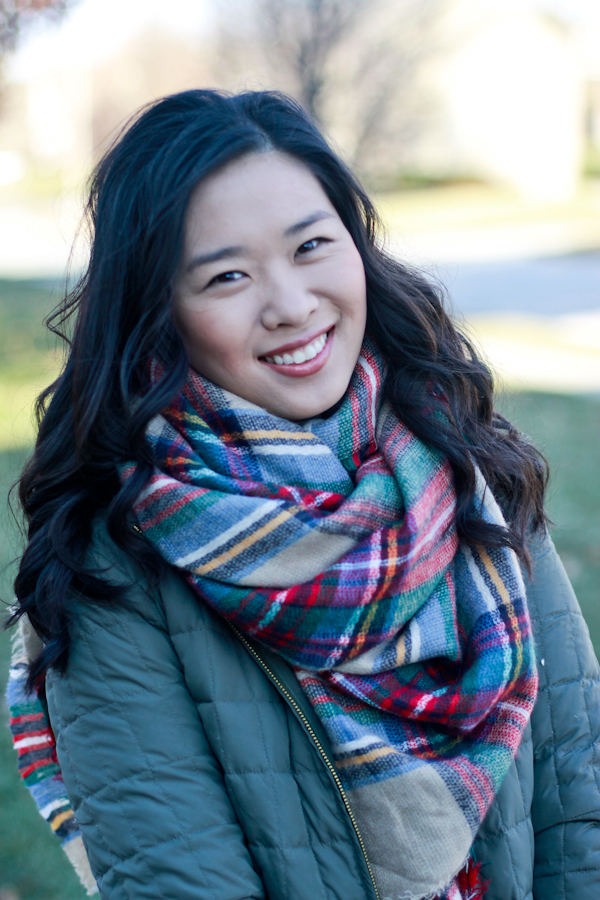 And this Zara scarf? Well you know I wouldn't be a proper fashion blogger without owning it (or a variation of a plaid scarf). 🙂 I love the Christmas-y colors, the blanket like size and holy heck is it warm and cozy!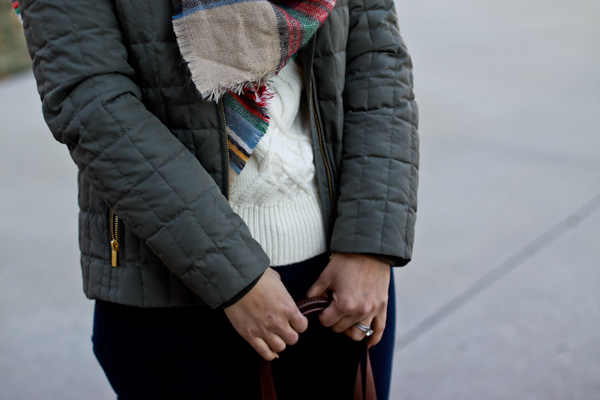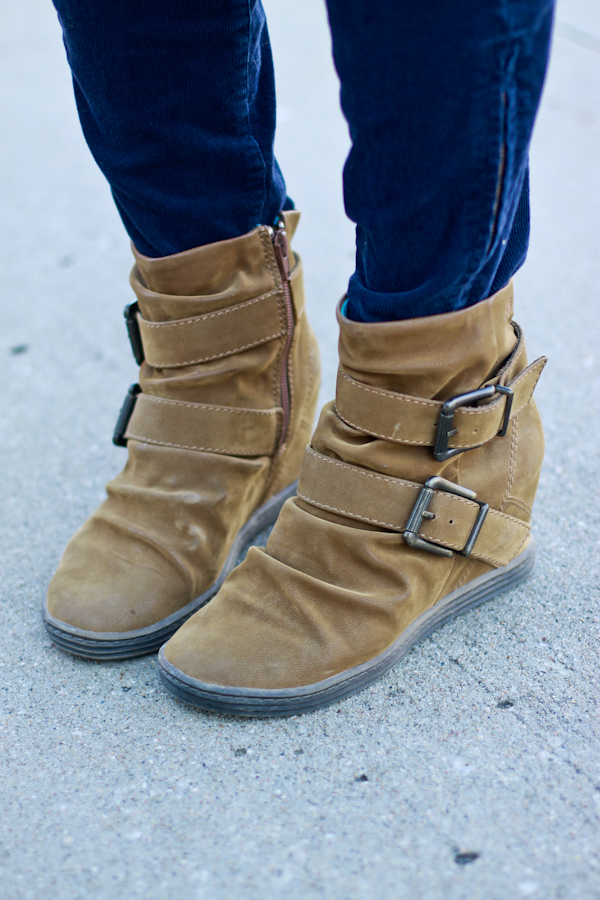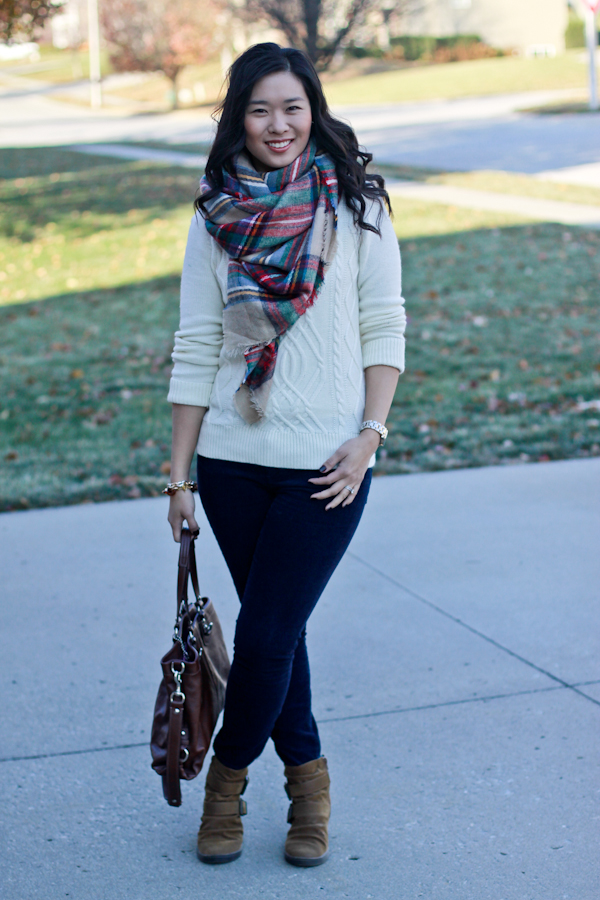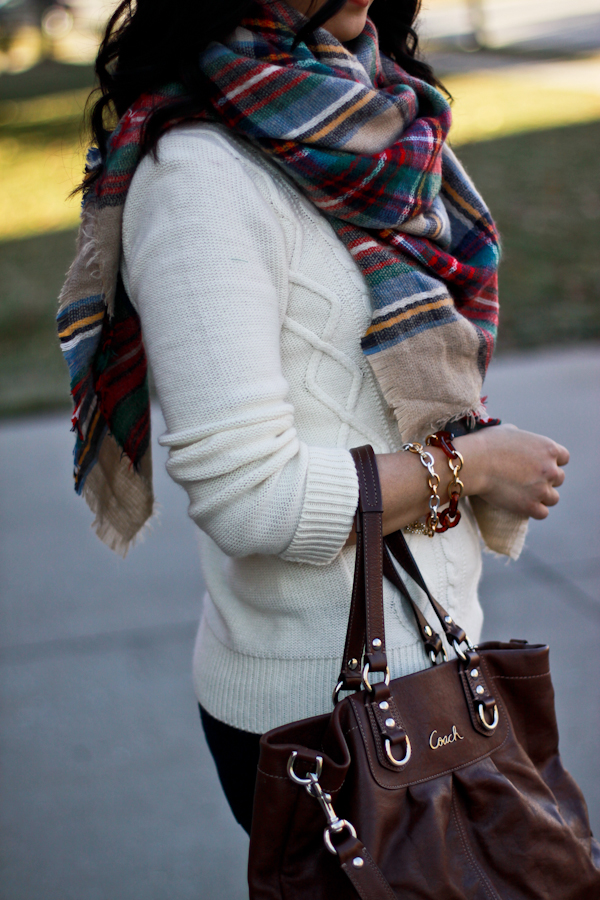 I'm not really sure how I tied this scarf, I usually love playing around with new ways of wearing scarves and I totally could probably not replicate this again, although I wish I could!
Outfit Details
Sweater: Target
Coat: J.Crew Factory
Scarf: Zara
Bracelets c/o Daily Dose
Pants: J.Crew
Shoes: Blowfish Shoes
Bag: Coach
And for those of you who don't watch X Factor, oh my goodness, the couple Alex and Sierra are amazing and you must listen/watch the song "Say Something" that they performed last night. I couldn't stop listening to it for 2 hours straight, gave me chills and brought me to tears, it was THAT good!!