And this is the fourth and final installment of "Dressing The Bump" for "is she pregnant or just fat beginning of second trimester" period of pregnancy.  🙂  This is one of my absolute favorite ways to dress up a bump… and it's with a maxi dress.  If I could wear a maxi dress every day for the rest of my pregnancy, I probably would.  Dresses are great because they are a whole outfit in themselves.  The way some of them (like this one) molds to the bump is just wonderful and not having to shave your legs is a real bonus.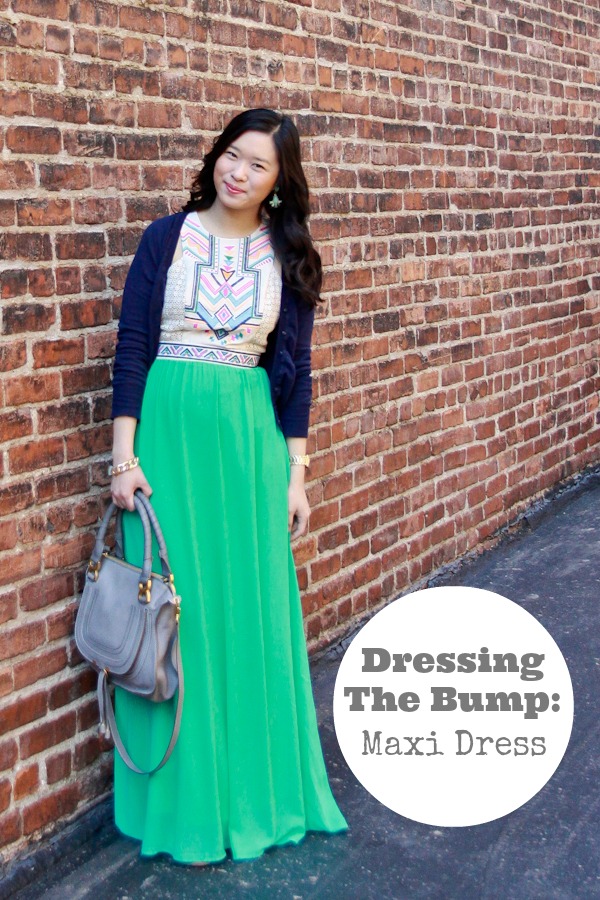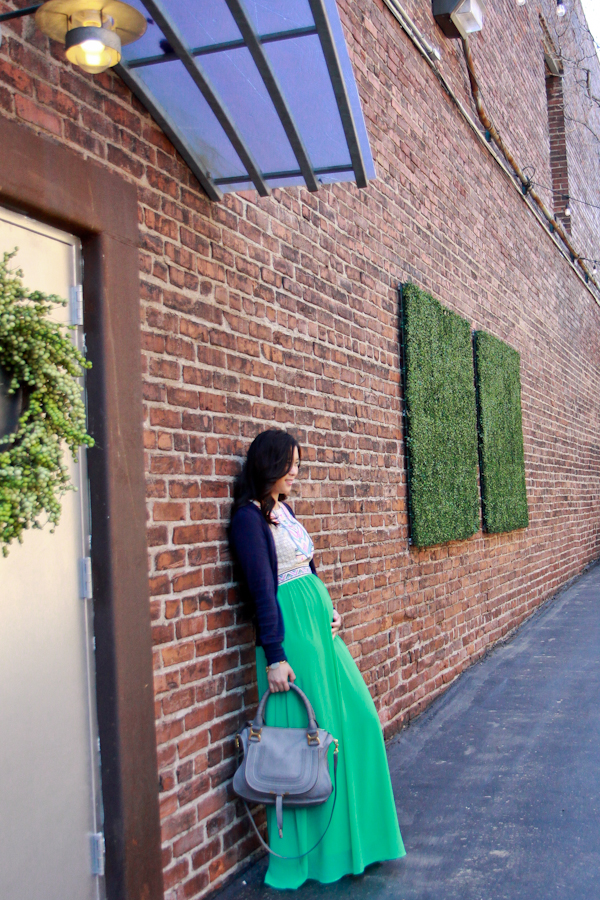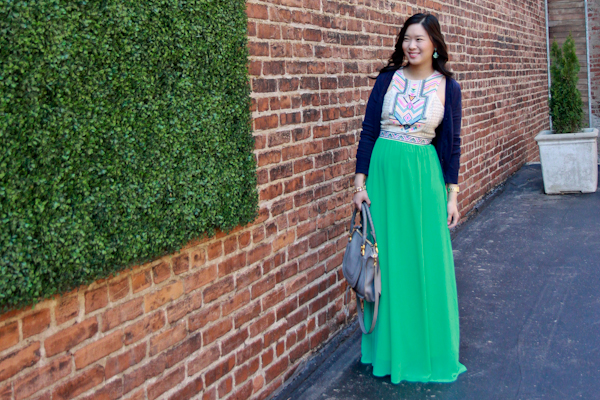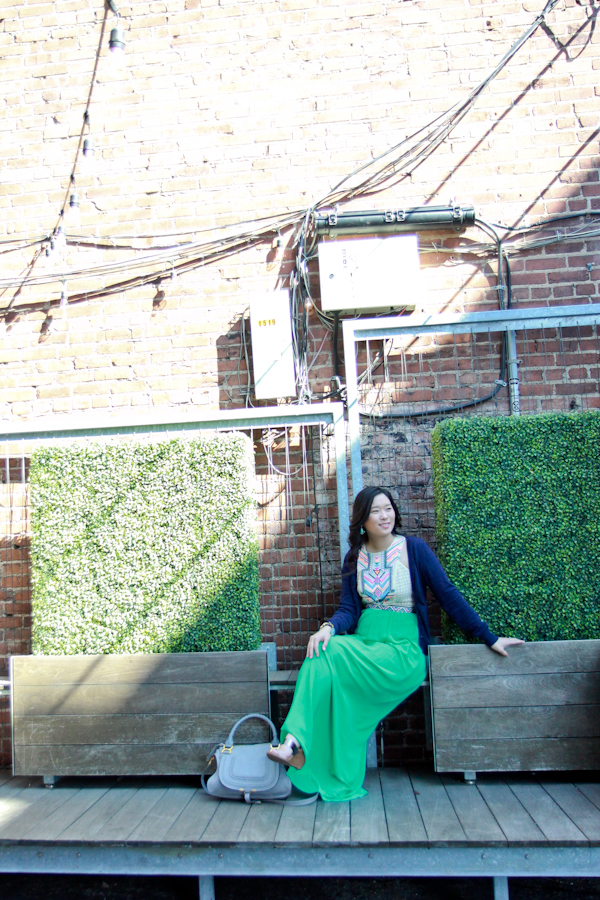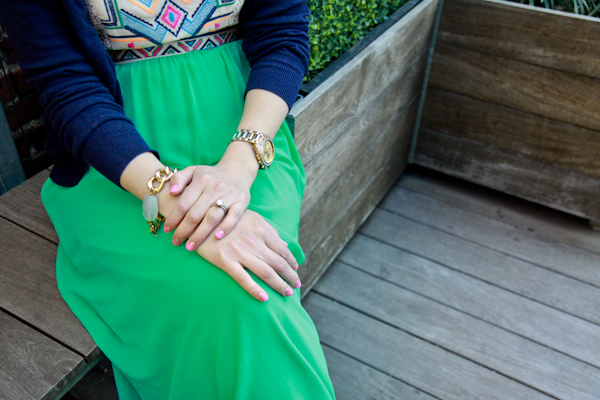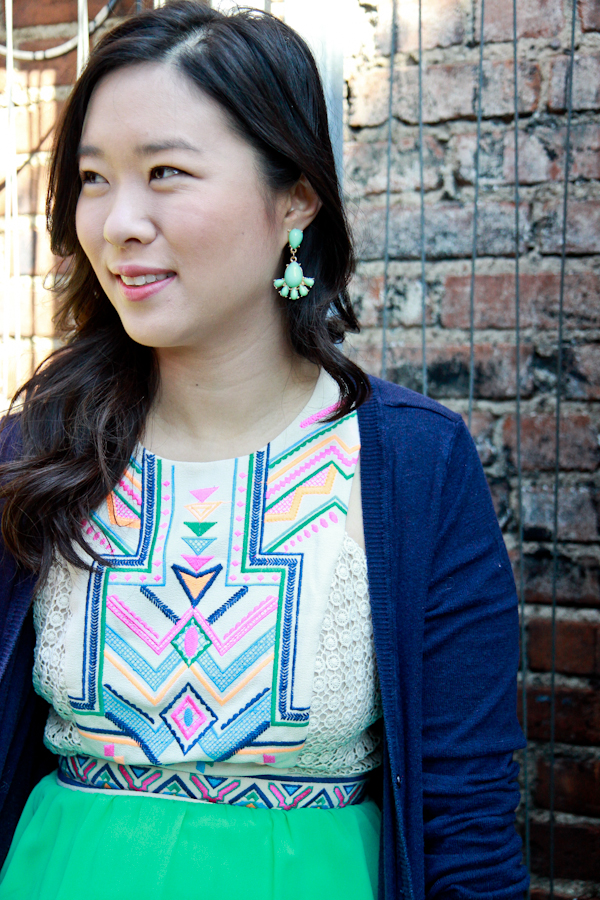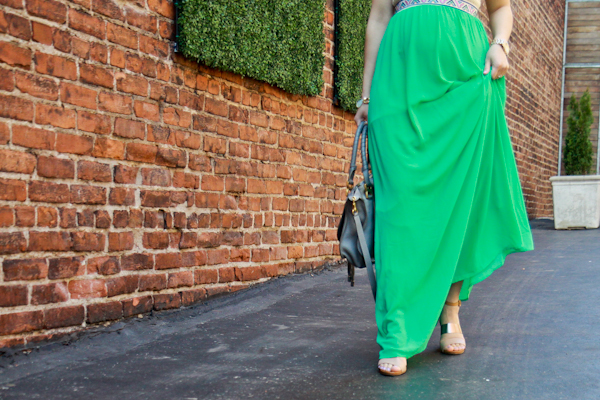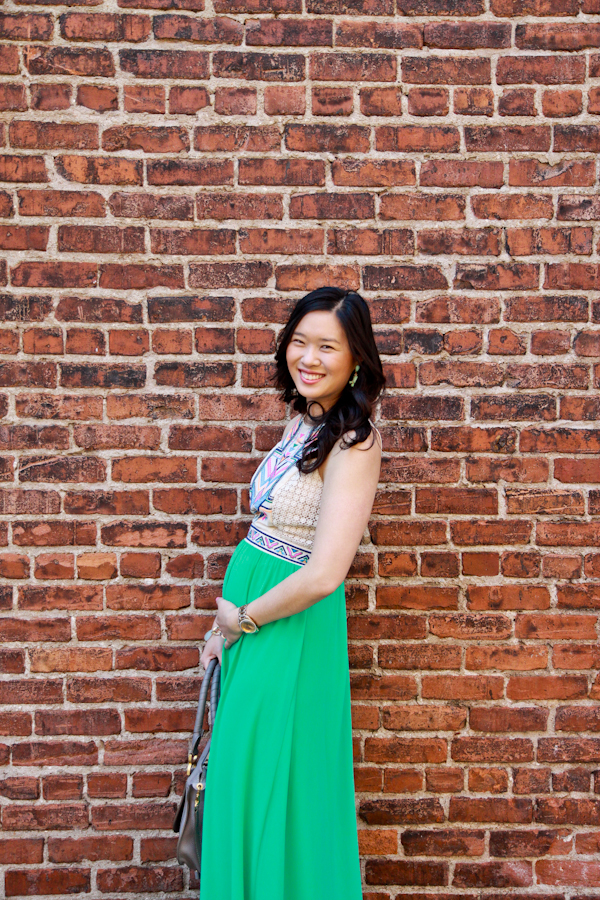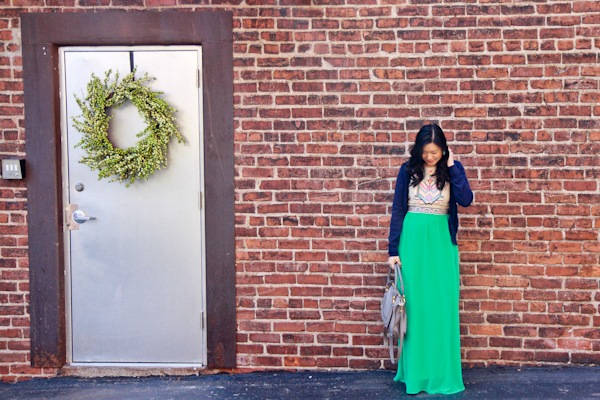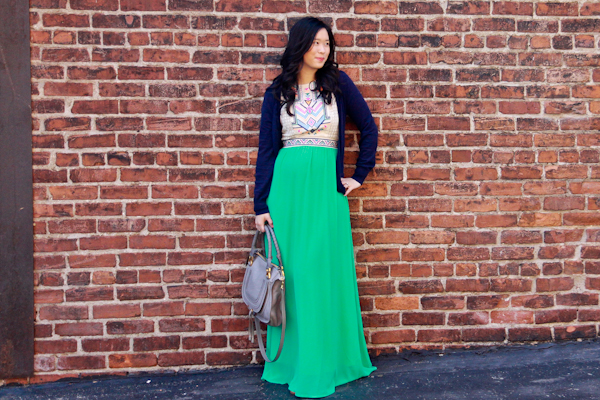 Outfit Details:
Dress c/o Riffraff (take 10% off your order with code "sandyalamode")
Cardigan: Forever 21
Shoes: ShoeMint
Bag: Chloe
Earrings c/o Hello Cheeseburger
And if you missed the previous looks, here's a little cheat sheet collage I put together for you to reference back to if you want to see them all at once!