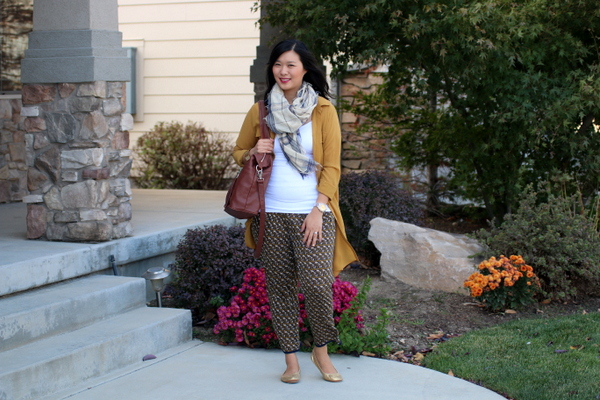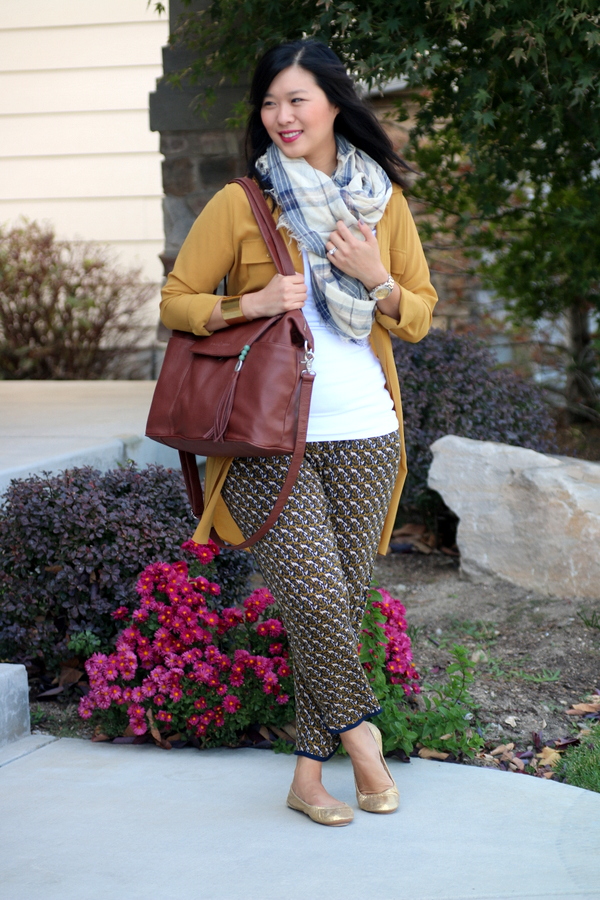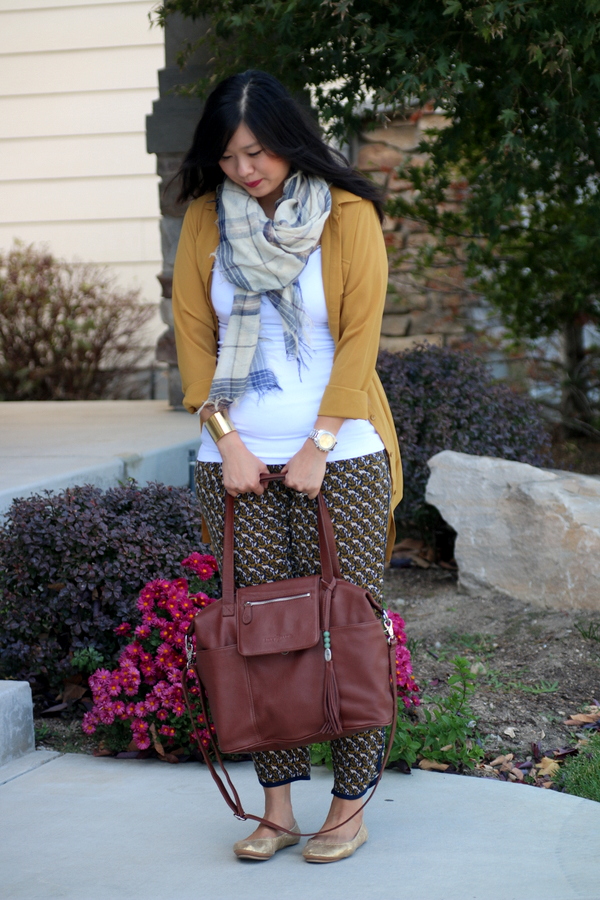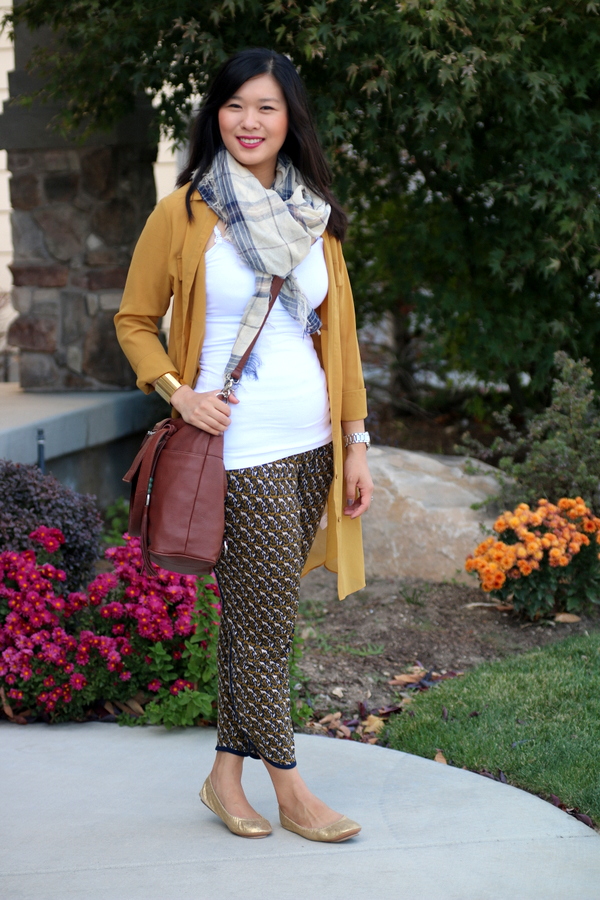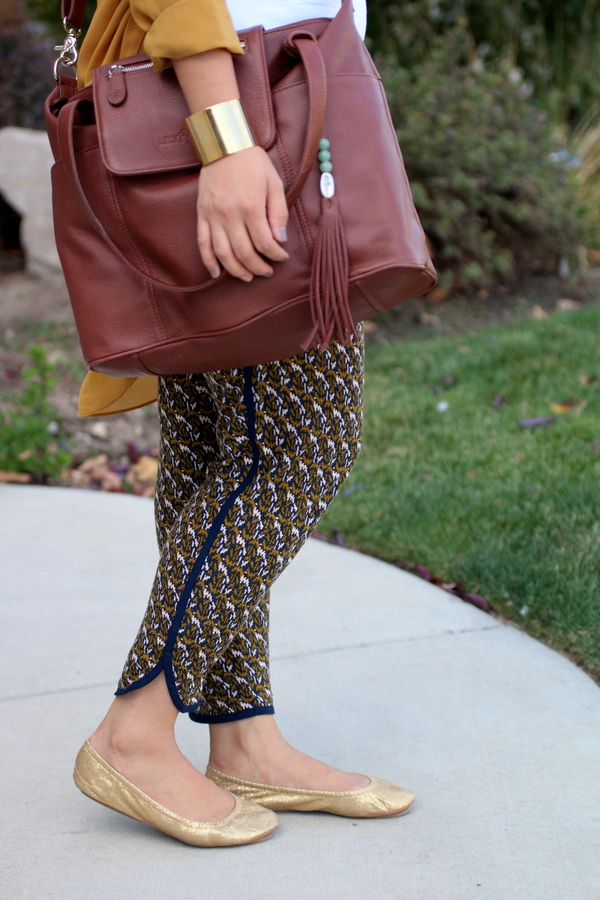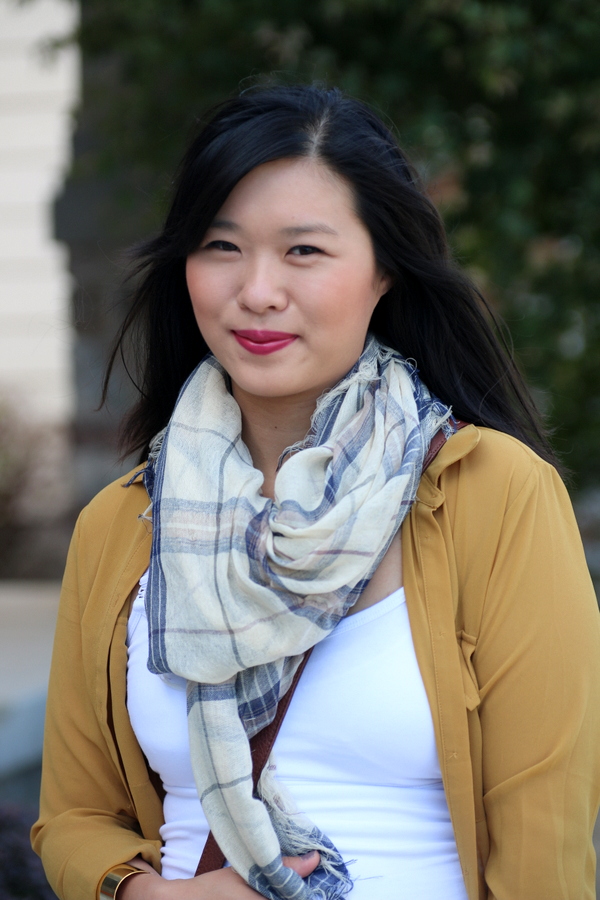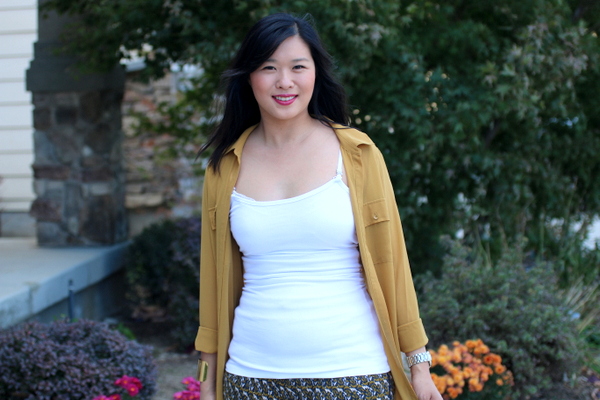 Outfit Details:
Nursing Shirt c/o Undercover Mama
Lace Bra: Coobie
Cardigan: Gracie B.
Pants: Anthropologie
Scarf: Avenle
Bag: Lily Jade
Flats: GAP
You wouldn't be able to tell from the first few pics, but my shirt is not really a full tank top, but it's half of a tank top without the straps! 😉 Because I am in full on nursing mode, the Undercover Mama shirts are the best layering nursing shirts for wearing under clothes! They have these innovative clips and hooks that hook on to nursing bras, making it easier to take off and nurse than having to take your normal tank top straps out through your arms. They come in a ton of different styles and this one I am wearing is a slimming one, because we all know that the postpartum pooch is the hardest thing ever to get rid of, especially with baby #2, gah!! I will say though that half of my nursing bras are Coobie ones, which don't have traditional nursing bra clasps, but the Undercover Mama's work on those as well. These bras are soo soft and great for sleeping too (see the little lace peeking out in the last pic?). These bras come in lace and non lace varieties too!
And for my other friends who couldn't care less about nursing… here's a classic Fall outfit for you! I love wearing gold, mustard and navy hues together for Fall, not to mention they are Michigan colors too. 🙂 But let's not talk about Football please…
What are your nursing must haves?