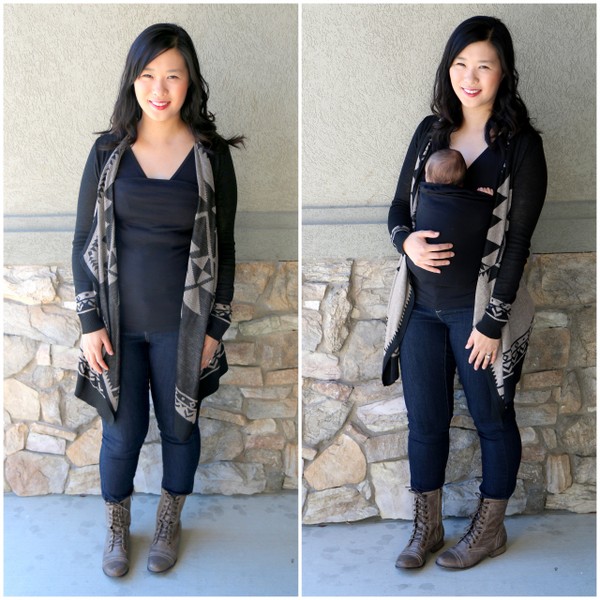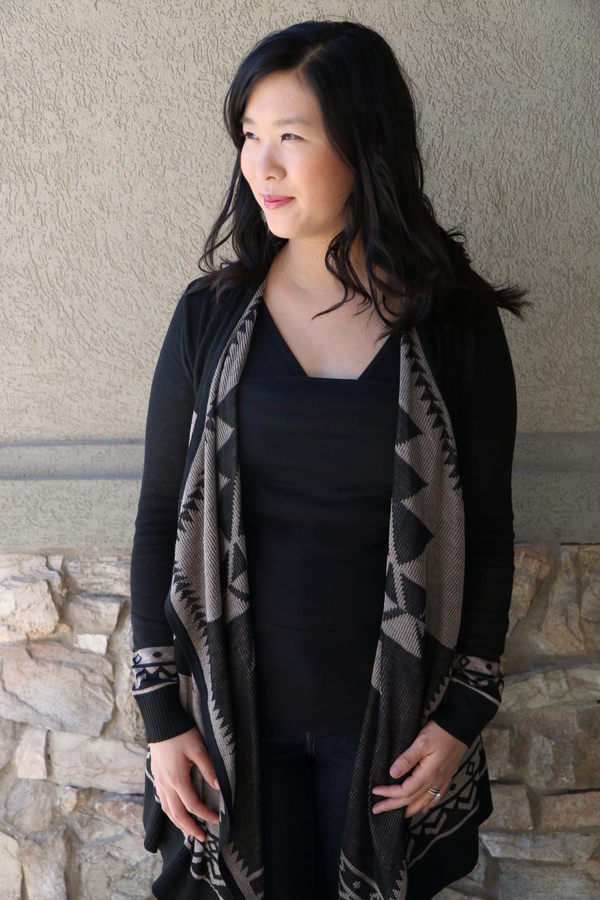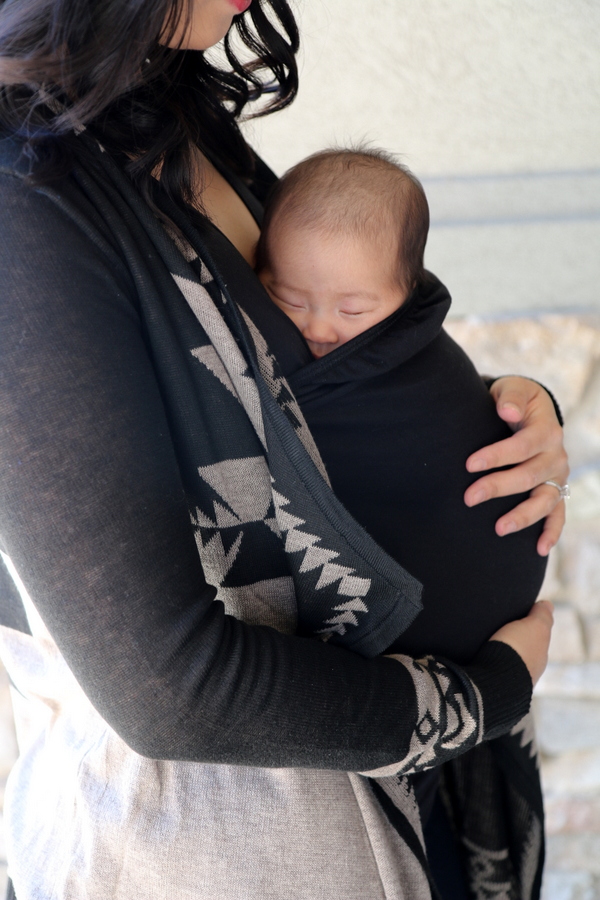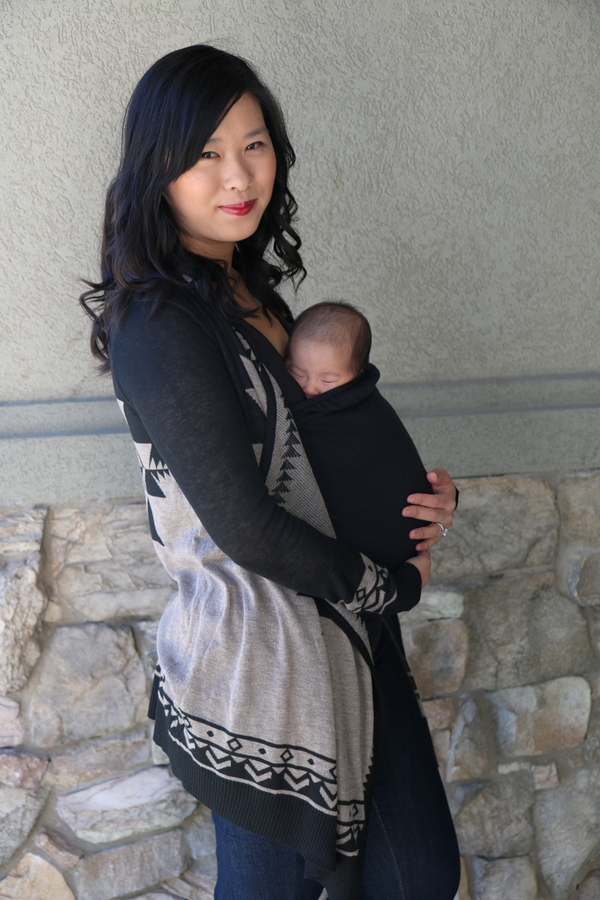 Outfit Details:
Soothe Shirt c/o Lalabu
Cardigan: Clad and Cloth
Pants: GAP
Boots: Steve Madden
In the past week or so, we have noticed that Vivian tends to be more aware and when she is awake, she doesn't love hanging out alone for too long.  Pretty much, she loves to be held, like any other newborn.  As you know, I have been a huge advocate of baby wraps, and I still am, but finding lots of different options to soothe baby is always a great idea.  I recently discovered this Soothe Shirt and knew I wanted to try it.  Basically it's a tank top that can be worn on it's own, it can transform into a pouch to hold your newborn, and it has a built in nursing bra so you don't need to wear a separate one.  How cool is that?  Vivian loves being all cozy and bundled up near my body and she really does love this "shirt".  And there you have it, another great option for a new mama!
P.S. Winner of the Mimi's The Look $50 Giveaway is Brooklyn B. J.!  You should receive an email from me shortly, lady!  Congrats!!