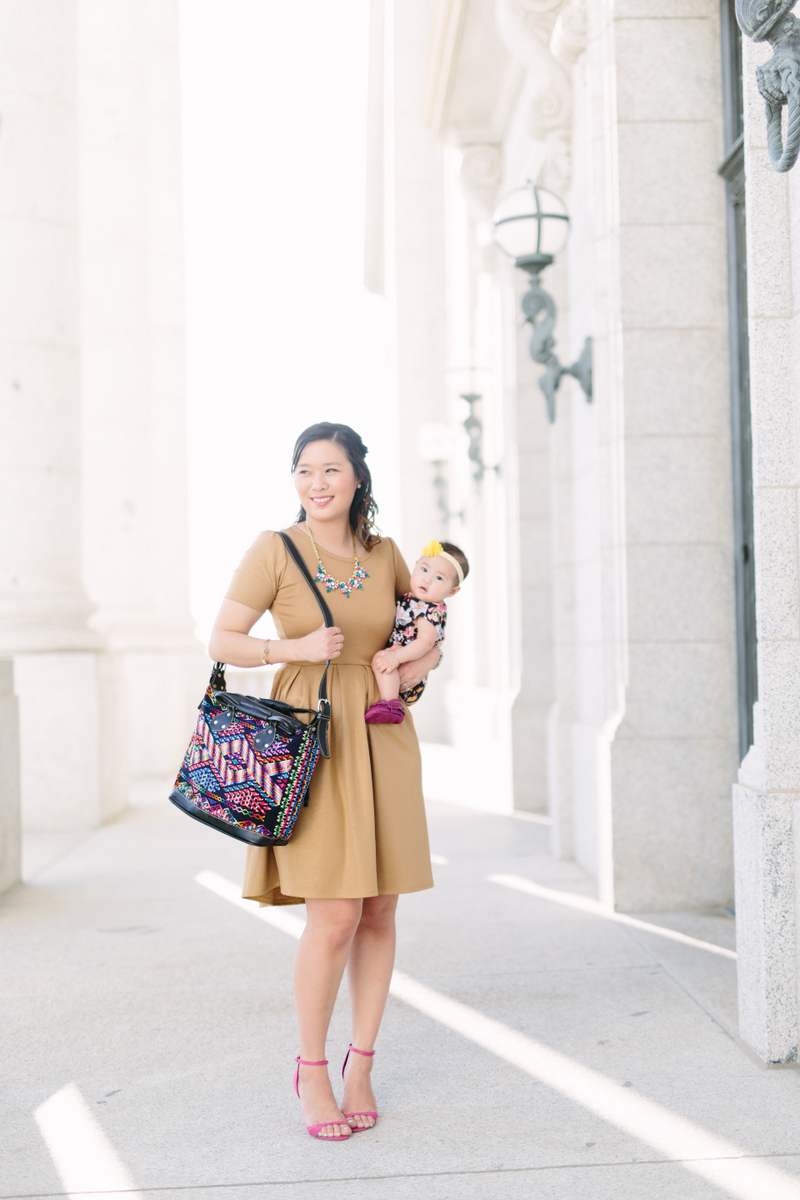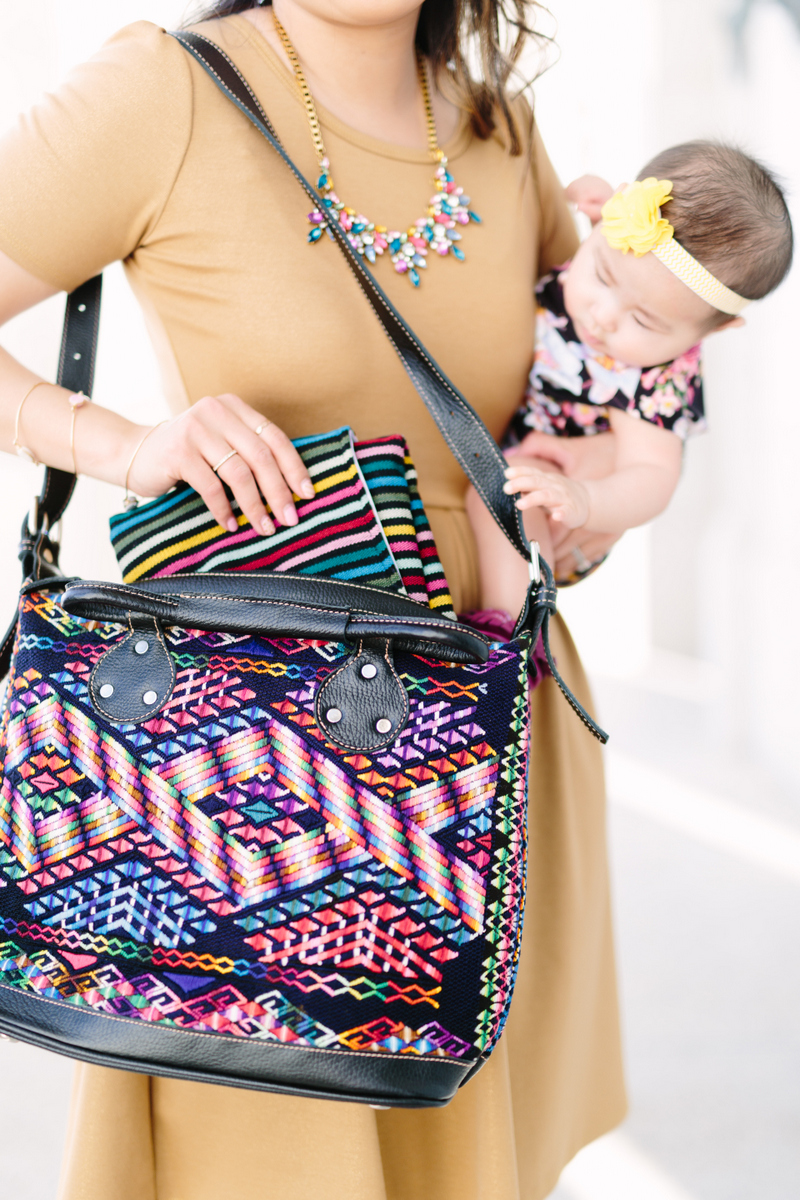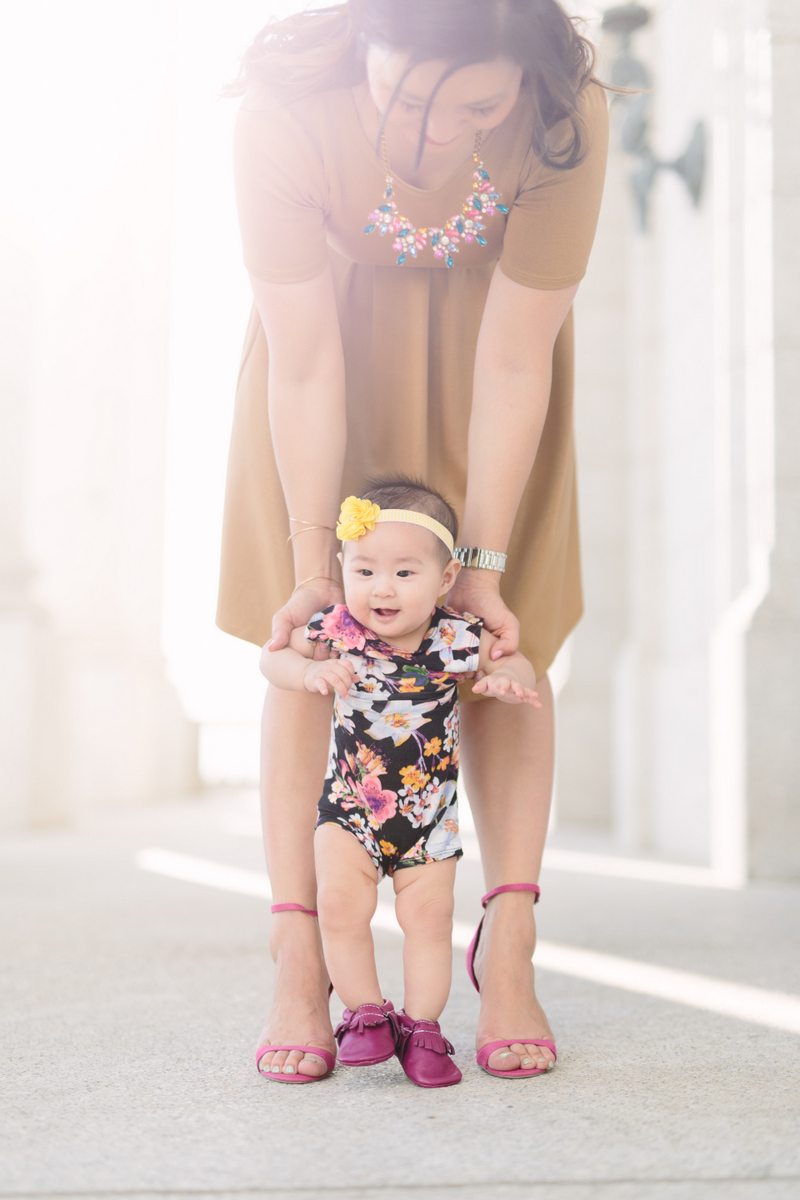 This Mommy + me outfit is inspired by jewel tones. The other day, my girl Sadi of Lula Girls Blog invited me to her LuLaRoe shopping party… and I left with a bunch of stuff, as always. I brought Vivian with me and she was just the most well behaved and best shopping buddy ever. This lady who was also named Vivian held her the whole time as I tried on clothes and she didn't make a peep the whole time! 🙂 I got this gold dress from that party and I just love it as a neutral dress that could really be dressed up with other neutrals or pops of colors (like this outfit). I paired this dress with this gorgeous and colorful T+J Designs necklace (you guys, I am obsessed with their jewelry and skirts, OBSESSED, and you can get 20% off with code SANDY20) and a medium sized Mu's Bags (take 15% off with code SANDY15) with a lot of gorgeous colors in it as well. I love the size of this La Comoda Medium Bag as it can act as a diaper bag when I have my baby girl with me, yet be a stylish and functi0nal bag for every day or going out. It can even fit a smaller laptop as well.
And on Vivian I decided to have her wear a floral romper in black with some similar colors and of course, we had to wear matching shoes. 😉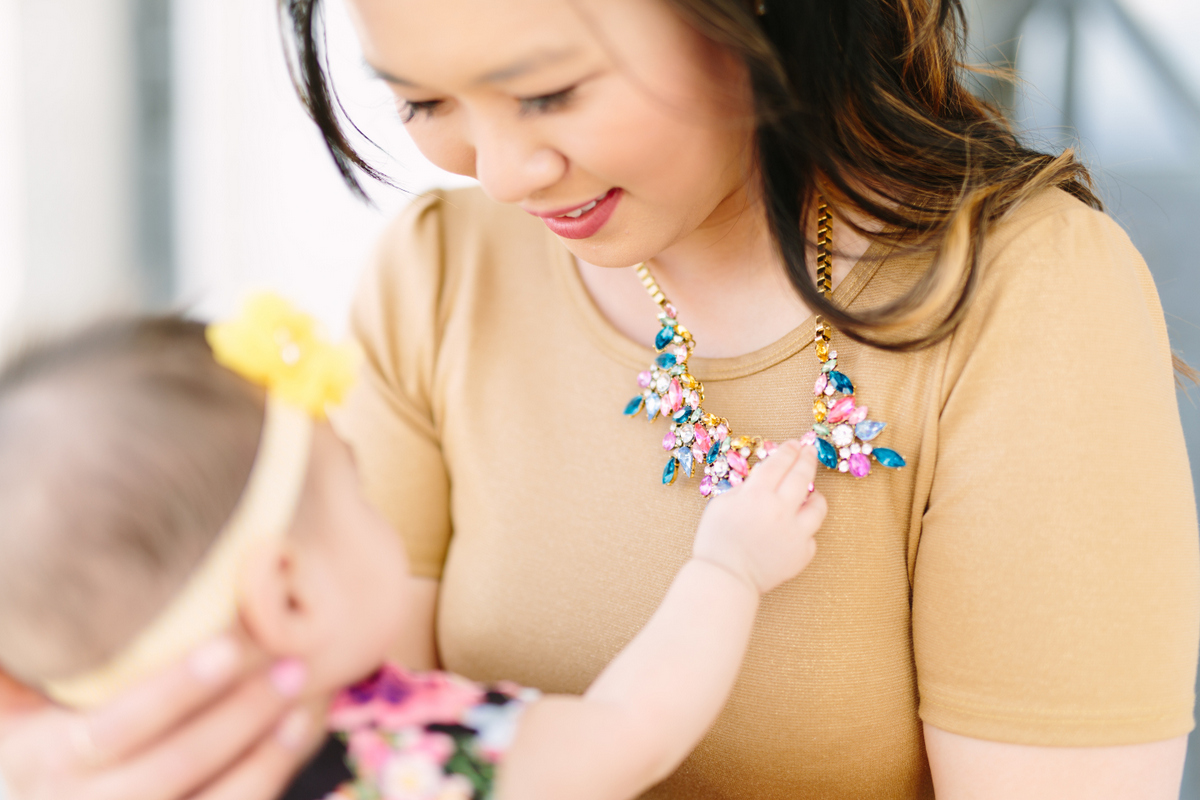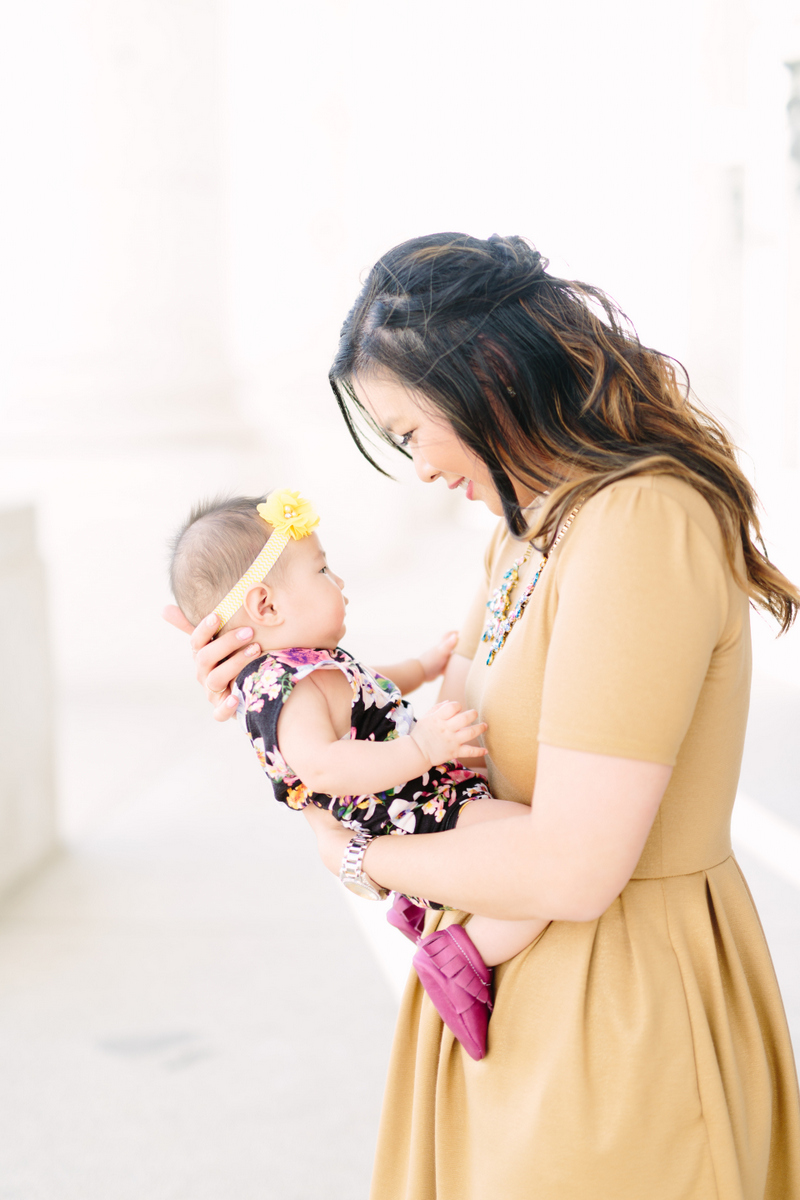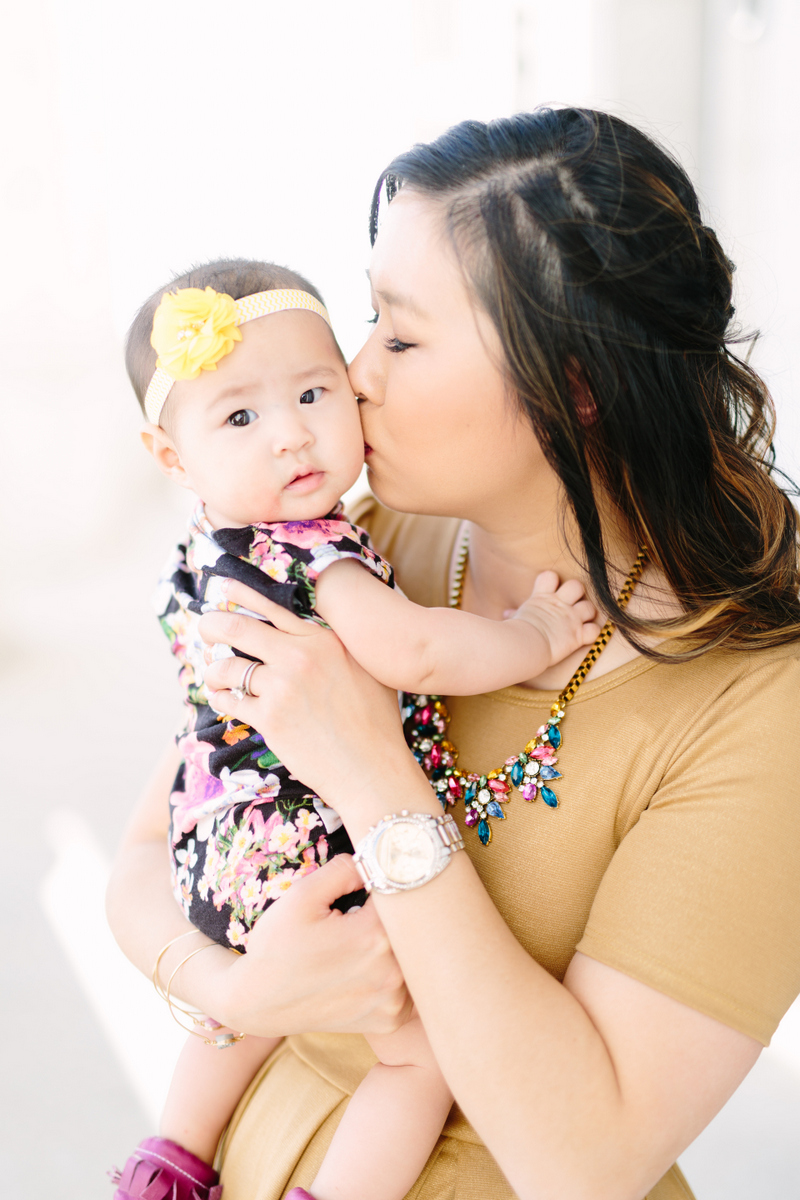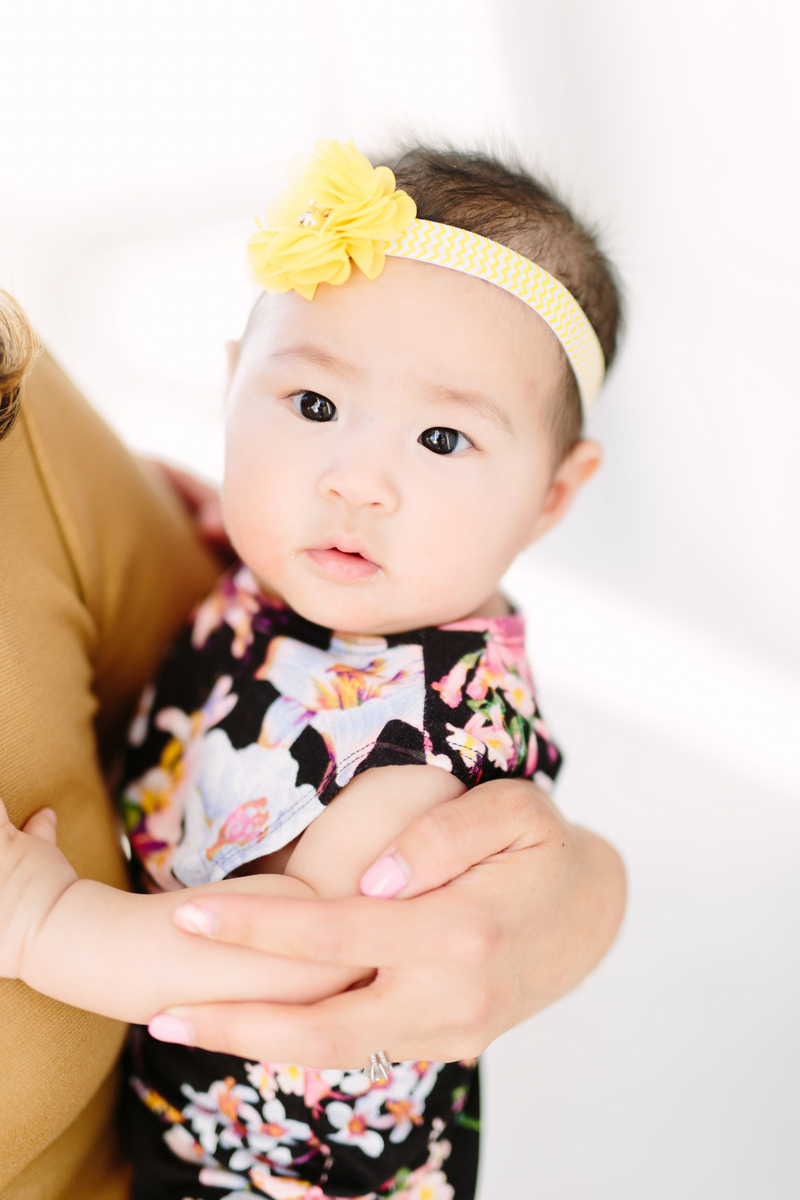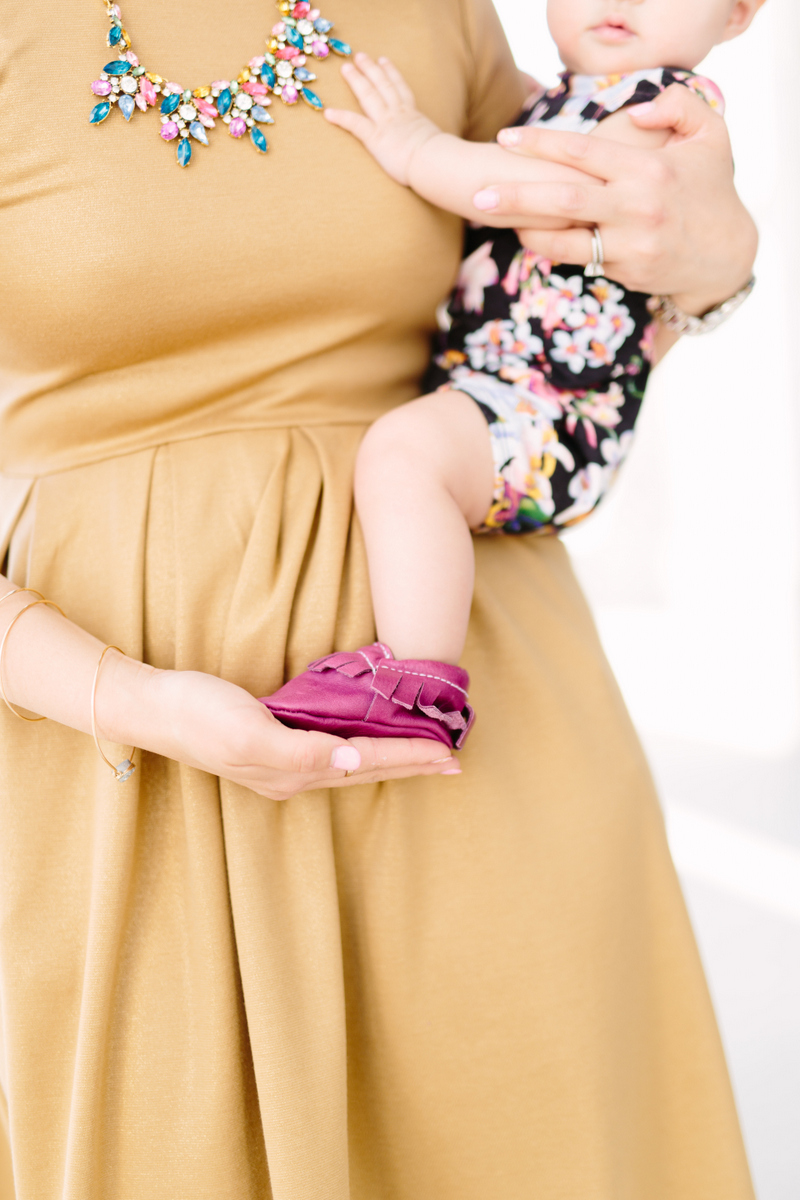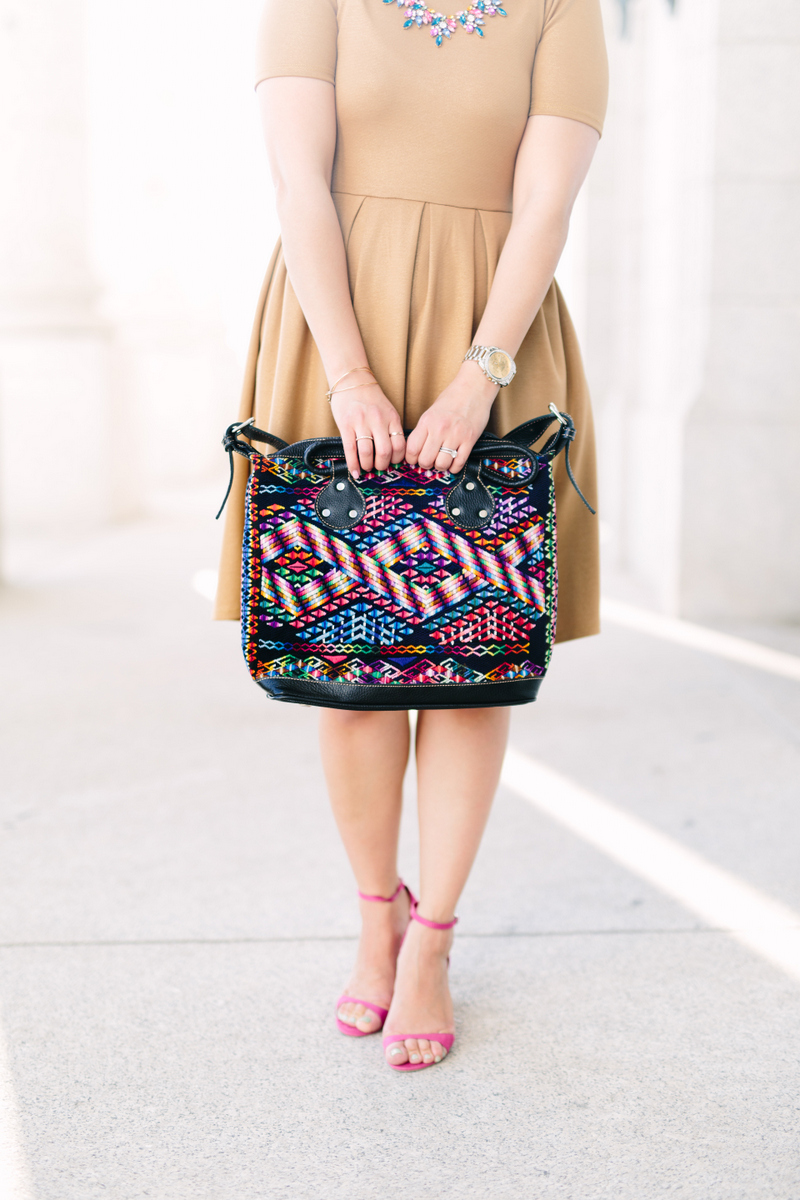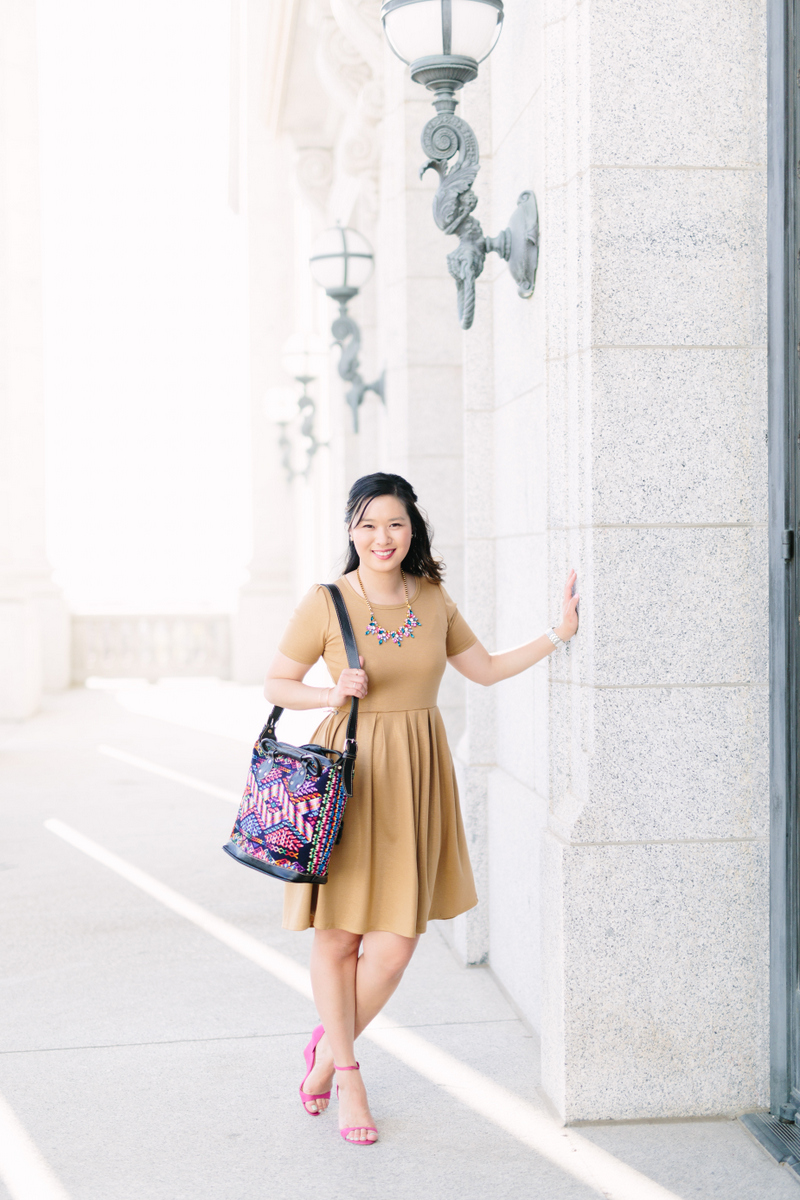 My outfit:
Dress: LuLaRoe
Necklace: T+J Designs (use code SANDY20 for 20% off your purchase at T+J Designs)
Shoes: ShoeMint
Bag: Mu's Bags (use code SANDY15 for 15% off your purchase at Mu's Bags)
Hair styled by Emma's Parlour

Vivian's outfit:
Romper: Haus of Zoe
Headband: My Cheeky Baby
Shoes: Willow and Fig

Photos by Travis J (based in SLC, UT)
Follow along on my mommy + me style Pinterest board for more ideas of how to coordinate outfits with your little ones! 🙂
AND make sure to head over to my Instagram page for a giveaway for a mu's bags giveaway!!