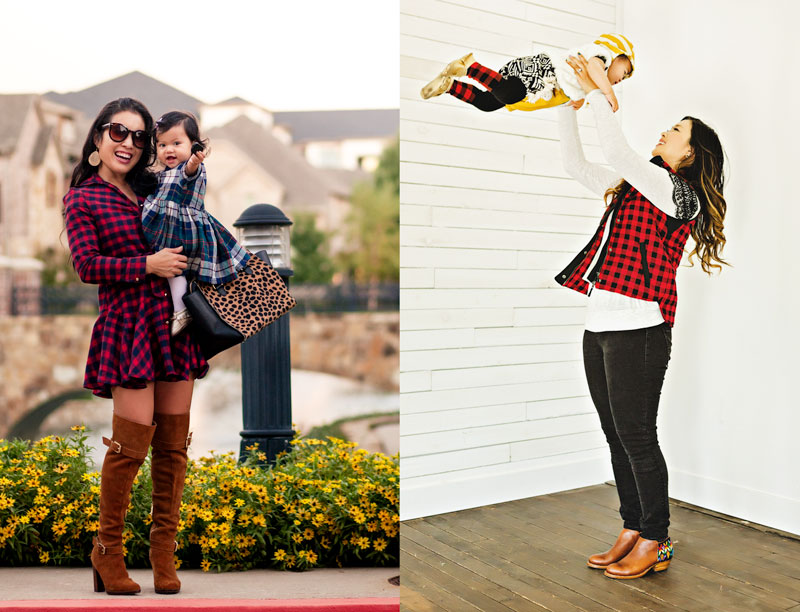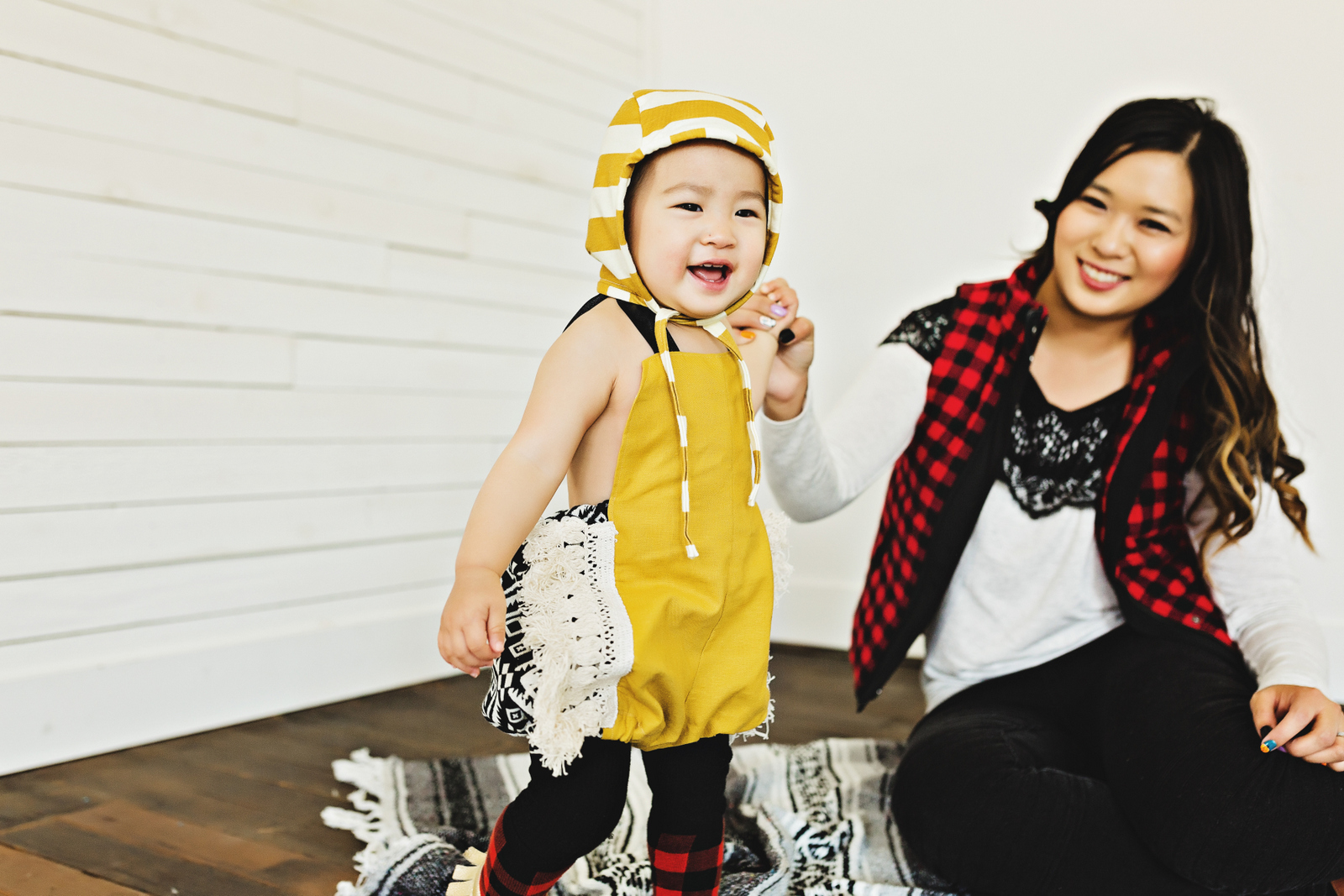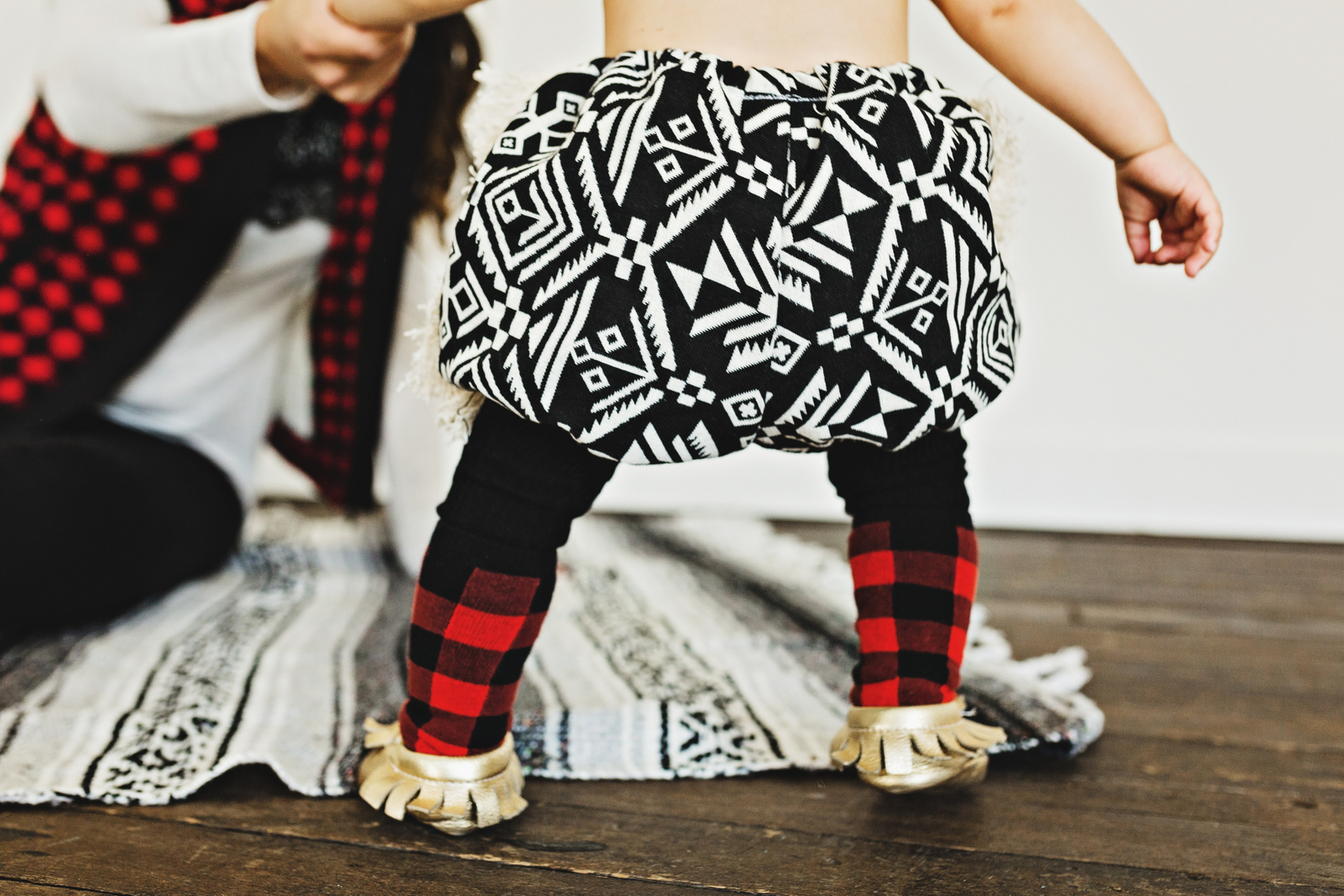 Yup, it's that time of year again for all things buffalo plaid or just plaid in general to start coming out. I love that this print is unisex and can be worn for women, men, girls and boys! Honestly, I already wanted to start putting up our Christmas tree (since Marvin's parents are here in town to help), but he vetoed it! Does anybody have theirs up yet? Or are we supposed to wait until Thanksgiving to do it?? Ha! I don't care about following any rules, the Christmas music is on full blast already, it's pretty much Vivian's music that puts her to sleep, which sometimes makes me fall asleep too next to her. 🙂
But anyhow, Vivian is started to accumulate a ton of rompers lately, and ummm well I love it. I know sometimes she can look like a grown up with the way she dresses, but I think rompers scream baby! Although, women do wear them too, anyways… anything on babies is always cuter, am I right? Normally I would have added a cardigan or vest or coat or undershirt to her outfit here for fall / cold weather, but we were indoors and I wanted to show off the romper! For fall, I love styling rompers with tights and / or knee highs. And a hat is just the perfect accessory to top off the look (literally). As for me, I was just so happy to be able to bring out my vests, they are seriously such a great layering piece!
My outfit:
Top: Filly Flair
Vest: Madewell
Pants: GAP
Boots: Filanthropik Threads
Vivian's outfit:
Romper: Ava Rochelle Designs
Hat: Rad Revolution
Tights: GAP
Socks: Copper Robin
Moccs: Sophie Kate Moccasins
Blanket: Spanglish Heart
Photography by Nina Tekwani
Shop the post: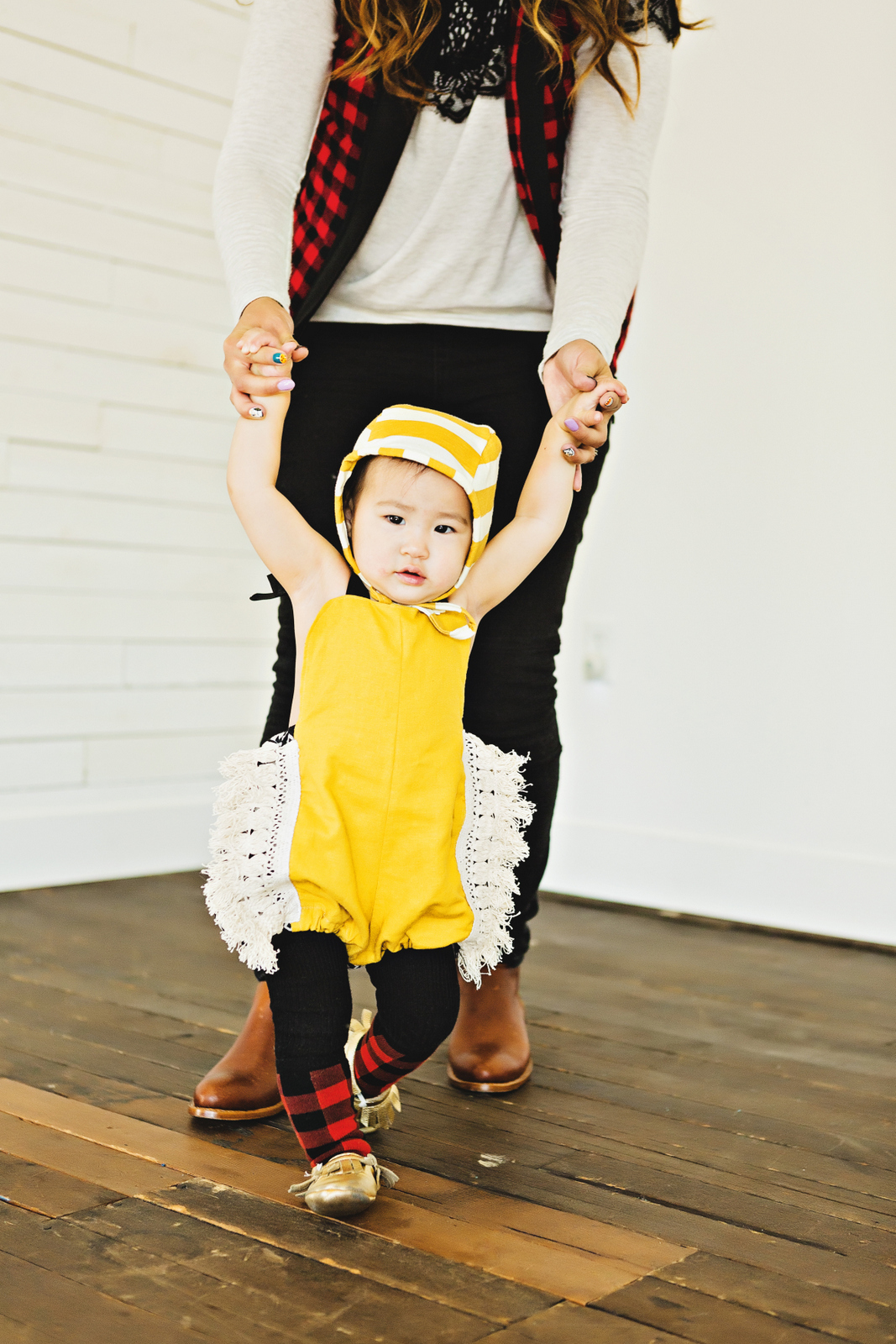 Shop buffalo print for women:
Shop buffalo print for kids:
Thank you so much to those that have linked up with us week after week, we hope this is fun for you!!! The winner of last week's linkup is Any Ann of Straight A Style with this gorgeous fall look – love that scarf!!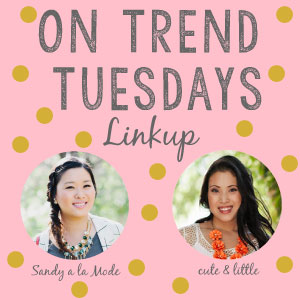 Feel free to link up your fashion post below! Please make sure to add the button or link back to myself and Cute & Little in your post and go and comment on at least 5 other blogs, please please!!! 🙂 We want this to be a community of fashionistas to keep you inspired and supporting each other is what we are all about!