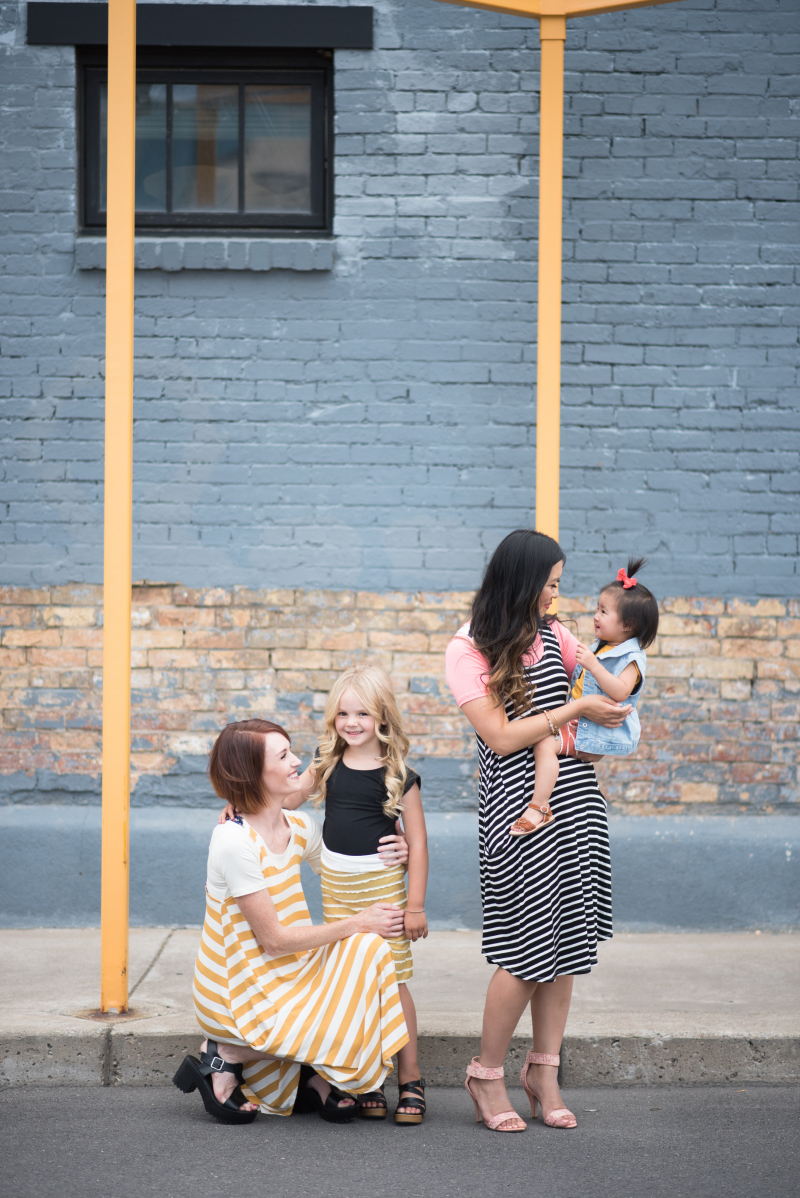 For this Mommy and me style post, we have a special guest and that is Utah mini fashion model @journeykayofficial! I met her mama at a shoot we did a few months back and we got along right away. Also, Journey was the sweetest big sis to Vivian and so well behaved, not to mention super fashionable, of course! We got together the other day for a Mommy and me shoot that was all about stripes and layering. Me and Lauren are wearing Halftee layering shirts underneath London Bridges Designs dresses that are going on sale as a combo on Monday. These swing dresses are SO comfortable and perfect for summer and come in 7 styles with accompanying layering tees. The backs of most of the dresses have a fun design on them too! But of course, we wanted to show off how these dresses could be paired with an equally cute and fun coordinating outfit from London Bridges Designs!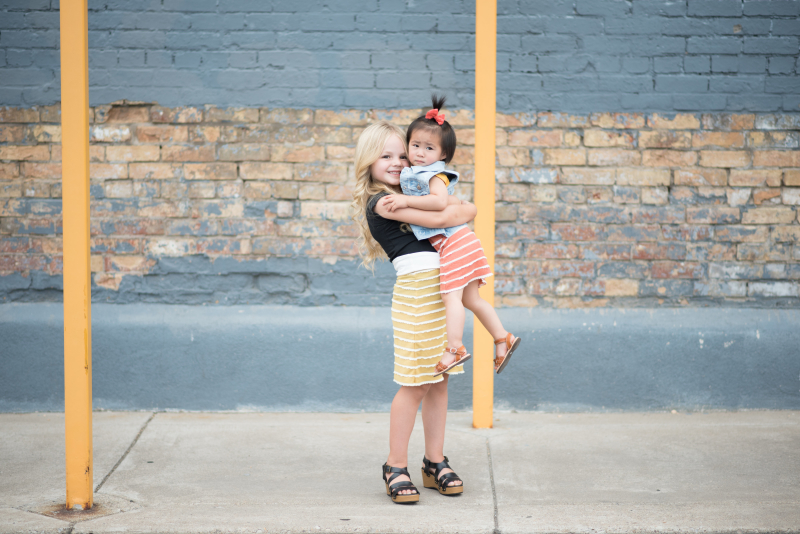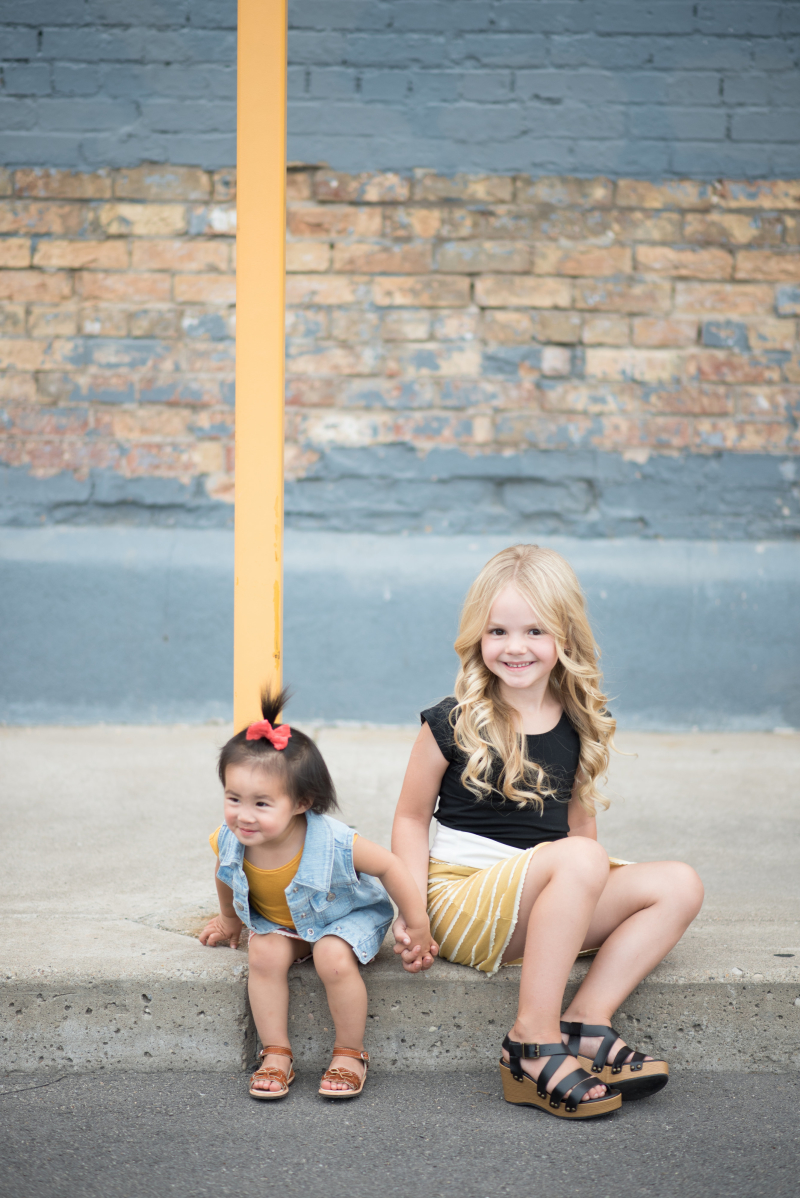 Photography by Rachel Laukat Photography
The 7 styles of dresses + layering shirt underneath can be found over at Halftee for $58 as a combo! The dresses are limited so snag yours before they are gone!