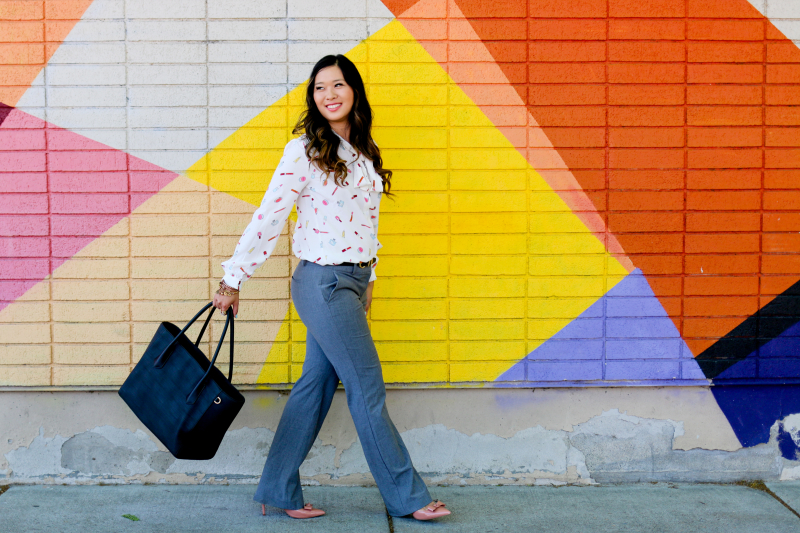 The other day when I was at work, my coworker said to me, oh wow, I don't see you wear pants very often! Oh shoot, that probably didn't sound right out if context. LOL. But she just meant that I'm always wearing dresses and skirts… and hardly top and pants haha! However, lo and behold, come Fall and Winter, those blouses, pants and pumps are in full force, I promise you. So I just wanted to talk more about this classic type of work outfit and my 4 basic work wardrobe essentials that any working woman should have!
My outfit:
Blouse: Morning Lavender (on SALE here)
Pants: J.Crew
Shoes: Ann Taylor
Bag: Dagne Dover
Lash extensions: Ebllashes
4 Basic Work Wardrobe Essentials
1. Blouses – My goal in life is to own a classic and stylish blouse in every color and then a few in some fun prints. That's honestly all that is necessary for a work wardrobe. Well actually, you probably don't need a blouse in EVERY COLOR, but maybe at least a white, black, nude and a fun color at least! Blouses can come in a variety of styles and materials. I like the loose fitting ones that are about 3/4 length sleeves or that you can roll up the sleeves. Blouses can have a fun detail in the front, buttons or even a bow.
Shop blouses:
2. Pants – I honestly think this might be one of the hardest things to shop for, but finding a GREAT work pant can be tough. I feel like you have to find the brand that really fit with your body type and then I usually just buy a bunch of colors. I like to have a black, grey, striped, khaki work pant always available.
Shop pants:
3. Pumps – Throughout the Summer, I actually wore a lot of sandals or strappy shoes to work (since we have a pretty business casual attire), but on those days I want to be a little more professional, pumps are my go to. It's always important to have a black and a nude staple, but these fun pink bow ones I have really amp up the stylish factor of the outfit. This is one of those things that is totally OK to own one in every color too! 😉
Shop pumps:
4. Laptop Bag – This one has also been difficult for me to find, but finding the perfect laptop bag that is stylish and functional is really hard. I have 2 Dagne Dover bags now that I rotate between, this black one and an ivory one with a more vertical shape. There are really not that many options out there for cute laptop bags I feel, so I am so happy to have found this brand!
Shop laptop bags: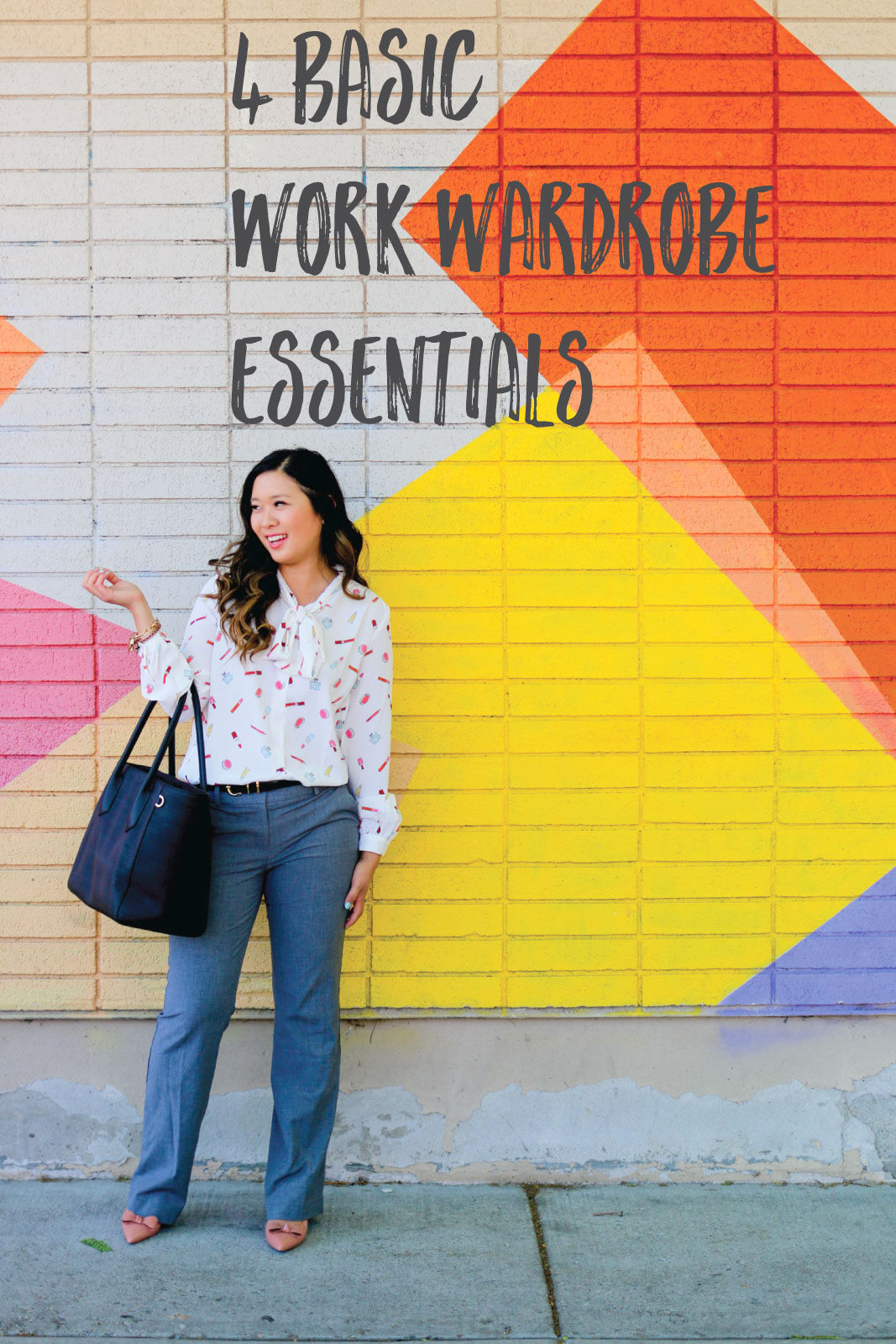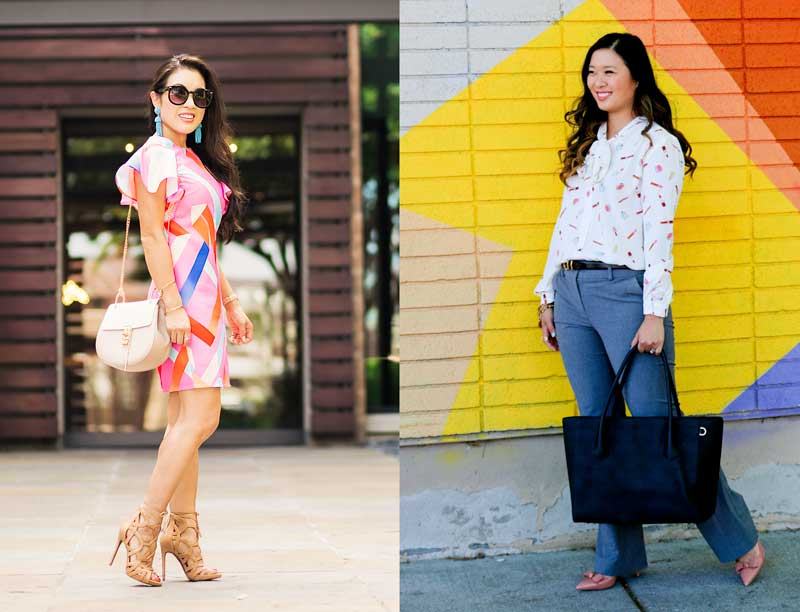 Kileen | Me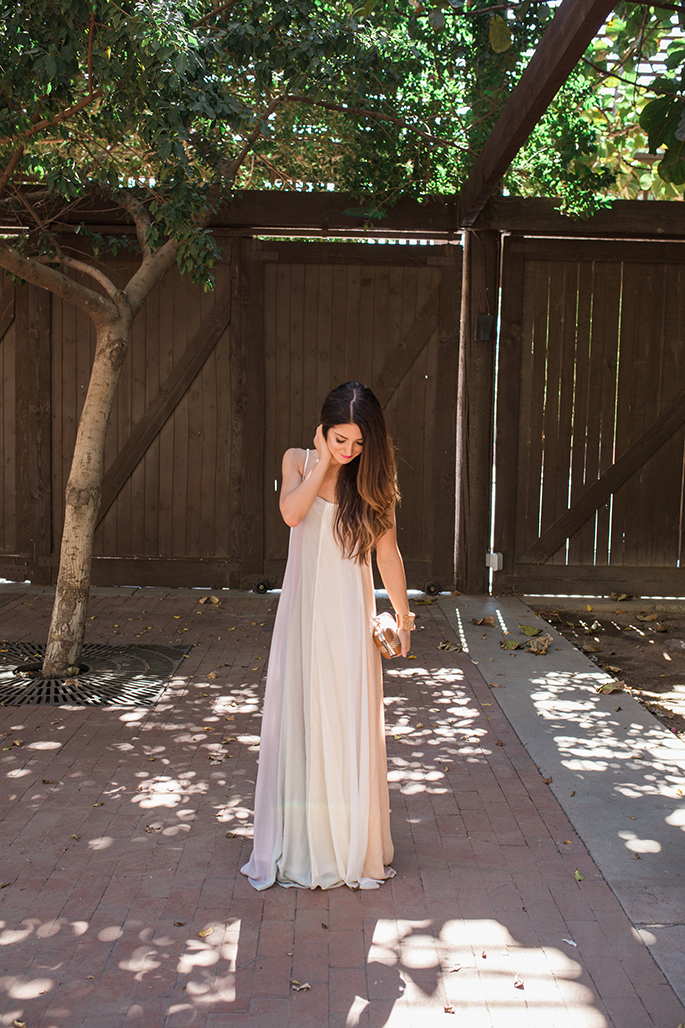 The winner of last week's most clicked link is Jess of J Petite! Gosh, I need that maxi dress in my life!!!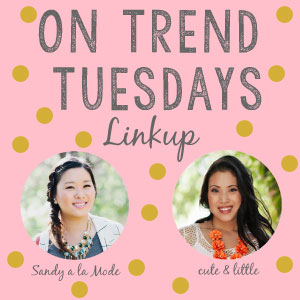 Please make sure to add the button or link back to myself and Cute & Little in your post and go and comment on at least 5 other blogs, please please!!!

We want this to be a community of fashionistas to keep you inspired and supporting each other is what we are all about!