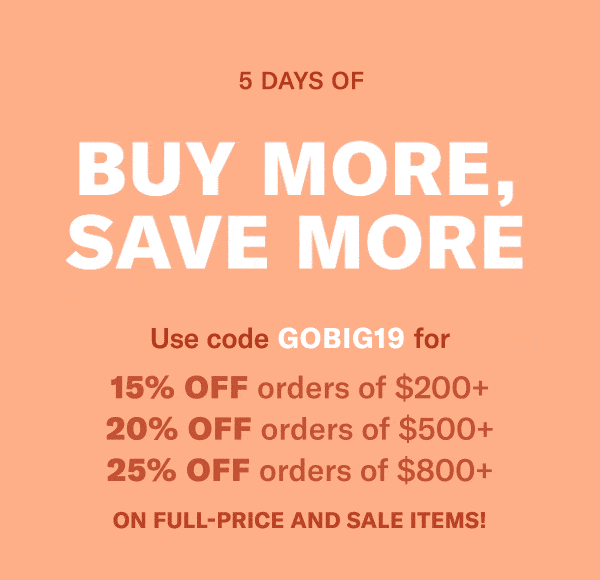 It's that time again for Shopbop sale! I've been sharing this sale for many years now and each time, I find different things that I fall in love with!
ACCESSORIES
First, I wanted to share a few affordable accessories I personally own (or have very similar of) that I think are worth looking into!!
Heart Necklace – I have the star version (not part of sale) of this necklace and every time I wear it on stories, I get question on it!! It's a little more like a choker but has adjustable rings so you can make it longer or shorter!!
Coin Pendant Necklace – This is THREE necklaces in one!! I love to layer the longer coin necklace with my shorter star necklace I have!!
Aimee Layered Chain Necklace – OK so this was one of my FAVORITE necklaces last year and I need to wear it more! It is 3 chains but it's all connected in one, which is awesome!! It was actually quite popular among bloggers in 2018, but the style is here to stay!
Filament Stacking Ring – I honestly don't wear a lot of rings besides my wedding ring set, but I want to start wearing more! Especially since I get my nails done a lot, I should make sure my hands are cute too ha! This is 5 rings in a set, I'm all about bang for your buck!!
Quay x Desi Perkins High Key Sunglasses – These might be one of my most asked about and favorite ever sunglasses to wear. I love the style, the size, and the fade in the lens is SUPER unique!! NOW is the time to grab these sunnies if you have been thinking about it!!!
Free People Adella Bralette – I may or may not own a TON of these! These are my favorite bralettes to wear underneath with off the shoulder sweaters or button down tops!! I own all of the colors shown here… and more!! I do wear them over my favorite strapless bra.
SHOES
OK, so let's talk about shoes. There's a few pairs that I own that are part of the sale and love. I love my Havaianas as cute, quick beach flip flops and for wearing in hotel rooms! My white slides are part of the sale and come in a few colors! Also, SELECT Tory Burch shoes and sandals are part of the sale like these Miller Thong Sandals (size up half size). Below are some of my top picks!
CLOTHING
Next, clothing, I'm not going to lie, there is a TON of clothing on Shopbop and it can be a lot to look through! But my favorite brands included in the sale that you may know of are Madewell and Free People!
LOUNGEWEAR / PAJAMAS
If you are looking for some cute PJ sets, they have a lot of them marked down!! Also, I love Z Supply for comfy casual clothing!
BAGS/LUGGAGE
Fjallraven bags are super lightweight and popular among teens and for travel (they are part of the sale)! But if you are looking to snag a designer handbag on sale, THIS IS the time to grab it! Mother's Day will be here before you know it, and bags always make a great gift!!! You can even get this Rebecca Minkoff beauty on sale! ALSO – need new LUGGAGE for upcoming travel!! You can save majorly on Calpak luggage sets!
Don't forget to use code GOBIG19 at checkout!!!