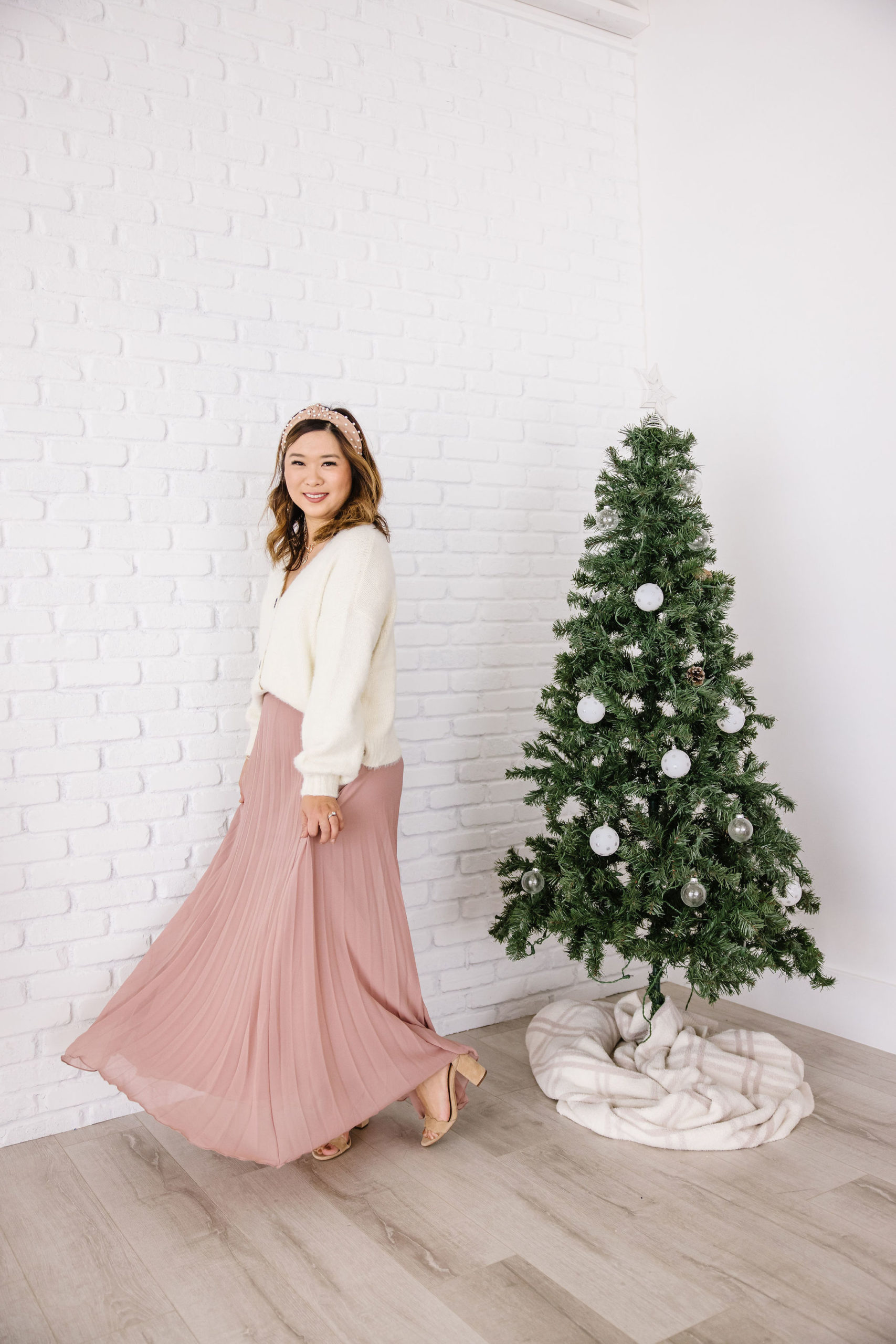 Tomorrow (11/26), Morning Lavender's biggest sale of the year kicks off and I'm here to tell you about it!! Morning Lavender has been one of my long time fave boutiques to shop at, I even visited the store in person in California a few times and did try ons from their dressing room!! They have some beautiful pieces, lots of dressier skirts and dresses, but also some great basics and comfy clothes as well! They are a woman owned business too! <3
Their BLACK FRIDAY BUCKET SALE will consist of will consist of HUNDREDS of items marked down to $10, $20 and $30 (including some of their best sellers)! That's a savings of up to 65% off on some items!! The sale begins at 9PM PST on Thanksgiving Day, so I want to help you prep now so you can enjoy your Thanksgiving Day and be ready to shop after dinner!!!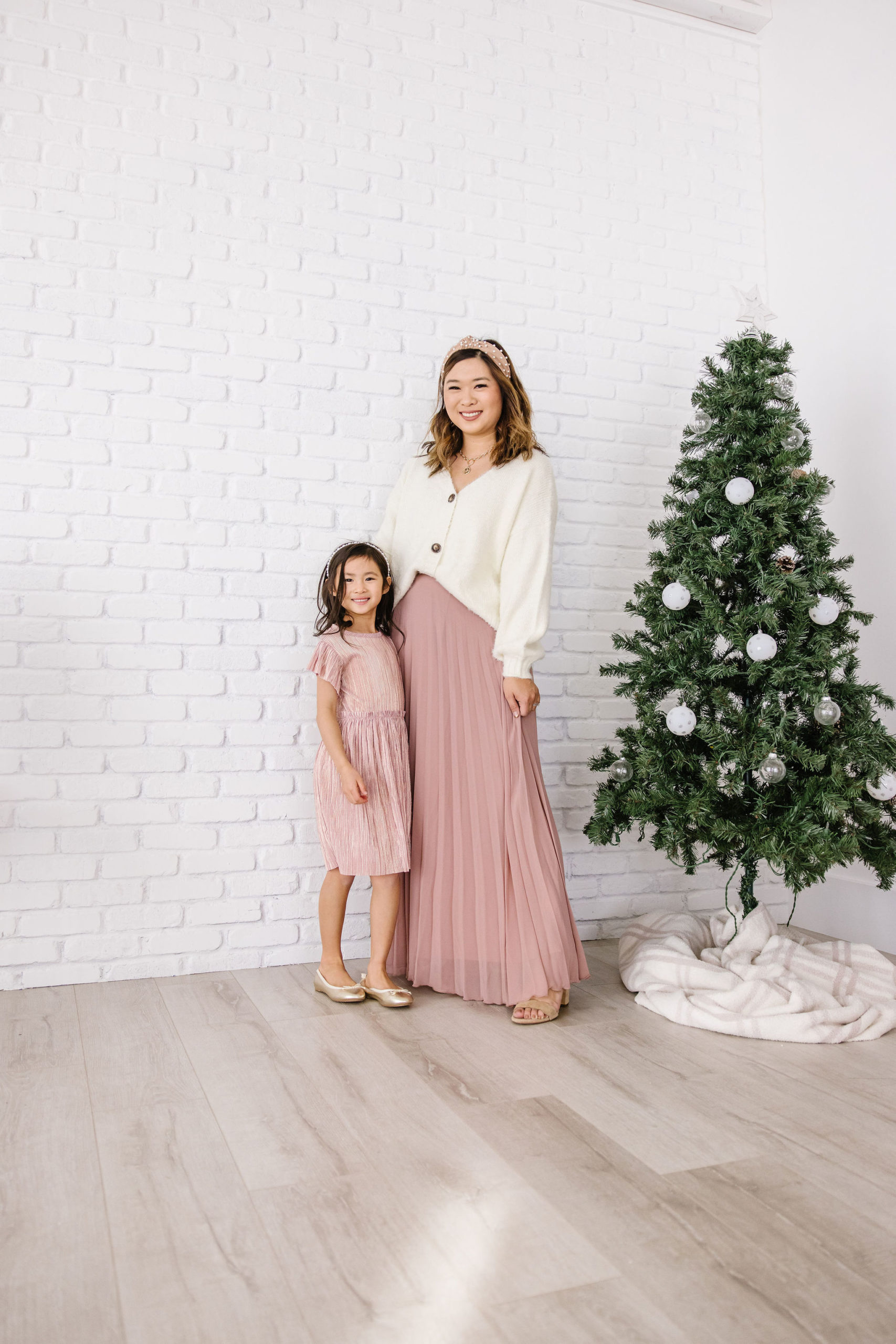 Lina Fuzzy Button Cardigan – S/M ($20) // Petite Simone Pleated Maxi Skirt – M ($20)
This cardigan is sooo fuzzy and soft and I love the cream color! I love it tucked into this maxi skirt but it would totally work with jeans or joggers too!! I always LOVE Morning Lavender's maxi skirts, they flow so nicely and are so gorgeous! Would be great for family photos or any special occasion.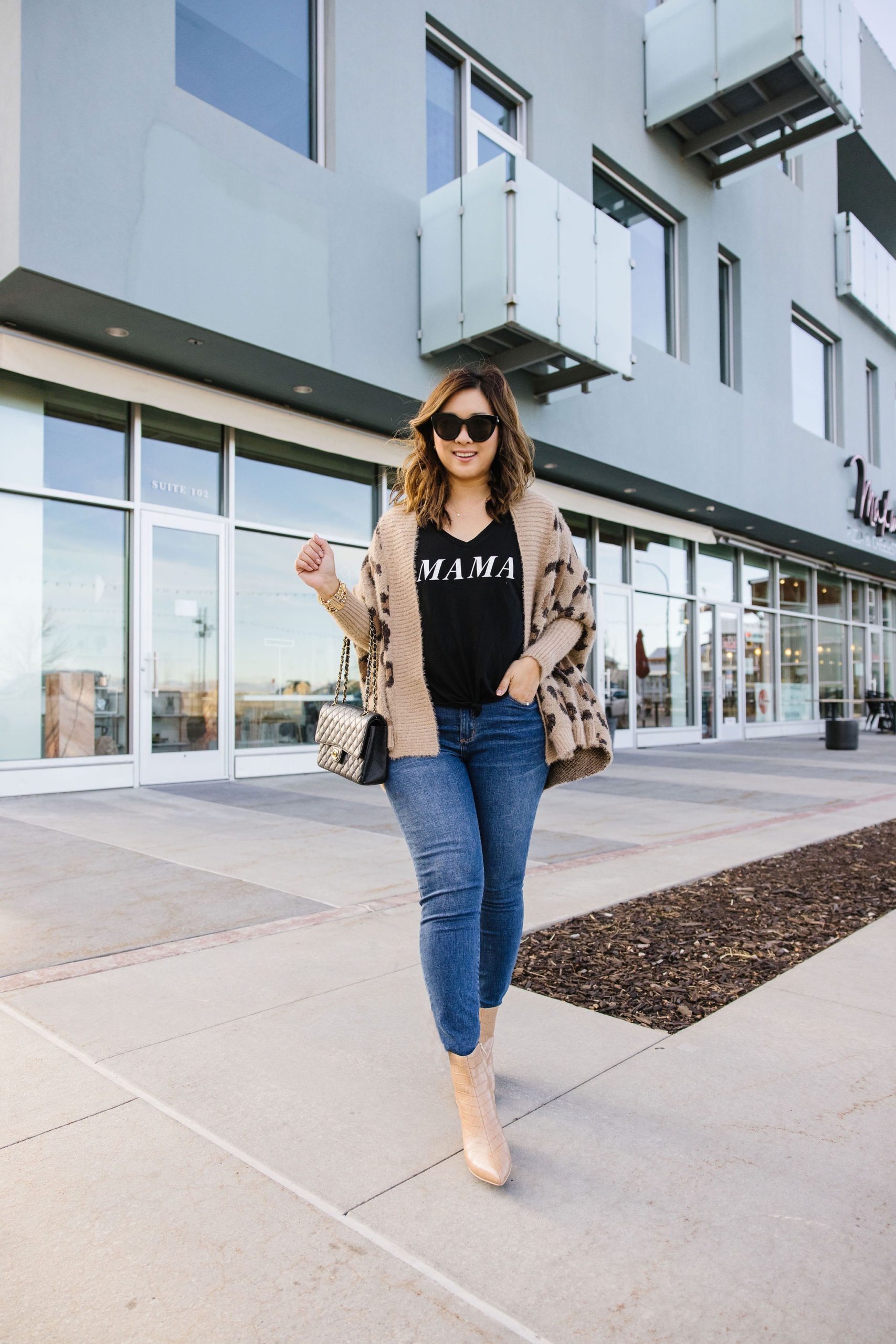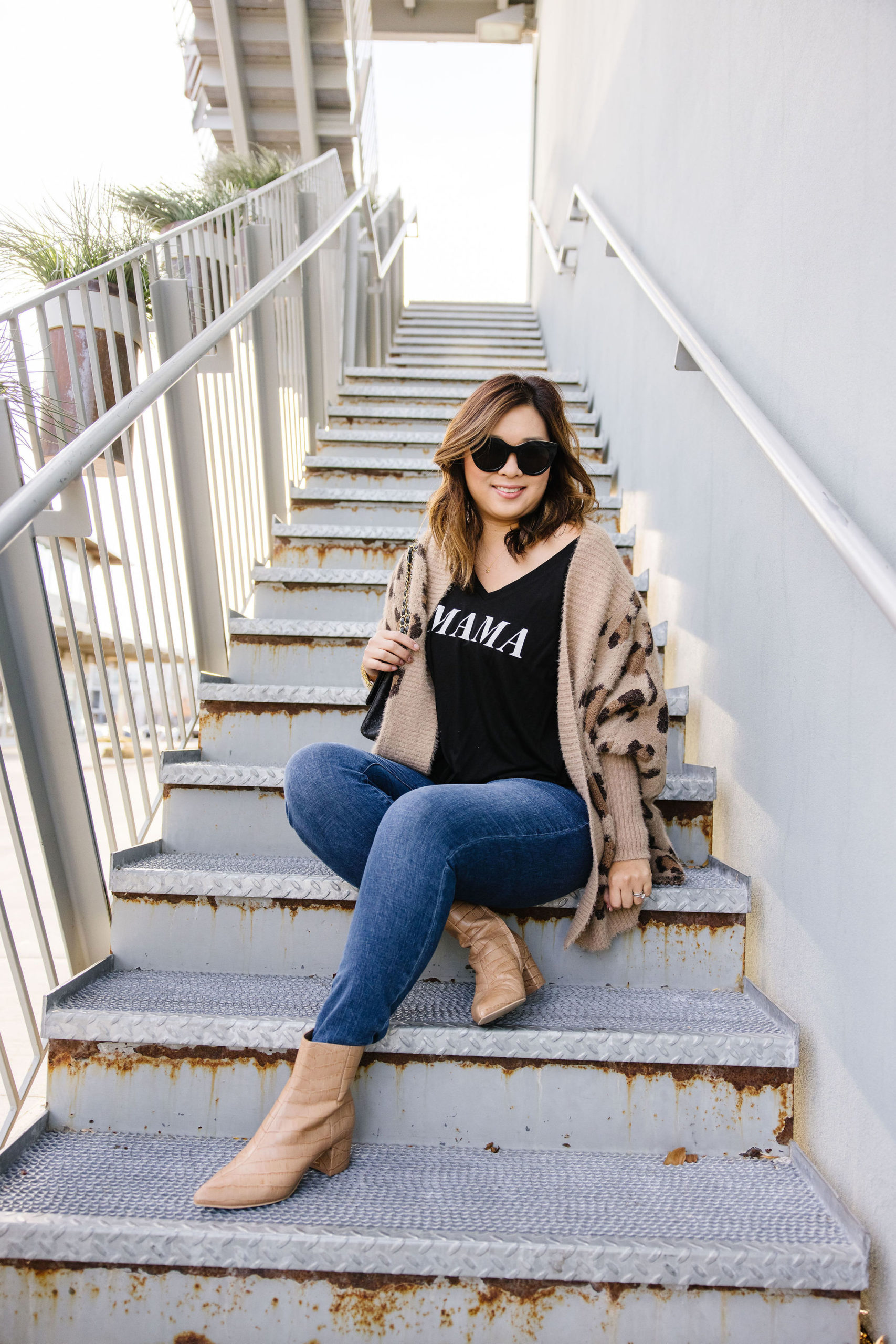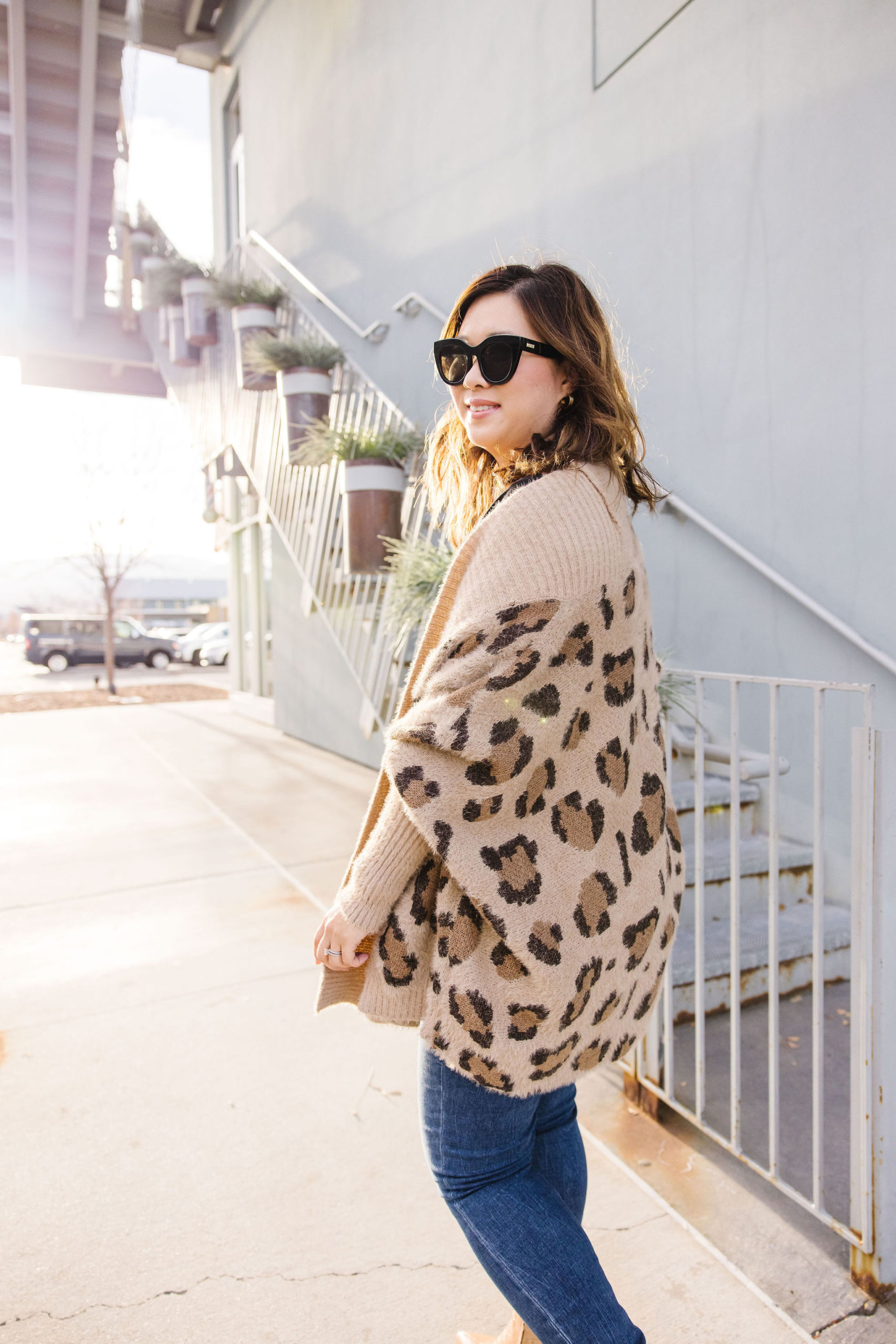 Beatrice Mama V-Neck T-Shirt – M ($10) // Christine Animal Print Cardigan – S ($30)
You know I love a good Mama tee and this one is awesome!!! And you can't beat that price!!! I paired it with this gorgeous leopard print cardigan that has a fitted sleeve, looser body and a great fit!! Great layering piece for the colder months!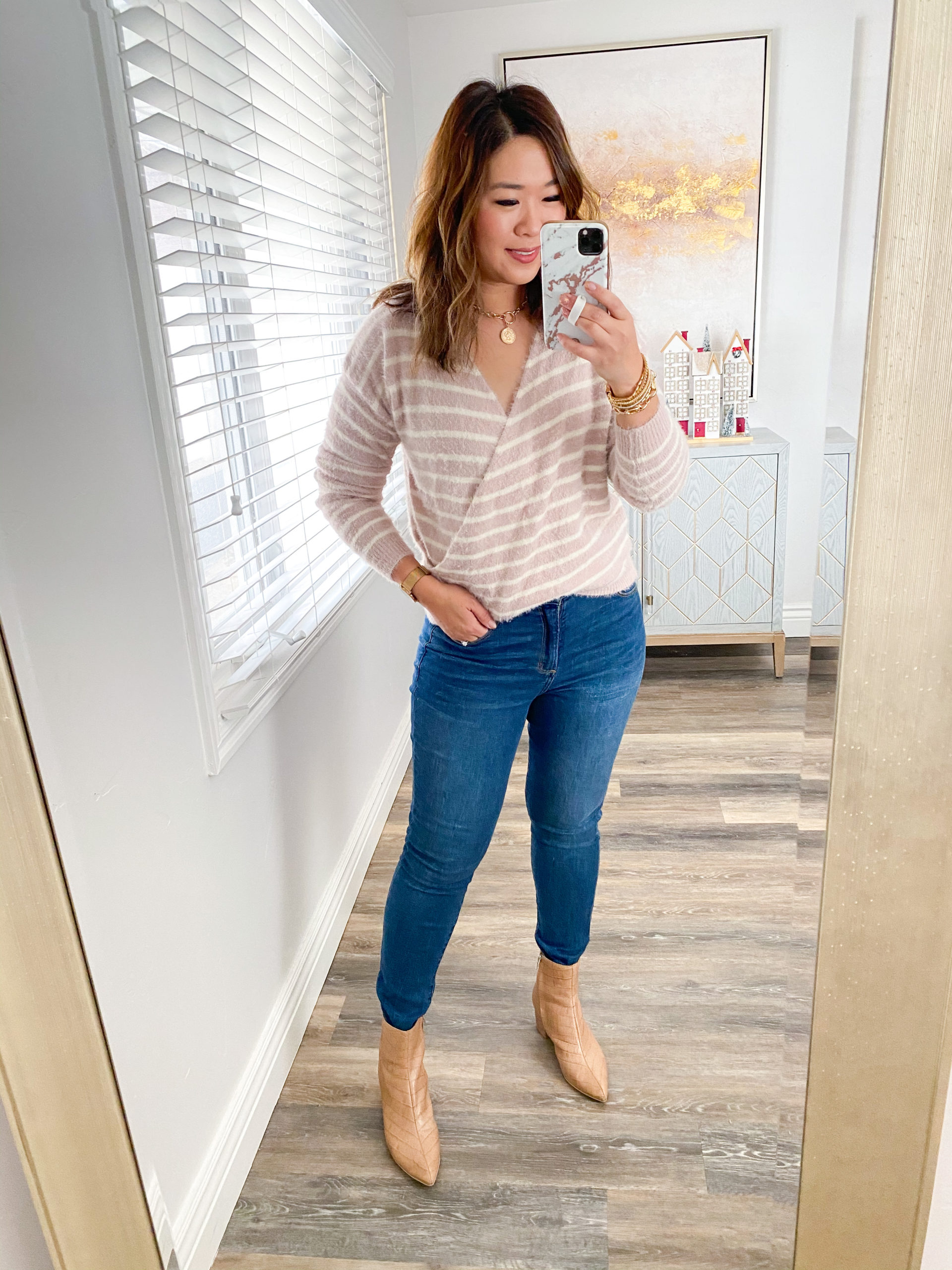 Monica Fuzzy Surplice Sweater – M ($10)
This next top is also a super soft material and I love the colors of it! You may need to wear a cami underneath just to be safe since there isn't a clasp, just FYI!! You could also pair it with a skirt!!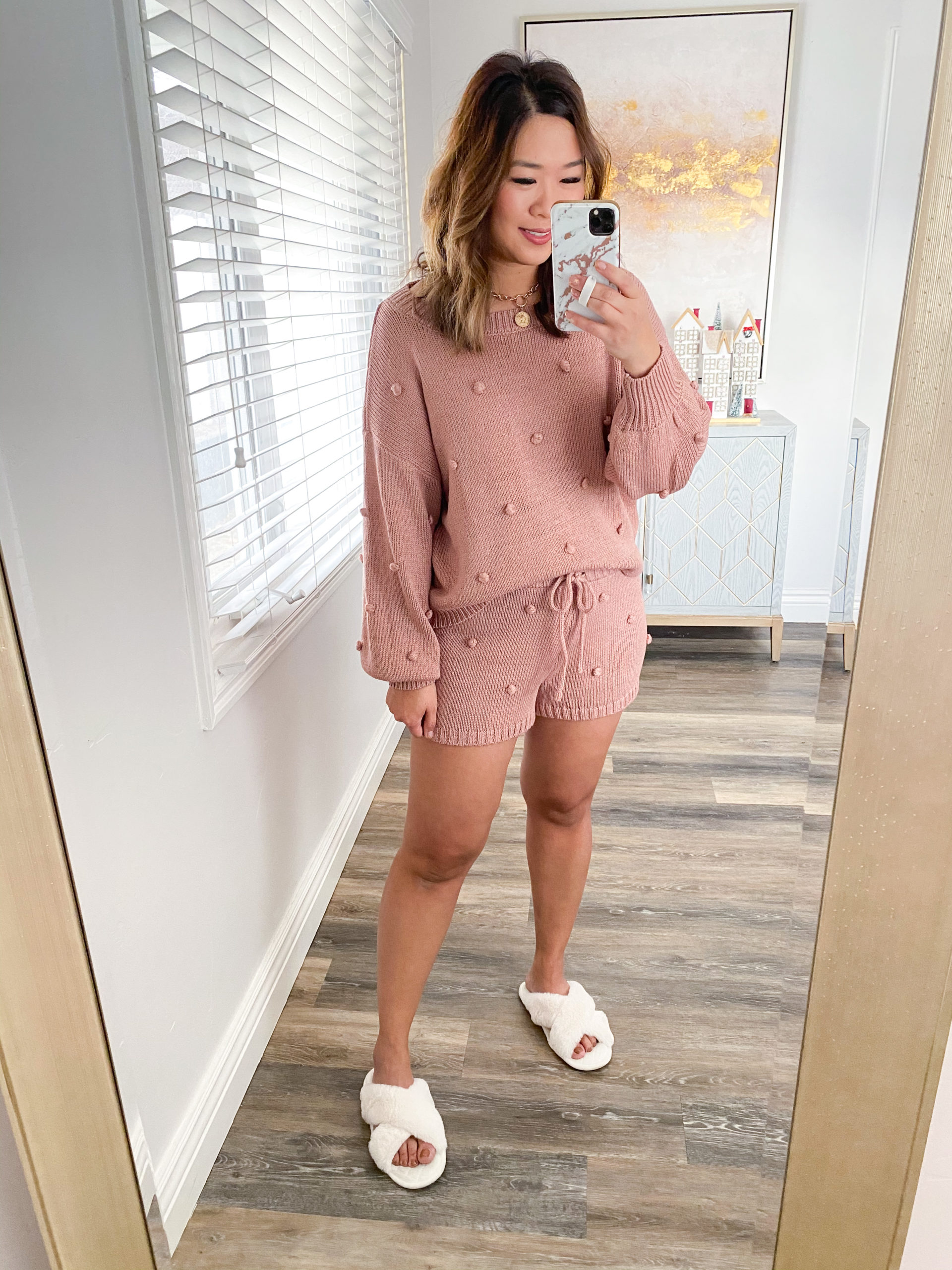 Tamara Pom Pom Knit Sweater – M ($20) // Tamara Pom Pom Knit Shorts – L ($20)
And you know I LOVE a two-piece set, eeks! I am so excited about this one!! The pom poms are just SOOO fun!!! I think the sweater could also be worn with jeans and boots too, so versatile! I sized up in the shorts because I didn't want them too snug (since I am curvier on bottom)!
Shop this post:

This is just a sampling of the things that will be on sale, but there will be SO many more items!!! You can create an account right now and start adding things to your wish list so that you are ready to go once the sale begins!!! All the things that will be on sale will be IN THIS LINK! You can get free shipping when you spend $75+!
Thank you to Morning Lavender for sponsoring this post, all opinions expressed are 100% my own.