Is it just me or has the weather seriously been so weird lately!? One day it feels like Spring and the next is feels like it's still the middle of Winter (which it totally is for us), but we have been spoiled with a bit of Spring weather lately!! Either way though, my favorite thing to do during this transitional time is to dress in layers. I love cardigans, shackets (or shirt jackets), or just lightweight long sleeve tops to get me through Winter to Spring!! I found some of the cutest pieces will browsing Forever 21's website and I did a little too much damage on my latest order, I even picked up some cute girl's clothes for Vivian too!!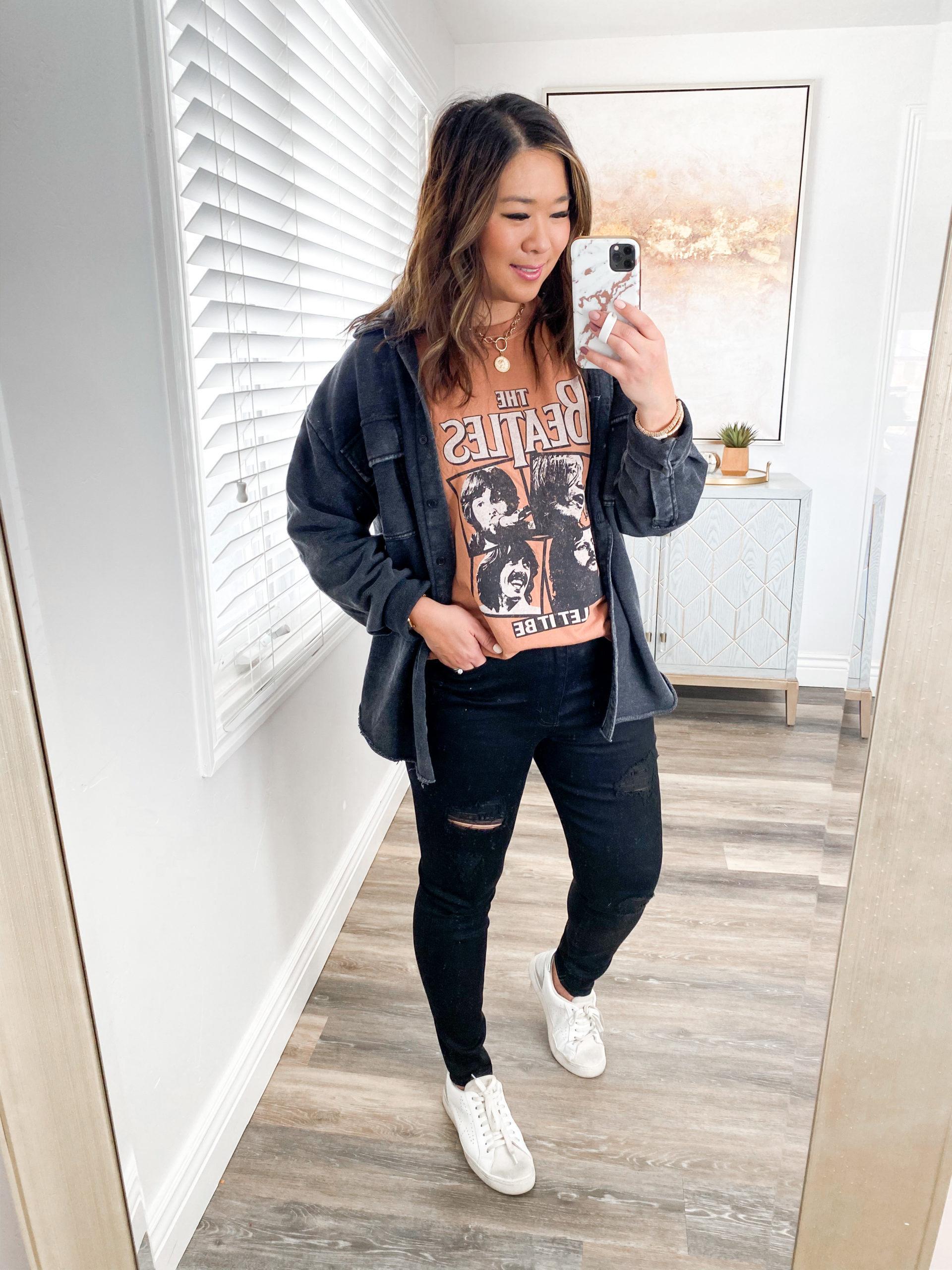 Tee (M/L) // Shirt Jacket (M) // Jeans (29)

This graphic tee is one of my favorites because I love the band and the color of it!!! I paired it with a shacket that I sized up if in for an oversized fit, it comes in a few colors and I feel like will go with so many outfits!!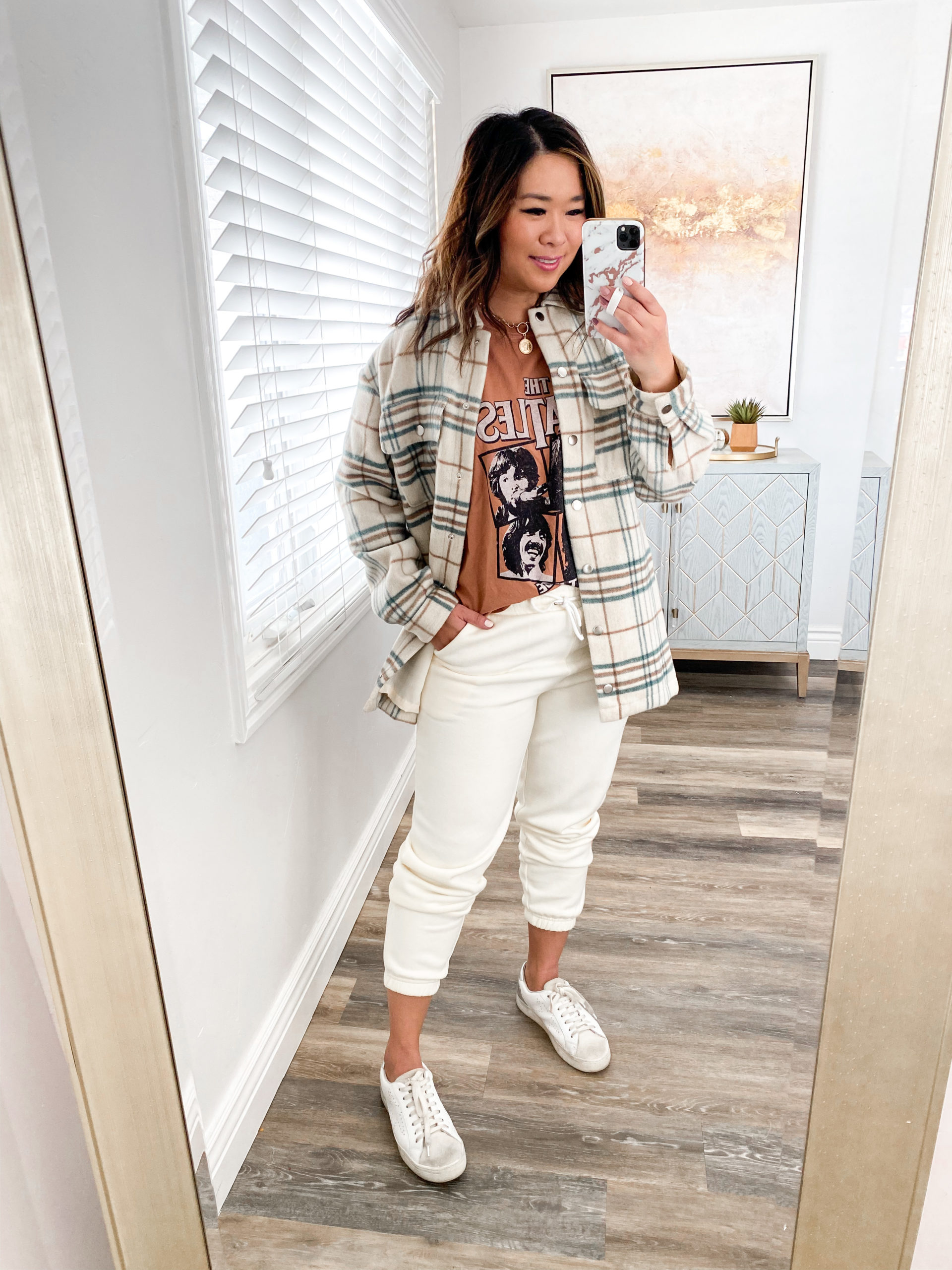 Tee (M/L) // Shirt Jacket (S) // Joggers (M)

I LOVE the colors of this shacket and it's the perfect Winter to Spring transition piece!! I love it styled casually with a light pair of joggers.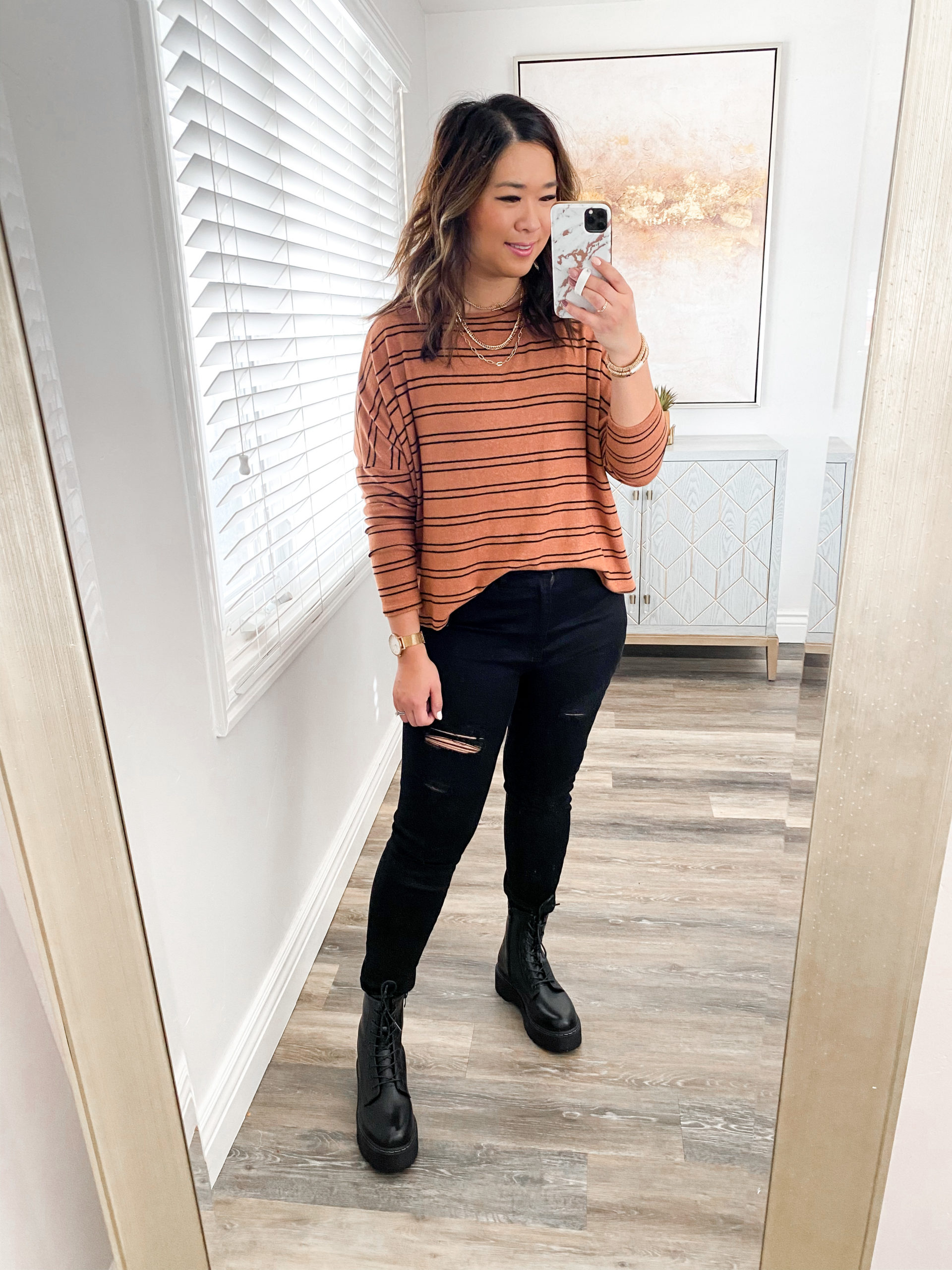 This tee is SO soft and I love the fit of it. I sized up for a looser fit and it comes in several striped options, very affordable too!!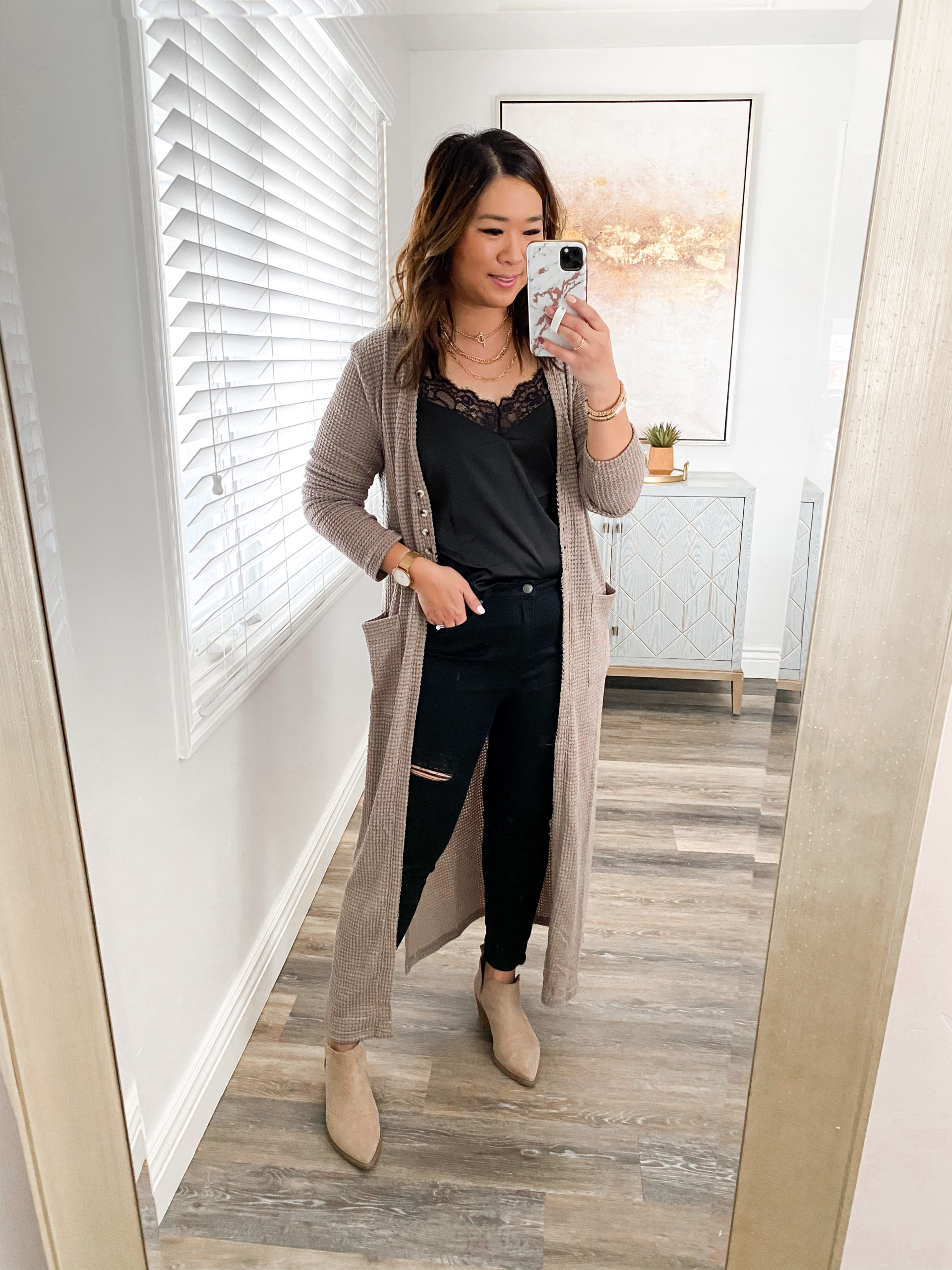 Cami (M) // Cardigan (M) // Jeans (29)

I am HERE for a long duster cardigan! It is one of my FAVORITE Winter to Spring transition pieces! They work well with tanks and shorts too!!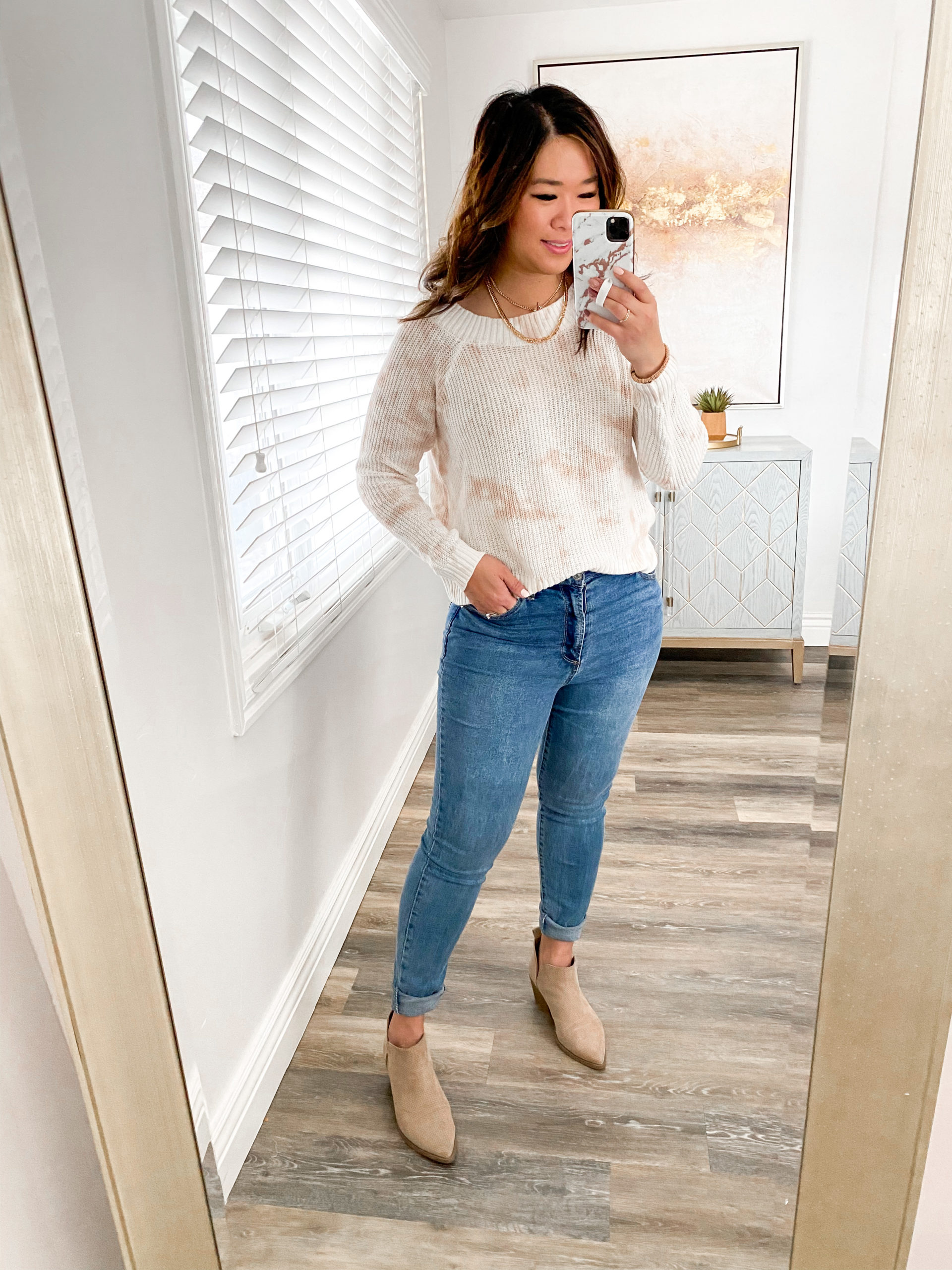 This cute tie-dye sweater is a great transition sweater, I love the colors on it and would recommend sizing up for a looser fit!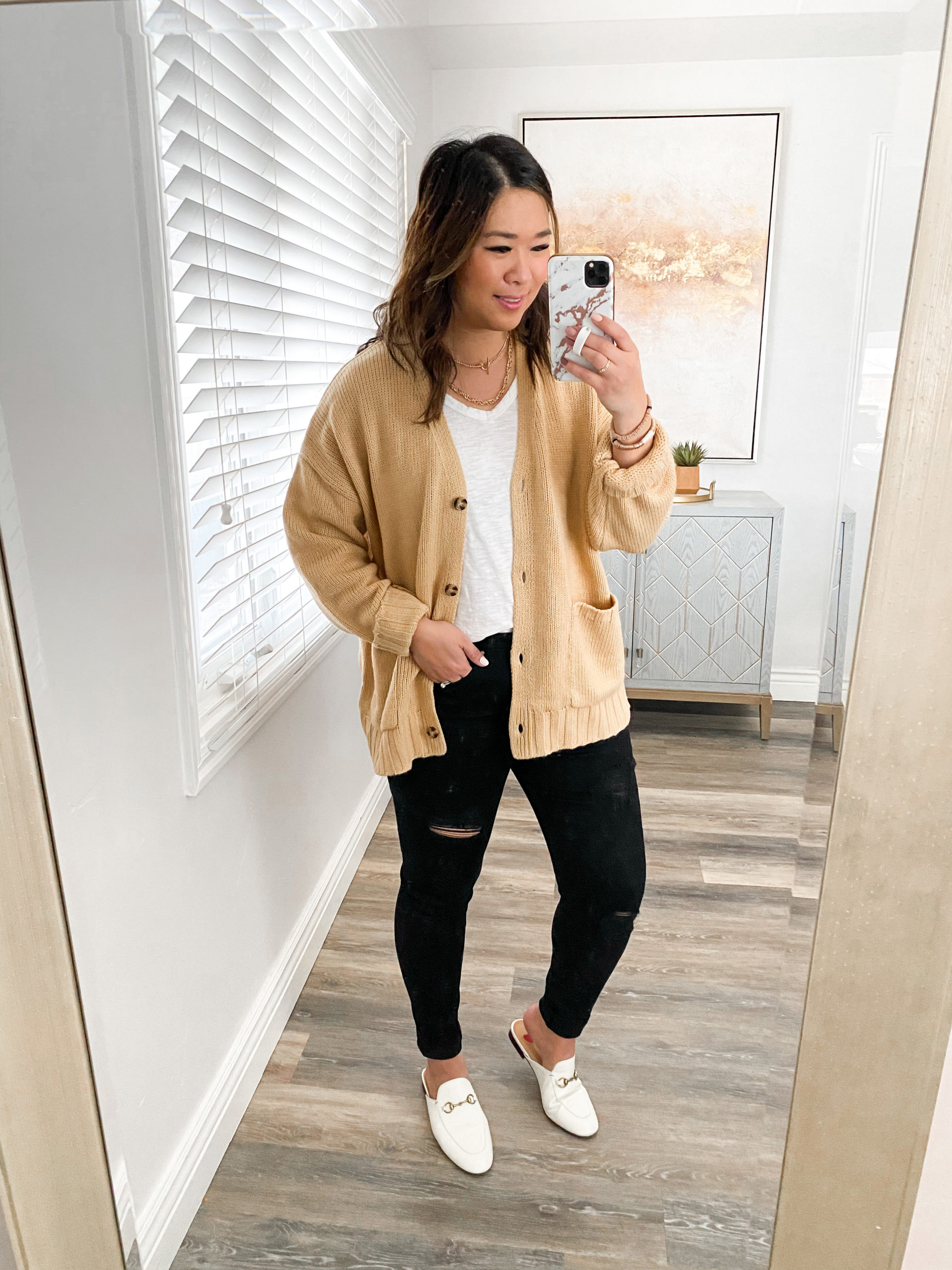 You know I always like an oversized cardigan and the color of this one is a great neutral!!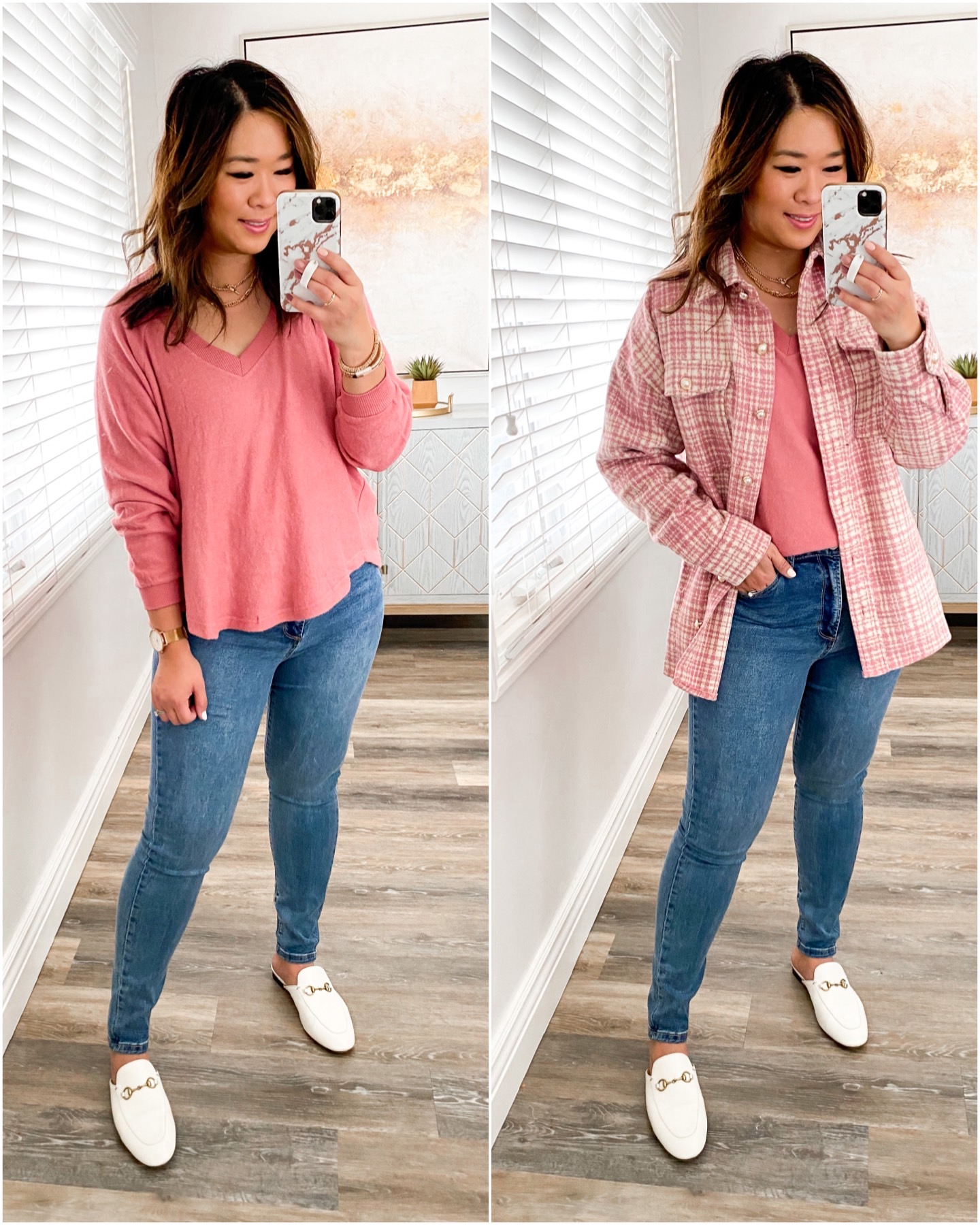 Left Outfit: Top (M) // Jeans (29)
Right Outfit: Shirt Jacket (S)

I don't know which one I love more, the soft affordable pink tee of the plaid shacket with the pearl buttons! Both are GREAT pieces, but I love the statement of the shacket!!!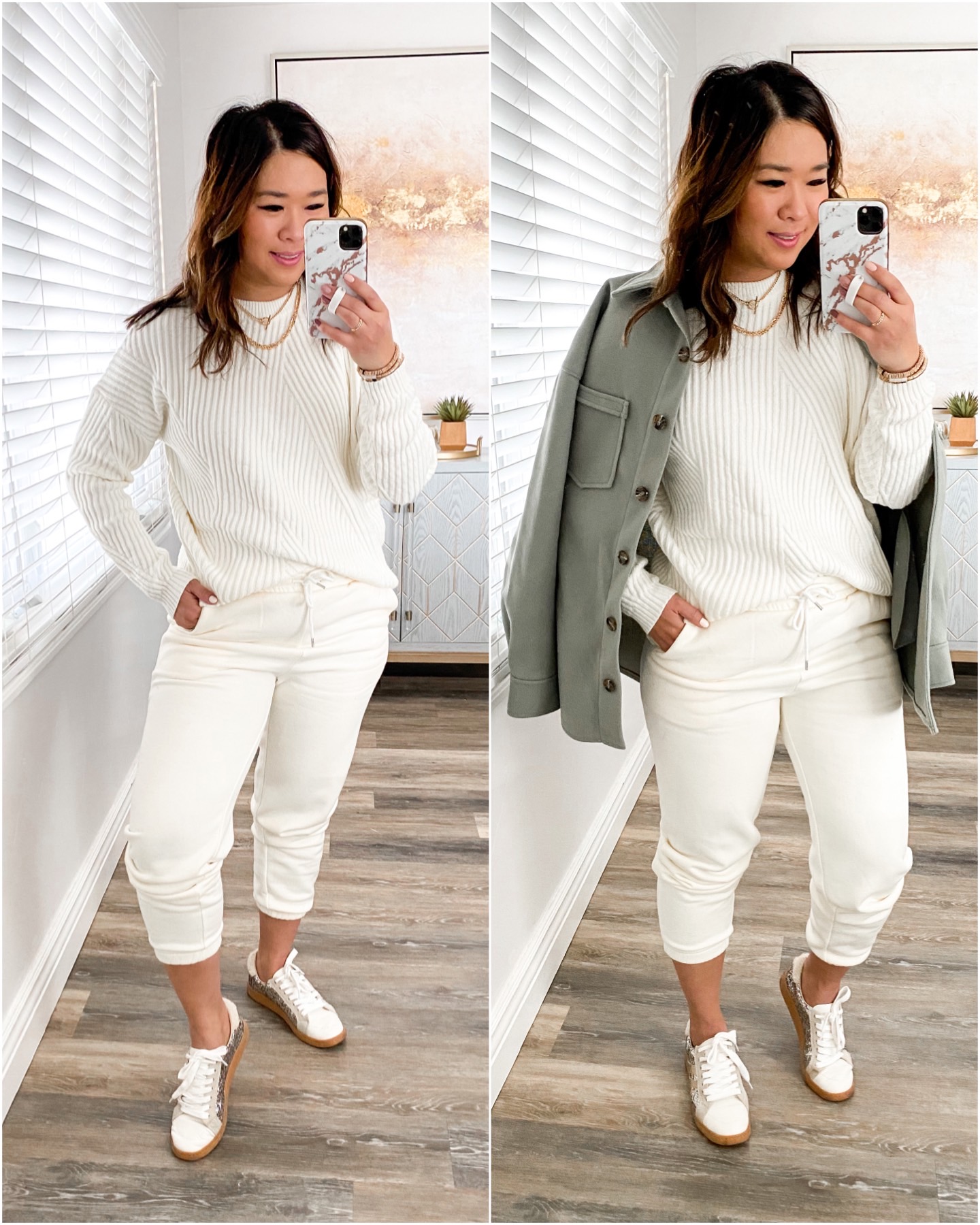 Left Outfit: Sweater (M) // Joggers (M)
Right Outfit: Shirt Jacket (S)

Can't stop, won't stop with the shackets!! This green color definitely screams Spring, but is still warm enough to wear for Winter!!! I do love it with this gorgeous cream ribbed sweater that is super comfortable!!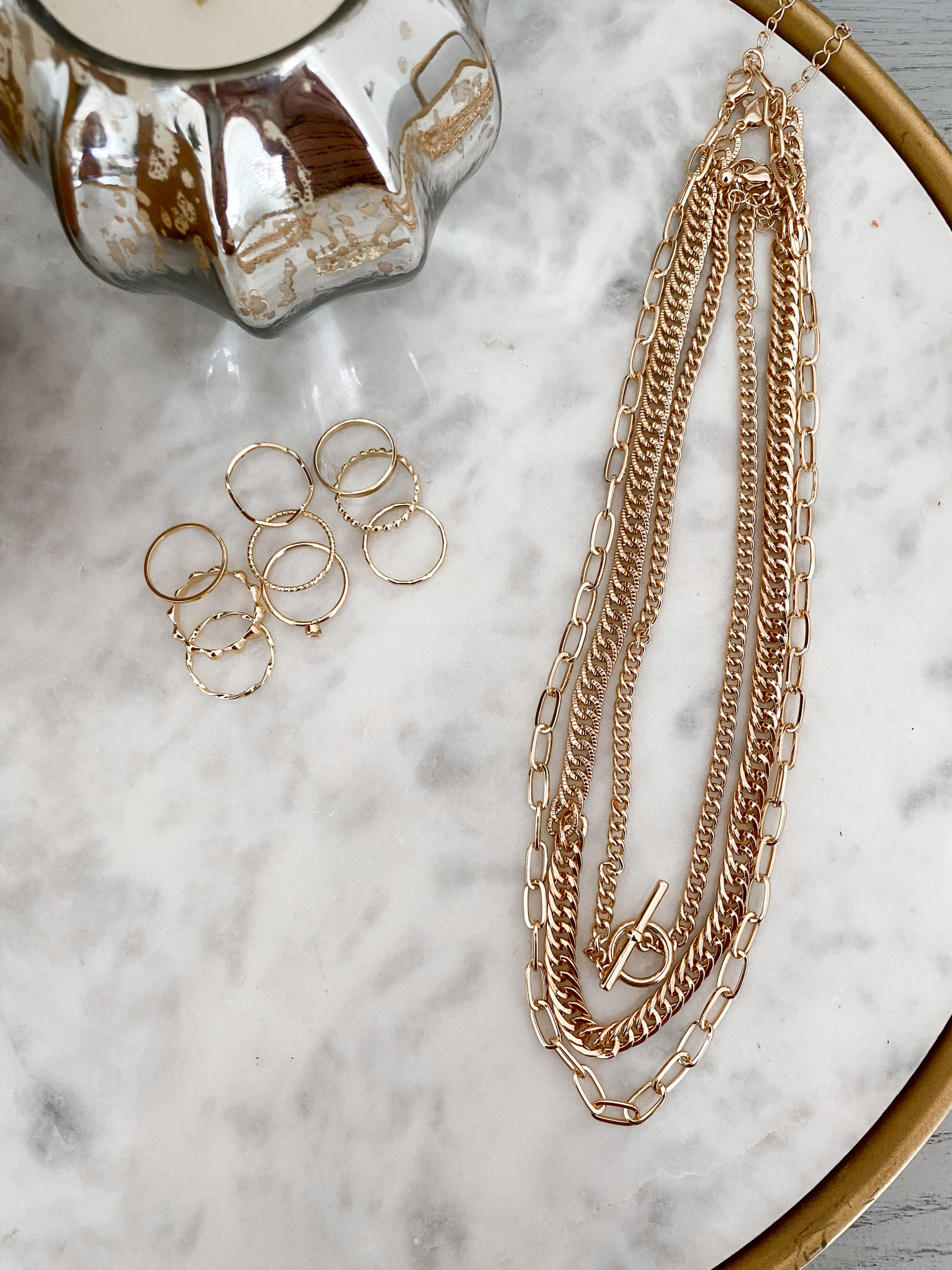 If you are like me and end up adding a little too much to your Forever 21 cart, I wanted to let you know that you can pay with the Afterpay option which is a payment feature that will split up your payment into 4 easy payments! So instead of a one-time payment, your payments can be split up equally over a couple of weeks and there is no interest or fees when you pay on time. They will also send all your items right away, as if you did pay in full, so you can start wearing your cute pieces! All you have to do to get this is select Afterpay at checkout (you will need to do a login verification with Afterpay if it is your first time using it).
I seriously am so impressed with this try-on haul from Forever 21! My favorites of course are all the different shackets and I feel like everything I picked has a great fit for my body type and they are great quality. I am linking up some more of my picks below!!
Shop my graphic tee picks:

Shop my shacket (shirt jacket) picks:

Shop my jewelry picks (Buy 2, Get 1 Free):

Thank you to Forever 21 for sponsoring this post, all opinions expressed are 100% my own.