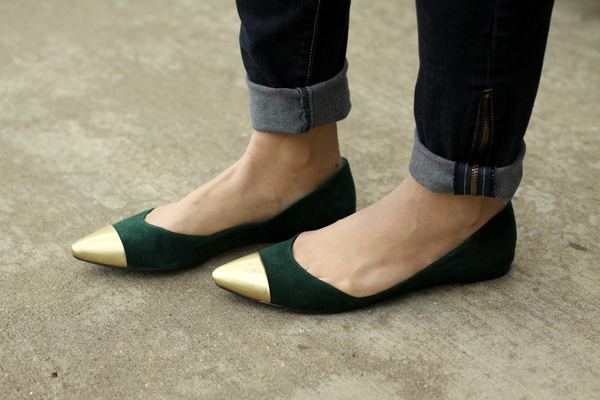 Bird Top: StitchFix | Leather Jacket: New York & Co. | Jeans: Lee | Shoes c/o ShoeMint | Purse: Zara
I'm wearing 3 new things today and kind of excited about it.  One of my goals for this year is trying to wear everything in my closet (and selling/donating everything I don't wear).  This bird top was received in my 4th StitchFix box.  I shared my box on IG and the votes were highest for this blouse, it's definitely a great closet addition b/c of it's classic colors yet whimsical print~!  I decided to toughen it up with a leather jacket and gold cap toed flats you don't want to mess with.  😉  The best things about these flats as that they are one of many things I'll probably be acquiring in this year's Pantone color of the year – emerald green!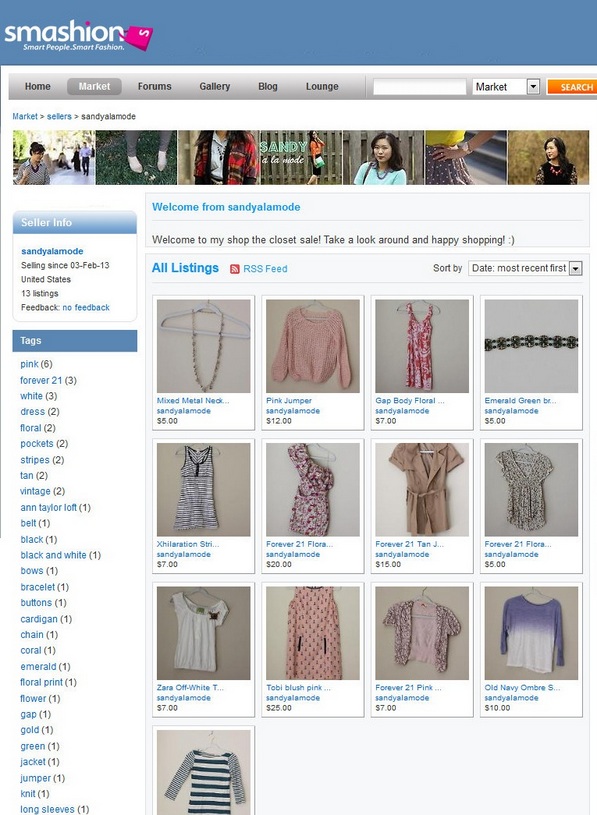 And a quick announcement – I've opened up shop! I'm giving you all a chance to shop my closet first, before I donate my clothes to charity. I've decided to list everything out on Smashion, please do let me know if you have any questions on an item. There's some new stuff (sad for me, good for you) and some lightly used stuff. Clearing out my closet is one of my major goals this year and we could really use the money as Austin starts daycare next month. 🙁 I'll be listing items throughout the week~!
Happy Shopping!