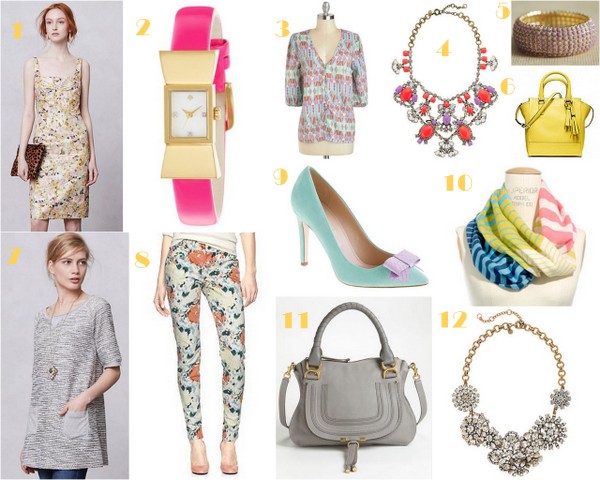 1 | 2 | 3 | 4 | 5 | 6 | 7 | 8 | 9 | 10 | 11 | 12
My 2013 Spring must-have is full of pretty patterns such as floral, stripes, pretty colors such as grey, pink, purple, yellow, and mint and lots of sparkle. In the past, I always thought Spring was just all about pastels, but I am really loving the pops of bright color thrown into an outfit as well. As the snow is piling up outside (we've got like 10 inches so far), the shopaholic in me is dreaming about how I wish I could have these all in my closet… well I do already own a couple of them.

P.S. You've got a couple more days to enter the ShoeMint giveaway where THREE winners will each get a pair of shoes!!
What's on your Spring must-have list?