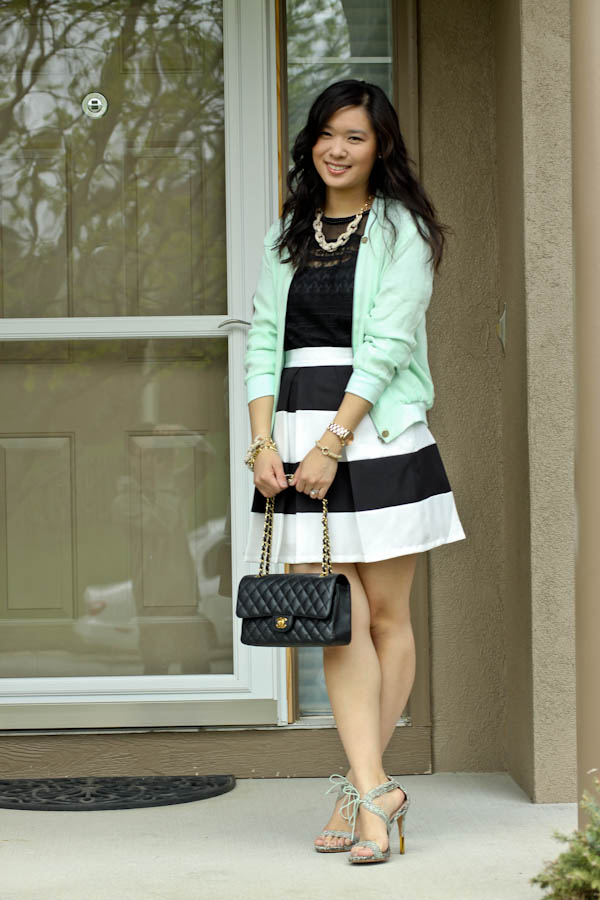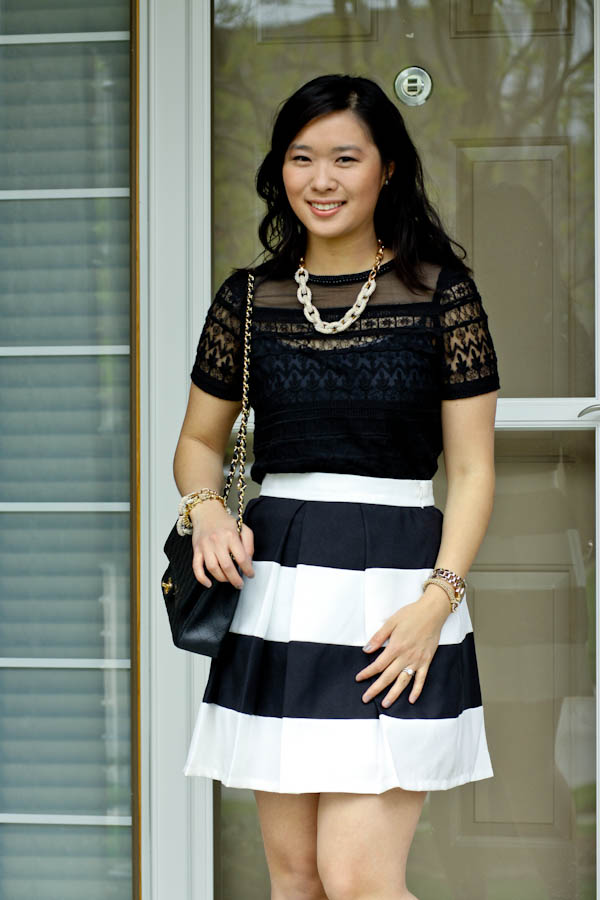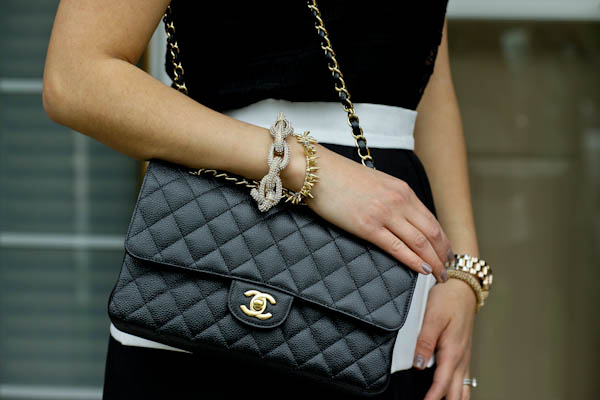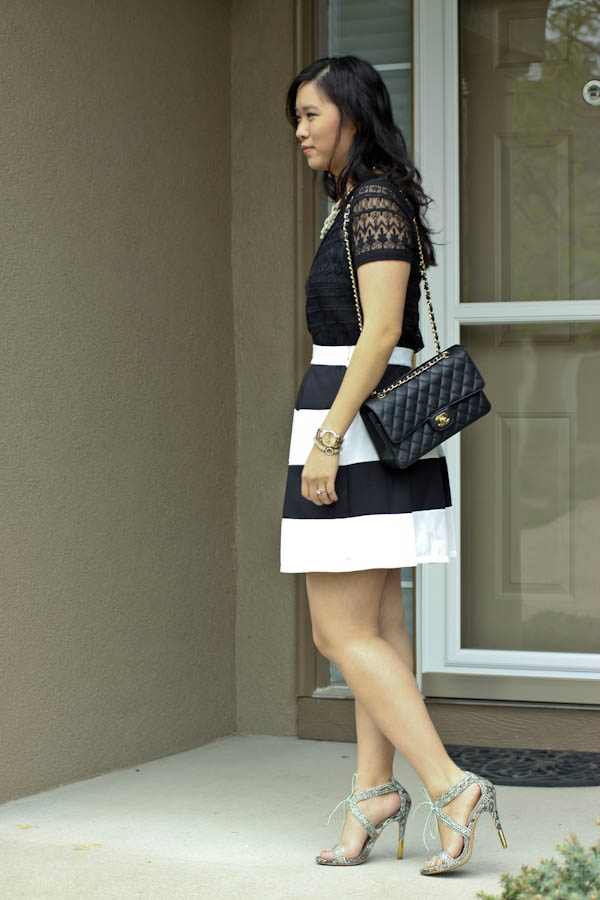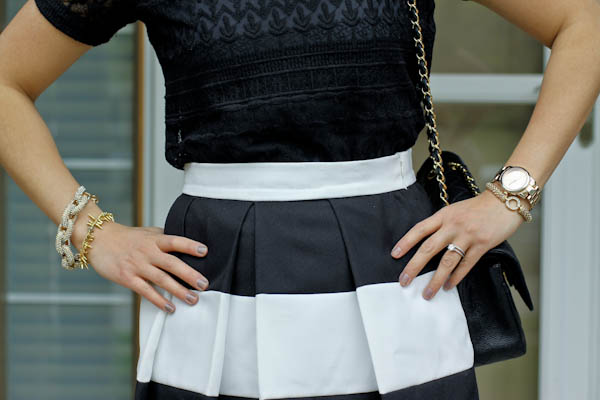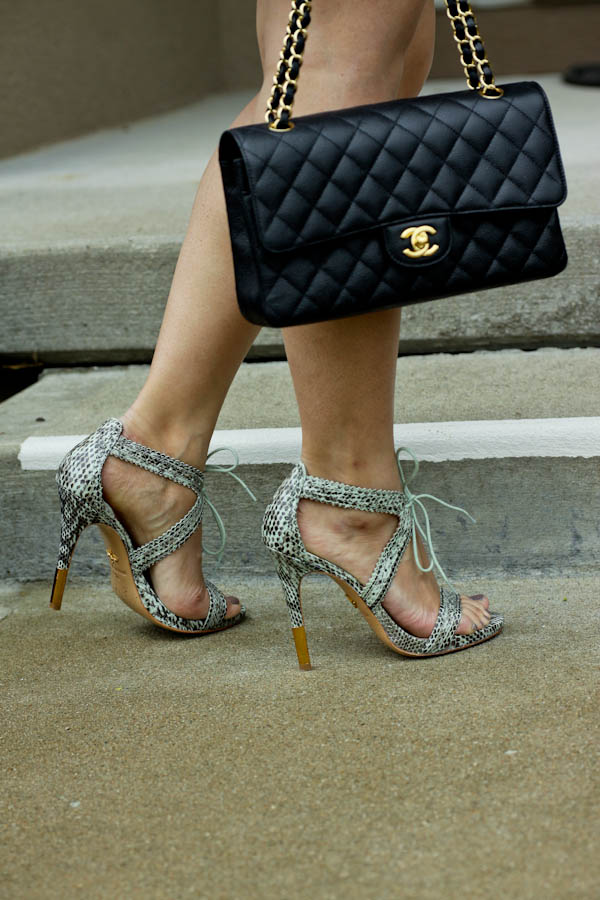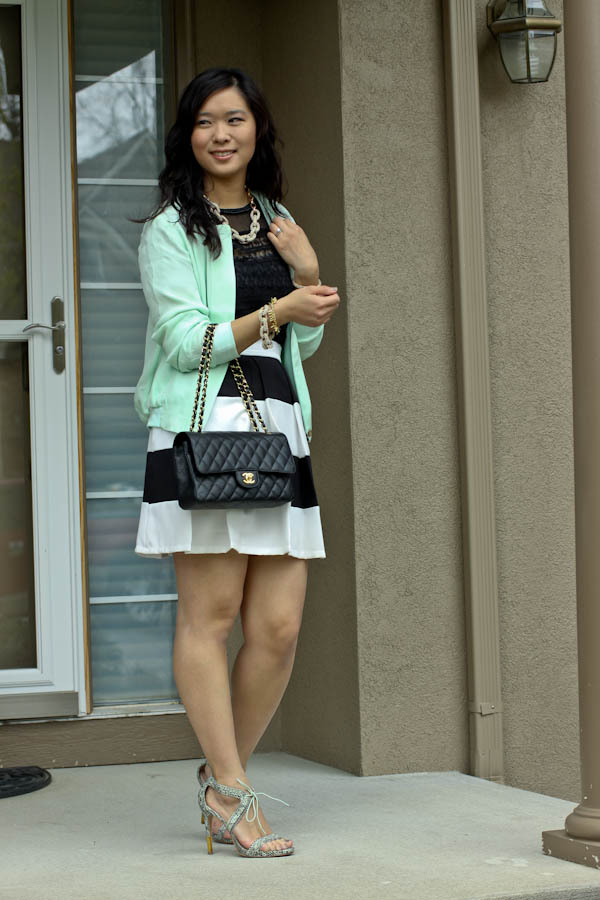 Tank: Zara | Skirt: ModCloth | Jacket: Joie | Shoes: Pour La Victoire | Bag: Chanel | Necklace and Bracelets: Apple Of My Eye Jewelry, JEWELIQ
A couple weeks ago, a couple of my girl friends and I got dressed up, dressed to the nines to be exact, went out for dinner, drinks, dancing, chatting… while our guys stayed home and watched movies (and Austin)!  I put together this black + white + mint outfit and felt instantly glam with my Chanel and all my bling (including the gold on my shoes)!  This was also the night where I lost my voice, proceeded to get a sinus infection, went on 10 days of antibiotics, and am still getting over it now.  People weren't kidding when they said that once Austin started daycare, we'd be sick ALL THE TIME.
I've been in California for almost a week now and am going to enjoy the last few days I've got here, before taking on supermom duties and flying back home with Austin all by myself (let's PLEASE hope that he sleeps this time on the airplane ride back, because 3 hours of airplane entertainment for a toddler was NOT easy on the way here)!  Hope you all have a beautiful weekend!
P.S. Don't forget to enter the Nine Blossom jewelry giveaway!!