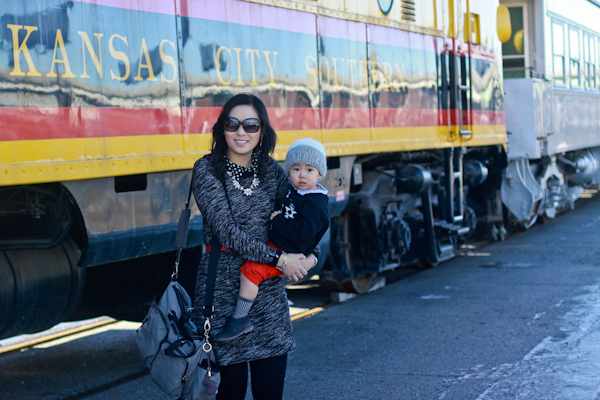 Let's play a little game of "Where's Shapes".  Can you spot the circles, triangles and hearts in our outfits?  I figure as my two year old soaks up knowledge like a sponge right now, I should turn every opportunity into a learning opportunity, even down to ensuring he knows his shapes in the things we wear.  😉  These photos were taken at the Kansas City Union Station.  They've got real live trains, model trains, and science area that Austin just loves, so we bought a membership, and that means we will be visiting there quite often (and probably taking tons of outfit pictures there too) this year so start getting used to it!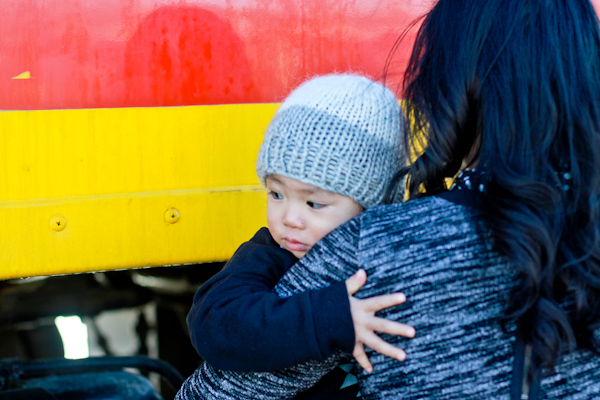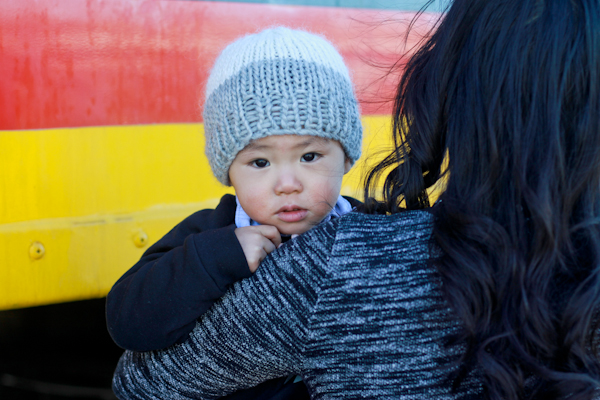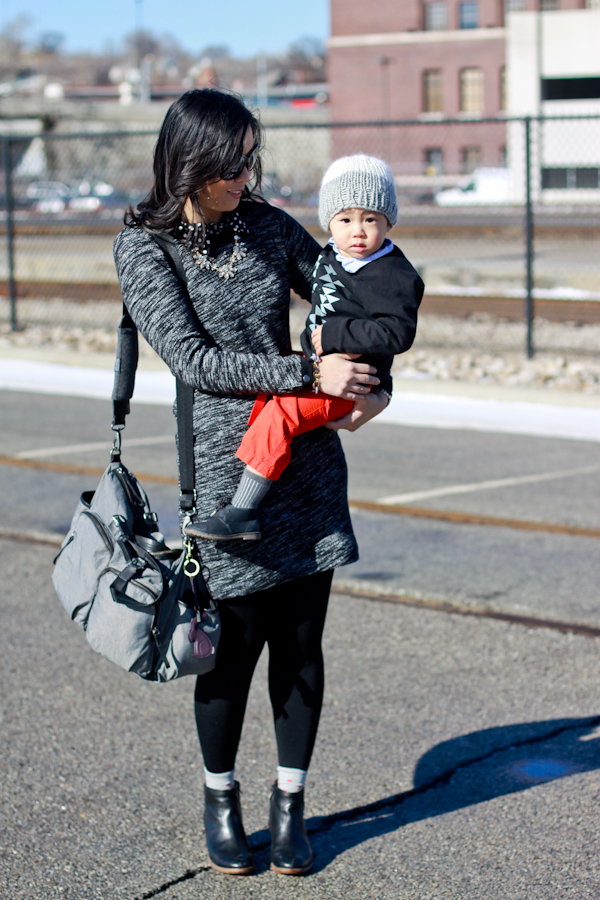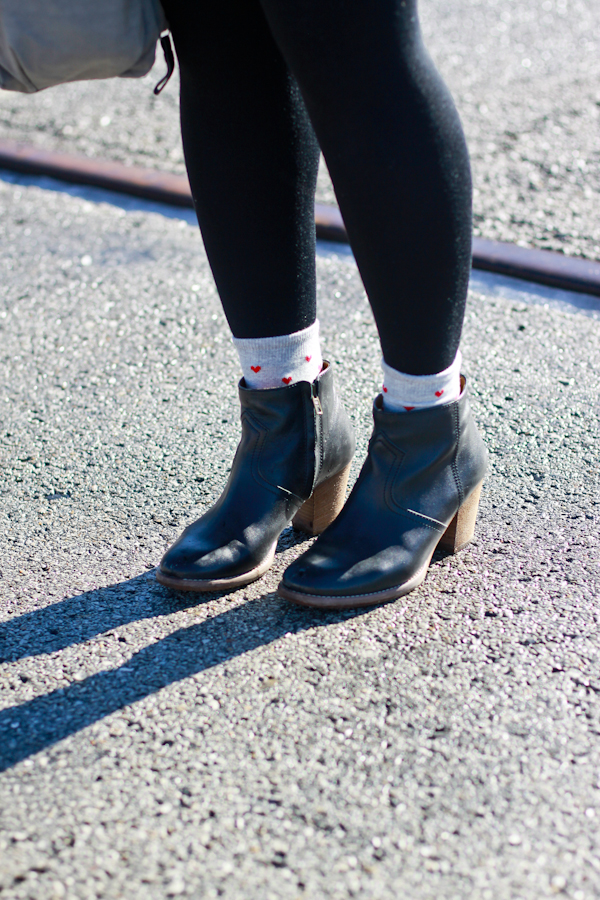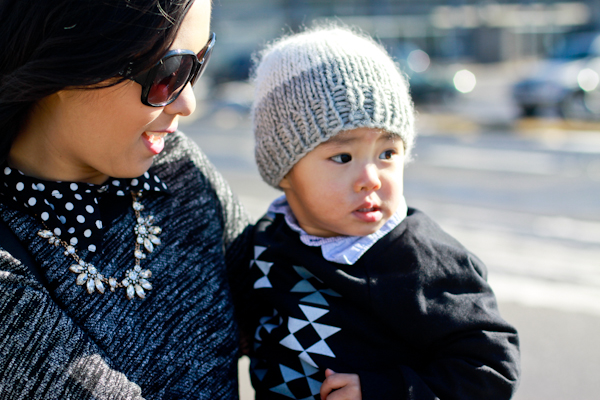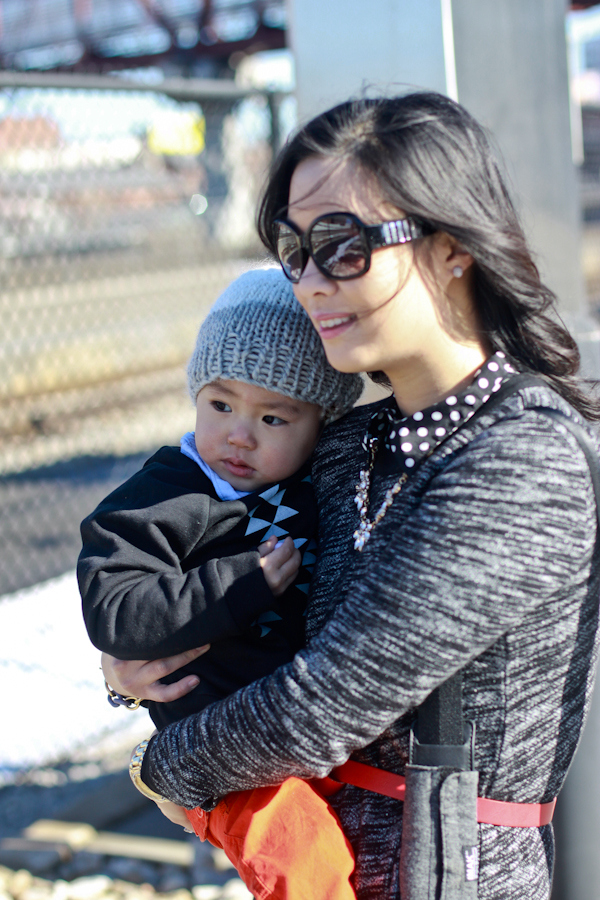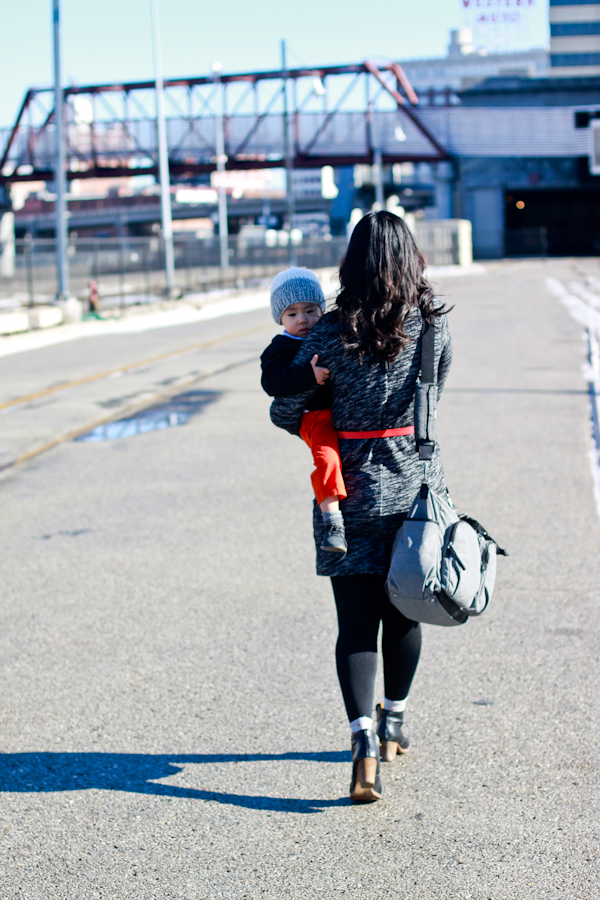 However, this time Austin wanted me to "hold him" or "bao bao" in Chinese, because the big trains rushing by were "scary".  Although we're still working on building up the little guy's confidence and self assurance, it's always nice that he wants to be held like a baby once in awhile.  This little man is already 34 inches and 27 pounds, growing up too fast!
P.S. Love Austin's hat?  You can win a knit one from Elskan too in this giveaway!
My outfit details –
Dress: Madewell
Heart Socks: Forever 21
Boots: Madewell {similar}
Button Down: Popbasic
Necklace: Accessory Mercado
Diaper Bag c/o Twelve Little
Austin's outfit details –
Button Down: H&M
Sweatshirt: Finomenon Kids
Pants: GAP
Shoes: Zara
Hat: Elskan